Online Childcare Courses
If you are interested in a career in childcare, then our online childcare courses are the perfect way to get started. We have over 35 different courses available, covering everything from early childhood development to child nutrition. Each course is flexible and accredited, so you can be sure you're getting the best possible education. And because our courses are online, you can study at your own pace and fit your studies around your busy life.
Flexible Childcare Courses Online
Being able to learn childcare online gives you the freedom to pick and choose what works best for you and allows you the chance to get qualified in your own time. NCC offers a wide selection of different courses that provide recognised qualifications, making then the perfect jumpstart into a childcare career. You can choose a full Cache Level 2 or 3 award, or if you want to build on an existing skillset, take a knowledge booster course like our Challenging Behaviour and Young People unit.
With most of our childcare courses online, you can submit an unlimited number of assignments to guarantee you get the results you've been working towards. After all, being able to retry and improve is a cornerstone of successful education.
We have done our best to make sure that the childcare online courses that we provide are as flexible as possible. With a price match guarantee and flexible payment methods, you can easily learn childcare online. 
Learn Childcare Online Today
Anybody who wishes to engage with distance learning childcare is welcome to take a look at what we have on offer. If you don't know what course to pick, then please feel free to contact a team member, who would be more than happy to help match you to your ideal course.
Taking the correct course is important for guaranteeing a successful qualification, so please get in touch via 0333 3445 690 or email enquiries@ncchomelearning.co.uk.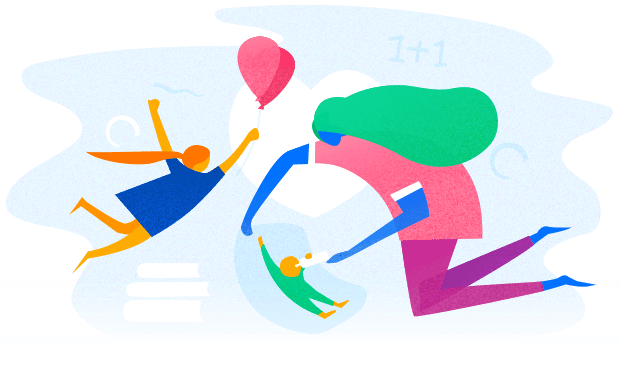 Highly rated by happy students

"Glad I chose NCC!"
I am currently studying two courses with NCC, the experience on both has been excellent. The material is engaging and well written. The tutor support has been really good with clear and thoughtful feedback helping me to meet the required standard. Very impressed so far.

"Would definitely recommend NCC"
Just completed my course and have another three to go. The experience has been great, support is always available when needed. I would definitely recommend NCC. Has been stress free!

"Tutor was very helpful in all aspects..."
Currently working through Supporting Teaching and Learning in Schools Award Level 3 RQF. I have found my tutor very helpful in all aspects of contact made and professional too. I would recommend NCC!