Childcare
How To Become A Childminder
Content Last Updated: May 2023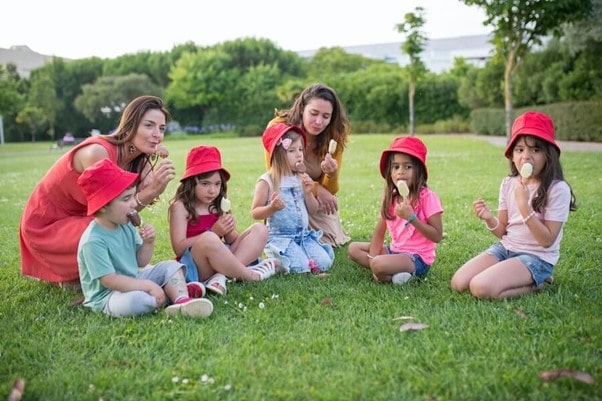 In this page
What Qualifications Do You Need?
How To Register As A Childminder
Courses related to this career
If you have a passion for working with children then becoming a childminder may be the perfect career path for you. As a childminder, you have an important role in shaping a child's early years by providing care, support, and educational experiences.
This guide will help you become a childminder in the UK. It covers the qualifications, training, and information you need to start your journey as a childminder. So, let's begin the journey of discovering how to become a childminder and begin a rewarding career in childcare.
What Is A Childminder?
A childminder, by law, is a professional who cares for and educates children for more than two hours daily. Childminders offer a unique form of professional home-from-home childcare, creating a nurturing environment for small groups of children from various families and ages.[i]
Childminders play a vital role in supporting children's early learning and development. They engage in activities that promote intellectual, physical, emotional, and social development, ranging from reading and storytelling to creative arts and crafts, outdoor play, and educational games. In addition to offering care and education, childminders provide children a sense of stability and familiarity.
What Does A Childminder Do?
Being a childminder involves a diverse range of tasks and responsibilities aimed at meeting the physical, emotional, and developmental needs of the children under their care. For example, often, childminders care for children of varying ages, requiring effective management and consideration of each child's specific needs and capabilities. However, there is more to it than focusing on the needs of your charges.
Here's a breakdown of the various tasks you can expect to undertake as a childminder:
Meeting Physical Needs: As a childminder, you are responsible for ensuring the physical well-being of the children in your care, such as providing a safe environment, meals and addressing individual needs.


Emotional Care and Support: Offering comfort, understanding, and positive interactions are key aspects of providing emotional care to children.


Planning and Facilitating Activities: Childminders are responsible for planning and organising a variety of indoor and outdoor activities that cater to the developmental needs and interests of the children.


Ensuring Safety and Supervision: Childminders are responsible for maintaining a safe and secure environment for children.


Taking Children on Outings: Childminders often organise outings to parks, playgroups, or other child-friendly venues.


Record-Keeping and Administrative Duties: Childminders must maintain accurate records pertaining to the children in their care. This includes keeping track of attendance, medical information, emergency contact details, and any other relevant documentation.


Collaboration with Parents and Authorities: Effective communication and collaboration with parents or guardians are vital aspects of being a childminder.


Daily Childminder Responsibilities
As a childminder, your daily responsibilities revolve around creating a nurturing and engaging environment for the children in your care. Here are some key tasks you can expect to handle on a daily basis:
Providing inspirational learning activities


Offering free play activities


Planning, preparing, and serving meals


Following routines to care for babies if necessary, such as changing nappies and preparing bottles


Organise educational outings


Transport charges from school or playgroup


Collaborate with other childcare professionals when necessary, such as speech therapists


Consistently maintain a clean and safe environment


Keep records up to date


Engage in ongoing professional development


Good Skills and Qualities of A Childminder
Being a childminder requires a unique set of skills and qualities to provide quality care and support for children. Here are some important skills and qualities that contribute to being an effective childminder:
patience


effective communication skills


background in childcare (ideal, but not necessity)


good organisation and administration skills


self motivation


passion


sensitivity


ability to remain calm in stressful situations


collaboration and teamwork


flexibility and openness to change


acceptance of criticism


ability to work under pressure


excellent verbal communication skills


customer service skills


ability to understand and interpret people's reactions


basic computer and digital skills


What Qualifications Do You Need To Become A Childminder?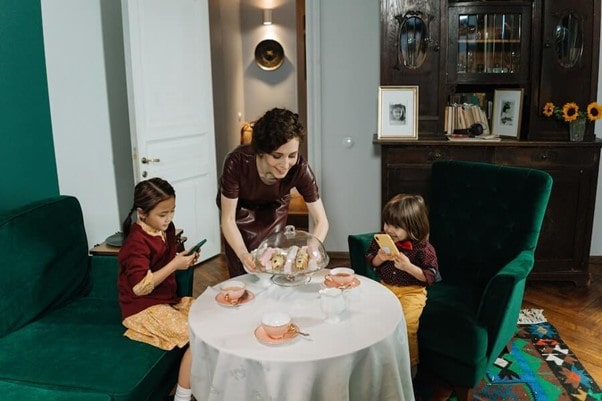 In the UK, you do not necessarily need formal qualifications to become a childminder. However, having relevant childcare qualifications is advantageous in the industry. Here are some qualifications and training requirements to consider when pursuing a career as a childminder:
Basic Childminder Qualifications While not obligatory, obtaining basic childminding qualifications will enhance your skills and knowledge in providing safe and effective day-to-day care. For example, a Working with Children certificate covers essential topics such as child safety, food handling, and health considerations.


Early Years Foundation Stage (EYFS) Training: It It is crucial for childminders to understand the responsibilities involved in caring for children under 5 years old. In England, all Ofsted-registered early years providers must adhere to the EYFS guidelines.


Child Development Qualifications: Pursuing a Certificate in Child Development 0-5 or similar qualifications can provide you with a deeper understanding of the factors influencing a child's growth and development.


Continuous Professional Development: While not a specific qualification, engaging in continuous professional development is highly recommended. It allows you to stay updated with the latest research, best practices, and changes in the field of childcare. Attending workshops, training sessions, and online childminder courses can expand your knowledge and enhance your skills in this career.


Local Requirements and Regulations: You must familiarise yourself with the specific qualifications and regulations in your local area. Different regions may have additional requirements, such as first aid training or background checks, which are essential for becoming a registered childminder.


How To Register As A Childminder
To become a registered childminder in England, you must follow the registration process outlined by Ofsted. Here's how to register as a childminder with Ofsted:
Determine the Registers: Familiarise yourself with the two Ofsted registers and identify which ones you need to register on, based on the age group you will be caring for:



- The Early Years Register: Compulsory if you will be caring for children up to the age of five.

- The Childcare Register: Compulsory if you will be caring for children aged five to eight years old.

Gather The Required Documents and Certifications: Obtain an enhanced check with barred lists for home-based workers from the Disclosure and Barring Service (DBS). This ensures that you meet the necessary safeguarding requirements.



- Complete first aid training appropriate for the age group you will be looking after.

- Complete a health declaration booklet to confirm your fitness and suitability for working with children.

- Collect contact details for two references who can provide insights into your character and suitability for childcare.

- If you have lived abroad within the past five years, obtain a certificate of good character from an embassy.

Read More: What Is A DBS Check?

Inform Ofsted about Adults in the Home You must notify Ofsted about any new adults who move into or start working in the home where child care takes place. This includes children of yours who turn 16 and begin residing in the home. Each adult aged 16 or over living or regularly working in your home will need to undergo an enhanced DBS check with barred lists.
Submit the Registration Form Use the necessary documents, certifications, and references to complete the registration form provided by Ofsted. The registration fee is £35, and non-refundable.
How Long Does It Take To Become A Childminder?
How long it takes to become a childminder can vary depending on the route you take. For example, if you choose to earn a qualification in a related field, it will naturally take you longer to become a childminder than someone who doesn't.
However, it generally can take three months for your application to Ofsted to be accepted. If you complete a qualification, this can take between 1 - 3 years.
Average Childminder Salary
The average salary of a childminder in the UK varies depending on factors such as location, experience, and the number of children cared for. Childminders are typically self-employed and charge an hourly rate for their services, which can range from around £4 to £10 per child.
Full-time childminders who offer additional services may have the potential to earn a higher income. You can research local rates to get a more accurate understanding of the average childminder salary in your area.[ii]
What Are The Start-Up Costs When Running A Childminding Business?
Starting a childminding business in your own home involves certain start-up costs and financial considerations. Here are some factors to consider:
Business Registration: As a registered childminder, you will need to register your business with HMRC (Her Majesty's Revenue and Customs) and handle your own accounts.


Ofsted Registration: The registration fee varies depending on the registers you join, ranging from £35 to £104.


Disclosure and Barring Service (DBS) Checks: Every person over the age of 16 living or working in your home will require a DBS check. The approximate cost for each check is £52.


Paediatric First Aid Course: Before applying for registration with Ofsted, you must complete a full paediatric First Aid course, which costs around £100.


Public Liability Insurance: As a childminder, you must have Public Liability insurance. This costs approximately £60.


Insurance Premiums: You may need to increase your car and home insurance premiums to cover business use.


Safety Equipment and Supplies: You may have to purchase fire detection and control equipment, first aid kits, and other safety equipment to ensure your home meets safety standards.


Health Declaration: You will need to obtain a health declaration from your GP.


Toys and Equipment: Consider the costs of acquiring toys, learning materials, and other necessary equipment.


Home and Garden Safety: You must ensure your property is safe for children. So, you may have to invest in safety gates, fencing, paving, and other hazard prevention measures.


Annual Fees: You will need to pay an annual registration fee to Ofsted, as well as cover expenses for DBS checks, training, and insurance. If you choose to register with an agency, discuss the associated costs directly with them.


Steps To Become A Childminder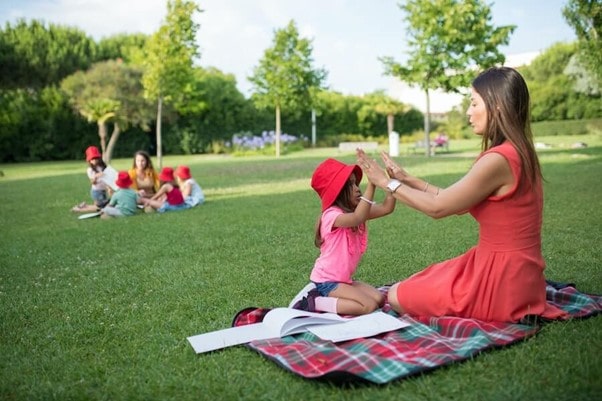 Since you don't necessarily need any qualifications to become a childminder, you can start registering and applying immediately. However, having qualifications will certainly give you an advantage, particularly when applying for agencies. Here's how to become a childminder in a few easy steps:
Register With Ofsted
To become a registered childminder in England, you will need to register with Ofsted (Office for Standards in Education, Children's Services and Skills). You must ensure you have the right documentation and have completed the required tests before submitting your application to Ofsted, and be prepared to pay the required fees.
Then, Ofsted will conduct a home visit to assess your premises, discuss your childcare plans, routines, and policies. Following this home visit, you should know if your application was approved within 3 months. If approved, you will receive a registration certificate, allowing you to legally operate as a childminder.
Register With an Agency
Alternatively, you can choose to register with a childminding agency. Here's a brief overview of the process:
Research and Contact Agencies: Research different childminding agencies in your area and learn about their requirements, support services, and registration process. Contact the agencies that interest you to inquire about registration opportunities.
Agency Assessment: Agencies have their own assessment and registration processes. Typically, they will assess your suitability to work as a childminder, which may include background checks, interviews, and inspections of your premises.
Support and Training: Once registered with an agency, you will receive ongoing support, training opportunities, and access to resources provided by the agency. This can be beneficial for those starting out in childminding or seeking additional support in their childcare career.
Other Routes
Apart from registering directly with Ofsted or joining an agency, there are other routes to becoming a childminder. Usually, these involve attending introduction to childminding briefings organised by your local council or relevant organisations. These briefings provide comprehensive information about childminding, including legal requirements, responsibilities, and considerations. They aim to help individuals make an informed decision about pursuing a career in childminding.
Career Advancement Opportunities In Childminding
Career advancement opportunities in childminding can provide avenues for professional growth and development. Here are some potential opportunities for individuals with qualifications or training in childminding:
Progress to a senior childminder


Open a childminding agency


Specialise in specific areas, like early years education, special needs care or language development


Complete further education and training


Work in nurseries, pre-schools or afterschool clubs


Become an early years teacher


Advocacy and policy work[iii]
How To Become A Childminder: In Conclusion
Becoming a childminder is an exciting and fulfilling career choice for individuals who are passionate about working with children and making a positive impact on their lives. Through this comprehensive guide on how to become a childminder, we hope we have given you the inspiration to take the first steps to becoming a registered childminder.
So, take the first step, explore the possibilities, and embark on the rewarding path of becoming a childminder.
FAQs
Can I Childmind Without Being Registered?
No, in most countries, including the UK, you cannot legally childmind without being registered or licensed. Registration ensures that childminders meet certain standards and regulations to provide safe and high-quality childcare.
Is It Hard To Be A Childminder?
Being a childminder requires dedication, commitment, and a range of skills. It can be challenging at times, as you will be responsible for the well-being, safety, and development of the children in your care. However, with proper training, support, and a passion for working with children, many find it rewarding and fulfilling.
Are There Any Childminding Home Requirements?
Yes, there are specific requirements for childminding homes to ensure the safety and well-being of children. These requirements include having a safe and suitable environment, adhering to health and safety standards, having appropriate facilities and resources for children, and meeting specific guidelines related to fire safety, first aid, and hygiene.
Resources
[i] Gov.uk. (n.d.). Childcare and the law: Childminders and childcare providers - Register with Ofsted. Retrieved from https://www.gov.uk/guidance/childminders-and-childcare-providers-register-with-ofsted/childcare-and-the-law
[ii] Korukids. (n.d.). How much does a childminder earn in the UK? Retrieved from https://www.korukids.co.uk/blog/childminders/how-much-does-a-childminder-earn-in-the-uk
[iii] National Careers Service. (n.d.). Childminder. Retrieved from https://nationalcareers.service.gov.uk/job-profiles/childminder