Animal Care Courses Online
Online animal courses are becoming more and more popular as people strive to learn more about the animal kingdom. NCC Home Learning offers a variety of animal courses online, each one providing valuable insights into the lives of different creatures. Zoology degrees are perfect for those who want to learn about more exotic animals, and we also offer a range of dog grooming, equine and feline diplomas to help you learn about the behaviours and biology of the animals.
Find Your Ideal Online Animal Courses Here
Our online animal courses are designed to provide students with the skills and knowledge they need to work with animals in a variety of settings. In addition, the courses can also help students to prepare for animal-related careers. At NCC, we have a wealth of expertise when it comes to delivering online animal care courses in a range of skill levels. We offer basic care courses and more specialised disciplines so you can pick what works for you. 
Animal care courses online are an easy way to get qualified on your own terms, which is  why we've done our best to make them as accessible as possible. We have a range of different qualifications available, and all of them are covered by a price match guarantee to ensure you are getting the best value.  Our courses are all taught by professionals with plenty of experience, and their support will help you thrive. At the end of it, you'll walk away with a recognised qualification in animal care, ready to get stuck into a new career.
Start Animal Courses Online Today
If you want to get started with animal courses online today, go ahead and enrol. There are plenty of different options for any kind of career path, and you just need to pick what works for you. 
If you need any further support when it comes to starting your journey, all that you need to do is contact a member of the team. They'll be more than happy to help match you up with your ideal courses. Contact them today via 0333 3445 690 or email enquiries@ncchomelearning.co.uk.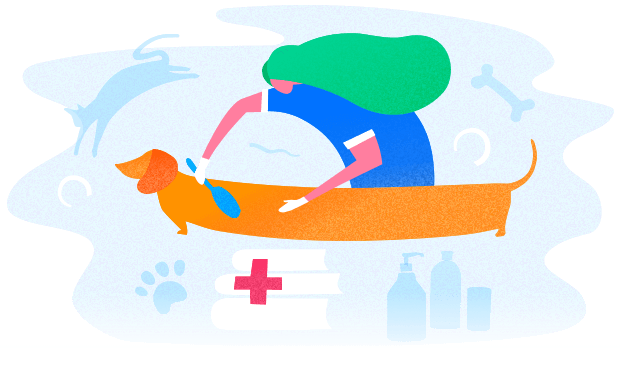 Highly rated by happy students

"Glad I chose NCC!"
I am currently studying two courses with NCC, the experience on both has been excellent. The material is engaging and well written. The tutor support has been really good with clear and thoughtful feedback helping me to meet the required standard. Very impressed so far.

"Would definitely recommend NCC"
Just completed my course and have another three to go. The experience has been great, support is always available when needed. I would definitely recommend NCC. Has been stress free!

"Tutor was very helpful in all aspects..."
Currently working through Supporting Teaching and Learning in Schools Award Level 3 RQF. I have found my tutor very helpful in all aspects of contact made and professional too. I would recommend NCC!