Languages & Culture courses online or paper based
The study of languages and culture is an incredibly interesting and diverse subject. It can range from examining the sociology of a society, through to studies of the arts.
If you have a burning interest in languages and culture and would like to explore it in more depth, then a great way to do this is with an NCC Home Learning online languages and culture courses (or paper based). We have a wide selection of courses available, from sociology diplomas through to media studies, all of which have been designed specifically for distance learning.
With one of our paper based or online culture courses you can learn about all aspects of culture from the comfort of your own home. Our online culture courses give learners the flexibility to dictate their own learning schedule with the flexibility to progress through the course at their own pace.
View our online and paper based languages & culture courses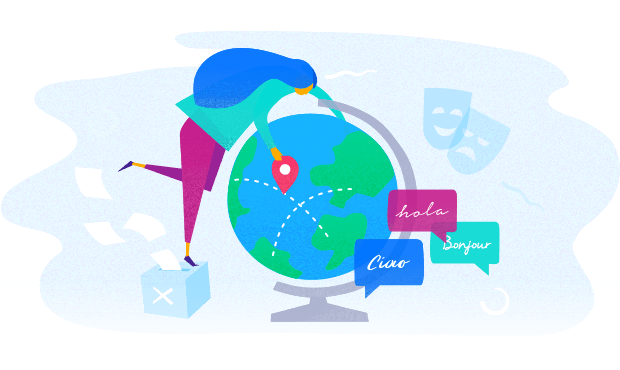 Highly rated by happy students

"Glad I chose NCC!"
I am currently studying two courses with NCC, the experience on both has been excellent. The material is engaging and well written. The tutor support has been really good with clear and thoughtful feedback helping me to meet the required standard. Very impressed so far.

"Would definitely recommend NCC"
Just completed my course and have another three to go. The experience has been great, support is always available when needed. I would definitely recommend NCC. Has been stress free!

"Tutor was very helpful in all aspects..."
Currently working through Supporting Teaching and Learning in Schools Award Level 3 RQF. I have found my tutor very helpful in all aspects of contact made and professional too. I would recommend NCC!