Languages & Culture Courses Online or Paper Based
We provide a wide range of online language and culture courses that can be studied online and on your own terms. With the advent of the internet, there has been a surge in the number of people who are interested in exploring new things in more depth. This is because the internet provides a wealth of resources that can be used to learn about a new language or culture. There are endless benefits to learning a language online, and it has never been easier than it is now. From French to Spanish and Italian, you can access a massive range of language and culture courses right here.
Accredited Online Language Training Courses
Whether you want to learn French before you go on holiday, or you need to learn Mandarin to progress in your job, we have you covered. Learning languages can seem daunting, but it has never been easier with our range of courses! NCC has more than 25 years of experience providing these types of courses and can help you upskill and go to the next level with your education. Our experience is vast, and we offer you the chance to gain recognised qualifications so no matter what you do with your new skills afterwards, you can keep moving forward and building a career for yourself.
We have endeavoured to make learning a language or studying a culture as accessible as possible. We have our price match guarantee - meaning we'll match a cheaper course if you can find it. We also accept most payment methods so you can access the courses. Language experts teach our classes, with plenty of experience in both the subject and teaching. They'll provide you with as much support as you need while learning.
Start Your Online Languages & Culture Learning Journey 
If you want to learn a language or study culture in an exciting way, then take a look at what we have on offer and see for yourself what kind of options exist. There are plenty of different ways that you can learn a brand new language or delve into the culture of society. Plus, if you need any support when it comes to picking the right kind of course, just ask a member of the team. Talk to them today via 0333 3445 690 or email enquiries@ncchomelearning.co.uk.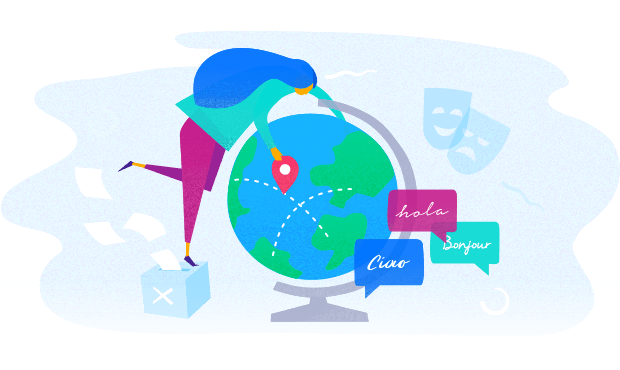 Highly rated by happy students

"Glad I chose NCC!"
I am currently studying two courses with NCC, the experience on both has been excellent. The material is engaging and well written. The tutor support has been really good with clear and thoughtful feedback helping me to meet the required standard. Very impressed so far.

"Would definitely recommend NCC"
Just completed my course and have another three to go. The experience has been great, support is always available when needed. I would definitely recommend NCC. Has been stress free!

"Tutor was very helpful in all aspects..."
Currently working through Supporting Teaching and Learning in Schools Award Level 3 RQF. I have found my tutor very helpful in all aspects of contact made and professional too. I would recommend NCC!