Online Coding Courses
NCC provides a variety of online coding courses to help you get started with coding or improve your existing skills. Coding is a process of creating instructions for computers to follow. It is used to create websites, apps, games, and much more. With coding, you can bring your ideas to life and make them work exactly how you want them to. Take a look at our range of online courses for coding below.
Find Online Coding Courses Here
Our online coding courses are designed to give you the skills you need to succeed – whether you are interested in a programming career or just want to learn how to code for your own interest. We offer both beginner and advanced courses, so you can learn at your own pace. Whether you're looking to start a new career or advance in your current field, our courses will give you the foundation you need to be successful.
If you're looking for some of the best online coding courses, you've come to the right place. NCC has more than 25 years of experience when it comes to the creation of development of online coaching courses, which means that we are very capable of providing you with a great education. We offer unlimited assignment submissions, so even if you don't get something right on the first attempt, you can try again. 
Start Learning Today 
All the courses that we provide are taught by recognised professionals, which means that you have plenty of options when it comes to getting the best results. They will use all of their industry experience to make sure that you get the recognised qualification at the end. If you have any questions on out coding course, speak to us via 0333 3445 690 or email enquiries@ncchomelearning.co.uk.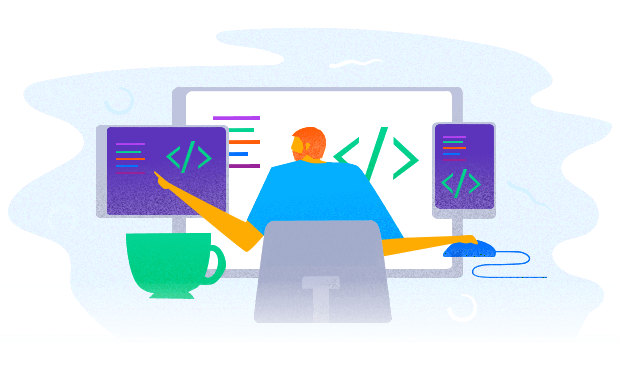 Highly rated by happy students

"Glad I chose NCC!"
I am currently studying two courses with NCC, the experience on both has been excellent. The material is engaging and well written. The tutor support has been really good with clear and thoughtful feedback helping me to meet the required standard. Very impressed so far.

"Would definitely recommend NCC"
Just completed my course and have another three to go. The experience has been great, support is always available when needed. I would definitely recommend NCC. Has been stress free!

"Tutor was very helpful in all aspects..."
Currently working through Supporting Teaching and Learning in Schools Award Level 3 RQF. I have found my tutor very helpful in all aspects of contact made and professional too. I would recommend NCC!