Online Teaching Courses
Our online teaching courses were created to introduce students to a teaching career in a flexible and accessible way. Teaching is one of the most rewarding careers that you can pursue, but finding a gateway to starting a teaching career can be a challenge. With NCCs diverse range of online teaching courses, you will be able to find the course that is ideal for you. Complete it on your own timeline in the comfort of your own home around any other commitments that you have. As well as full teaching courses, we provide a number of supplementary certificates covering topics like ADHD & autism awareness.
Flexible Teaching Courses Online
Whether you just want to get a taste of what teaching involves or you are keen to expand on your teaching techniques, we are certain to have a suitable course for you. 
NCC strives to provide teacher training courses for everyone. Taking online teaching courses enables you to make intelligent decisions about your future and get qualified at any time. We have 25 years as an accredited education provider and only offer courses that provide relevant industry qualifications.
Teaching Training Courses Online Made Easy
To ensure effective learning is possible, we've done our best to provide the proper amount of support for all of our online teacher training. Learners also have access to flexible payment options and our price match guarantee. All courses are taught and overseen by an online tutor and a dedicated support team. 
As professionals with plenty of experience, the team is committed to ensuring that you have all the necessary support during the course. There are plenty of teaching courses online to ensure that your experience is a positive one, so get in contact today and find out how we can support you as you study teaching online. Speak to us on 0333 3445 690 or email enquiries@ncchomelearning.co.uk.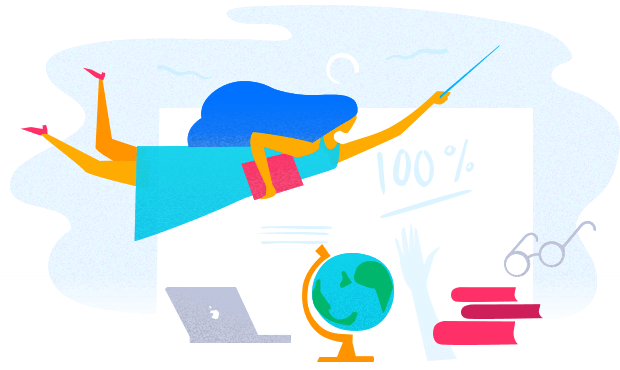 Highly rated by happy students

"Glad I chose NCC!"
I am currently studying two courses with NCC, the experience on both has been excellent. The material is engaging and well written. The tutor support has been really good with clear and thoughtful feedback helping me to meet the required standard. Very impressed so far.

"Would definitely recommend NCC"
Just completed my course and have another three to go. The experience has been great, support is always available when needed. I would definitely recommend NCC. Has been stress free!

"Tutor was very helpful in all aspects..."
Currently working through Supporting Teaching and Learning in Schools Award Level 3 RQF. I have found my tutor very helpful in all aspects of contact made and professional too. I would recommend NCC!