Admin Courses Online
Are you considering a career in administration? With a huge range of admin courses online and offline, our accredited admin courses are the perfect way to get started. Offering flexible learning options to suit your day-to-day life, you can study at your own pace and complete the course in your own time.
Whether you just want a short introduction into administration or want to study for a more advanced qualification, we have the perfect course for you.
Study Administration Courses Online
Learn the ins and outs of administration with our comprehensive online admin courses. NCC offers a complete and extensive list of administration courses online. When it comes to gaining a qualification, administration courses are a powerful asset, especially for those looking to enter the business world. We have more than 25 years as an education provider and offer unlimited assignment submissions so you can feel like you've got the chance to achieve success within your field. 
Our experienced tutors offer support and guidance throughout your studies, so you can be confident you're on the right path to success. Thanks to our price match guarantee and flexible payment methods, starting your journey to getting an industry-recognised admin qualification is easy.
There are many different qualifications to choose from, so that you can choose one that is perfect for you. Our range includes full courses that allow you to study business and admin in tandem, as well as shorter courses that just focus on administration. Whatever you are after, you won't be disappointed by what is on offer.
View Our Online Admin Courses Today
If you want to begin your education journey, please select a course from the list to find out more about what it can offer. Alternatively, feel free to contact our friendly customer service team, who will be more than happy to work with you to help match you up to the right course.
Choosing the right online admin course and qualification is critical. Without it, you won't be able to achieve the next stage of your journey and find your dream career. Contact us on 0333 3445 690 or email enquiries@ncchomelearning.co.uk.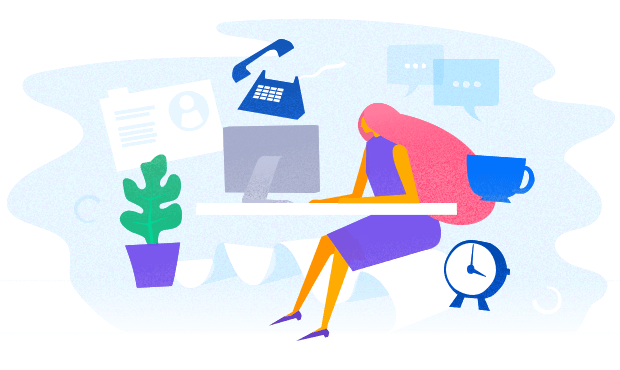 Highly rated by happy students

"Glad I chose NCC!"
I am currently studying two courses with NCC, the experience on both has been excellent. The material is engaging and well written. The tutor support has been really good with clear and thoughtful feedback helping me to meet the required standard. Very impressed so far.

"Would definitely recommend NCC"
Just completed my course and have another three to go. The experience has been great, support is always available when needed. I would definitely recommend NCC. Has been stress free!

"Tutor was very helpful in all aspects..."
Currently working through Supporting Teaching and Learning in Schools Award Level 3 RQF. I have found my tutor very helpful in all aspects of contact made and professional too. I would recommend NCC!