Personal Assistant Diploma
Personal Assistant courses online are the perfect option for anyone looking to advance their skill set or look to a new career without giving up their current job.
Learn more
Level 3 / NCFE / PI576
Special offer
Online study
Paper study
Online study
Pay in full
Pay monthly
Pay in full
over 12 months and £ deposit
over 12 months and £ deposit
Expert Tutoring
12 months tutor support
24hr Access to
Course, assignments & tutor
Accreditation
Fully accredited course
NUS Card Eligibility
Enjoy student discounts
Course introduction
This Personal Assistant customised course is perfect for anyone looking to advance their skill set or look to a new career without giving up their current job. 
The most important asset for any business, irrespective of its size, industry or sector, is its people. How they perform is not their only concern, but how they are supported to do their job.
Personal assistants are an essential part of the support process in any business or organisation, as well as contributing to moving the business forward.
Personal assistant training courses cover a wide variety of topics. This alone should demonstrate the value that companies and businesses place on the skills and abilities of a PA.
It is widely accepted that a PA offers strong administrative support for senior management, from diary management to travel management. However, the position of PA requires more than a smattering of admin skills and abilities which is why comprehensive PA courses online are a shrewd move for anyone currently acting as a PA or want to pursue a career as one. 
The modules look at a wide variety of areas that a PA can be expected to encounter;
Understanding organisation structure and culture is an integral part of being a personal assistant
PAs are expected to have a professional approach at all times
Effective communication is also examined in some detail, as are the skills of time management
Managing business information and data is an integral role for a PA
Developing and maintaining office management systems, procedures and policies are often the responsibility of a PA
Developing customer service relations, and working well with others is also expected
Legal and regulatory requirements may also be under the remit of a PA
There is no doubt that during your career as a PA, you will be called upon to handle sensitive or difficult situations
Why study PA courses online?
Also known as distance learning PA courses, learning from home is a great way to study. You can study this course online via our learning portal or opt for a paper copy of the materials.
Online PA courses allow you to study in your own time and at your own pace. You can develop your skill set without having to give up work, with study fitting in around family and social commitments.
Many students stay with NCC and look to complete additional or specialist courses. For example, you may want to strengthen your skills with the online courses in human resources or another business administration or management course. 
Required knowledge
The good news is that no prior learning knowledge or experience is essential to take this customised course. This course is openly available to anyone wishing to learn more about Personal Assistants and would like to take part in a highly rewarding home study course. You have the freedom to start the course at any time and continue your studies at your own pace for a period of up to 12 months from initial registration with full tutor support.
Assessment
Completing a series of tutor marked assignments will lead you to the highly acclaimed Level 3 Diploma in Personal Assistant.
Certification
This qualification has been developed by NCC to meet the specific needs of our learners and has been accredited by NCFE demonstrating the quality and rigor. NCFE is an awarding organisation recognised by the qualification regulators for England (Ofqual), Wales (Qualifications Wales) and Northern Ireland (CCEA Regulation).
This is an unregulated qualification and is not a nationally recognised qualification. On completion of the Customised Qualification, learners will receive a certificate of achievement. The certificate is evidence of the knowledge and skills gained by completing the qualification.
This qualification has been accredited by NCFE under the Customised Qualification and the certificate of achievement will be issued directly by NCFE.
Course modules
Module 1: Understanding organisations
Module 2: Professional approach to work
Module 3: Communication
Module 4: Time management
Module 5: Managing business information
Module 6: Office management systems and procedures
Module 7: Customer service
Module 8: Working with others
Module 9: Legal and regulatory requirements
Module 10: Handling difficult situations
Learner support
You will receive the course manual, assignments and study guide plus tutor support by mail and email. Our student support team are also available for any other queries that you may have whilst completing your course. You can be assured that unlimited support for one year is available for your home study course, so there is no need to struggle or feel isolated during your studies.
FAQs
NCC originally stood for the National Consortium of FE (Further Education) Colleges. This brought together the FE Colleges to achieve the best provision. Regular national meetings were attended by both Colleges and Government agencies who funded them. This was very helpful to them both to best deliver training to their students.
For more than 25 years NCC has supplied FE Colleges with learning materials as well as student marketing.
NCC now specialise in online training of a very high quality to students both self-funded, paid for by schools, employers and training providers.
What is distance learning?
Distance learning is the most flexible and convenient approach to studying. There is no need for you to attend college and you can study anytime, anyplace, anywhere that fits in with your lifestyle. Distance learning programmes are ideal for people who may have a job, family commitments, or any other commitment that won't allow them time off to study.
What is the difference between the online and paper versions of courses?
Both our online and paper courses are completed via an online learning portal (LMS) which you can access after you receive your login details by email. Please ensure that you check your junk email if you do not receive your login details within 48 hours.
All learners will submit their assignments, receive feedback and correspond with their tutor directly through the LMS. If you require help from our support team, then simply email support@ncchomelearning.co.uk.
If you opt for the online course, you will not receive any course materials through the post. Everything is available via the LMS.
If you opt for the paper version, you are simply paying for a study book to be printed and posted to your home, or place of work. You will use this book as a reference guide, but you will still be required to upload your assignments and correspond with your tutor via the LMS.
If you are unable to access our online LMS, we do have alternative options available, so please email support@ncchomelearning.co.uk in order to request further support.
What do I need to do to get started?
We recommend that you choose a course that will interest you and help you to achieve your ambitions. If you would like some advice, or further information, contact us here or dial 0333 3445 690.
To purchase a course, simply click on the 'Buy now' button against your chosen course and follow the on screen instructions. Alternatively if you would prefer to purchase the course over the phone, call 0333 3445 690 and speak to one of our expert course advisors.
The cost largely depends on the type and size of the course. The course cost is determined by the expenses associated with its provision, taking into consideration the course's size and complexity, development costs, the presence of a study materials, and the level of tutor support required. Some courses also necessitate additional in-person assessments by assessors, which incur additional expenses and consequently affect the course's cost.
All prices are clearly stated on the course description page and will always be displayed prior to you committing to purchase a course.
Please note that there may be additional fees required should your course require an external invigilated assessment, such as A Levels, ICB qualifications etc. To clarify, please speak to a course advisor.
Once you've chosen your course, you have two options for enrolment:
You can purchase the course online by clicking the "Buy now" button, which will enrol you automatically.
Alternatively, you can call our helpline at 0333 3445 690, and our expert course advisors will assist you in signing up for the course and arrange for the delivery of any requested additional learning materials to your address.
All courses are available to purchase in full or via affordable monthly payments over 12 months. A £29 non-refundable deposit is required for monthly payments, and you will be required to set up a monthly direct debit.
We do not require you to complete a credit check to sign up for monthly payments.
How quickly will I receive my course materials?
We guarantee that you will receive any course materials ordered within 5 working days of registering, but for many of our courses it may take no more than 48 hours.
The course materials are always sent to you via a tracked courier service, to ensure that you receive your study book within our stated period.
Do I need any additional books or equipment to do my course?
All the relevant information required to complete your course is available via the LMS. Additional research via the internet is encouraged, depending on the level you are working at, to bolster knowledge of the subject area.
There is no requirement to purchase any additional materials.
What support will I receive?
You will have access to a dedicated personal tutor whom you can contact through the Learning Management System (LMS) for assistance and guidance on any course-related matters. Your tutor will only initiate contact in response to your messages. If you encounter any difficulties reaching your tutor, please don't hesitate to email us at support@ncchomelearning.co.uk
Many courses require you to submit work to your tutor during the period of study, and your tutor will assess your work and provide feedback to you within 10 working days. Your tutor is available to you as much as you need them.
Please note that the course includes tutor support for a duration of 12 months. If you require additional time, please inform us, and we will make every effort to provide you with an option for a paid extension, if feasible, to assist you in completing your course.
Please be aware that our tutors are actively assisting multiple learners, and to ensure they are not inundated with excessive workloads, we have implemented a policy limiting learners to submitting a maximum of three units of work for evaluation at any given time. We recommend that you upload your completed units as you finish them. This way, you can benefit from your tutor's feedback to enhance your future assignment submissions.
How long will it take for my work to be marked by my tutor?
Your work will be marked and feedback returned to you within 10 working days after submission. This is because our tutors are required to provide detailed, considered feedback to our learners that may take a while to formulate. We find that by working this way, our learners actually complete their course in less time, as they rarely need to submit an assignment more than twice.
Whilst it is possible to submit multiple assignments at the same time, we advise that our learners submit only one at a time. We want our learners to develop as they progress through their course, and find this is best achieved when a student embarks on a new module having taken into account tutor feedback from the previous submission.
Kindly note that our tutors are currently supporting multiple learners simultaneously. In order to maintain a balanced workload for them, we have established a policy that restricts learners to submitting a maximum of three units of work for evaluation at any given time.
How long should it take to complete a course?
Depending on the course you have chosen, and the amount of time you can commit, it could take from 6 weeks to 12 months to complete your course. Your end of support date is when you need to have your course copmpleted by in order to be able to be certificated, this is usually 12 months from purchase.
The duration of the course is largely down to you. The beauty of home learning is that it allows you complete flexibility to fit your studies around your lifestyle and other commitments. You can dedicate as much, or as little, time as you want to your studies - no one will be chasing you for your work or asking why you haven't submitted an assignment.
We do strongly recommend, though, that before you purchase a course you assess your ability to commit the necessary time to completing the course in a timeframe that will not leave you losing your motivation.
Will I have to sit an examination?
All of our courses are accredited, so you need to show that you have acquired the knowledge to pass the course – this may involve sitting an examination, but it depends on the course you have chosen.
Some courses require you to be continually assessed throughout the course, while others may require an end of course exam or assignment (which may be completed at home) to be submitted to your tutor.
Certain types of qualifications, A-levels and GCSEs for example, do require you to sit invigilated exams at a registered test centre. You will need to organise and pay for the examinations yourself, however full details of what you need to do will be available from the centre who are delivering the qualification.
If in doubt, please email support@ncchomelearning.co.uk, NCC can then discuss or put you in touch directly with the course provider.
Will I receive a qualification when I complete the course?
All of our courses are accredited and you will receive a certificate upon successful completion of the course.
For more information about this please see the section of the website that details how awarding bodies work and what the different types of qualifications are: https://www.ncchomelearning.co.uk/awarding-organisations
Can I take more than one course at a time?
Yes, you can take as many courses as your time allows, but we would recommend that you clearly evaluate how much time you can commit to your courses of study.
The good news is that if your circumstances change you can always take a limited break and come back to your studies to save your paid for support.
If you decide to enrol on more than one course at the same time, speak to our enquiries team for any bundle deals or offers.
Can I study from outside the UK?
Certainly, in most instances, there are no geographical constraints on where you can undertake your studies. However, it's important to note that specific courses may be subject to geographical limitations imposed by the Awarding Organisation, and these restrictions will be clearly stated in the course description.
You just need to be aware that all tutors are based in the UK and work may need to be submitted to them via post, although in most cases e-mail can be used.
Where the course requires that you sit an invigilated exam at a test centre, there are many exam centres outside of the UK. However, we would advise that you check with us before purchasing one of these courses if you want to study from abroad.
What if I've chosen the wrong course?
If, after receiving the course, you decide it isn't the right course for you, you may return the materials within 14 days, provided you have not yet submitted any coursework for evaluation. Please note that you will be responsible for covering the return shipping costs. We will refund your payment, minus a non-refundable deposit of £29. Additionally, you have the option to select an alternative course that better matches your goals and aspirations.
For any help on cancelling your course please email enquiries@ncchomelearning.co.uk, we will only deal with cancellation enquiries via email.
Totum is the new brand for UK student cards and replaces the old NUS student card. NCC students are eligible to sign-up for the Totum card where applicable, giving access to a multitude of retail, food and travel special discounts. For more information, you can visit their website: https://www.totum.com/
More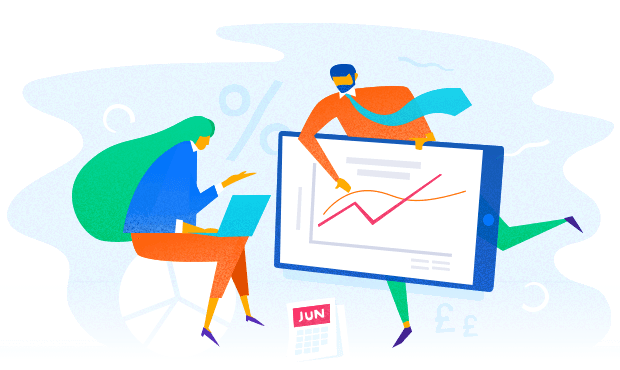 Ask us a question
If you'd like some more info about this course, just pop in your details, and one of the team will be in touch with you shortly.
Buy and study with confidence
Over 20 years' experience in adult education
Unlimited assignment submissions during the course
Industry recognised and accredited courses
Interest-free payment plans for up to a year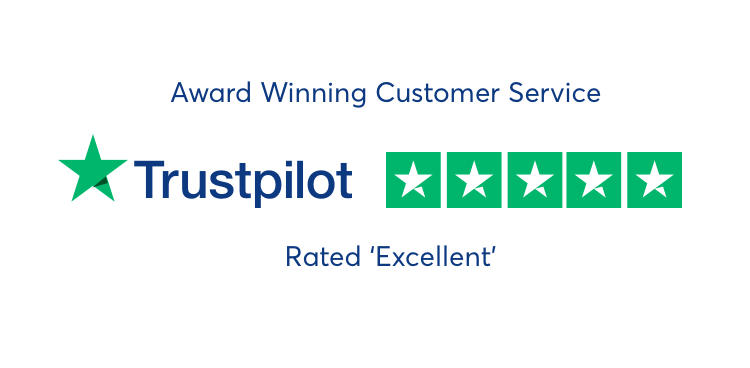 Reviews from learners who completed...
Personal Assistant Diploma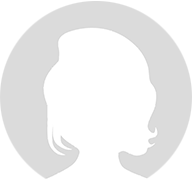 "Fortunate I found them!"
I am still doing my course and must say that it is being a very positive experience indeed. I enjoy every single bit of each module I work on and it is being very enriching. I now feel more professional at work and have gained so much confidence and
knowledge.

This online course has greatly met my expectations so far and would recommend it to anybody. I have felt very supported and very encouraged as per my tutor´s feedback.
I very much appreciate NCC Home Learning and feel fortunate I found them.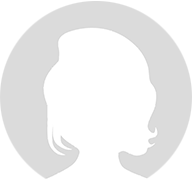 "Positive feedback motivated me"
As much as I don't like writing assignments (one of the reasons I didn't complete university), the process and learns from this have been worth it.

Being able to do the assignments in your own time scale and get help as and when you need it. The positive regular feedback I received motivated me to keep going and to produce well written assignments. Thanks Helen.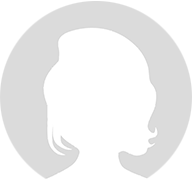 "Excellent way to learn, great service."
I've had a great experience with the course that I decided to study. I really wanted to improve my knowledge about this field and I thought this way could be the best way to do it. Studying online has been difficult sometimes because I'm currently working but this school has helped me all the time and I've felt supported during the whole course by all its team and my tutor in particular.
Now I definitely think this has been a great choice. Life is full of decisions and this decision has been a good one, I don't regret at all. Now I am able to grow up professionally because I've learned at lot of technical and important matters about my specialty and this is going to be a great point into my c.v.
Thank you again to all your support and all your help. My experience has been great. Highly recommended.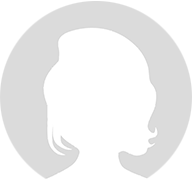 "Excellent service. Highly Recommended!"
Fantastic Customer Service. Always quick to respond with helpful suggestions.

Assignments come back quickly, with detailed commentary.

Very easy to use. Highly recommended.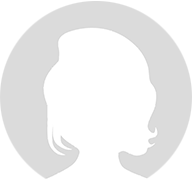 "Would recommend for sure"
This is a very convenient way of learning. I work full time with two young children and a dog and so finding the time to complete a diploma is hard. NCC have been great and the IT support is wonderful.

I would recommend them for sure.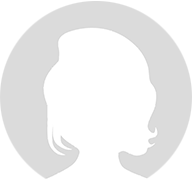 "Excellent Support"
Learning via NCC has opened up a whole world of possibilities for me. I've been able to apply (& been accepted) to a professional body and also earned some CPD points too!

The tutor feedback/assistance is structured really well and leaves you feeling motivated. The admin team are very quick to respond to queries and a friendly bunch to boot! By completing my course I am aiming to go for Fellowship status with the IAM. I wouldn't have been able to do this course via attendance at a college, so by doing it through NCC has enabled me to reach my personal objectives.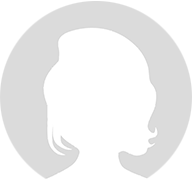 "Good Service"
I am half way though the PA Diploma Level 3. The course was delivered promptly and all instructions were useful. I have received feedback quickly from the tutor. There are some typos in the course material, but nothing major.

I personally feel that the activities are a little pointless as they aren't marked. This is just my opinion and they may work for other people, however I just feel that I am learning enough from reading the course material and completing the marked assignments. Everything in the course is very relevant to me and its very useful to be able to do the course in your own time.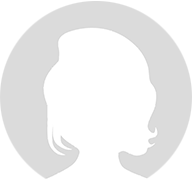 "I recommended NCC"
I found the NCC Home Learning course easy to follow, thanks to the very helpful material, the assistance of Sally Swift, and the feedback of Maria Richards. Thanks - I recommended NCC!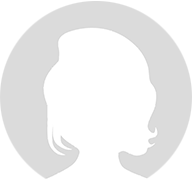 "Fantastic!"
The course was fantastic. Not only have I learnt so much to put into proactive in my day job, the topics were also enjoyable which made it easier to learn and stay focused.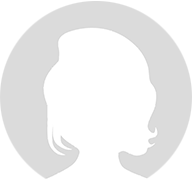 "Feedback was quick"
For a self-motivated person in a PA role the home learning works for me. The scenarios are a more practical way of me evidencing my knowledge and skills and give me room to be creative in how I present this information.

The feedback on each module was quick and I appreciated this immensely. If I could find an appropriate higher level course in this area I would certainly consider carrying on further study.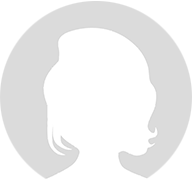 "Feedback was quick"
For a self-motivated person in a PA role the home learning works for me. The scenarios are a more practical way of me evidencing my knowledge and skills and give me room to be creative in how I present this information.

The feedback on each module was quick and I appreciated this immensely. If I could find an appropiate higher level course in this area I would certainly consider carrying on further study.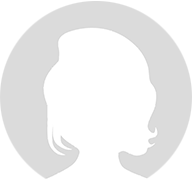 "Helped me with my current role"
This course has taught me a lot and helped me with my skill set within my current role.
It was easy to follow and there has been plenty of support from Sally Swift and Maria Richards.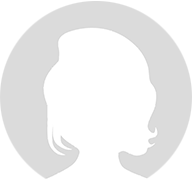 "Quick feedback"
For a self-motivated person in a PA role the home learning works for me. The scenarios are a more practical way of me evidencing my knowledge and skills and give me room to be creative in how I present this information.
The feedback on each module was quick and I appreciated this immensely.
If I could find an appropriate higher level course in this area I would certainly consider carrying on further study.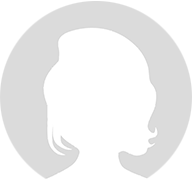 "Wouldn't hesitate recommending!"
I have just completed my course and it was fantastic. Not only have I learnt a great deal to put into practice in my current role but also the modules were enjoyable and interesting which made it much easier to learn and stay focused.
I wouldn't hesitate in recommending NCC Home Learning to others.
Thanks to Sally and Maria at NCC for their support throughout my study.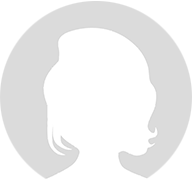 "PA Diploma Level 3"
I really enjoyed the course even if it took me much longer than expected due to the demands of my full time job.

The materials were easy to read and the prompt questions throughout the course was helpful.

I would like to look at another course but will probably leave it a few months, this course will be more of an interest rather than relate to my job.

The team at NCC were amazing and very understanding with the length of time it took me to complete - but I got there in the end!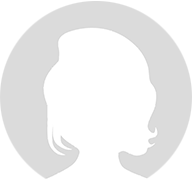 "Personal Assistant Diploma Level 3"
The course material was interesting and distance learning gave me flexibility to study while working a full time. The staff at NCC was friendly and helpful.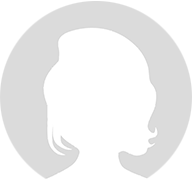 "A Massive Thank You!"
I would like to say a massive thank you to Maria Robert (tutor) and Sally Swift (who I had to
correspond with via email due to technical problems with my IT department which did not allow me to
correspond with Maria direct) for all the support and feedback I have received, responses were very
quick and feedback was very clear and helpful for me to complete modules.

It has been an enjoyable course to undertake and will help me greatly in the future with my career. I
would recommend this course/website to family and friends.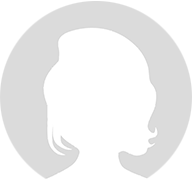 "Really enjoyed the course"
Really enjoyed the course with the NCC Home Learning and will definitely be recommending you in the future. I will be using my skills learnt in the course in my current role as a PA.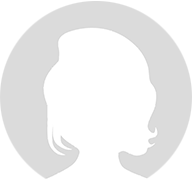 "A pleasure to work with"
First and foremost I would like to thank Sally and Maria for all the support and help provided. That was vital for me to finish this course. It was a pleasure to work with NCC, I always had all the information required and the necessary follow-up from your side, so all went well.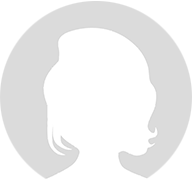 "Always helpful and quick to respond"
Thankyou for the support on this course. Maria Richards and Sally Swift were always helpful and quick to respond.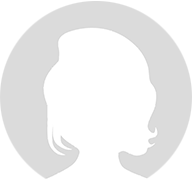 "I have learned extra skills"
I have enjoyed learning some extra skills, and I feel a great deal of this course also covers business administration in general - which is actually helpful to my current position. Thank you for all the comments and help.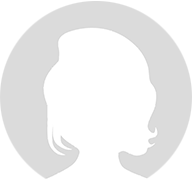 "Tutor was positive and useful"
Tutor always marked assignments very promptly and provided feedback which was positive and useful.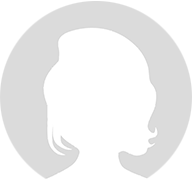 "I enjoyed the course"
I enjoyed the course. It was great being able to organise my study around work and home life, and do it in my own time. Thank-you.

More