Online IT & Digital Courses
When it comes to accessing the best online IT & digital courses, we have decades of industry experience in supplying educational resources that help our learners get started. No matter your level of digital expertise, there's an online course for you. If you want to break into the IT or digital industry or work on an existing skillset, our courses can help you to kickstart your career. Our courses cover a wide range of topics, from basic computer concepts to more advanced subjects like networking and security. And because they're online, you can study at your own pace and fit learning into your busy schedule.
IT & Digital Courses Designed for You
IT is an important skill to have in a world which is built to be increasingly digital. You need to have a firm understanding of IT for most jobs, and NCCs goal is to deliver the education that leads to that understanding. With over 2 decades of experience providing online IT & digital courses, we ensure a high-quality level of learning is achievable through our detailed units.
NCC strives to make learning IT as accessible as possible to give as many learners as we can the opportunity to gain a new skill set. Our price match guarantee means you know you are getting the best possible value, and our flexible finance plans keep our courses affordable for all, allowing you to pay monthly.
Start Online IT & Digital Courses Today
If the idea of starting online IT & digital courses interests you, we encourage you to take a look at what's on offer - all manner of courses is provided in a range of different levels to provide a full education. If you're struggling at any point to pick the right course for your needs, don't hesitate to contact a member of the NCC Home Learning team, who will help you to pick a course that works for you. Check us out today via 0333 3445 690 or email enquiries@ncchomelearning.co.uk.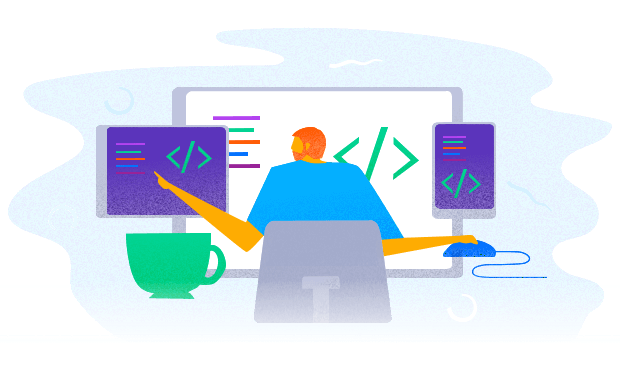 Highly rated by happy students

"Glad I chose NCC!"
I am currently studying two courses with NCC, the experience on both has been excellent. The material is engaging and well written. The tutor support has been really good with clear and thoughtful feedback helping me to meet the required standard. Very impressed so far.

"Would definitely recommend NCC"
Just completed my course and have another three to go. The experience has been great, support is always available when needed. I would definitely recommend NCC. Has been stress free!

"Tutor was very helpful in all aspects..."
Currently working through Supporting Teaching and Learning in Schools Award Level 3 RQF. I have found my tutor very helpful in all aspects of contact made and professional too. I would recommend NCC!