Web Writing Level 4 Diploma
Our web writing course equips you with the skills you need to produce copy suitable for a wide range of websites and online publications.
Learn more
Level 4 / Quality Licence Scheme / CMP81
Special offer
Online study
Paper study
Online study
Pay in full
Pay monthly
Pay in full
over 12 months and £ deposit
over 12 months and £ deposit
Expert Tutoring
12 months tutor support
24hr Access to
Course, assignments & tutor
Endorsed by the
Quality Licence Scheme
NUS Card Eligibility
Enjoy student discounts
Course introduction
Whether you want to focus exclusively on writing for the internet or are looking to expand your existing skills, our comprehensive web writing course will teach you all you need to know.
This comprehensive webwriting course will teach you to:
• Write clearly and concisely.
• Research, check facts and proofread your work.
• Tailor your copy to targeted audiences.
• Format your copy for online publication.

We help you develop all these areas and more, so you can confidently sell your skills as a freelancer, staff writer or other media professional.
Required knowledge
No previous skills or knowledge are required to study this course, however we do require that your written English skills are of a reasonable standard.
This course is designed for:
• People who need to develop and improve their web writing skills.
• People who need to write engaging and original web content.
• Small businesses and freelancers who want to attract more clients.
• Staff training.
• Existing web writers who want to develop their skills.
Assessment
The Certificate of Achievement from Quality Licence Scheme is gained by successfully completing a series of assignments. Your personal tutor will review, mark and provide you with feedback on your work.
Certification
At the end of this course successful learners will receive a Certificate of Achievement from Quality Licence Scheme and a Learner Unit Summary (which lists the components the learner has completed as part of the course). 
The course has been endorsed under the Quality Licence Scheme. This means that the provider has undergone an external quality check to ensure that the organisation and the courses it offers, meet defined quality criteria. The completion of this course alone does not lead to a regulated qualification* but may be used as evidence of knowledge and skills gained. The Learner Unit Summary may be used as evidence towards Recognition of Prior Learning if you wish to progress your studies in this subject. To this end the learning outcomes of the course have been benchmarked at QLS Level 4 against level descriptors published by Ofqual, to indicate the depth of study and level of demand/complexity involved in successful completion by the learner. 
The Quality Licence Scheme is part of the Skills and Education Group, a charitable organisation that unites education and skills-orientated organisations that share similar values and objectives. With more than 100 years of collective experience, the Skills and Education Group's strategic partnerships create opportunities to inform, influence and represent the wider education and skills sector. 
The Skills and Education Group's knowledge and experience of working within the awarding sector enables them to work with training providers, through the Quality Licence Scheme, to help them develop high-quality courses and/or training programmes for the non-regulated market. 
*Regulated qualification refers to those qualifications that are regulated by Ofqual / CCEA / Qualification Wales 
Course modules
Module 01: The basics
Explain what a web writer writes.
Define why web writing is different from other forms of writing.
Module 02: Using glossaries and client briefs
Find online glossaries and translate terms in to layperson's English.
Explain the need for a clear brief.
Module 03: Style guides
Explain what style is and why you need a style guide.
Apply style to web content.
Module 04: Spelling, punctuation and grammar
List techniques and resources that will assist with accurate spelling, punctuation and grammar.
Maintain accurate spelling, punctuation and grammar.
Module 05: Avoiding jargon
Define what jargon is.
Identify inappropriate uses of jargon.
Write words, sentences and phrases to eliminate jargon.
Module 06: Summarising content
Explain why summarising is an essential skill for a web writer.
List techniques involved in summarising.
Apply these skills to a range of exercises.
Module 07: Common pitfalls
Identify and replace cliches and offensive or inappropriate material.
Write to suit multicultural audiences.
Module 08: Accuracy
Analyse words and phrases to make sure they convey the correct meaning.
Apply this technique to a range of exercises.
Module 09: Checking facts
Explain the types of factual errors that frequently occur on webpages.
List techniques and processes for correcting them.
Module 10: Essential laws A
Explain how the laws of copyright, trademark and libel affect the web writer.
Apply them to a range of situations.
Module 11: Essential laws B
Explain how the laws of contempt of court, data protection and restricted identity affect the web writer.
Apply them to a range of situations.
Module 12: Effective presentation
Define the techniques used to present copy clearly on a webpage.
Apply these techniques to real-world situations.
Module 13: Webpage essentials
Explain the factors determining the content of a webpage.
Illustrate how to apply these factors to building a webpage.
Define the website tools and applications available to a web writer.
Module 14: Website building blocks
Explain how links, downloads, contact details and other building blocks can be used to help visitors read a webpage.
Module 15: Webpage accessibility
Explain what the Equality Act 2010 (EA) says about web access for disabled people.
Define disabled user groups and the equipment that is available to them.
List the tools and techniques a web writer can use to make a website EA compliant.
Module 16: Finding work
List strategies for promoting your web presence.
Select appropriate ways to start finding web writing work.
Explain how to negotiate fees and tie up details of web writing jobs.
Learner support
The course comes with 36 months, personal tutor support. This means you can contact your tutor with questions whenever you need to.
FAQs
What is distance learning?
Distance learning is the most flexible and convenient approach to studying. There is no need for you to attend college and, therefore, you can study anytime, any place, anywhere that fits in with your lifestyle. Distance learning programmes are ideal for people who may have a full-time job, or other commitments, that won't allow them time off to study.
What do I need to do to get started on a course?
You'll need to be able to commit the required time to your studies. We recommend that you choose a course you think will interest you, and help you to achieve your ambitions. If you would like some advice, or further information, please call our helpline free on 0333 3445 690.
To purchase a course, simply click on the 'Buy now' button against your chosen course and follow the on screen instructions. Alternatively if you would prefer to purchase the course over the phone, call 0333 3445 690 and speak to one of our expert course advisors.
How does the distance learning/home study method work?
The course operates through a study pack and access to your own personal tutor. Once you have chosen your course we will send you your study pack, which you will be required to work through before completing the course.
Depending on the course you have chosen, you will either be required to complete assignments and submit these for marking as the course progresses and/or be required to sit an end exam. The end exam could be in the form of multiple choice questions, or be an invigilated exam at a registered test centre.
Your completed assignments will need to be sent to your tutor for marking/assessment, you will then receive written feedback and guidance. It may be possible to submit your assignments by email, however you will need to check this with your tutor. Please be aware that your assignments will be maintained by NCCHL for moderation and audit purposes.
These requirements will always be listed on the course description page, so please refer to this for details of what is required for each individual course.
How long should it take to complete a course?
Depending on the course you have chosen, and the amount of time you can commit, it could take from 6 weeks to 12 months to complete your course.
The duration of the course is largely down to you though. The beauty of home learning is that it allows you complete flexibility to fit your studies around your lifestyle and other commitments. You can dedicate as much, or as little, time as you want to your studies - no one will be chasing you for your work or asking why you haven't submitted an assignment.
We do strongly recommend, though, that before you purchase a course you assess your ability to commit the necessary time to completing the course in a timeframe that will not leave you losing your motivation.
How quickly will I receive my course material?
We guarantee that you will receive your course materials within 5 days of purchase, but for many courses we would anticipate that you will have to wait no more than 48 hours.
The course materials are always sent to you via a tracked courier service, to ensure that you receive your study pack within our stated period.
The cost is largely dependent on the type of the course. The longer the course is the higher the cost will be, due to the size of the study pack and the nature of the qualification.
All prices are clearly stated on the course description page and will always be displayed prior to you committing to purchase a course.
Please note that there may be additional fees required should your course have an external assessment, such as A Levels, ICB qualifications etc. To clarify, please speak to a course advisor.
What support will I receive?
You will be allocated your own personal tutor who can be contacted via e-mail, telephone, fax or post for help and advice on any aspect of the course.
Many courses require that you submit work to your tutor during the period of study and your tutor will assess your work and pass comments back to you. Your tutor is available to you as much as you need them.
Please be aware that officially the tutor support provided with the course is for a period of 12 months, although if you need longer let us know and we'll endeavour to extend that.
Will I have to sit an examination?
All of our courses are accredited, so you need to show that you have acquired the knowledge to pass the course – this may involve sitting an examination, but it depends on the course you have chosen.
Some courses require you to be continually assessed throughout the course, while others may require an end of course exam or assignment (which may be completed at home) to be submitted to your tutor.
Certain types of qualifications, A-levels and GCSEs for example, do require you to sit an invigilated exams at a registered test centre. You will need to organise and pay for the examinations yourself, however full details of what you need to do will be available from the centre who are delivering the qualification.
If in doubt, please email 'support@nccresources.co.uk', NCC can then discuss or put you in touch directly with the course provider.
Can I study from outside the UK?
Yes, there are no geographical limits to where you can study.
You just need to be aware that all tutors are based in the UK and work may need to be submitted to them via post, although in most cases e-mail can be used.
Where the course requires that you sit an invigilated exam at a test centre, there are many exam centres outside of the UK. However, we would advise that you check with us before purchasing one of these courses if you want to study from abroad.
Will I receive a qualification when I complete the course?
All of our courses are accredited and you will receive a certificate upon successful completion of the course.
For more information about this please see the section of the website that details how awarding bodies work and what the different types of qualifications are.
Can I take more than one course at a time?
Yes, you can take as many courses as your time allows. But we would recommend that you clearly evaluate how much time you can commit to your courses of study.
The good news is though that if your circumstances change you can always take a break and come back to your studies.
Additionally, discounts are available if you buy more than one course at the same time.
How long will it take for my work to be marked by my tutor?
Your work will be marked and feedback returned to you within 12 working days after submission. This is because our tutors are required to provide detailed, considered feedback to our learners that may take a while to formulate. We find that by working this way, our learners actually complete their course in less time, as they rarely need to submit an assignment more than twice.
Whilst it is possible to submit multiple assignments at the same time, we advise that our learners submit only one at a time. We want our learners to develop as they progress through their course, and find this is best achieved when a student embarks on a new module having taken into account tutor feedback from the previous submission.
Do I need any additional books or equipment to do my course?
No, we provide everything you need to pass your course.
Once you have chosen your course, you can either purchase the course online which will enrol you, or you can call our helpline on 0333 3445 690 who will sign you up for the course and arrange to have all your learning materials sent to you.
What if I've chosen the wrong course?
If, after receiving the course, you decide it isn't the right course for you, you can simply return the goods within 14 days and we will send your money back in full for the majority of courses (excluding postage and packaging) or you can choose another course that you feel would suit your needs and ambitions better.
What is the difference between the online and paper versions of courses?
Our online courses are completed through our online learning system after receiving login and access instructions. You will not receive any course materials through the post. The paper based version is posted out in a binder to your home or place of work and requires completion of a portfolio of work that is submitted to your tutor for marking.
Where can I find your Equality and Diversity Policy?
All NCC policies and procedures can be provided on request from NCC directly by emailing enquiries@ncchomelearning.co.uk or calling 0333 3445 690.
More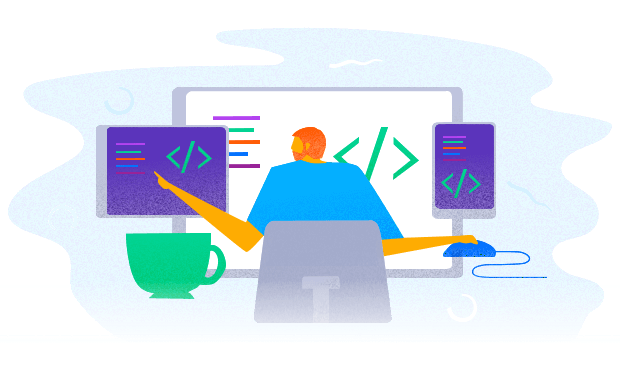 Ask us a question
If you'd like some more info about this course, just pop in your details, and one of the team will be in touch with you shortly.
Buy and study with confidence
Over 20 years' experience in adult education
Unlimited assignment submissions during the course
Industry recognised and accredited courses
Interest-free payment plans for up to a year