Nutritional Therapy Diploma
The Nutritional Therapy Level 3 Diploma is suitable for all those who wish to achieve an understanding of the principles and practice of nutritional therapy.
Learn more
Level 3 / Quality Licence Scheme / ODL82
Special offer
Online study
Paper study
Online study
Pay in full
Pay monthly
Pay in full
over 12 months and £ deposit
over 12 months and £ deposit
Expert Tutoring
12 months tutor support
24hr Access to
Course, assignments & tutor
Endorsed by the
Quality Licence Scheme
NUS Card Eligibility
Enjoy student discounts
Course introduction
It will be relevant to you if, you already work as a nutritional therapist, wish to know more about nutritional therapy, and/or are interested in starting your own nutritional therapy business.
This exciting course is made up of ten modules covering all aspects of Nutritional Therapy and concludes with an online examination. Materials can be studied online or students have the option to have the printed materials delivered for an additional charge of £65.
Required knowledge
No previous knowledge or experience is essential to study this course.
Assessment
Final online multiple choice examination counts for 100% of the final grade. Throughout the course there are ten SAPs (coursework) and a thesis. The course clearly states that this is not mandatory to complete as it has no bearing on the final grade. We do suggest that students complete these as this will not only assist them in examination preparation but also will give the student the skill set should they wish to continue their studies (continuous professional development) at a higher level.
Certification
At the end of this course successful learners will receive a Certificate of Achievement from Quality Licence Scheme and a Learner Unit Summary (which lists the components the learner has completed as part of the course).
The course has been endorsed under the Quality Licence Scheme.The Provider has undergone an external quality check to ensure that the organisation and the courses it offers, meet defined quality criteria. The completion of this course alone does not lead to a regulated qualification* but may be used as evidence of knowledge and skills gained.
The Learner Unit Summary may be used as evidence towards Recognition of Prior Learning if you wish to progress your studies in this subject. To this end the learning outcomes of the course have been benchmarked at QLS Level 3 against level descriptors published by Ofqual, to indicate the depth of study and level of demand/complexity involved in successful completion by the learner.
The Quality Licence Scheme is part of the Skills and Education Group, a charitable organisation that unites education and skills-orientated organisations that share similar values and objectives. With more than 100 years of collective experience, the Skills and Education Group's strategic partnerships create opportunities to inform, influence and represent the wider education and skills sector.
The Skills and Education Group's knowledge and experience of working within the awarding sector enables them to work with training providers, through the Quality Licence Scheme, to help them develop high-quality courses and/or training programmes for the non-regulated market.
*Regulated qualification refers to those qualifications that are regulated by Ofqual / CCEA / Qualification Wales.
Course modules
Module 1:The Inflammation Syndrome
This first module concentrates on exploring what we mean by "The Inflammation Syndrome", in relation to our health and well-being. We look at what causes inflammation within our bodies and what triggers it. We also consider the value of anti-inflammatory drugs in combating inflammation, or whether we need to look more closely at what we eat and drink and the supplements we take, in order to prevent disease and illness in the long-term.
Module 2:Profiles of differing foods and drinks
Having discovered that the key to healthy living in the long term is the food and drink we consume, in this module, we concentrate on the beneficial effects that differing foods and drinks have on our health.
We divide the foods into 6 groups, namely, vegetables, fruit, grains and cereals, dairy products, meat and fish, and look at certain "superfoods" within these categories like, for example, yoghurt, broccoli and turkey. We also think about the healing properties of certain foods and the key nutrients they contain.
Certainly, the human body couldn't survive without sufficient water, so we also look at why and how we can go about ensuring we consume enough. Finally, we explore some facts about alcohol and how our bodies metabolise it, as well as the effects of alcohol on our health.
Module 3: Health and nutrition during differing life stages
Healthy living is important throughout all the stages of our life. In this module, we discover that babies have special nutritional needs and shouldn't consume the same as others in the family. Similarly, as children are growing up, they have different nutritional requirements at different stages of their lives. Growing children need full-fat dairy products, rather than low-fat versions and teenagers need high energy foods. In this module, we discover why?
This pattern of growth slows down in adulthood, but, as we grow older, problems can arise, if we don't eat healthily and remain active. This module, therefore, identifies all our nutritional needs throughout these differing stages of our life.
Module 4:Food safety
People no longer only consume food, which they have grown themselves, so we no longer know the processes our food goes through from when it is first grown to when we buy it.
In this module, we try to discover what these processes are and raise questions about food safety, including the careful handling, cooking and storage of foods. We also look at the substances, which are added to foods to help preserve it and what we mean by genetically modified foods.
We then reflect on ways of avoiding food poisoning and the key things we should know about food when travelling.
Module 5:The organic question
Many people choose to buy and consume organic products, because they want a safer and healthier alternative to foods that may contain toxic pesticides and chemicals. Organic food is nowadays a lot easier to find, not only in health food stores and supermarkets, but also in restaurants and many schools and colleges.
This module looks at what organic food is and how it is produced, as well as why it is healthier than conventional choices. It also considers the disadvantages of conventional foods, such as the cost, not only to our health and well - being, but also to the environment.
We hear a lot about detoxification and its health benefits, so we consider this in detail in this module as well.
Module 6:Treating ailments and illnesses through nutrition Part 1
As its title suggests, this module gives advice on how to treat ailments and illnesses through good nutrition, with particular reference to skin disorders, digestive illnesses, respiratory illnesses, urinary diseases and ailments of the ears, nose, throat, mouth and eyes.
Module 7:Treating ailments and illnesses through nutrition Part 2
Following on from Module 6, this module concentrates on aiming to treat other disorders through good nutrition, alongside conventional medicine, namely heart and circulatory disorders, disorders of the immune and nervous systems, brain disorders and cancer.
Module 8:Treating ailments specific to women
Throughout their lives, women have a 10dency to suffer from disorders specific to them including, premenstrual tension and the menopause. In this module, we identify these disorders and examine how nutrition can help alleviate many of the symptoms of these disorders. We also consider pregnancy, in relation to healthy living and good nutrition and look at how women might be able to prevent certain cancers, for example, breast and ovarian cancer.
There is evidence to suggest that many foods may slow down the ageing process. We will identify these in this module and see how regular consumption of these foods may improve the strength of our skin and slow down the age-related damage, which affects our eyes.
Module 9:Treating ailments specific to men
In this module, we concentrate on the issues, which mainly concern men, that is, hair and muscle loss, impotence and prostate and testicular cancer.
With a man's metabolic rate being at its highest when he is 27 years old, with it dropping by 12% each year until he reaches the age of 47, it follows that if he continues to consume the same amount of calories, he will put on weight. We look at how a man can increase and maintain muscle mass and, consequently, help to lessen this fall in his metabolic rate.
We link weight to lifestyle in this module and also show how stress can make you fat.
Module 10:Setting up in business as a nutritional therapist
In this final module, we deal with all the issues concerned with setting up in business as a nutritional therapist, from presenting yourself and your business to clients, any legal issues involved in setting up your own business, to how you can build and maintain a successful nutritional therapy business.
You may want to work on your own as a nutritional therapist or you may find that you would prefer working for someone else. We reflect on the advantages and disadvantages of both, to enable you to make an informed decision. Indeed, you may simply want to use the information gained from completing this diploma for your own purposes or to advise family and friends.
Learner support
12 Months Tutor Support. Tutors are available to answer student questions relating to course materials and to comment on the assignments that are sent in to state how well students have understood the unit content.
FAQs
NCC originally stood for the National Consortium of FE (Further Education) Colleges. This brought together the FE Colleges to achieve the best provision. Regular national meetings were attended by both Colleges and Government agencies who funded them. This was very helpful to them both to best deliver training to their students.
For more than 25 years NCC has supplied FE Colleges with learning materials as well as student marketing.
NCC now specialise in online training of a very high quality to students both self-funded, paid for by schools, employers and training providers.
What is distance learning?
Distance learning is the most flexible and convenient approach to studying. There is no need for you to attend college and you can study anytime, anyplace, anywhere that fits in with your lifestyle. Distance learning programmes are ideal for people who may have a job, family commitments, or any other commitment that won't allow them time off to study.
What is the difference between the online and paper versions of courses?
Both our online and paper courses are completed via an online learning portal (LMS) which you can access after you receive your login details by email. Please ensure that you check your junk email if you do not receive your login details within 48 hours.
All learners will submit their assignments, receive feedback and correspond with their tutor directly through the LMS. If you require help from our support team, then simply email support@ncchomelearning.co.uk.
If you opt for the online course, you will not receive any course materials through the post. Everything is available via the LMS.
If you opt for the paper version, you are simply paying for a study book to be printed and posted to your home, or place of work. You will use this book as a reference guide, but you will still be required to upload your assignments and correspond with your tutor via the LMS.
If you are unable to access our online LMS, we do have alternative options available, so please email support@ncchomelearning.co.uk in order to request further support.
What do I need to do to get started?
We recommend that you choose a course that will interest you and help you to achieve your ambitions. If you would like some advice, or further information, contact us here or dial 0333 3445 690.
To purchase a course, simply click on the 'Buy now' button against your chosen course and follow the on screen instructions. Alternatively if you would prefer to purchase the course over the phone, call 0333 3445 690 and speak to one of our expert course advisors.
The cost largely depends on the type and size of the course. The course cost is determined by the expenses associated with its provision, taking into consideration the course's size and complexity, development costs, the presence of a study materials, and the level of tutor support required. Some courses also necessitate additional in-person assessments by assessors, which incur additional expenses and consequently affect the course's cost.
All prices are clearly stated on the course description page and will always be displayed prior to you committing to purchase a course.
Please note that there may be additional fees required should your course require an external invigilated assessment, such as A Levels, ICB qualifications etc. To clarify, please speak to a course advisor.
Once you've chosen your course, you have two options for enrolment:
You can purchase the course online by clicking the "Buy now" button, which will enrol you automatically.
Alternatively, you can call our helpline at 0333 3445 690, and our expert course advisors will assist you in signing up for the course and arrange for the delivery of any requested additional learning materials to your address.
All courses are available to purchase in full or via affordable monthly payments over 12 months. A £29 non-refundable deposit is required for monthly payments, and you will be required to set up a monthly direct debit.
We do not require you to complete a credit check to sign up for monthly payments.
How quickly will I receive my course materials?
We guarantee that you will receive any course materials ordered within 5 working days of registering, but for many of our courses it may take no more than 48 hours.
The course materials are always sent to you via a tracked courier service, to ensure that you receive your study book within our stated period.
Do I need any additional books or equipment to do my course?
All the relevant information required to complete your course is available via the LMS. Additional research via the internet is encouraged, depending on the level you are working at, to bolster knowledge of the subject area.
There is no requirement to purchase any additional materials.
What support will I receive?
You will have access to a dedicated personal tutor whom you can contact through the Learning Management System (LMS) for assistance and guidance on any course-related matters. Your tutor will only initiate contact in response to your messages. If you encounter any difficulties reaching your tutor, please don't hesitate to email us at support@ncchomelearning.co.uk
Many courses require you to submit work to your tutor during the period of study, and your tutor will assess your work and provide feedback to you within 10 working days. Your tutor is available to you as much as you need them.
Please note that the course includes tutor support for a duration of 12 months. If you require additional time, please inform us, and we will make every effort to provide you with an option for a paid extension, if feasible, to assist you in completing your course.
Please be aware that our tutors are actively assisting multiple learners, and to ensure they are not inundated with excessive workloads, we have implemented a policy limiting learners to submitting a maximum of three units of work for evaluation at any given time. We recommend that you upload your completed units as you finish them. This way, you can benefit from your tutor's feedback to enhance your future assignment submissions.
How long will it take for my work to be marked by my tutor?
Your work will be marked and feedback returned to you within 10 working days after submission. This is because our tutors are required to provide detailed, considered feedback to our learners that may take a while to formulate. We find that by working this way, our learners actually complete their course in less time, as they rarely need to submit an assignment more than twice.
Whilst it is possible to submit multiple assignments at the same time, we advise that our learners submit only one at a time. We want our learners to develop as they progress through their course, and find this is best achieved when a student embarks on a new module having taken into account tutor feedback from the previous submission.
Kindly note that our tutors are currently supporting multiple learners simultaneously. In order to maintain a balanced workload for them, we have established a policy that restricts learners to submitting a maximum of three units of work for evaluation at any given time.
How long should it take to complete a course?
Depending on the course you have chosen, and the amount of time you can commit, it could take from 6 weeks to 12 months to complete your course. Your end of support date is when you need to have your course copmpleted by in order to be able to be certificated, this is usually 12 months from purchase.
The duration of the course is largely down to you. The beauty of home learning is that it allows you complete flexibility to fit your studies around your lifestyle and other commitments. You can dedicate as much, or as little, time as you want to your studies - no one will be chasing you for your work or asking why you haven't submitted an assignment.
We do strongly recommend, though, that before you purchase a course you assess your ability to commit the necessary time to completing the course in a timeframe that will not leave you losing your motivation.
Will I have to sit an examination?
All of our courses are accredited, so you need to show that you have acquired the knowledge to pass the course – this may involve sitting an examination, but it depends on the course you have chosen.
Some courses require you to be continually assessed throughout the course, while others may require an end of course exam or assignment (which may be completed at home) to be submitted to your tutor.
Certain types of qualifications, A-levels and GCSEs for example, do require you to sit invigilated exams at a registered test centre. You will need to organise and pay for the examinations yourself, however full details of what you need to do will be available from the centre who are delivering the qualification.
If in doubt, please email support@ncchomelearning.co.uk, NCC can then discuss or put you in touch directly with the course provider.
Will I receive a qualification when I complete the course?
All of our courses are accredited and you will receive a certificate upon successful completion of the course.
For more information about this please see the section of the website that details how awarding bodies work and what the different types of qualifications are: https://www.ncchomelearning.co.uk/awarding-organisations
Can I take more than one course at a time?
Yes, you can take as many courses as your time allows, but we would recommend that you clearly evaluate how much time you can commit to your courses of study.
The good news is that if your circumstances change you can always take a limited break and come back to your studies to save your paid for support.
If you decide to enrol on more than one course at the same time, speak to our enquiries team for any bundle deals or offers.
Can I study from outside the UK?
Certainly, in most instances, there are no geographical constraints on where you can undertake your studies. However, it's important to note that specific courses may be subject to geographical limitations imposed by the Awarding Organisation, and these restrictions will be clearly stated in the course description.
You just need to be aware that all tutors are based in the UK and work may need to be submitted to them via post, although in most cases e-mail can be used.
Where the course requires that you sit an invigilated exam at a test centre, there are many exam centres outside of the UK. However, we would advise that you check with us before purchasing one of these courses if you want to study from abroad.
What if I've chosen the wrong course?
If, after receiving the course, you decide it isn't the right course for you, you may return the materials within 14 days, provided you have not yet submitted any coursework for evaluation. Please note that you will be responsible for covering the return shipping costs. We will refund your payment, minus a non-refundable deposit of £29. Additionally, you have the option to select an alternative course that better matches your goals and aspirations.
For any help on cancelling your course please email enquiries@ncchomelearning.co.uk, we will only deal with cancellation enquiries via email.
Totum is the new brand for UK student cards and replaces the old NUS student card. NCC students are eligible to sign-up for the Totum card where applicable, giving access to a multitude of retail, food and travel special discounts. For more information, you can visit their website: https://www.totum.com/
More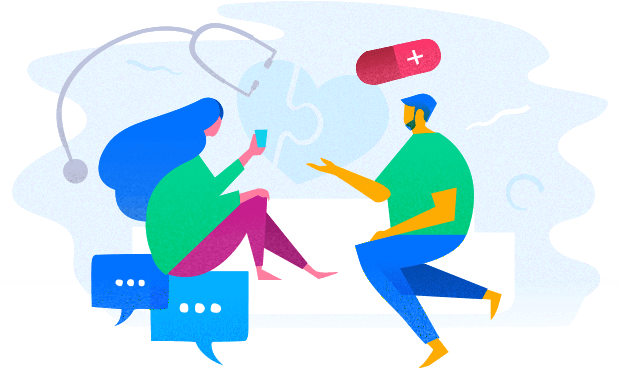 Ask us a question
If you'd like some more info about this course, just pop in your details, and one of the team will be in touch with you shortly.
Buy and study with confidence
Over 20 years' experience in adult education
Unlimited assignment submissions during the course
Industry recognised and accredited courses
Interest-free payment plans for up to a year