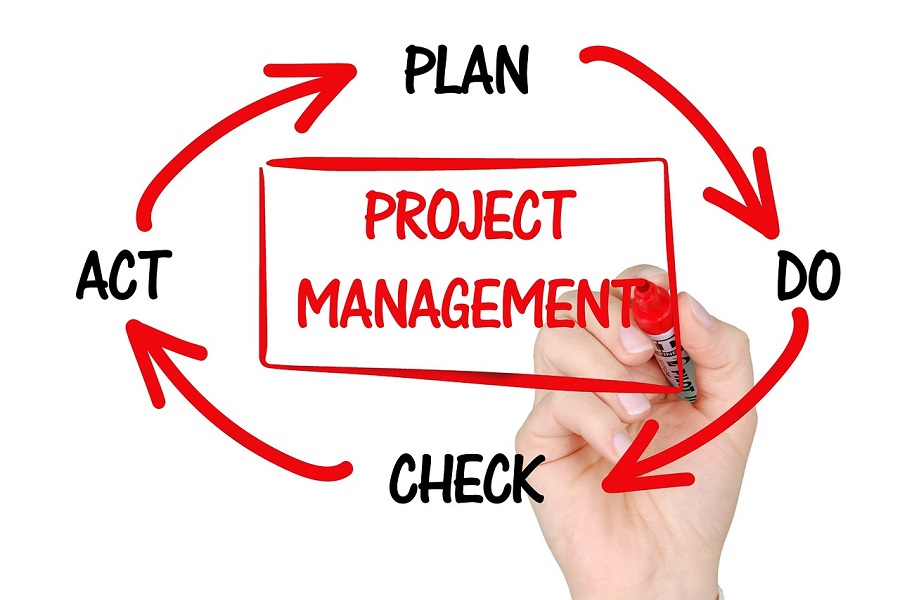 Becoming a project manager in the UK is a massive step into a world of diverse challenges and endless opportunities. Guided by an innate passion for organisation and leadership, this role presents a gateway to success on a grand scale. In this in-depth article, you will learn how to become a project manager in the UK, to utilise all your social skills, and more in the field of augmenting strategy, communication, and planning techniques. In the project management sector, talent and opportunity have never been more diverse, and now it is your turn to grasp this chance and challenge it to your full potential!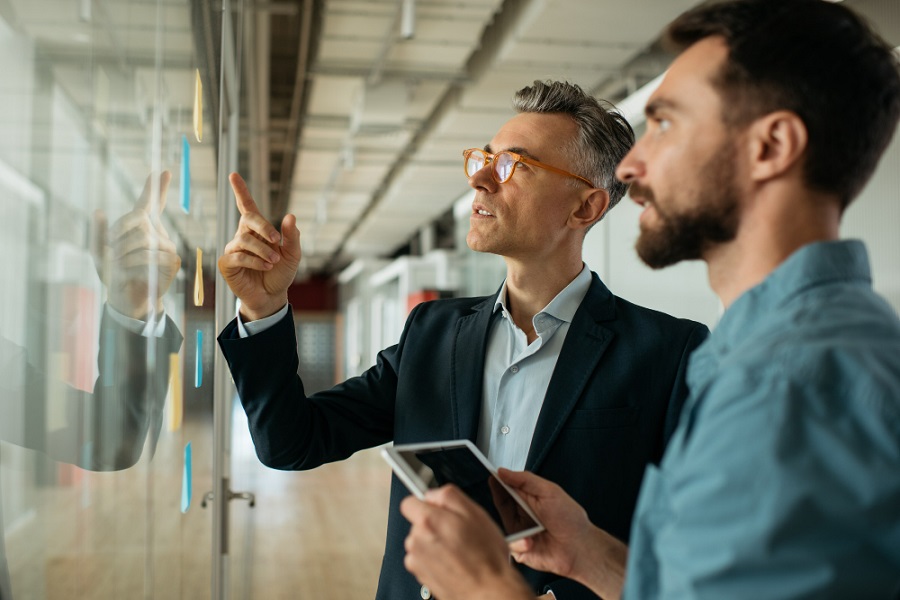 A project manager controls the mainstream of daily tasks, deadlines, and resources. They bring order and structure to complex jobs. Their role involves planning, organising, and overseeing projects from start to finish. They coordinate teams, track progress, and ensure objectives are met.
A project manager is the driving force behind successful prospects, turning ideas into tangible achievements. If you think that you meet these requirements, then you have come to the right place.
Another question that you need to initially ask yourself when learning how to become a project manager, is to ask the who! In simplest terms, it is someone who manages projects in the workplace from beginning to end. They must ensure a successful delivery of coordination and communication, regardless of the role within the workplace.
There are two primary paths to becoming a project manager. The first is the "traditional" route, where you actively pursue a project management career, acquire qualifications, and secure a project manager position. The second path involves gaining practical project management experience, progressively climbing the career ladder, without necessarily holding a degree, certification, or formal education in project management.
Learn about which project management methodologies do and don't work.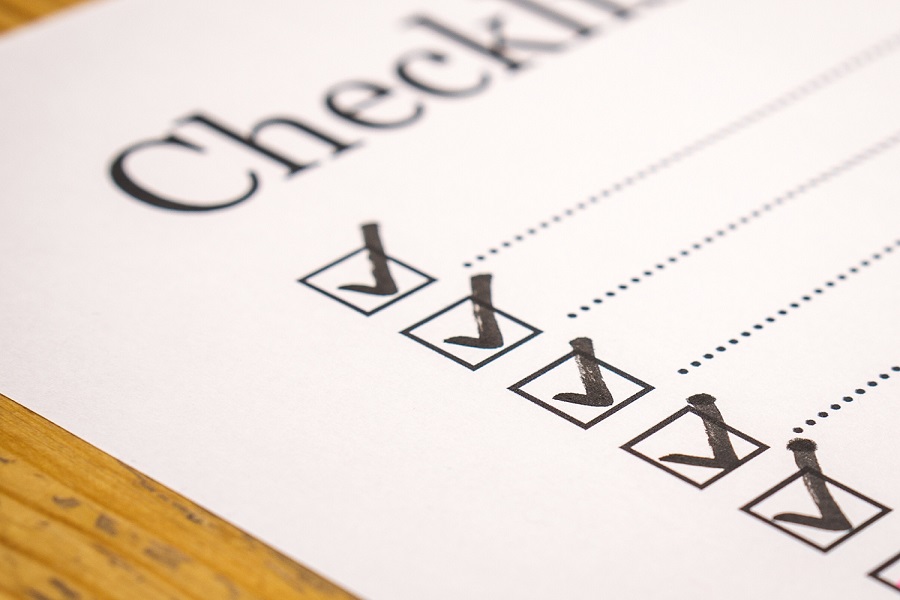 Aside from educational qualifications, project managers require specific skills to excel in their roles. These skills encompass both soft and technical abilities. The essential skills for project managers include:
Leadership: Effective project managers confidently lead and motivate teams, resolve conflicts, make decisive decisions, and delegate tasks when necessary.
Communication: Project managers constantly interact with their team, clients, managers, contractors, and suppliers. Exceptional communication skills are crucial for seamless collaboration and minimal disruptions.
Organisation: With strict deadlines and large teams, project managers must maintain a highly organised mindset. They break down projects into stages with their own deadlines and skilfully plan and implement them.
Attention to Detail: As the ultimate responsible party, project managers need to be meticulous, noticing potential issues before they escalate and ensuring comprehensive understanding of project implementation details.
Numeracy: Project work involves numerical measurements, such as resource allocation, timeframes, and budgets. Strong numeracy skills enable project managers to effectively monitor and comprehend project progress.
Knowledge of Relevant Software: You need to be familiar with varioust project management software tools. These enable project managers to assign tasks, track progress, calculate costs and risks, and facilitate communication with team members.
These skills will greatly help you when learning how to become a project manager, with the tools necessary to thrive in this dynamic role.
Many applicants are unknowingly project managers in their current roles.
Almost every job involves project planning, and projects encompass various components such as research, planning, budgeting, coordination, resource management, and more. It is crucial to effectively manage and supervise these aspects to ensure the project's successful progression.
If you have discovered a growing passion for project management and find it more captivating than other job aspects, here's a guide on how to enter the field without qualifications.
Do you feel that your knowledge in project management is extremely lacking?
No matter whether you are a marketer, designer, developer, or in other valued positions in the workplace, you likely will already have developed skills that are commonly found in project managers, whether that be your organisational skills, communication, or even planning stages of a task. For more information regarding this topic, the Project Management Institute's Guide to the Project Management Body of Knowledge (PMBOK)[i] underlines 10 key 'knowledge areas.'
Integration management
Cost management
Quality management
Schedule management
Quality management
Resource management
Stakeholder management
Procurement management
Risk management
Communication management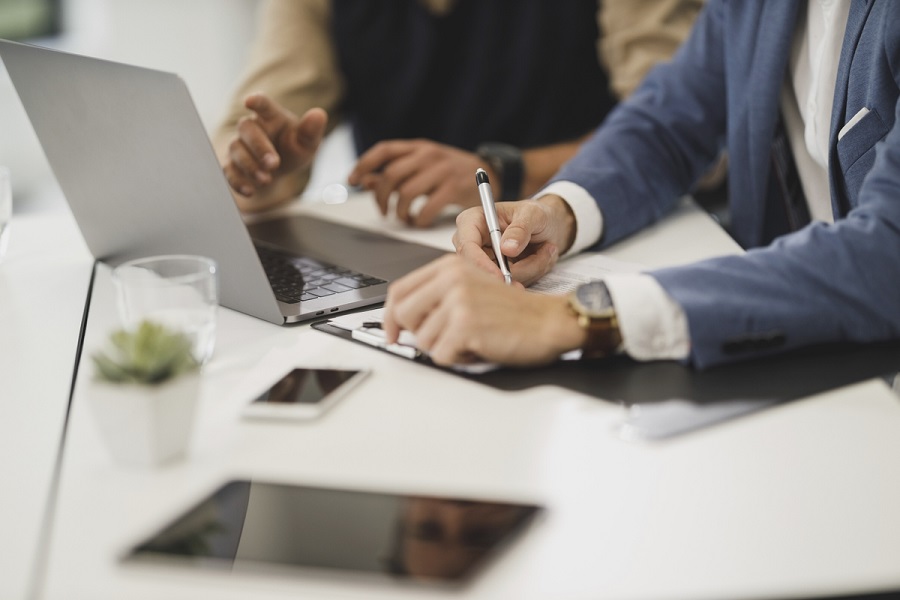 Once you've pinpointed areas for personal growth, it's time to set your plan in motion, just like project managers do daily (a double win!).
The key for how to become a project manager without experience is to actively seek opportunities to gain that experience. Projects surround us, so seize the chance to volunteer whenever possible. Take on additional responsibilities and enhance your organisational, scheduling, and people management skills — all the areas you identified in step one.
To further develop your knowledge about how to become a project manager, you need to do exactly that! There are always opportunities out in the world, not just in the workplace, about how to become a project manager, and much of this originates from practical experience. It is all well and good reading about it, but applying it to yourself in real-life is where the real experience comes in.
Learn by doing.
Learn whilst on the job.
Learn from your mistakes!
Learn from other project managers or mentors.
And most importantly, see if there are mentors available who can assist you on your mission and provide you more tips on how to become a project manager.
However, if you are not ready to commit, you can still take part in our invaluable project management diploma which will also aid your journey. Furthermore, there will likely be conferences and local networking events that you can follow up on, whereupon you can meet people who are very knowledgeable on the industry and can guide you the right way.
Stay up to date with the top project management conferences in 2023[ii].
Did you know that there are project management software tools that are available to help you on your journey on becoming a project manager?!
A pm tool can help with task automation, swift task assignment to teams, and provides a convenient Gantt chart view for project tracking. Additionally, it centralizes project resource management, streamlining the process.
Such project management tools include:
Kissflow project
Trello
Asana
Zoho projects
Wrike
Monday.com
ProofHub
Clarizen
Airtable
Kanban Tool
Zenkit
MeisterTask
You can learn more about these tools and others on the Kissflow [iii]website.
Now that you are more aware of how to get into project management without qualifications, you need to know that there are more general areas of project management that you can get into without too much trouble. There are courses available regarding business diplomas and other areas of project management too.
However, if you are looking for more specific project management job roles, including engineering and IT, subject knowledge in these areas is imperative, and an undergraduate degree may prove more beneficial for you. Whilst a postgraduate (Masters, MA) degree may not be too necessary, if your first degree is irrelevant to your career path, then a postgraduate is recommended for mature students who are looking for a career change.
Further develop your CV by learning how to write a personal development plan.
Expand your horizons as a highly effective project manager through flexible online and part-time options.
While a project management degree sets a solid foundation, professional qualifications and short courses enhance your knowledge and advancement potential.
Pursuing these qualifications before securing a job is not obligatory, as most employers offer on-the-job training for new hires.
Explore courses on diverse project management methodologies, including:
PRINCE2[iv]: A structured approach widely used for comprehensive project management. Foundation courses suit newcomers familiar with project management processes, while practitioner level targets working professionals.
Furthermore, industry certification can be obtained from the Association of Project Managers (APM)[vi] and the Project Management Institute (PMI)[vii]
The Association of Project Managers offers the following qualifications:
APM Project Fundamentals Qualification (PFQ) – this course is introductory for project management terminology. Previous knowledge or experience is not required for this course.
APM Project Management Qualification (PMQ) – this course is more in-depth, and is knowledge-based, meaning that candidates need to demonstrate a thorough understanding of all areas within project management. Previous experience will also be needed in order to complete the PFQ.
APM Project Professional Qualification (PPQ) – this course will cover all core and specific requirements of a project management professional. This should be completed by all those wishing to become part of the APM.
Various other certificates are available for experienced project managers and are contributed by the PMI. Usually, you will be expected to have a degree with three years' experience to at least gain entry onto these programs. These programs include the following:
Project Management Professional (PMP)
Program Management Professional (PgMP)
Portfolio Management Professional (PfMP)
Certified associate in project management (CAPM)
PMI Agile Certified Practitioner (PMI-ACP)
PMI Risk Management Professional (PMI-RMP)
PMI Scheduling Professional (PMI-SP).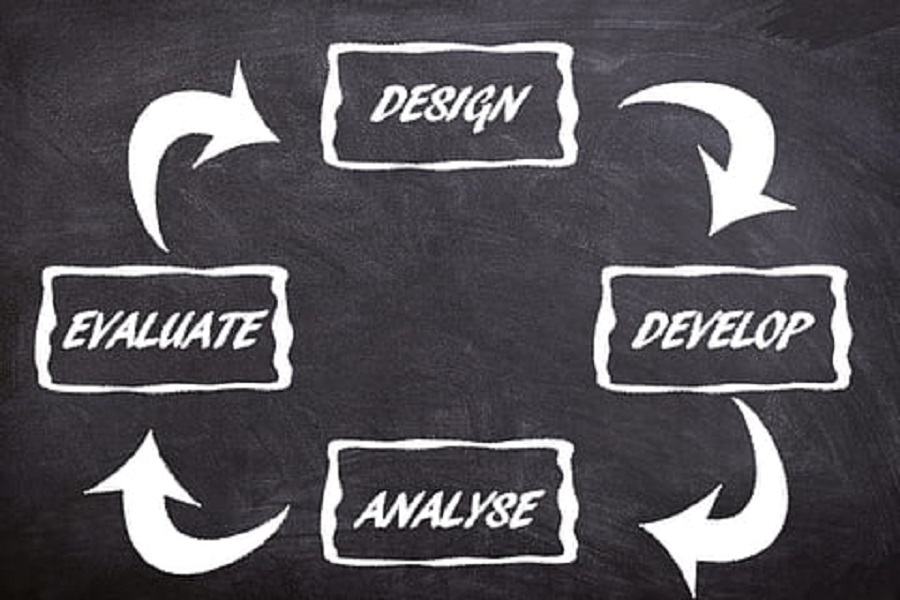 We have previously mentioned that you can obtain skills from doing a project management course, but you can also apply skills that you may have already learned within the workplace. Have a look at the list below to see if these skills apply to you to see whether you have what it takes to become a project manager:
Time management – Efficiently managing your own workload is as important as understanding how others spend their time. Prioritising and delegating tasks successfully, identifying crucial assignments, and confidently declining requests that hinder priority tasks are essential skills.
Organisation – A project manager must possess strong organizational skills to effectively coordinate the work of others. From setting goals, managing meetings, creating estimates and timelines to scheduling and monitoring project progress, the role requires a high level of responsibility.
Communication – Effective communication is a significant aspect of a project manager's role, involving clear articulation of visions, ideas, goals, and project issues to various stakeholders. Strong written skills are necessary for report writing, while adept verbal skills are essential for meetings and presentations. Active listening is also crucial.
Negotiation – Excellent negotiation skills are vital for project managers to find common ground and achieve project goals. Collaborating with teams with diverse interests, negotiating resources, budgets, and schedules require the ability to reach win-win outcomes.
Risk management – Demonstrating control over your project involves identifying and managing risks proactively. Anticipating and resolving potential problems before they arise is crucial for successful project delivery.
Leadership – Effective leadership involves not only managing team activities but also inspiring team members, establishing a project vision, and motivating colleagues to achieve objectives.
Acquiring work experience is instrumental in developing project management knowledge and skills. Valuable experiences involve leading and organising team activities. Seek internships as a junior or assistant project manager in sectors of interest, arrange work shadowing with experienced professionals or volunteer in leadership roles. Additionally, consider becoming a student member of professional bodies like APM and PMI for networking opportunities and access to events.
Engaging in university clubs and societies allows you to gain experience in organizing events, running projects and campaigns, and leading teams.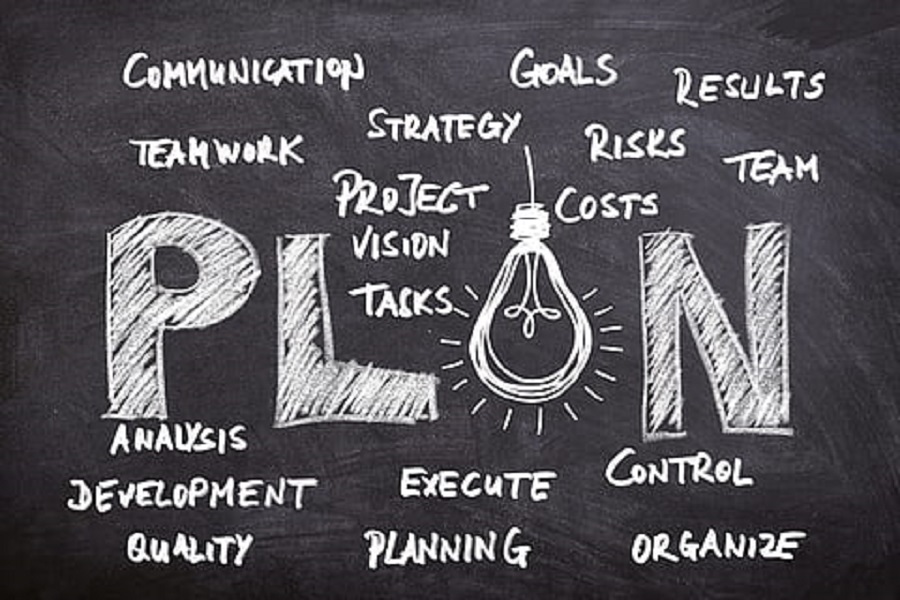 If you are a young, aspiring entrepreneur looking to progress into project management, you will need to apply for an apprenticeship, since this will integrate classroom learning alongside practical learning, usually in a work placement. Doing this will allow you learn as much as possible and start earning from day one!
Programs in project management will usually begin from a Higher Level (Level 4 onwards – this is equivalent to a foundation degree). Level 6 project management degree apprenticeships are also available for those who want to be ahead of the game.
Within these apprenticeships, you can be trained for roles including:
Assistant project manager
Project manager
Project co-ordinator
Project executive
Project support officer
The length of these apprenticeships can last from 2-5 years and will vary depending on the company that you will work for, as well as your level of study.
Opportunities are numerous within various sectors, including business, IT, engineering, healthcare, marketing, and retail. As a new graduate, you will likely begin as a junior or assistant project manager and progress through the career ladder. Professional bodies can assist in locating job vacancies.
To excel in a competency-based job interview, conduct thorough research on the company, familiarize yourself with the job description and person specification, and have a deep understanding of your CV.
During the interview, you may face a panel or a single interviewer. Prepare well in advance by anticipating common interview questions and crafting solid examples that showcase your suitability for the role. Be prepared to answer specific project management interview questions with confidence such as:
How to motivate a team.
What was your most accomplished project?
How to ensure a team stays on task.
Complicated projects that you have completed.
Prepare questions to ask the interviewer.
And many more…
In conclusion, to learn how to become a project manager in the UK involves a combination of gaining experience, acquiring relevant qualifications, and honing essential skills such as time management, communication, and leadership. Through internships, work experience, and involvement in professional bodies, one can build a strong foundation. By preparing thoroughly for job interviews and staying updated on industry trends, aspiring project managers can pave the way for a successful career in various sectors.
What qualifications do I need to become a project manager?
While specific qualifications may vary depending on the organization and industry, a bachelor's degree in project management, business administration, or a related field is beneficial. Additionally, certifications such as PMP (Project Management Professional) or CAPM (Certified Associate in Project Management) can enhance your credentials.
Is a project management certification necessary?
While not always mandatory, obtaining a project management certification demonstrates your commitment to the profession and enhances your chances of securing project management roles. Certifications like PMP, CAPM, PRINCE2, and Agile/Scrum certifications are highly valued by employers.
How can I gain practical experience in project management?
You can gain practical experience in project management by actively participating in projects within your current organization, volunteering for project-related tasks, or seeking internships or entry-level positions that involve project work. This hands-on experience will help you understand project dynamics and build a foundation for your project management career.
What skills are essential for a project manager?
Project managers require a diverse range of skills. Key skills include effective communication, leadership, problem-solving, negotiation, organisation, and time management. Additionally, skills in risk management, budgeting, and stakeholder management are crucial for successful project outcomes.
How can I develop my project management skills?
You can develop your project management skills by taking courses or obtaining certifications specific to project management. Attend workshops, seminars, and webinars to learn from experienced professionals. Engage in self-study through books and online resources, and seek opportunities to practice your skills in real-world scenarios.
What project management methodologies should I be familiar with?
Familiarity with different project management methodologies is beneficial. Some commonly used methodologies include Agile, Waterfall, Scrum, Lean, and PRINCE2. Each methodology has its own principles and processes, and being knowledgeable about multiple methodologies will allow you to adapt to various project environments.
Are there any recommended project management software tools?
Several project management software tools are widely used in the industry. Examples include Microsoft Project, Trello, Asana, Jira, and Basecamp. Familiarize yourself with these tools to effectively plan, execute, and monitor projects, as well as facilitate collaboration and communication among team members.
How can networking help in my project management career?
Networking is crucial for career growth in project management. Join professional associations and attend industry conferences to connect with other project managers and experts. Networking provides opportunities for mentorship, knowledge sharing, and staying updated with industry trends. It can also lead to potential job openings and collaborations.
What are the career prospects for project managers?
Project management offers excellent career prospects, as organizations across industries rely on skilled project managers to execute their initiatives. With experience and proven success, project managers can progress to senior leadership roles, such as program managers or portfolio managers, and even pursue entrepreneurship or consultancy in project management.
How important is continuous learning in project management?
Continuous learning is vital in project management due to the evolving nature of the field. Stay updated with the latest methodologies, best practices, and tools through professional development opportunities, reading industry publications, participating in webinars, and pursuing advanced certifications. Continuous learning ensures your skills remain relevant and enhances your marketability.
---
[i] Henderson, L., (2022). Project Management Knowledge Areas. Nifty PM [online]. Retrieved from: https://niftypm.com/blog/project-management-knowledge-areas-pmbok/ [accessed 20/06/2023]
[ii] Turner, N., (2023) 12 Top Project Management Conferences You Need To Be At In 2023. The Digital Project Manager. [online] Retrieved from: https://thedigitalprojectmanager.com/personal/personal-growth/project-management-conferences/ [accessed 20/06/2023]
[iii] Kissflow. (2023) Best Project Management Tools. [online] Retrieved from: https://kissflow.com/project/best-project-management-tools/ [accessed 20/06/2023]
[iv] PRINCE2 (2023) PRINCE2. [online] Retrieved from: https://www.prince2.com/uk [accessed 20/06/2023]
[v] Adobe Communications Team (2022) Beginner's Guide to Agile Project Management. Business Abode. [online] Retrieved from: https://business.adobe.com/blog/basics/agile [accessed 20/06/2023]
[vi] Association for Project Management. (2023) [online] Retrieved from: https://www.apm.org.uk/ [accessed 20/06/2023]
[vii] Project Management Institute UK (2023) [online] Retrieved from: https://www.pmi.org.uk/ [accessed 20/06/2023]