The change to a new year might be just a click of a second on the clock, yet it could be the inspiration you need to change your career.  It is easy to get stuck in a rut and feel you should make do.  It takes courage to stop, reflect and decide that it is time to seek the fulfilment you need to feel content in life and make a career change.
Doing what you love could begin by taking home learning courses.  Learning helps you gain that all-important insight into a new area and then the accreditation to move the dream forward.  You might not even know what will bring you fulfilment, so taking a series of courses could be the best starting point to making a career change for a better life.
So, if the oncoming new year has spurred you on to make a career change, follow this guide and seek a new journey.
How to decide if you are happy in your job
Understanding if you are comfortable in your career is tougher than you might think.  We all go through peaks and troughs of emotions.  If we changed jobs every time, we felt a little bored or cut in a monotonous routine, we might never build a career.  So, before you follow the itch to make the career change, it is essential to assess if you are happy or not in your role.
First, ask yourself if you still have a passion for your work.  If you wake up more mornings than not excited by the possibilities and the contributions, you are about to make – then you are happy in your job.  If you wake up with a constant feeling of dread, it might be time to seek new employment.
It could be the people you work with that make you happy in your job.  If you love having fun with your colleagues, and there is a sense of comradeship, then don't underestimate the power of this. Yet, it is equally important to move on from your job if you dislike your team or your boss.  You are likely not in control of the group of people you work with, and the only way to mend broken relationships is to walk away. It might be the culture or the ethics of the organisation that creates the incompatibility between you and your colleagues.  If this is the case, you are the person in the wrong place.
Another reason to love your job is if you find it easy to maintain your physical and mental wellbeing while working, then you are in a rare position and should cherish your job.  However, if you find you are always stressed, and this is leading to ill-health, then you need to consider changing your career.  If you try to stick it out, you could find that your work performance suffers, and you might lose the job before you get to make a proactive change.
Why do you want a career change?
When you start applying for new positions, HR managers are going to be interested in your choice to move organisations.  They will ask: "Why do you want to change jobs?" It is a good idea to have a sound response to this question that does not call into doubt your commitment, resilience and ability to work in a team.  Consequently, shaping a positive answer to this question will say a lot about the sort of person the organisation will be hiring.
To answer this question, you need to realise that they want to know that you are leaving for the right reasons.  The right reasons in this context include better opportunities, more challenge and the growth of your career.
You need to make it look like this move is entirely intentional.  The HR manager will feel inspired by an answer that demonstrates a longer-term strategic view of where your career is going.  Therefore, you need to focus on the reasons you have targeted the role and this organisation and how you see it developing your future career.  You may have heard positive reviews about the company culture, for instance.
You could suggest that you have chosen to make this move to get experience in a different type of workplace – you may have started in a large organisation, and now you are keen to understand what it takes to move a start-up forward.
You might suggest that you want to get involved in guiding other people's careers now, as you have such a lot of experience in the field. Consequently, you want to work somewhere with a reputation for hiring straight from college or university.
If there is no apparent reason why the move would forward your career, then you need to shape it positively even in this scenario.  You could be changing location, you could be seeking to be home more for your family, you may be looking to work out in a rural setting rather than an inner-city location, you may want to reduce your commute time… whatever you say, keep it positive and do not make negative comments about your previous employment.
Common reasons people want to make a career change
Maybe you are unsure why you want to move careers.  You might have itchy feet and a desire for something different.  You are not alone. There are few jobs for life anymore, and people are likely to have multiple careers throughout their working life.  If you know there is something that needs to change, but you can't define what it is, try using these common reasons for changing career to help pinpoint your feelings.
More money, please
A common reason to want to change careers is to earn more money.  You may have hit the ceiling in your current role and to lead a comfortable life you need a bigger salary.  It is not greedy to want more money.  As we grow older, we gain more responsibilities – from a mortgage to children, to dependent parents.  Consequently, keeping an eye on the bottom-line is an essential part of living a contented life.
I deserve appreciation
We are all youngsters at heart.  Our inner child needs recognition – and no one seems to be giving you a certificate in assembly anymore.  So, if you are putting in all the hours and demonstrating all the skills of others and more – but no one is even saying thank you – it is no wonder you want to move on.  Don't think you are wrong to crave this.  We all need feedback from people around us to help steer the right path.  If your employer is not offering this, then moving on could be the correct answer.
I feel too stressed
If you work for 40 years in a stressful job that makes you unhappy, and you retire for 10 years or so before you die, this doesn't feel like a life well-lived.  If this is the judgement you have made, you deserve a pat of the back.  We live one life. So, demanding something better for yourself is a fair request.  If you act on this, then you are living courageously to find your best experience.
I need more flexibility
Some jobs are a grind.  You need to get up at a set time, go to work until another set time and then get home to sleep.  Then, you get up the next day and do the same.  The dream would be to choose when you work and where.  You want the option of choosing not to work one day – and just going to the beach instead.
Alternatively, you could be about to start a family, and you need the opportunity to share your time between work and home your way.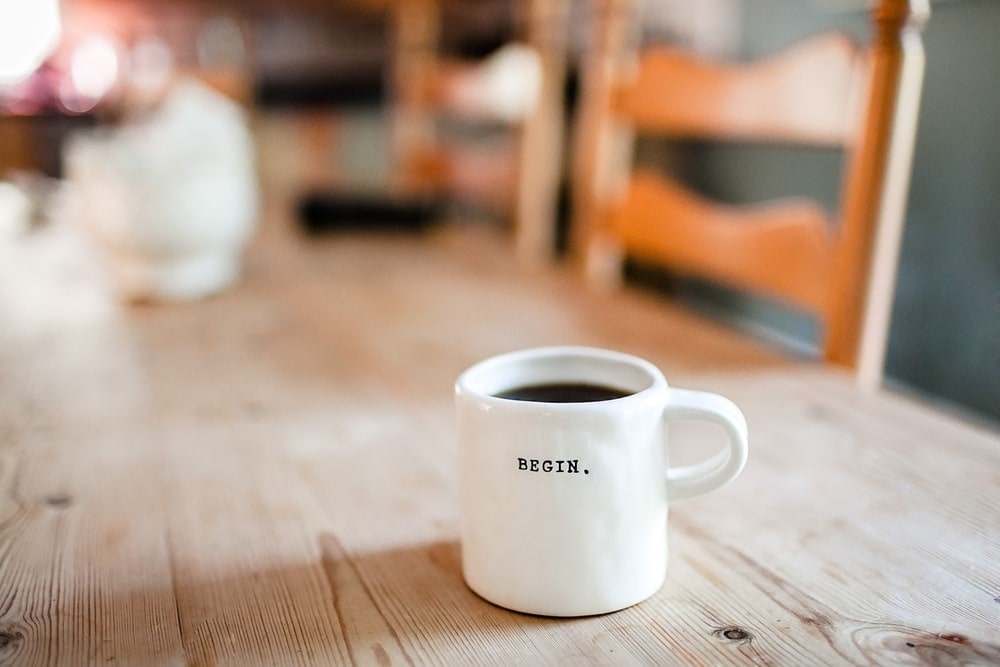 Follow these steps for a successful career change
Step 1: determine how happy you are
Before you make a move, be sure it is what you really want.  Remember, we all go through times of boredom or being bogged down.  If we change our jobs and careers too much, our CV begins to look like a patchwork quilt.  Employers love commitment and loyalty – make sure you are not inadvertently painting a picture of someone who is never satisfied.
Also, you don't want to make a move only to find out you miss your last job.
Step 2: assess your skill set, your interests and your values
If you know you want to change and you know you are unhappy at work, then it is time to self-reflect.  What would you like to do next? What fires you up and helps you forget time? What issues, concerns, problems drive you to want to find a solution?
When you come up with your answers, match what you want to do with your skillset.  Do you have what it takes to make the change?
Step 3: reassess and update your CV
If the answer is yes, you have all you need to make the change, then update your CV, and you are ready to go.  If your answer is no, don't give up on the dream.  You may need to make a strategic plan to add those essentials to your CV that will make you employable in your desired role.  You might need to take courses to add to your qualifications.  You could choose to volunteer in an organisation to gain experience that will help you in your application.  It might require you to research, network and make connections – so you find yourself in the company of people who could make the change of career a reality.
Step 4: brainstorm careers you think would interest you
This update of your CV is easy if you know where you want to work.  It might be that your assessment of your CV leads you to conclude that you have all you need for a career you recently researched.
If this isn't you – and you have no idea where you want to work next – then you need to get a blank piece of paper.  Put the words "New career" in the centre.  Now, list careers around the edge in a brainstorm and see how it feels when you write it down.  You might even want to answer "why this would be a good move" on your brainstorm too.
Step 5: learn about these careers
You are likely starting to feel inspired.  Several opportunities really excite you on your brainstorm.  However, you need to be sure that your imagination is matched by reality.  So, you should spend some time researching the careers.  You can do this with a search on the internet.  Alternatively, you can speak to people who already do the job.  No matter how dreamy a role sounds, there will be both positives and negatives of this role.
Use the research to help you narrow down your options and to shape your plan for how you can make the change.  You should learn what qualifications you will need and what experience they like to see on your CV.  With your plan, you can start to shape the perfect application by undertaking as much self-development as possible. You will likely do this while you are working at your old job – if only for a while.
Step 6: Apply for roles
You have done all the hard grind, but now you need to do the scary bit.  You need to commit to making the change by applying for new roles.  Before you start to apply, consider what you are going to say to your current employer.  You will need a reference from them at some point, therefore showing them the respect of keeping them informed is a good idea.
When all this is settled, there are lots of places you can visit to begin your application.
Using LinkedIn
Lots of companies use LinkedIn to fuel their recruitment of talent.  Acquiring the best talent is a challenge for most organisations.  It can be costly to hire someone – and there is no guarantee that you will find the right candidate at the end of the process.  Therefore, LinkedIn becomes a great alternative to a regular job advert because your CV is online on your profile page.  You will have crafted a professional image of yourself, communicated your values and sought testimonials – all of this makes you a desirable candidate.
Therefore, looking to maintain your profile and make your application through LinkedIn can be a highly successful option.
Using Job Sites
There are job sites out there, such as TotalJobs and Monster, where companies advertise positions.  Such sites can be a useful beginning point for your research, as well as the place you end up applying.  There are clear descriptions of roles.  You can also post your CV on many of these sites, and the employer can find you.  Like a matchmaking site, these recruitment portals like to match the candidate to the position to keep everyone happy.
Using Recruiters
You can also choose to build a relationship with a professional recruiter.  Sometimes these recruiters are known as "head-hunters". Primarily, they are hired by companies to find the best people for positions.  The organisation will outsource this HR responsibility, so they do not have to deal with the hassle and the risk of an unsuccessful application process.
You can sign yourself up with a recruiter.  If you do, you could be the person they think about when asked to fill a position.
Applying directly to companies through HR departments
It could be that you know exactly what companies you want to apply to for your next role.  You have been scouring the website and spotted a vacancy.  If this is you, then you are going to be applying for the position directly with that company.  Make sure you follow all the instructions in the onsite rubric, making sure you fulfil all the needs of the application.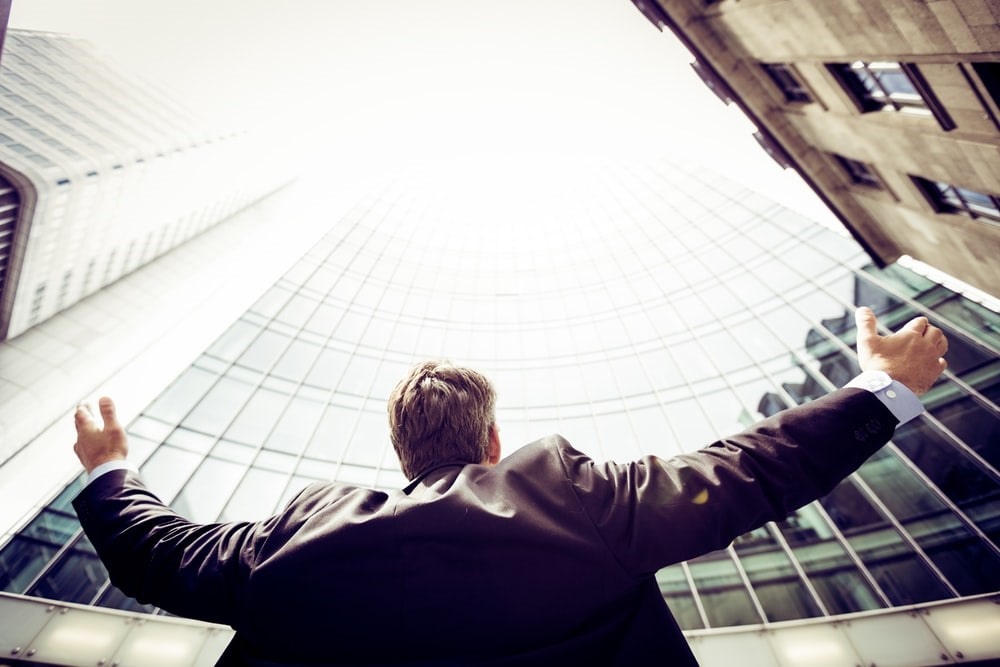 Step 7: Prepare for your interview
Well done.  You have researched, prepared and applied for your perfect position – and they have offered you an interview.  You are one step away from your shiny, new career.  It is no time to relax and wing it.  Make sure you are fully prepared to show why you are perfect for the role.
First, research the company some more and carefully study the job description.  Make sure you know enough about the organisation and the role to appear fully informed to the interviewer.
Then, make a list of reasons why you are perfect for the role.  Bullet point your qualifications, experience and qualities that make you the stand-out candidate.
Look for lists of common interview questions and prepare answers to the questions.  Ask a friend to sit and listen to your answers and comment on your voice and your body language.  You will say more nonverbally than you will in your answers.
Finally, use the research you have done to come up with lots of thoughtful questions you could ask.  You need to appear intelligent and curious, so having questions ready is essential.
Making A Career Change
The process of seeking a new career is an exciting time.  It might feel daunting – but you should view it as an adventure.  You are doing something proactive to find the fulfilment and success you desire.  Prepare to commit to a long-term strategy, and you can shape a path to your perfect career.