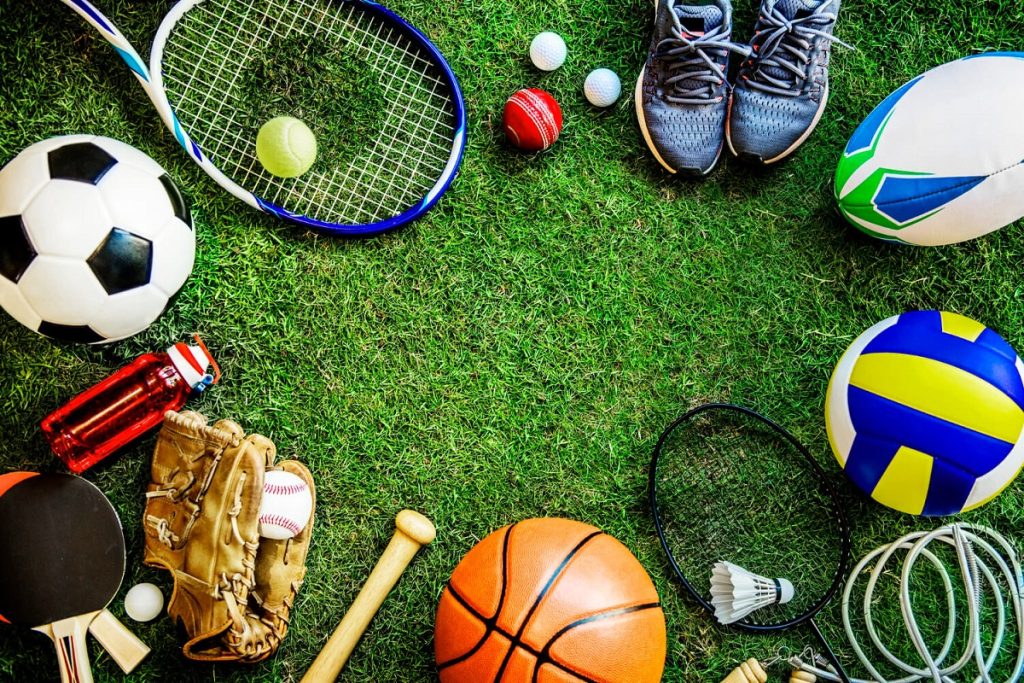 In the world of sports, there are numerous career aspects for you to consider, including sports science or becoming a sports coach. Whether you're interested in doing a sports science degree at university, curious about sports science degree entry requirements, or wondering about job opportunities, we have all the answers. In this article, you will learn about how to get into sports science, as well as how to become a sports agent. From sports science courses to steps on how to become a sports agent, we can find the right path for you to propel your way into the sports industry.
What is sports science?
Sports science is a field that mainly focuses on athletic performance. It blends together scientific disciplines, mainly focusing on physiology, psychology, biomechanics.
At its core, sports science focuses on the relationship between physical activity and the human body, both at the microscopic cellular level and the overarching holistic perspective. Sports, as a whole, can be a very competitive industry, but many that are interested in the concept choose to do sports science as a potential career.
However, sports science isn't just confined to the sports industry. New research has developed how the body responds to exercise and stimuli, as well as how athletes train and condition themselves before, during, and after training. This evolution has catapulted sports science courses into the limelight, making them a sought-after choice for many aspiring students. This is why we offer a range of online sports courses to cater for various sporting concepts and careers that you may be interested in.
What can you use a sports science degree for?
By achieving a sports science degree, this will open the door for you to different career avenues. The curriculum, rich in physiology, nutrition, psychology, and biomechanics, not only paves the way for roles in the sports sector but also branches out into health-related professions, too. For sports science graduates, you could proceed to be a:
Dietitian
Nutritionist
Exercise Physiologist
Performance Analyst
Physiotherapist
Clinical Scientist
Cardiac Scientist
Sports Psychologist
Sports Coach
Personal Trainer
What might you find on a sports science degree course?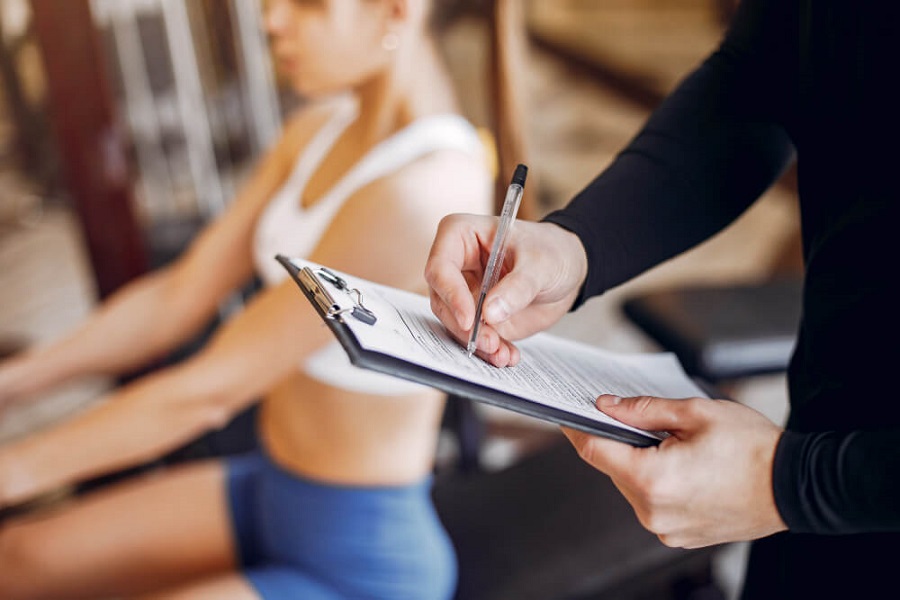 During your time on a sports science course, you can develop a profound understanding of areas like psychophysiology, anatomy, biokinetics, muscle mechanics, and immunology.
Typically, undergraduate sports science courses span three to four years. Several universities also offer postgraduate courses for the subject, too. These courses usually last one to two years.
Sports science courses balance together theoretical and practical activities, and each year will see you partake in lectures, seminars, as well as independent research.
What should I study to get a sports science degree?
To pursue a sports science degree, you should have a fundamental understanding of science as a whole, at least achieving a sustainable grade at GCSE level. If you have knowledgeable insights in regards to biology, chemistry, physics, as well as physical education, this can set you up to better understand how sports science works.
Additionally, having a thorough understanding of sports science can propel your way into the health and fitness industry, and therefore, learn how to become a personal trainer.
What is a sports agent?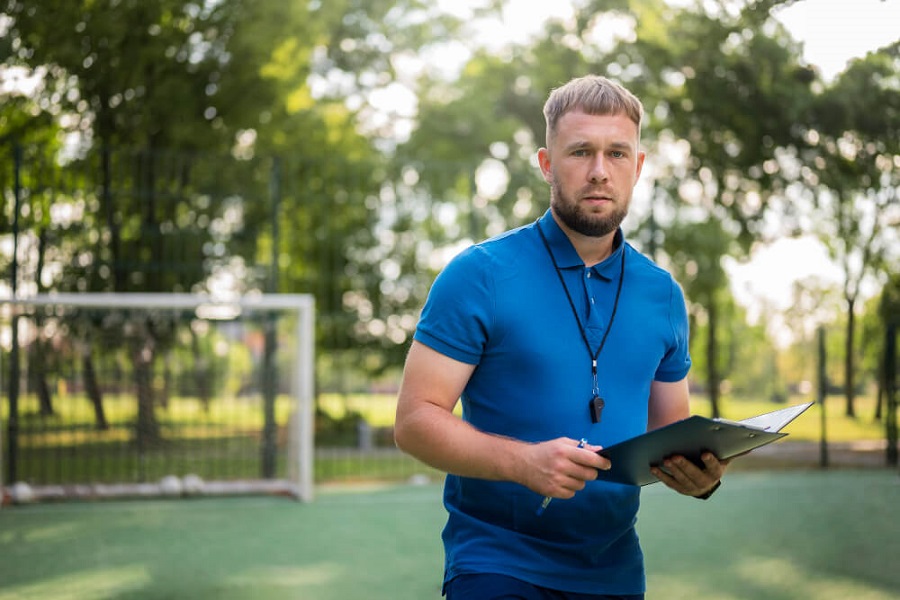 Alongside sports science, becoming a sports agent could be considered a profession that may interest you, especially with your knowledge of how athletes perform. If you are interested on how to become a sports agent, follow our advice below.
Sports agents have the responsibility of connecting athletes around the world for greater opportunities. They focus on contracts, negotiations, endorsements, and public relations, ensuring their clients get the best deals. Having profound communication and confidence skills are integral on how to become a sports agent.
Other responsibilities of a sports agent include:
Scouting emerging talents across various sports, age brackets, and skill levels.
Collaborating with professional sports entities to align salary expectations and career aspirations.
Spearheading contract negotiations, ensuring compliance with legal norms.
Representing athletes during contract discussions and disputes.
Identifying novel opportunities in sync with athletes' career objectives.
Orchestrating public relations campaigns and media interactions.
Engaging with media outlets, offering insights about specific athletes.
In essence, a sports agent is integral for the success of athletes, ensuring they shine both on and off camera.
How to Become a Sports Agent
Becoming a sports agent can be both exhilarating and challenging. If you're keen on becoming a sports agent, follow these steps to set yourself on the right path:
Acquire Relevant Qualifications
To excel as a sports agent, a strong educational foundation is imperative. While many opt for sports degrees like sports journalism, sports management, or sports science, others lean towards law or business management.
Embrace Internships and Work Placements
Internships can also provide valuable insights that will offer you valuable experience about being a sports agent, to see whether it is right for you. These opportunities, whether paid or unpaid, connect you with professionals, providing mentorship and a firsthand look at the life of a sports agent. This will also look great on your CV!
Develop your CV
Specialising in a particular sport, be it football or tennis, can be beneficial. Tailor your CV to reflect your passion and expertise in that sport. Highlight your skills, qualifications, and experiences that align with the demands of being a sports agent. Learn how to write the perfect CV now.
Explore Opportunities in Sports Management
Starting your sport agent career usually means joining a sports management company or agency. These places handle athletes and often have beginner jobs available. In these roles, you'll work with athletes, learn about contracts, and make important connections.
Pursue Industry-Specific Certifications
Depending on your sport of interest, obtaining certifications can bolster your credibility. These accreditations, such as those from the Professional Football Scouts Association (PFSA) or the Union of European Football Associations (UEFA), can enhance your marketability, allowing you to represent athletes across various leagues or age groups. To help narrow down which sport industry you want to get involved with, here is the complete list of sports around the world.
Deepen Your Contract Law Acumen
To truly know how to become a sports agent, you need to know how to handle contract negotiations. Understanding contract law will ensure that the agreements that you produce are lucrative and legally sound. If you're associated with an agency, they often have dedicated legal teams to navigate the complexities of contract law.
Responsibilities of a Sports Agent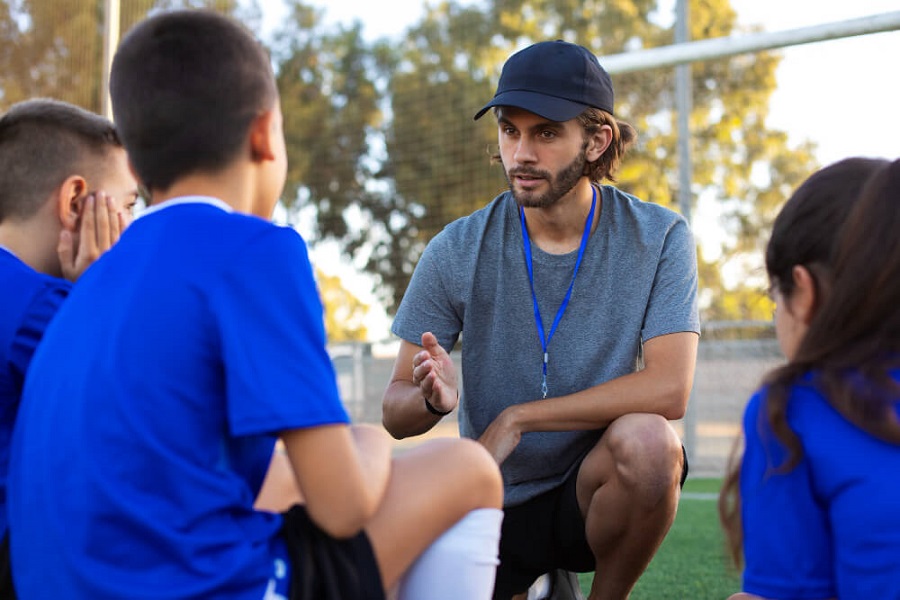 There are many integral responsibilities that you must undertake as a sports agent in order to succeed for both yourself and your clients, including:
Negotiations
Sports agents need to negotiate contracts with sporting organisations, clients, and sponsors. You would therefore need to understand the athlete's value, the financial landscape of sports, and the nuances of contract law. You will also research sponsors, set negotiation goals, and ensure contracts align with the athlete's aspirations.
Networking
Building relationships within the sports and advertising sectors is crucial. As a sports agent, you will liaise with other agents, managers, and coaches, ensuring they're well-informed and can swiftly identify opportunities for their clients.
Sports Knowledge
An in-depth understanding of the sport is essential. Your valuable expertise will aid other agents in marketing their clients effectively and comprehending the intricacies of the sports market.
Client Communication
You will bridge the gap between athletes and the business side of sports, and help to increase productivity.
Data Analysis
In today's data-driven world, sports agents utilise analytics to evaluate their client's performance, evaluate market trends, and pinpoint opportunities. This analysis aids in determining an athlete's market value and how this will benefit them.
By adeptly juggling these responsibilities, you can successfully launch your career as a sports agent whilst also having an instrumental role in shaping an athlete's career.
Jump Into A Sporting Career
As a whole, there are plenty of opportunities for you to consider in the world of sports science, including how to become a sports agent too. By developing your understanding in subjects like physiology and biomechanics, as well as communication and analytical skills, you can become a sports agent, a dietician, personal trainer, and more!
FAQs
How many UCAS points do I need to study sports science?
The number of UCAS points required to study sports science varies depending on the university and the specific course. Typically, universities in the UK might ask for anywhere between 80 to 144 UCAS points for a sports science degree. 
What GCSE do you need for sports science?
For most sports science courses at the undergraduate level, universities typically require a minimum of 5 GCSEs at grade C/4 or above, including English, Mathematics, and often Science. Some institutions might have specific GCSE grade requirements or may prefer students to have studied Physical Education at GCSE level. 
How much does a sports agent make in the UK?
The salary of a sports agent in the UK can vary widely based on experience, the amount of clients they represent, and their negotiation skills. On average, an entry-level sports agent might earn somewhere between £20,000 to £30,000 per year. Experienced agents representing top-tier athletes can earn significantly more, with some making six or even seven figures annually, especially if they negotiate high-profile contracts and endorsements. 
Who is the highest paid sports agent?
Scott Boras is often considered one of the highest-paid sports agents in the world. He primarily represents baseball players and has negotiated some of the most lucrative contracts in Major League Baseball (MLB). 
How do football agents get paid?
Football agents typically earn money through commissions from the contracts they negotiate for their clients. This can include player contracts with clubs, endorsement deals, and other commercial opportunities. The commission rate can vary, but it's often between 5% to 10% of the contract's value. 
Sources
Encyclopaedia of Sports. [n.d.] Complete List of Sports from Around the World. [online] Available at: https://www.topendsports.com/sport/list/index.htm [accessed 27/09/23]
The Professional Football Scouts Association. (n.d.) Homepage. [online] Available at: https://thepfsa.co.uk/ [accessed 27/09/23]
Union of European Football Associations. (n.d.) Homepage. [online] Available at: https://www.uefa.com/ [accessed 27/09/23]