Copywriting is an age-old concept that is still growing well in the 21st century. With the continuous increase of content AI, nothing will beat the imprint of unique human copywriting in content writing. In this article, you will find all the information you need to know on how to become a copywriter and available courses you can access online today.
We will also explore the following:
---
What is copywriting?
Simply put, copywriting refers to the activity or occupation of writing for advertisments or other public material. However, in 2023, it is more complex than that, and there are multiple areas of copywriting that you can get a career in.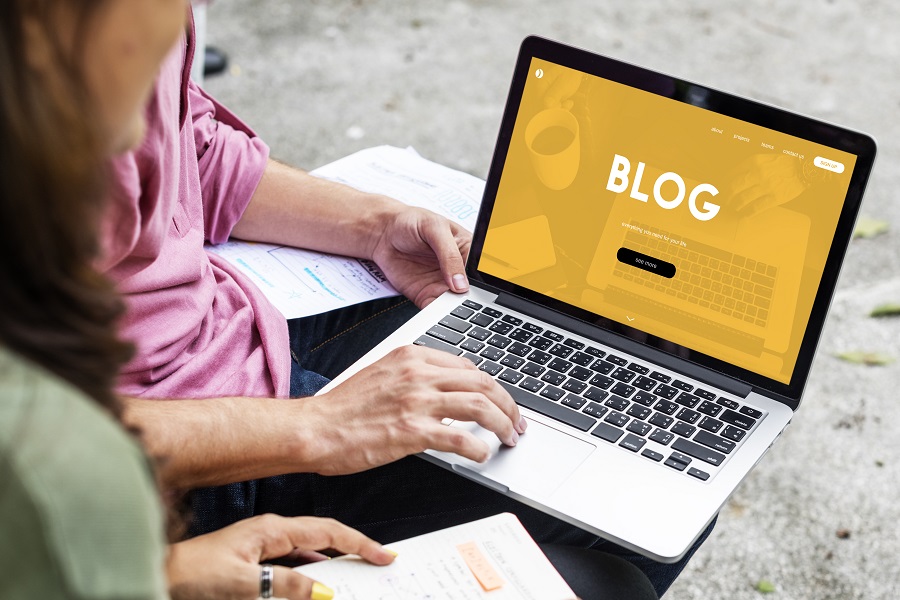 What is a copywriter?
A copywriter is someone within the copywriting profession who is responsible for writing, copy, and distributing the works that they write, for marketing and promotional materials. Their main purpose is to be persuasive, engaging, creating, and compelling in their writing. Copywriters can write content for the following:
Product descriptions
Website blogs
Taglines
Slogans
Email marketing campaigns
Social media posts
Advertisements
And much more…
Although you can also become a freelancing copywriter (basically a form of being an independent copywriter), most traditional copywriters will work with art directors, designers, and marketers to create content that fit's a particular brand's goals, messages, and values.
Becoming a freelance copywriter
Because freelance copywriting involves improving your own individual skills, you first need to master how to be good at what you do. Most freelance copywriters will begin by doing online courses or workshops in order to learn more about marketing, advertising, and other forms of writing for media.
Upon completing these courses, you will begin building your portfolio (a list of evidence about your work) which you will provide to potential employers, or people that approach you to adopt your freelancing services. Most freelance copywriters will know about networking as well, since this is key for seeking out potential job opportunities, as most of them come from word-of-mouth or referrals.
Freelance copywriters can use sites like Upwork, Freelancer, and Fiverr to seek out work, and some companies will put up opportunities to do some freelance work for them using these websites.
Finally, you need to establish a strong presence online, such as creating a professional website or having several social media profiles, so that you will easily be recognised by clients of your work, and therefore they will be more likely to choose you for your quality of work. Consistency and persistence will build up your success within the freelance copywriting industry.
How much do freelance copywriters get paid?
The rates of payment for freelance copywriters in the UK widely varies, since clients will charge a various amount for their tasks to be completed. Other factors that are included are experience, location, and industry. One source claims that in 2021, "Our 2021 survey of 561 copywriters found an average day rate of £387," but (ask James for help here)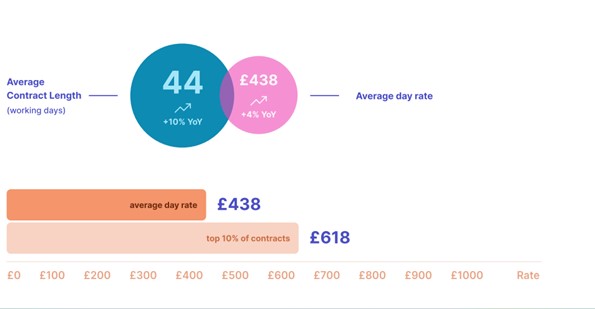 ---
Types of copywriting
There are many fields of copywriting that you can get involved in. No matter whether you are looking to begin as a startup, or are looking to master all nine areas of copywriting, then follow the information below:
Agency copywriters: This refers to working for an agency with several copywriters already employed, and will have you working with several clients, and you will be expected to work full-time. Creativity and able to handle challenging work will be required to promote brand identity.
Freelance copywriters: Freelancing offers the most freedom among these job roles regarding subject matter, project and time constraints, meaning that it is flexible and you can commit to as many jobs as you want.
Corporate copywriters: This is a more stable role, and will only be required to write work for the corporation that you work for. However, whilst the subject matter is more consistent, the creativity is minimal.
Website copywriting: This skill is essential for those looking to establish your own website. On average, users will spend 5 seconds reading a website copy before navigating the next page, which is not much time to catch their attention or communicate with them. Therefore, you need to focus on defining your objective, and communicate specifically with what you want from your audience.
SEO copywriting: SEO copywriting involves writing content to be keyword-optimized so that the content will rank well in search engines and earn organic traffic. This is a crucial skill to learn for all digital businesses.
Product copywriting: This area of copywriting focuses on providing effective descriptions for product pages, product announcements, and product descriptions. For this, you need to put yourself in the mind of the reader, and consider their desires, problems, and how the product that you are selling will suit their needs.
B2B/B2C copywriting: Known as Business to Business, B2B focuses on businesses selling products and services to each other, and therefore you will be writing to people that represent a business. You still will be required to be engaging, persuasive, and encouraging here too. Business to Customer (B2C) works similarly, but instead you will write for products for people that want or need them. Here, you need to focus on the action of prompting and promoting discreetly (CTA – Call to Action) .
Ad copywriting: This is a practical form of copywriting, and will have you writing for advertisements, billboards, taglines, social media posts, video scripts for ads, Facebook ads, and other forms of advertisements. In the digital world, this will also focus on writing ads for newsletters, podcasts, and more. You need to ensure you focus on capturing your audience's attention, communicating, and conveying value quickly and effectively.
Social media & Creative copywriting: Social media copywriting is harder to define, since you will be writing for content to be published on various social media websites, including Facebook, LinkedIn, TikTok, and YouTube. Simple techniques such as using plugins and emojis will help your audience to recognise with your brand more. With creative copywriting, because ads are constantly being pushed on mobile devices to promote a brand, you need to focus on standing out from the rest, and therefore be as creative as possible.
What does a copywriter do?
Sometimes known as a "creative content provider", a copywriter is essentially an individual who can create content (this may consist of messages, articles, newsletters, etc.) for either a business or organisation with the intent to promote or sell a potential product to, or for, a brand or service.
The most common examples of a copywriter's work coming into play are when you go into a company and read anything they have published. This is the work of a copywriter. It does not mean that copywriter and "copyright" are the same thing. Copyright refers to legal premises of the intellectual property. In contrast, a copywriter creates messaging and content for a business.
Copywriters can also be responsible for the following:
Maintaining the distribution of content within the company or website.
Contacting clients regarding the workload and seeing what changes can be made to the content.
Following popular trends online to see what is content worthy and worth writing about.
To research competitors, so that their online content can, in turn, rank better alongside what their competitors are doing to achieve this.
Editing and proofreading content so that it is the best it can be before publishing.
Generating ideas and researching for content strategies, such as content that is trending and is ranking well online.
Writing content for: Emails, direct mail pieces, media campaigns, press releases, billboards, etc.
In a general sense, copywriters will spend a significant amount of time writing and rewriting the work they have made, and it takes up most of the workload, but the hard work does pay off for those who are more interested in this line of work, to see something they have made be published and rank well online.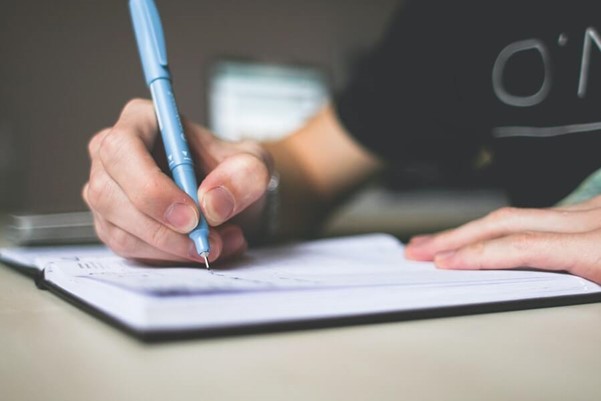 Average salary of a copywriter
As mentioned previously, the average salary for a copywriter can vary greatly, depending on the company that they may work for, as well as the amount of hours worked per week.
According to the National Careers Service, a beginner copywriter can earn up to £20,000 a year, whereas experienced copywriters can earn up to £80,000 on an annual income. This is calculated when they work the typical hours of working week, from 37-39 hours.
Step by Step Guide: How to Become a Copywriter
Becoming a copywriter is not a role you will nail straightaway; like any skilled job, it will take time and effort to find your unique style of writing, which could take weeks, months, and even years. After all, copywriting is a vast field of work, and there are multiple areas of copywriting that you could go into. These could include:
Headline copywriting
Value proposition copywriting
Landing page copywriting
Email copywriting
Ad copywriting
Video script copywriting
If you can learn to find experience in any of these areas, you are already off to a good start. Try not to focus on just one, however, because the more skills in copywriting you have, the greater the chance you will be noticed by an employer who believes your unique set of copywriting skills will benefit their company.
However, if you need more of a direct approach on how to become a copywriter, you can try the following steps.
Have a good knowledge of English language:

If your English language is not up to scratch, we have plenty of English courses to help with that.

Find out different ways on how to get into the role:

If you already have the skills to be a copywriter, you can find job opportunities on Indeed, Fiverr, or Reed, to name a few. Alternatively, if you are new to the game, you should begin by learning about the basics of copywriting, and the different forms that might apply to you most.

Establish your niche:

What is great about copywriting is that because there are that many different forms that you can take, you can choose the one that suits you best. If you prefer working on your own, you can learn to create your own website and begin setting yourself up as a freelancer.

Create a portfolio:

Upon creating your own website, you can begin your portfolio as well, a collection of your latest work for which you can show off to potential clients and employers. This is known as a Minimum Viable Portfolio (MVP), and if you are unsure on how to create one, you can find out more here.

Learn the basics from copywriting books

No matter what occupation you decide to do within the creative writing industry, the important part is to read, read, read. Reading more will increase your learning, and there are plenty of copywriting books out there for you to increase your knowledge on this incredibly vast topic. There are many lists of the top 10 best copywriting books, as well as websites in which you can purchase them from, such as Amazon.

No time limit:

There is no time limit on how long it will take you to learn on how to become a copywriter. It will take a lot of time to develop your portfolio and expand your knowledge within this field. However, over time, as you gradually become more experienced, you will be well on your way towards becoming an experienced copywriter, and clients will be eager to promote you to help with their business.
What skills do you need to become a copywriter?
To become a skilled copywriter, you will need some knowledge and experience of the following areas:
Writing skills
Inquisitive nature
Detail-oriented
Communication skills
Creativity
List what skills you need prior to the job
Awareness, knowledge, and experience in SEO
Writing, reading, editing, proofreading, research skills
Awareness of online content and marketing strategies
Degree in English, marketing, business management, other areas.
Copywriters need a good eye for detail and must be willing to undertake numerous writing styles in their work, whether it be descriptive, persuasive, analytical, or more.
Remember: you will be researching and writing on concepts you may know little to nothing about. You should be adaptable to change and eager to learn new things. You can also familiarise yourself with the constant change and updates in SEO so that your content is kept up to date and will rank better online.
Knowing your audience and whom you are writing for will help. Work towards writing shorter paragraphs, including bullet points and rich media (images, videos, etc.), and linking to other relevant websites to help them to rank better as well as your own.
Need to know facts about copywriting
Copywriting is a very competitive industry, and therefore you need to know certain facts about what will gain or lose you traffic when distributing articles to write online. The graph below displays valuable statistics about user traffic, such as how likely they will be to read content within the five 5 seconds, will people read beyond your headline, and how personalised CTAs are more effective towards keeping the reader engaged.
---
Day to Day tasks Day to Day Tasks
The tasks that you will do in your day-to-day will vary from company to company, as well as your experience level, and the projects that you have been assigned. However, your common tasks will include the following:
Writing
This is the fundamental task of any copywriter, and will be your primary responsibility for producing compelling, persuasive, and informative content written to promote the brand and it's products.
Research
When writing effectively, you will need to conduct research on your subject that you are writing about, to ensure that the information that your provide is accurate. As well as this, you will conduct research for your competitors' marketing strategies, customer data, and relevant industry trends.
Editing and proofreading
To make sure that the work that you provide is the best that it can possibly be, you will be required to review and edit your work accordingly, and check for errors (grammatical errors, sentence structure, copyright-free images, etc.), accuracy, and style.
Collaboration
When working for a company, copywriters will often work with other members of the team to collaborate their work, from graphic designers, to social media managers and content strategists. You may be involved in brainstorming sessions, provide input on designs, and communicate through several communication channels.
Time management
With numerous tasks to do throughout each month, it is important to stay consistent with your time management, and make sure that you reach deadlines and priorities. As well as managing your time, you will need to ensure that you still produce high-quality work.
How to obtain clients
As a copywriter, there are many ways in which you can obtain clients, using different push and pull methods. One such way is by building yourself a strong presence on social media platforms, in which this will help to push your work to audiences, engage with potential clients, and promote your services to those that are interested.
Another way in which you can obtain clients is by encouraging clients that you have previously worked with, to refer you to their friends and family and promote your service. Using referrals will help to build a steady stream of clients.
A third way in which you can obtain clients is by doing cold calling and emailing methods. When working for particular research companies, they will need you to push forward personalised emails, messages, and calls to potential clients. Doing this will allow you to show off your skills in order to benefit their business and show why you are the right fit for the job.
Get plenty of experience
One of the best ways you can start getting experience as a copywriter is to start creating your own content. There are various ways you can do this, such as creating an online blog or finding a particular area of interest you can create a profile for on Instagram and TikTok.
Even if you do not get many views or traffic on your social media sites, it will help you to stand out amongst potential future employers.
Surprisingly, SEO is integral in social media apps, not just online articles, so if you can learn how to implement SEO techniques into your social media feed, it will gradually increase your insights. You will learn how you use keywords, internal links, and other relevant features you deem fit for your content.
Getting experience in re-reading / proofreading your work will come into play too.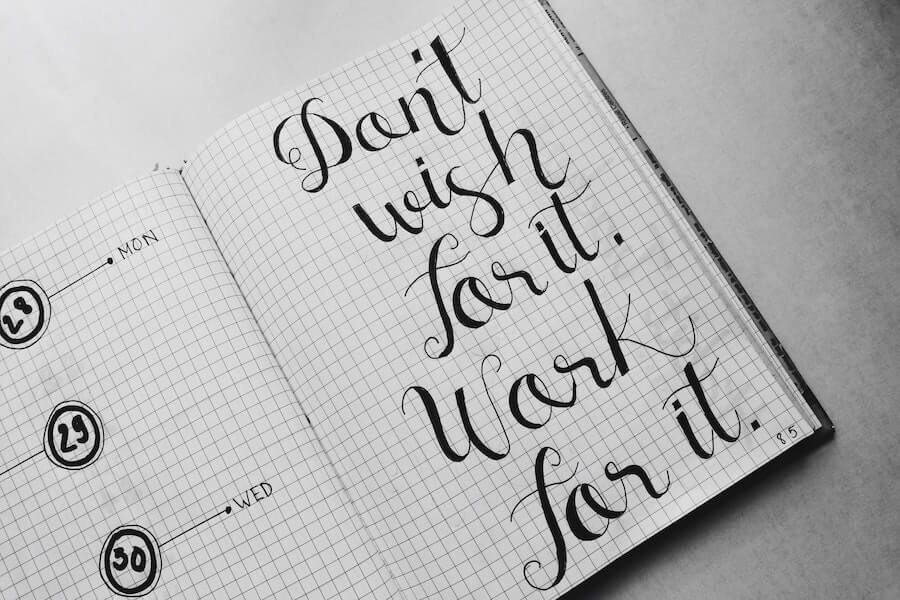 Copywriting courses available
Copywriting is essential for developing your online and offline presence. You do not have to pay to improve your copywriting skills, as this does not always pay off, much in the same way as self-publishing.
Employers will be particularly looking for people who already have experience in copywriting. Hiring a copywriter is not cheap. Having to pay for them to get experience (such as in an apprenticeship) will be expensive for the company too.
Involving yourself in a copywriting course will allow you to work either for an agency or as a freelancer. After all, copywriting skills are easily transferable for multiple areas of work, not just for an office job, because employers are always looking for creativity in their brand to help them stand out from the crowd. Paying for content AI, which in its current state, is not entirely reliable for making human-worthy content). There are plenty of great courses to chose from such as, an NCFE copywriting course.
Gain Experience
Gaining experience as a copywriter is easier said than done. The most straightforward way you can do this is by doing something vocational in your free time, such as running your own blog or something creative. Doing this will show employers how productive you are in your free time. Even doing more reading will vastly improve your copywriting skills.
Copywriting is a skilled job, and doing a copywriting course online will help improve this as your field of work.
Tips on copywriting
Be thorough and have attention to detail: Companies are always looking for copywriters who have a keen eye for detail, and proof reading your work will be essential so that it can be the best it can possibly be.
Good at brainstorming: Coming up with new ideas and ways of doings will put you ahead of everyone else as it shows good initiative and willingness to learn.
Knowledge of media production and communication skills: Social media is constantly evolving and copywriting is more or less a totally media dependant role. Having knowledge and experience of how media systems work (not just social media, but other internet skills too) could take you from zero to a paid copywriter. In its current duration, there are many copywriter roles within the digital marketing industry, and having a thorough understanding of how digital marketing works will be helpful for your employers as well.
Co-ordination, collaboration and teamwork: Copywriters are rarely independant, and are often working as part of a team. No matter whether the job you apply for is a small or large working environment, you will have to be comfortable with working with a team. This will be particularly helpful when having online team meetings, peer reviewing work, and even brainstorming ideas together.
Once you have mastered these steps, then congratulations, you are well on your journey towards becoming a successful copywriter!
Word limits and short paragraphs
Concise and direct paragraphs
Subheadings
Facts
Fonts with purpose
Using everyday language
Learning about the market and branding
As a copywriter, you will need to be able to keep, attract and convert new customers to your clients or your services using convincing language, ideal image placement and persuasiveness. Copywriters need to understand how advertising works, as well as securing new and loyal clients. You should learn how to implement the following in your work:
Create marketing strategies
Learn how to add product placement
Find your target audience
Selling your brand identity as well as your unique identity
Once you have taught yourself how to handle these features, you will on your way on learning how to become a copywriter.
Current opportunities: Copywriting Degrees and Diplomas
Whilst you are learning how to become a copywriter, a simple way for you to learn more about the industry is finding courses and degrees to help you learn about this career path.
It is rare to find a course that specifies only in copywriting. However, alternative courses can open you up for career opportunities in copywriting, such as with an English degree. Fortunately, we do offer the opportunity to do a copywriting level 4 diploma. Alternatively, you can search on UCAS for methods in which you can apply to universities for similar relevant courses. There are also apprenticeships available on how to become a copywriter, and this method will be effective for providing practical experience as well as theory too.
Career path and progression
How will you progress in this role?
What other opportunities are available?
include youtube embed video
The important thing to ask yourself now is, how will you progress your chosen career in copywriting. Unfortunately, there is no straight answer to this, since all nine fields of copywriting will offer and open different doors for you in the future.
We recommend that if you are interested in how to become a copywriter, then start early. Do not hesitate to start producing your own content, even if it is by creating TikTok or YouTube videos, or establishing your own website, because these options show your willingness to adapt and learn with the times.
Are you a new student or recent graduate? Why not try the D&AD New Blood Competition which runs annually, and is great for those that are interested in having a creative role within the advertising and copywriting industry.
Copywrite your future now
To become a copywriter, you will need to have strong writing skills to be considered for the role. Having relevant work experience or education in this field of work will also be a significant factor in your employment. Companies are always looking for creativity in their work, so you need to ask yourself, what can you offer them in order to be considered?
With AI generated content becoming increasingly popular, it is easy for companies to use these methods to bulk-write their content. However, this lacks the human factor, and you need to ensure your writing skills can beat that of any robot.
FAQs
–        Is online copywriting the same as general writing?
No. Online copywriting is a specified form of copywriting that mainly involves writing content for digital media including websites, social media, and email marketing.
–        What types of writing do I need to know?
Depending on your personal or professional goals, the traditional forms of copywriting includes SEO copywriting, ad copywriting, corporate copywriting, agency copywriting, product copywriting, B2B/B2C copywriting, and creative copywriting.
–        Which type of copywriting is the best?
There is no easy way to define which type of copywriting is the "best," as it depends on the context, audience, and purpose of the content. Freelance copywriting has the most freedom, but this depends on how well you can provide a good and unique service to potential clients.
Sources
Indeed Career Guide. (n.d.). How to Become a Copywriter. [Accessed 31/03/23] Retrieved from: https://www.indeed.com/career-advice/career-development/how-to-become-copywriter
YunoJuno. (2023). The 2023 YunoJuno Freelancer Rates Report. [Accessed 31/03/23] Retrieved from: https://25789152.fs1.hubspotusercontent-eu1.net/hubfs/25789152/Gated%20Content%20Assets/The%202023%20YunoJuno%20Freelancer%20Rates%20Report.pdf?__hstc=77078602.0ffc297367d009d0a9863db5034c4f6a.1680252898606.1680252898606.1680252898606.1&__hssc=77078602.1.1680252898606&__hsfp=1401206420
UX Beginner. (n.d.). The Minimum Viable UX Portfolio. [Accessed 31/03/23] Retrieved from: https://www.uxbeginner.com/minimum-viable-ux-portfolio/
ActiveCampaign. (n.d.). 10 Best Copywriting Books for 2023. Retrieved from: https://www.activecampaign.com/blog/best-copywriting-books
Amazon.co.uk. (n.d.). Copywriting Books. [Accessed 31/03/23] Retrieved from: https://www.amazon.co.uk/copywriting-books/s?k=copywriting+books
Codeless. (2021). General Copywriting Statistics [Blog post]. [Accessed 27/03/23] Retrieved from: https://codeless.co/copywriting-statistics/#general-copywriting-statistics
NCC Home Learning. (n.d.). Improve your English Skills. NCC Home Learning. [Accessed 24/03/23] Retrieved from: https://www.ncchomelearning.co.uk/skill-improvement/english/
NCC Home Learning. (n.d.). NCFE Qualifications. NCC Home Learning. [Accessed 24/03/23] Retrieved from: https://www.ncchomelearning.co.uk/qualifications/ncfe/
UCAS. (n.d.). Applying to University. UCAS. [Accessed 24/03/23] Retrieved from: https://www.ucas.com/undergraduate/applying-to-university
NCC Home Learning. (n.d.). Level 4 Diploma in Copywriting. NCC Home Learning. [Accessed 24/03/23] Retrieved from: https://www.ncchomelearning.co.uk/copywriting-level-4-diploma.html
National Careers Service. (n.d.). Advertising Copywriter. [Accessed 24/03/23] Retrieved from: https://nationalcareers.service.gov.uk/job-profiles/advertising-copywriter
College of Media and Publishing. (n.d.). Copywriting Course. [Accessed 31/03/23] Retrieved from: https://collegeofmediaandpublishing.co.uk/product/copywriting-course/?gclid=Cj0KCQjwiZqhBhCJARIsACHHEH8cGx3S3ORVoLqs3QtH33uBGoUZ9F9BL7KzxdOynLh1bnwQgYOFfOQaAl5fEALw_wcB
D&AD. (n.d.). D&AD New Blood Awards. [Accessed 31/03/23] Retrieved from: https://www.dandad.org/en/d-ad-new-blood-awards/