Online Law & Legal courses or paper based
Our courses in the law & legal category are some of the most interesting and rewarding of the courses we provide. They cover areas such as criminal psychology, eEmployment law, and government and politics.
Have you have ever wanted to know what pushes people to commit crimes or you are intrigued to see just how criminals are caught in the first place? Our criminal psychology and forensic science courses provide you with all the knowledge you need.
There are many career paths one can embark on in the legislative area. You can work with the law enforcement agency as a crime scene investigator or you could embark on a career in politics and become an MP to influence future legislation.
For our full list of law & legal courses, please see below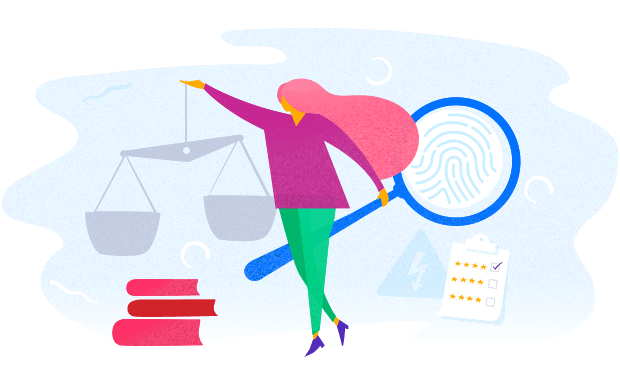 Highly rated by happy students

"Glad I chose NCC!"
I am currently studying two courses with NCC, the experience on both has been excellent. The material is engaging and well written. The tutor support has been really good with clear and thoughtful feedback helping me to meet the required standard. Very impressed so far.

"Would definitely recommend NCC"
Just completed my course and have another three to go. The experience has been great, support is always available when needed. I would definitely recommend NCC. Has been stress free!

"Tutor was very helpful in all aspects..."
Currently working through Supporting Teaching and Learning in Schools Award Level 3 RQF. I have found my tutor very helpful in all aspects of contact made and professional too. I would recommend NCC!