Geography A Level
The Geography A-Level is an important subject of study as it gives the learner a larger understanding of the world and the way people interact with their physical environment and globally with each other.

Learn more
Level 3 / Edexcel A Level / OSC28
Special offer
Online study
Paper study
Online study
Pay in full
Pay monthly
Pay in full
over 12 months and £ deposit
over 12 months and £ deposit
Course support
24 months expert tutor support
24 hour access
Unlimited Submissions
Accreditation
Fully accredited course
Course introduction
Do you need an A Level within 12 months to get into University?
We offer a range of A Levels where we guarantee to prioritise the marking of your coursework so you are fully ready to take your exams in June of each year
WE DO NOT CHARGE EXTRA FOR THIS SERVICE.
An Advanced Level in Geography is a perfect qualification for those wishing to acquire knowledge and understanding of the subject to enable them to study at a higher level at university. It also provides a progression route for further training whilst in employment.
This specification is designed to:
Build naturally on GCSE knowledge, with minimal repetition of content develop fieldwork skills
Increase choice of topics, e.g. between fieldwork investigation or issue evaluation papers
Stimulate the study of geographical issues and impacts develop a specialist interest within geography
Provide a seamless progress to higher education and employment
This course allows learners to earn UCAS points depending on the grade gained:
A* – 56
A – 48
B – 40
C – 32
D – 24
E – 16
Recommended Reading
We recommend the following text books to help you with your studies, however, they are not essential for completion of the course:
C Dunn, AS/A-Level Geography Student Guide 1: Tectonic Processes and Hazards; Landscape systems, processes and change (Phillip Allan 2016)
C Dunn, AS/A-Level Geography Student Guide 2: Globalisation; Shaping Places (Phillip Allan 2016)
V Pointon et al. Edexcel GCE Geography as Level Student Book and eBook (Edexcel Geography A Level 2016) (Edexcel 2016)
B Digby, Geography for Edexcel A Level Year 1 and AS Student Book (OUP 2016)
Please note: There is a fieldwork element to this A-level. You will need to complete this over 4 consecutive days at our centres in either Lincoln or Skegness.

Specification code: Edexcel 9GE0

Required knowledge
Basic English reading and writing skills. It is recommended that students should have acquired the skills and knowledge associated with a GCSE course or equivalent.
Assessment
Paper 1: 9GE0/01
Type: Written examination
Duration: 2 hours and 15 minutes
Weighing: 30% of A-Level
Total Marks: 105
Assessed: Areas of study 1 and 3
Assessment format: A mixture of short answers, open response and resource linked questions. You will also have to complete a 12 and 20 mark extended writing question
Paper 2: 9GE0/02
Type: Written examination
Duration: 2 hours and 15 minutes
Weighing: 30% of A-Level
Total Marks: 105
Assessed: Areas of study 2 and 4
Assessment format: A mixture of short answers, open response and resource linked questions. You will also have to complete a 12 and 20 mark extended writing question
Paper 3: 9GE0/03
Type: Written examination
Duration: 2 hours and 15 minutes
Weighing: 20% of A-Level
Total Marks: 70
Assessed: Content from all areas of study
Assessment format: A mixture of short answers, open response and resource linked questions. You will also have to complete an 8, 18 and 24 mark extended writing question
Coursework: 9GE0/04
Type: Coursework/Fieldwork
Weighing: 20% of A-Level
Total Marks: 70
Assessed: Define a question of issue for investigation relating to the content in the course using your own research from fieldwork
Assessment format: A written investigation report of 3000 – 4000 words which is internally assessed and externally moderated. You must complete a minimum of four days of fieldwork, which will be taken under supervision.
Please note: Students are fully responsible for the arrangement and funding of any examinations required.
Next Examination Period: May/June 2022
Awarding organisation
This course is designed to meet the specification of the Pearson Edexcel A Level in Geography. Edexcel is part of Pearson, the world's leading learning company which has an educational heritage rooted in names like Longman, Heinemann and Prentice Hall. The course is provided by our partner OSC.
Edexcel is the UK's largest awarding organisation, offering academic and vocational qualifications and testing to schools, colleges, employers and other places of learning in the UK and internationally.
Course modules
AREA OF STUDY 1: DYNAMIC LANDSCAPES
TOPIC 1: TECTONIC PROCESSES AND HAZARDS:
Volcanoes
Earthquakes
Tsunami
The Earths internal structure
Plate tectonic theory
Continental drift
Paleomagnetism
Plate Boundaries
MEDCs and LEDCs
Tectonic Mega-disasters
Prediction and forecasting
Hazard management
TOPIC 2: GLACIATED LANDSCAPES AND CHANGE:
Climate change
Volcanic Eruptions
The Cryosphere
Ice masses
Periglacial Processes
Periglacial Landforms
Tundra
Glacial mass balance
Glacier Movement
Rate of movement
Glacial erosion
Glacial transportation
Glacial Deposition
Formation of lowland depositional features
Fluvioglacial landforms
Proglacial features
Biodiversity
Water Cycle
Carbon cycle
Human activity
AREA OF STUDY 2: DYNAMIC PLACES
TOPIC 3: GLOBALISATION:
The influence of technology
International political and economic organisations
Special economic zones
Benefits of SEZs
KOF Index
Transnational corporations (TNCs)
The global shift
Push and pull factors
International migration
A global culture
Cultural erosion
Gross domestic product
Social measures of development
Effects of globalisation
Retention of cultural values
Fair trade
Ethical consumption schemes
Recycling
TOPIC 4: REGENERATING PLACES:
Economies
Places change
Reasons for change
Measuring change
National & regional influences
Global and International influences
The negative multiplier effect
Media sources
Representations of place
Infrastructure investment
North-South divide
Planning policies
Government policy
Local interest groups
Rebranding
Regeneration strategies
The living environment
AREA OF STUDY 3: PHYSICAL SYSTEMS AND SUSTAINABILITY
TOPIC 5: THE WATER CYCLE AND WATER INSECURITY:
Hydrological cycle
Water stores
Types of precipitation
A Tropical Rainforest: The Amazon
Water budget
River regimes
Storm Hydrograph
Urbanisation
Drought
The ecological impact
Flooding
The water cycle and climate change
Rising demand and diminishing supply
Physical and economic scarcity
Water conflicts and the future
Techno-fix
Sustainable schemes
TOPIC 6: THE CARBON CYCLE AND ENERGY SECURITY:
The biogeochemical carbon cycle
Human Effects
Carbon Budgets
Carbon sequestration in oceans
Thermohaline circulation
Terrestrial sequestration
The greenhouse effect
The Greenhouse Effect and Climate Change
The concentration of carbon
Photosynthesis
Energy consumption
Fossil fuels
Biofuels
AREA OF STUDY 4: HUMAN SYSTEMS AND GEOPOLITICS
TOPIC 7: SUPERPOWERS:
Economic power
Military power
Political power
Cultural power
Natural resources
Demographics
Hard Power vs Soft Power
Types of polarity
Geopolitical polarity and stability
Emerging nations
Strengths and weaknesses
The role of TNCs
Global action
International alliances
Arctic oil and gas
Intellectual property
Political spheres of influence
Conflicts in the Middle East
Importance of China and India
Economic problems
TOPIC 8: HEALTH, HUMAN RIGHTS AND INTERVENTION:
Human development
Happy planet index
Sharia Law
Bolivia under Evo Morales
Goals of development
The importance of education
UNESCO
Health & life expectancy
The importance of IGOs
Millennium Development Goals
Human Rights
Learner support
The course materials and support will be provided by our partner OSC
- You will get full tutor support via email
- Postal assignments cannot be accepted without prior permission from the tutor
- You must have access to email in order to contact your tutor.
- Our A Levels come with tutor support for 24 months
If you choose to study online you will have access to a tutor via our student portal who will mark your work and guide you through the course to help you be ready for your examinations
Our A Levels come with tutor support for 24 months.
FAQs
What is distance learning?
Distance learning is the most flexible and convenient approach to studying. There is no need for you to attend college and, therefore, you can study anytime, any place, anywhere that fits in with your lifestyle. Distance learning programmes are ideal for people who may have a full-time job, or other commitments, that won't allow them time off to study.
What do I need to do to get started on a course?
You'll need to be able to commit the required time to your studies. We recommend that you choose a course you think will interest you, and help you to achieve your ambitions. If you would like some advice, or further information, please call our helpline free on 0333 3445 690.
To purchase a course, simply click on the 'Buy now' button against your chosen course and follow the on screen instructions. Alternatively if you would prefer to purchase the course over the phone, call 0333 3445 690 and speak to one of our expert course advisors.
How does the distance learning/home study method work?
The course operates through a study pack and access to your own personal tutor. Once you have chosen your course we will send you your study pack, which you will be required to work through before completing the course.
Depending on the course you have chosen, you will either be required to complete assignments and submit these for marking as the course progresses and/or be required to sit an end exam. The end exam could be in the form of multiple choice questions, or be an invigilated exam at a registered test centre.
Your completed assignments will need to be sent to your tutor for marking/assessment, you will then receive written feedback and guidance. It may be possible to submit your assignments by email, however you will need to check this with your tutor. Please be aware that your assignments will be maintained by NCCHL for moderation and audit purposes.
These requirements will always be listed on the course description page, so please refer to this for details of what is required for each individual course.
How long should it take to complete a course?
Depending on the course you have chosen, and the amount of time you can commit, it could take from 6 weeks to 12 months to complete your course.
The duration of the course is largely down to you though. The beauty of home learning is that it allows you complete flexibility to fit your studies around your lifestyle and other commitments. You can dedicate as much, or as little, time as you want to your studies - no one will be chasing you for your work or asking why you haven't submitted an assignment.
We do strongly recommend, though, that before you purchase a course you assess your ability to commit the necessary time to completing the course in a timeframe that will not leave you losing your motivation.
How quickly will I receive my course material?
We guarantee that you will receive your course materials within 5 days of purchase, but for many courses we would anticipate that you will have to wait no more than 48 hours.
The course materials are always sent to you via a tracked courier service, to ensure that you receive your study pack within our stated period.
The cost is largely dependent on the type of the course. The longer the course is the higher the cost will be, due to the size of the study pack and the nature of the qualification.
All prices are clearly stated on the course description page and will always be displayed prior to you committing to purchase a course.
Please note that there may be additional fees required should your course have an external assessment, such as A Levels, ICB qualifications etc. To clarify, please speak to a course advisor.
What support will I receive?
You will be allocated your own personal tutor who can be contacted via e-mail, telephone, fax or post for help and advice on any aspect of the course.
Many courses require that you submit work to your tutor during the period of study and your tutor will assess your work and pass comments back to you. Your tutor is available to you as much as you need them.
Please be aware that officially the tutor support provided with the course is for a period of 12 months, although if you need longer let us know and we'll endeavour to extend that.
Will I have to sit an examination?
All of our courses are accredited, so you need to show that you have acquired the knowledge to pass the course – this may involve sitting an examination, but it depends on the course you have chosen.
Some courses require you to be continually assessed throughout the course, while others may require an end of course exam or assignment (which may be completed at home) to be submitted to your tutor.
Certain types of qualifications, A-levels and GCSEs for example, do require you to sit an invigilated exams at a registered test centre. You will need to organise and pay for the examinations yourself, however full details of what you need to do will be available from the centre who are delivering the qualification.
If in doubt, please email 'support@nccresources.co.uk', NCC can then discuss or put you in touch directly with the course provider.
Can I study from outside the UK?
Yes, there are no geographical limits to where you can study.
You just need to be aware that all tutors are based in the UK and work may need to be submitted to them via post, although in most cases e-mail can be used.
Where the course requires that you sit an invigilated exam at a test centre, there are many exam centres outside of the UK. However, we would advise that you check with us before purchasing one of these courses if you want to study from abroad.
Will I receive a qualification when I complete the course?
All of our courses are accredited and you will receive a certificate upon successful completion of the course.
For more information about this please see the section of the website that details how awarding bodies work and what the different types of qualifications are.
Can I take more than one course at a time?
Yes, you can take as many courses as your time allows. But we would recommend that you clearly evaluate how much time you can commit to your courses of study.
The good news is though that if your circumstances change you can always take a break and come back to your studies.
Additionally, discounts are available if you buy more than one course at the same time.
How long will it take for my work to be marked by my tutor?
Your work will be marked and feedback returned to you within 12 working days after submission. This is because our tutors are required to provide detailed, considered feedback to our learners that may take a while to formulate. We find that by working this way, our learners actually complete their course in less time, as they rarely need to submit an assignment more than twice.
Whilst it is possible to submit multiple assignments at the same time, we advise that our learners submit only one at a time. We want our learners to develop as they progress through their course, and find this is best achieved when a student embarks on a new module having taken into account tutor feedback from the previous submission.
Do I need any additional books or equipment to do my course?
No, we provide everything you need to pass your course.
Once you have chosen your course, you can either purchase the course online which will enrol you, or you can call our helpline on 0333 3445 690 who will sign you up for the course and arrange to have all your learning materials sent to you.
What if I've chosen the wrong course?
If, after receiving the course, you decide it isn't the right course for you, you can simply return the goods within 14 days and we will send your money back in full for the majority of courses (excluding postage and packaging) or you can choose another course that you feel would suit your needs and ambitions better.
What is the difference between the online and paper versions of courses?
Our online courses are completed through our online learning system after receiving login and access instructions. You will not receive any course materials through the post. The paper based version is posted out in a binder to your home or place of work and requires completion of a portfolio of work that is submitted to your tutor for marking.
Where can I find your Equality and Diversity Policy?
All NCC policies and procedures can be provided on request from NCC directly by emailing enquiries@ncchomelearning.co.uk or calling 0333 3445 690.
More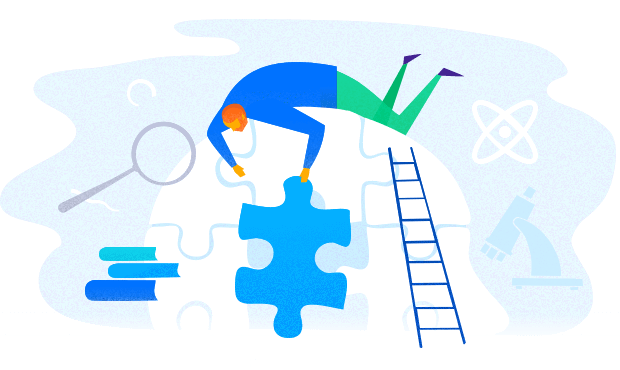 Ask us a question
If you'd like some more info about this course, just pop in your details, and one of the team will be in touch with you shortly.
Buy and study with confidence
Over 20 years' experience in adult education
Unlimited assignment submissions during the course
Industry recognised and accredited courses
Interest-free payment plans for up to a year