The marketing industry is an extremely popular choice for many people who want to work in the business world. If you're interested in working in marketing but are unsure whether you're the right fit, you're in luck.
There is an extremely wide range of jobs available to suit many different types of interests and skill sets within the world of marketing. Every single business and brand out there requires a marketing team, so there's always vacancies and movement within the job market. It is a good industry to get experience in as you can gain a lot of skills that are transferable. Whatever brand you love, or category of business you'd like to work for, there's something for pretty much everyone.
7 Top Marketing Types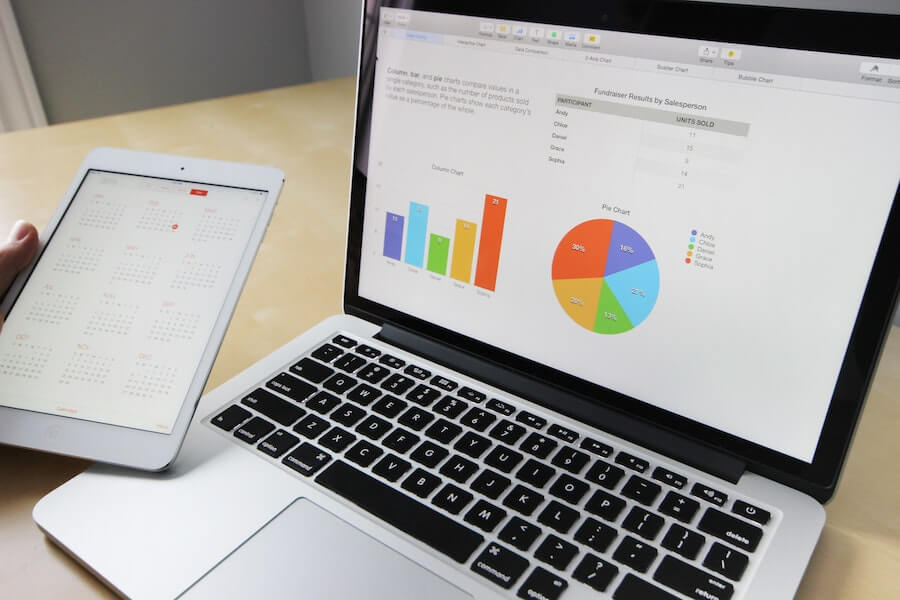 Before we explore the riches of working in marketing and finding the right position for you, it's important that you understand what marketing is. However, there are several different types of marketing, from the online world of digital marketing to the physical role of offline marketing. Here are seven of the most common marketing types, and everything you need to know about each of them.
1. Digital Marketing
We live in a digital world, so it makes sense that digital marketing[i] utilises all things digital to communicate. We are constantly connected to the internet via smartphones, computers, tablets, and Smart TVs. This connection has made it very easy for businesses to tap into a limitless source through social media platforms, email, and instant messaging services. We even get advertisements through paid subscription services like Netflix, Spotify, etc. Even the games we play online are opportunities to sneak in a short video advertisement.
It's not enough to send a message across via digital technology; you still need to do the groundwork to ensure the marketing strategy you implement will be appealing to your target audience.
There are many types of digital marketing you can employ, such as;
Search Engine Optimization (SEO)
Content Marketing
Email Marketing
Social Media Marketing
Pay-Per-Click Marketing
A good digital marketing strategy should combine these marketing methods to achieve maximum exposure for your business.
2. Social Media Marketing
Social media has taken the world by storm, and you would be hard-pressed to find a person with an internet connection that does not have one or more social media accounts. It would be incredibly foolish for any business not to take advantage of this phenomenon. Social media platforms have made it easier for a business to advertise with the possibility of reaching millions of potential customers. While we are scrolling through our social media feeds, we often come across advertisements for dozens of different products and services. These advertisements will randomly pop up in your feed depending on your internet and search engine activity. Thanks to the algorithms that correlate this information, social media marketing can be very highly targeted to each person.
Social media marketing can help your business in several ways. These include;
Increasing brand awareness
Increasing traffic to your website
Creating conversions
Creating a positive association with your brand identity
Improve communication while targeting your demographic audience
3. Green Marketing
The trend to living green started in the late 1980s, and it is still going strong, with many people doing their part to minimize their impact on the environment. You have probably heard buzzwords like environmentally or eco-friendly, sustainability and ethical production methods.
Green marketing is a strategy that targets explicitly environmentally conscious consumers who are actively trying to reduce their carbon footprint by voting with their feet and avoiding businesses that do not appear to care about their environmental impact. These consumers are likely to choose products grown or manufactured using sustainable raw materials, minimising carbon and fuel emissions during transport and production, and not harming the natural environment around their business premises.
In short, to succeed in this sphere of marketing, you need to be able to advertise that your products implement eco-friendly practices from the very start of the manufacturing process right through to getting it to the consumer.
4. Offline Marketing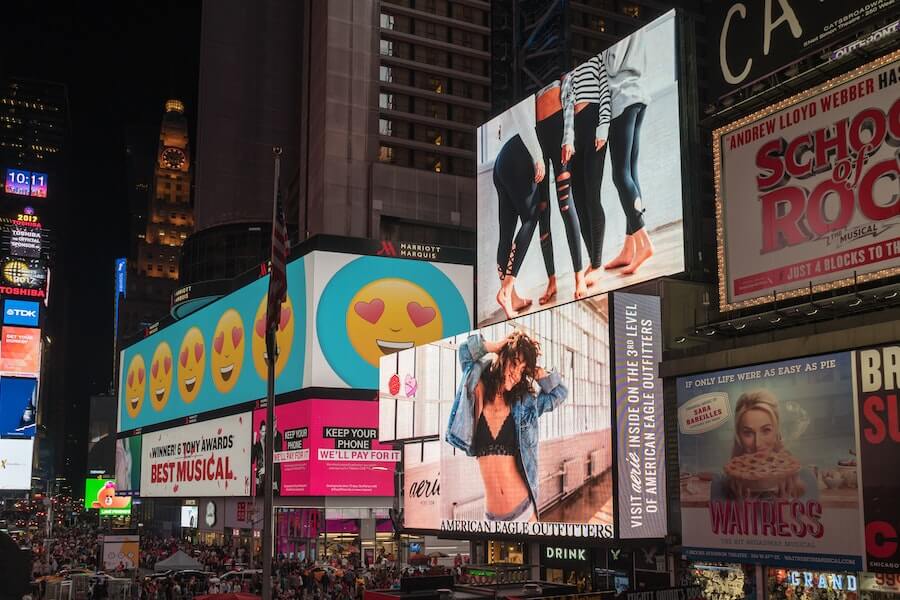 Our obsession with digital technology has made it easier for businesses to reach more people, but this should not discourage you from using some of the more traditional offline marketing strategies. Offline marketing is every bit as valuable as online marketing. Think of all the billboards you pass as you are commuting to work. You may not pay close attention to them, but they do catch your attention, even if it is subliminally.
The primary forms of offline marketing are:
Billboards – roadside and on buildings
Printed Materials – catalogues, pamphlets, etc
Direct Mail & Cold Calls
Trade Shows & Exhibitions
Networking & Meetings
Promotional Events
5. Affiliate Marketing
You have probably heard the term "affiliate marketing" spoken in different circles but did you know that you have most likely made contact with an affiliate marketer without realising it? Many high-volume companies offer a commission for any sales generated through the platform of an individual or business. The individual or business is the affiliate, and they are, in essence, a sales agent for the larger company.
The most common types of affiliate marketing consist of a content creation site that provides links to the larger company's site. The content can include product reviews, blogs, and vlogs connected to a product or service from the company. When people visit your website, they might click on a link in your content that will direct them to the company, and if the visitor purchases from this link, the company will reward the affiliate with a commission. The more sales you can generate from our platform, the more commission you can make.
6. Network Marketing
You may think network marketing is a relatively new concept, but it has been around for quite a long time. This type of marketing is also known as MLM – multi-level marketing and pyramid marketing. It is a business model that involves person-to-person sales. Think Avon, Juice Plus, and The Body Shop at Home.
In a typical network marketing setting, you sign up to become an independent business operator and distributor for the company. You can do this to get the products at a discounted rate for yourself, or you can generate more sales by gathering loyal customers who will regularly order from you. People in MLMs generate more income by signing others up through their membership to become 'representatives'. Once done, they will receive a percentage of the commission from the sales of everyone they have signed up for the scheme.
7. Influencer Marketing
The rise of social media influencers has created a fascinating marketing niche. Many people have a favourite influencer and religiously follow their vlogs and other content. Influencer Marketing takes advantage of this trend, promoting goods and services on their chosen social media platform. The advertising companies then pay a commission to the influencer either by followers clicking on a link within the content or being given a special code exclusive to each influencer. This code is used when followers buy a product or service, which is an easy way to keep tabs on how many sales are generated from the influencer's content.
Influencer marketing is an easy way to reach a wider audience, mainly because more and more influencers are popping up across a wide variety of social media platforms. This gives a company an undeniable advantage of increasing their brand awareness, with the influencer doing most of the work to create the content.
Working In Marketing: How Can You Find The Right Role For You?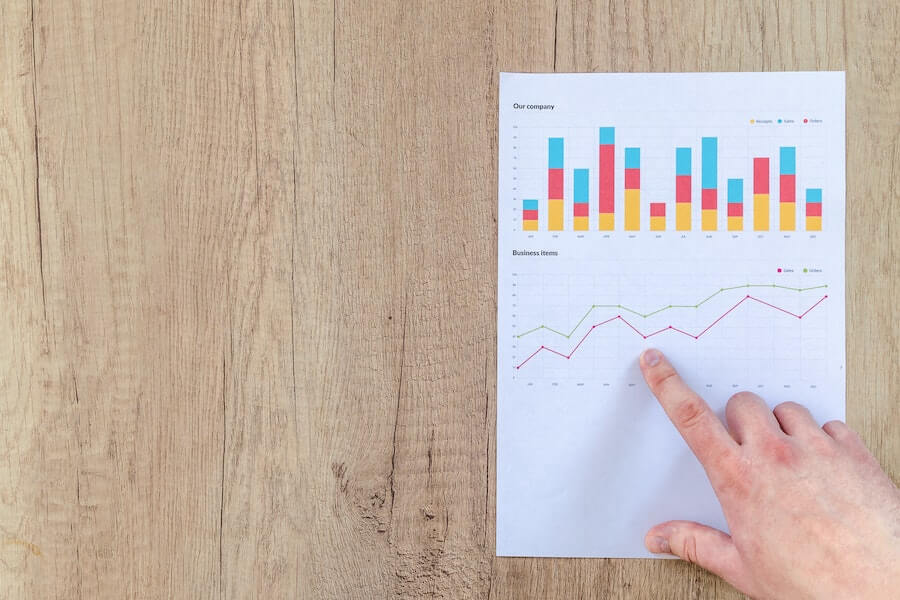 Getting started working in marketing is often the tricky bit, since there's so many directions you can go down in this industry. We've put together a list of some of the most popular jobs in marketing for you to explore, so that you can discover one that is the right fit for you. Don't worry- if you don't have the skills yet, there are plenty of online marketing courses that can help you get your foot in the door.
Read on to find out more about some of the most popular areas to work when considering working in marketing:
Market Research
If you're an analytical person, then market research would be the best job type for you within the sphere of marketing. Working in research means that you will research your target audience, and spend some time gathering valuable insights about them. These insights will eventually inform the marketing plan and message. These insights will include things like
What your target market's needs are
What they already purchase
Where they spend their time.
Research can be conducted through surveys or focus groups. It can also be done merely by studying existing findings. It can be conducted by a business in-house or by hiring an external market research agency. Usually, you will be given a brief by the brand management team where they will ask you to gather insights and data about a particular set of people that they are looking to target. You will then need to go away and gather the data using a blend of qualitative and quantitative methods as required.
Market research doesn't only consist of gathering customer insight – you will also be required to gather information about the market or category that your brand falls under. For instance, if you are doing market research for a shampoo brand, your team will be the one that is tasked with gathering information on the size of the market and the other players within it.
Working in market research would be ideal for you if you have a great analytical ability, work well with numbers, and are also good at interpreting data and drawing insights from it. It is the least creative of the departments within marketing, but it is a really great choice for someone who likes learning about people and working with numbers.
Brand Management
This is the job that most people instantly think of when they think of working in marketing. You can think of a brand manager as a small business owner. As a brand manager, you would be responsible for building and taking care of the image of a brand. They use the data and insights that the market research team provide them to create a brand that is likely to resonate with their target audience. This includes developing the brand personality, tone of voice and look and feel.
Brand managers will also develop the marketing strategy and campaign that will communicate the brand to the audience. You'd be required to work with a cross functional team to execute all campaigns effectively. Generally, brand managers are asked to do a lot of presentations to internal and external stakeholders. Confidence and passion for the brand you are working for is key, as you will need to live and breathe it as a brand manager!
Budget management is a key component of any brand management job. It helps to be good with numbers, especially if part of your job role is P&L (profit & loss) management. You may also be required to make business cases for any additional budget requests for marketing.
A brand management position would be suitable for those who are business minded, and good with people and communication. There are many marketing courses that you can take to learn more about brand building and how to build an effective brand strategy.
Public Relations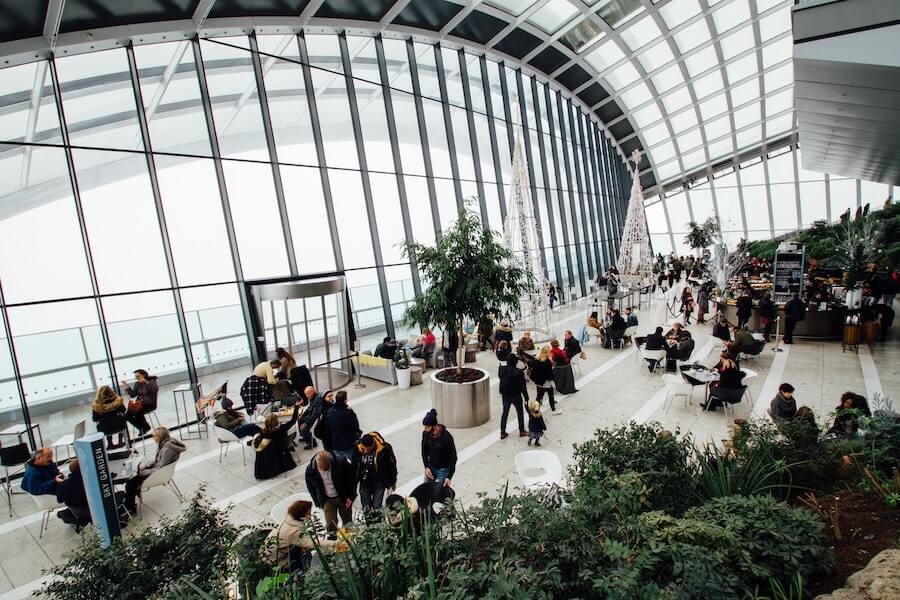 The public relations team is responsible for managing communication with media outlets, consumers, investors and employees. They are often referred to as the spokesperson of a business. The duties of a public relations role could include:
Writing press releases
Keeping investors and the public informed of any company updates
Liaising with the media on any news about the business and new products or services
Having connections within the media world can be a really valuable asset for anyone that works in public relations. This is because a big part of your job will be trying to get journalists to feature your brand or product.
Those who work in public relations would also be responsible for crisis management, as they have to deal with any issues that could result in the company's image being tarnished. Anything that the business is going through, such as a re-structure, a rebrand, a sale, or any other big news, will be shared with the public relations department first. It will then be their job to draft a press release and share the news with the press and the public.
If this all sounds exciting to you and you have great communication skills, you'd do well in a public relations job. It is essential to be articulate and well-spoken to be successful in the world of public relations. Writing skills are also valuable for anyone working in public relations, as you'll be writing a lot of press releases for your company. There are also usually a lot of events to attend outside of work. If you have a more sociable personality and are great at networking, you're much more likely to enjoy working in public relations.
Promotions
Though a dedicated promotions team may not exist within the marketing department of a smaller business, in larger companies you will find often find a promotions team. Working in promotions means that you are responsible for creating campaigns that will help to sell and promote a product using an incentive based concept. For instance, anything relating to coupons, gifts with purchase or customer discounts all falls under the umbrella of promotions.
Different promotional tactics could include using in-store displays, direct mail, or events to promote your brand's product or service. Working in promotions is suitable for those of you who are more sales-minded and efficient at working with other people. There are lots of marketing courses that focus on promotional and direct marketing, and many of these are available online.
Advertising
Often working in marketing agencies rather than client-side, those who focus on the advertising work on everything involved with the execution of the advertising strategy. You could also be working on planning which media channel is best to advertise in to reach your brand's target audience. Advertising roles include media campaign planner, advertising account executive, or creative director amongst others. Advertising is a great choice if you want to focus more on the creative side of marketing.
If you decide to go down the advertising route, then you will usually work in an advertising agency rather than in-house in a business. This can be a great and very sociable environment to work in. You may sometimes have to work longer hours, but you'll have a pretty great social life if you work in an advertising agency. Since you'll be required to keep on top of market trends and what else is going on in the world of advertising, your employer is likely to send you to events and conferences, or enrol you in marketing courses. Working in advertising means always keeping in touch with what competitors are doing, and it's definitely an exciting and fast paced part of the marketing world to work in.
Working In Marketing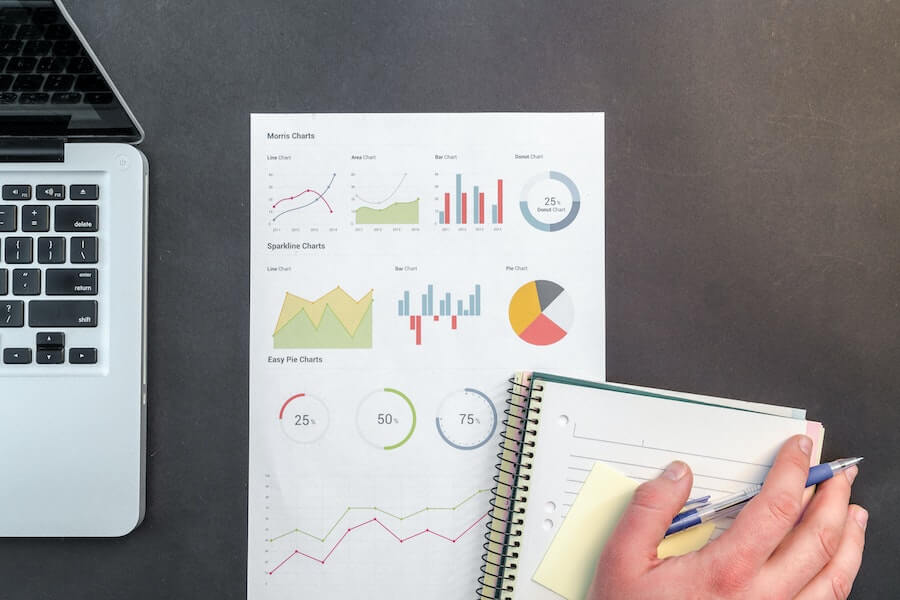 Hopefully, the above list has helped you see that there are many diverse and interesting jobs in marketing that you could work in. It's a very diverse and exciting industry.
You need different skills for every job, you'll find that there's something to suit anyone. And since there is a marketing department in every business, you are sure to find a brand that you'd really love to work for!
Sources
[i] https://www.business2community.com/marketing/7-offline-marketing-strategies-support-online-brand-01191059