Being a teacher is one of the most rewarding career paths available. And, if you're questioning 'what qualifications do I need to be a teacher', you're one step closer to this rewarding career! Rarely do you get the chance to interact with young minds and influence them through their life.
Whether you're looking to be a primary or secondary school teacher, you have to have a strong passion to educate in a school setting. Of course, you'll also have to adhere to the current regulations when it comes to teaching in modern schools.
Just about anyone can become a teacher with the right qualifications or through teaching courses online. You can even transfer from your current career into teaching with a top-up course if needed! So the possibilities truly are endless, no matter what you want to teach.
It all starts with a desire to educate the next generation. From there, you can consider your options on how to become a teacher with or without qualifications. So, if you're wondering, 'what qualifications do I need to be a teacher?', you're in the right place! Read our comprehensive article below and discover everything you need to know about entering the wonderful world of teaching.
What Qualifications Do I Need To Be A Teacher?
There are certain criteria you must fulfil in regard to your academic achievement when taking a traditional route into becoming a teacher.
GCSEs
The basis of your teaching qualifications starts with GCSEs. So, you must achieve a 4 or above in English and mathematics at GCSE level if you are to progress. However, if you would like to go into primary teaching, then you will also have to achieve a 4 or higher in science too. Finally, you should hold a total of 5 GCSEs at 4 or above.
A-Levels
After you've passed your GCSEs, the next step to consider is your A-levels. A-levels will determine what kind of course you can progress onto in university. To get onto a degree course, you need to meet a certain number of UCAS points to apply. This means choosing three A-levels (or a valid equivalent) that provide you with enough points to enrol.
Undergraduate Degrees
If you are going to be a teacher in a primary school, then you should undertake a graduate degree which covers all of the bases of education. These are English, maths and science. However, if you wish to become a teacher in secondary schools, then specialist subject knowledge from the national curriculum is preferred in whatever subject you're teaching.
Numeracy and Literacy
Although these skills should be evident from your results, you may need to undergo a basic literacy and numeracy test to be an educator. This is because these are evident in every subject, and you must show a good grasp of them before progressing. Testing for this will depend on the ITT provider.
How To Get Teaching Qualifications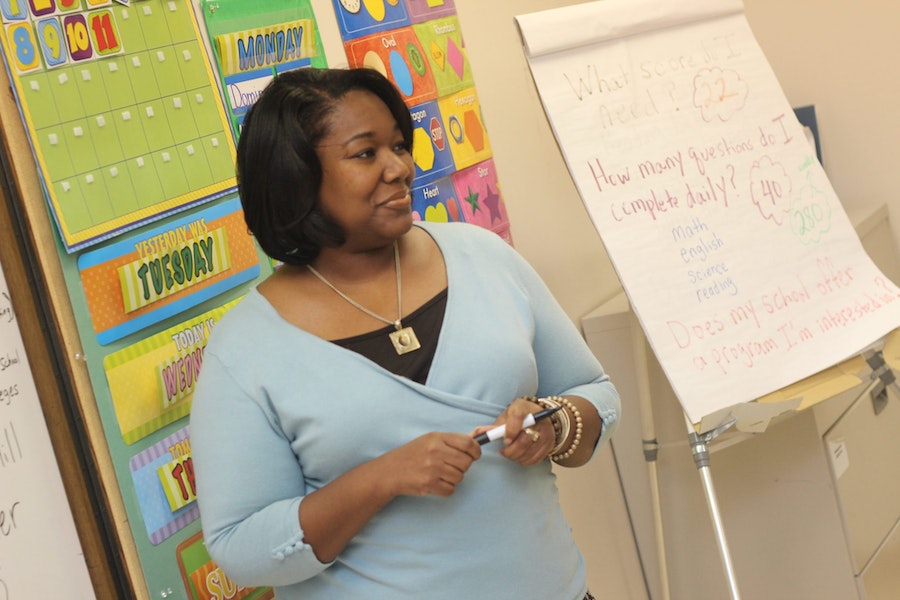 If you are a British citizen, your secondary school education and college (16-18) will be free of charge. Here you will have the opportunity to achieve both your GCSEs and A-Levels at a college of your choosing.
However, colleges do require a certain minimum expected grades to get onto A-Level courses in the first place, and if you have failed a GCSE such as English or mathematics, you will most likely be given a chance to repeat it as you study alongside you're A-Levels.
Obtaining access to an undergraduate course is a little trickier, as so many applicants apply for the same course each year. For example, sometimes, you have to make your application well in advance and let them know your minimum expected grades.
They will then send you a provisional offer, provided you hit those targets and will enrol you on the course. You can apply to any university you like, in the UK or anywhere in the world, and study towards your teaching degree.
If you need to know what qualifications do you need to be a secondary school teacher, then in general, they are the same as for a primary school teacher, although you will need to show experience and knowledge in a relevant undergraduate subject.
For example, a BA in French Studies will not allow you to become a chemistry or physics teacher at the secondary school level.
How To Get Teaching Experience
Getting a taster of what it's like to be a teacher is a great way to see if it's right for you. You might want to volunteer as a helper in a school or a classroom assistant to get a feel for the career path, complemented by teaching courses online. You can do this by contacting the school directly, but it will most likely form a vocational part of your university or college course as you progress in your degree.
Playschools and nurseries are usually willing to allow a student studying towards a degree in teaching to help out part-time in the facility, provided you also meet basic background checks. Create a cover letter and arrange meetings with the head of the school and discuss your options. You can even take a short course as a TEFL and work abroad teaching English as a foreign language.
Why not discover teaching courses online to give you a real taste of what to expect from teaching?
How To Become A Teacher Without A Degree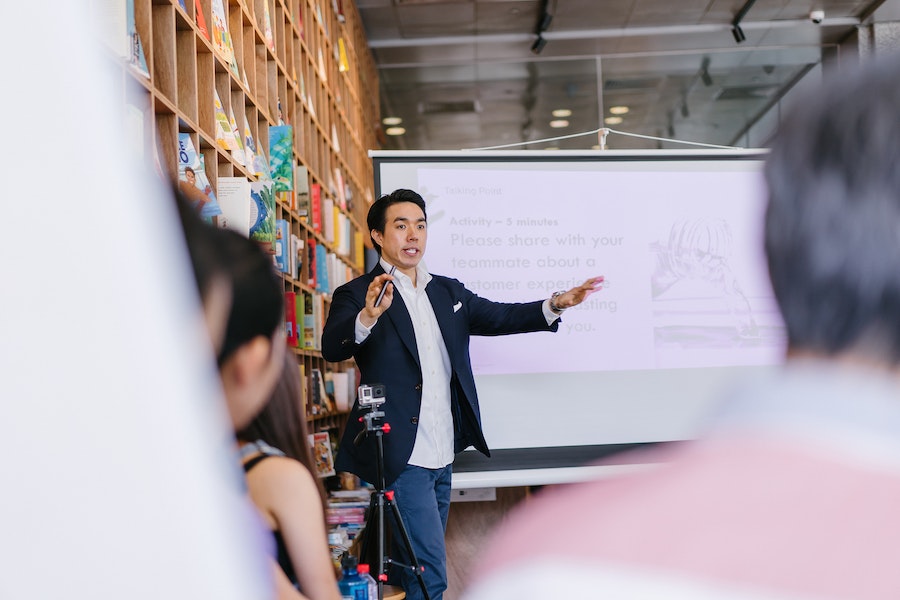 If you've been wondering how to become a teacher without a degree, there are plenty of options for you. For example, you may already be working in one sector, but you have relevant experience that can translate into teaching. So, all you'd need is a top-up or extender course to learn the other aspects of teaching, such as lesson planning and child safeguarding.
Here we will explore the different ways you can successfully become a teacher without the need for a relevant undergraduate degree.
Earn A DET
A Diploma in Education and Training is a great way to get into a teaching career because it is a recognised qualification that can be undertaken after you've passed your A-Levels. It is the most comprehensive qualification available and can be taken in stages, moving from 1-4 before taking the main Level 5 course, which provides the certification.
You will need to be able to study to a high level, create writing assignments and researching projects, as well as committing to a teaching practice of 100 hours over the course. Units include learning and assessment, theories and models of education and professional practice.
Gain QTLS
Another great way to get your foot in the door of a teaching career is with QLTS, Qualified Teacher Learning and Skills. It is parallel to QTS, Qualified Teacher Status, so you can teach in both secondary and primary schools with such a certification.
To achieve this, you need to complete six months of professional teacher training and display an aptitude to progress through the various stages. You must already hold English and mathematics qualifications at Level 2 and a Level 3 in any subjects you desire to teach during formation.
Once you have passed QTLS, you can work as normal in a school without having to undergo any more requirements.
Start Applying For Teaching Jobs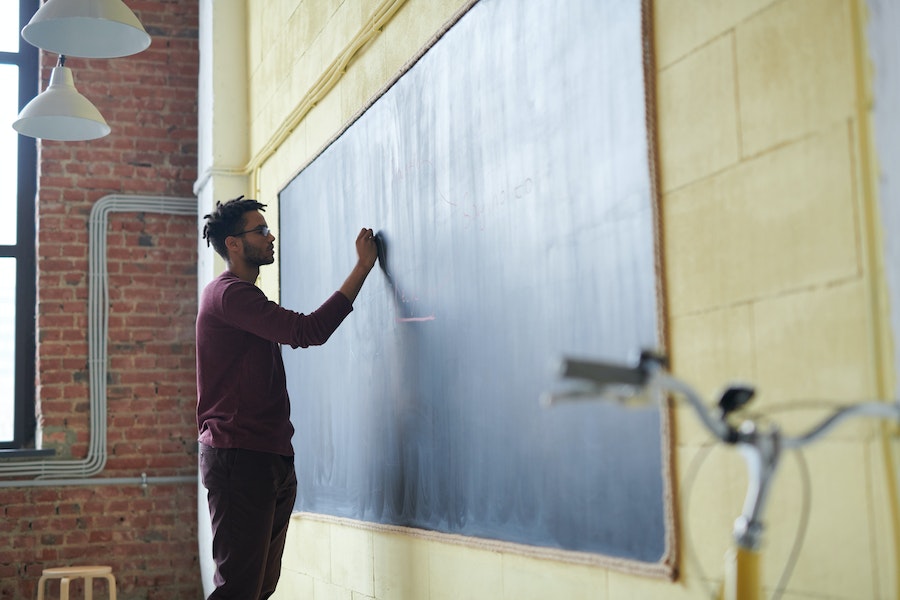 Qualified Teacher Status is a legal requirement in schools which are 'maintained' by the state. These include voluntary controlled schools, voluntary-aided schools, non-maintained special schools and community schools. You must have a valid QTS to apply for and teach in these types of schools.
Any school that falls within the public school system, academy schools, private schools and free schools do not have to require a QTS from candidates applying to become teachers. You can send your resume off to these types of schools and apply for any position you wish, provided you make it relevant to the subject matter you wish to focus on.
Even though these schools do not explicitly require a QTS, oftentimes holding one means you have a greater chance of success, as it is a nationally recognised qualification and assures the employee that you've met certain standards.
Summary
If your heart is set on a teaching career, then the good news is that you can learn how to become a teacher without a degree using a QLTS or DET, or you can opt for the traditional route into teaching by following a GCSE, A-Level and undergraduate degree in succession.
When choosing your career path as a teacher in the most common way, especially if a secondary school role is what you intend to do, then it's important that you choose the right A-Levels, which get you onto the right undergraduate degree, which in turn equips you for the subject you wish to teach.
As long as you pass five GCSEs with a 4 or higher and achieve a decent set of results at A-Level, there's nothing stopping you from achieving your dream of educating the next generation!
Sources: