Naturally, when you see the word hacking, you immediately think of a bad person breaking through computer security and stealing information. But, as the name suggests, ethical hacking is much more virtuous. Ethical hackers work with organisations to protect their security systems and are in constant demand all over the world to put off more malicious attackers. However, despite their increasing necessity, the varied role of an ethical hacker is often a blurred one. So if you're wondering 'what is ethical hacking' or how to get into hacking yourself, we have all the information you need about this fascinating career path.
What Is Ethical Hacking?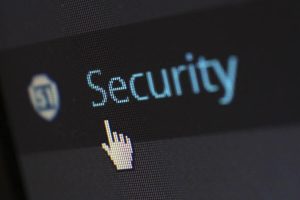 Ethical hacking involves a permitted attempt to obtain unauthorised access to an organisation's data, computer system or application. The ethical hacking process entails utilising strategies and actions that malevolent attackers would usually carry out to gain access to the information. Doing so helps the organisation find any vulnerabilities in their security, giving them a chance to resolve the issues before malicious hackers have the opportunity to exploit them[i].  
To perform these security assessments, organisations use ethical hackers. These security experts are able to use their top computing skills to help protect these company's security. However, a hacker can only carry out an ethical hack with approval from the organisation, which is what makes this practice legal and, consequently, the opposite of malicious hacking.
Types of Ethical Hacking
To protect all components of an organisation's system, different types of ethical hacking practices test each element. These processes are the same actions malicious hackers would take to hack the system, which is how ethical hacking helps confirm the system's security. The practices ethical hackers will carry out are:
Web Application Hacking – Web application hacking aims to exploit software over HTTP. Hackers can do this by manipulating the application through its interface or meddling with the Uniform Resource Identifier (URI).
System Hacking – System hacking allows hackers to gain access to personal computers on a network. This is the most common hacking attack, and security managers can reduce their chances of being hit with several expert security measures.  
Web Server Hacking – A software database server collects real-time web information. From this, hackers can gain access to passcodes, credentials and sensitive company information.
Hacking Wireless Networks – A hacker can easily attack wireless networks since they use radio waves to transmit. Once they have access, they can compromise credentials and see where a person travels. This helps identify if the system is worth compromising.
Social Engineering – Social engineering involves psychological manipulation to trick users into giving away sensitive information or making security mistakes to give the hacker access.
Types of Hackers
There are several types of hackers. First, of course, there are ethical hackers, who are commonly known as white hat hackers. On the other hand, there are black hat hackers, who hack organisations to gain unauthorised access, harm their operations, or steal information. Due to its malicious intent, black hat hacking is always illegal.
Also, there are grey hat hackers, who are a mix of both white hat and black hat hackers. Although they act without malicious intent during security penetration tests, they will often exploit a security weakness in the system without the owner's permission. Then, they use this information to gain extra appreciation or reward from the organisation[iii].
Other types of hackers include:
Red Hat Hackers – Red hat hackers are another blend of both white hat and black hat hackers. However, they usually work with sensitive information, including government agencies or top-secret hubs.
Blue Hat Hackers – Blue hat hackers test systems for bugs before they launch, searching for loopholes and trying to fix them. Usually, blue hat hackers work outside computer security consulting firms.
Elite Hackers – Elite hacker is a social status given to the most skilled hackers. The elite hackers will be in the know about the most recently discovered exploits.
Script Kiddie – A script kiddie is an amateur who breaks into systems using automated tools written by others. Often, script kiddies will have little understanding of the concept and can cause serious issues.
Green Hat Hacker – Also known as a neophyte, a green hat hacker is someone who is beginning the practice. They will have very little knowledge or experience of technology or hacking[iv].
How To Get Into Ethical Hacking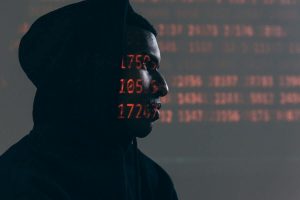 Ethical hacker are constantly in-demand, as organisations want to ensure their security systems are tight. Because of this, ethical hacking isn't a challenging role to get into with the right experience, skills and knowledge.
To become an ethical hacker, you will be expected to have a comprehensive understanding of system components such as:
Networks
Operating systems
Firewalls
File systems
File permissions
Servers
Workstations
Coding
Cybersecurity attack methods[v]
There are several ways to gain this knowledge and get your foot in the door of ethical hacking. Also, various interpersonal skills will help you succeed in the role. Here are the certifications, experience, and expertise to help you get into ethical hacking.  
Useful Certifications For An Ethical Hacker
Although you won't necessarily need a degree to become an ethical hacker, plenty of courses and additional resources will provide you with the extensive knowledge required to be successful at the job. Some educational paths you may consider following to become an ethical hacker include:
Degrees
Again, degrees aren't usually necessary to obtain a job in ethical hacking. However, they may play a part in an employer's final choice. Completing a bachelor's or master's degree in a relevant subject, such as computer science, cyber security, IT management, or computer engineering, can boost your CV and provide the education required for ethical hacking.
Self-Study Courses
Completing a self-study course that provides you with a certificate upon completion is another way to get the important knowledge for ethical hacking. With self-study IT courses, you can learn the ins and outs of system security at your own pace while gaining invaluable experience in the field.
Getting A Recognised Certificate
The two recognised certifications specific to ethical hacking are Certified Ethical Hacker (CEH) and Offensive Security Certified Professional (OSCP). To get either of these certificates, you will have to complete an examination. This examination involves proving you can carry out the relevant hacking practices, including a penetration test report.
Apprenticeships
There are several apprenticeships available for ethical hackers or IT security specialists that will allow you to gain on-the-job skills from security professionals and learn the appropriate education. Also, an apprenticeship will teach you valuable skills outside of ethical hacking.
Experience
Overall, employers will be looking for relevant experience. Usually, employers look for two to four years of IT security experience with practical skills for penetration testing and vulnerability assessments[vi].
Good Skills For An Ethical Hacker To Have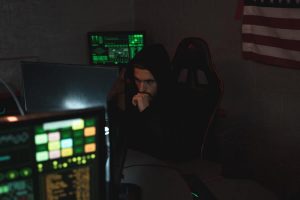 As well as experience and knowledge, developing certain interpersonal skills can boost you as an ethical hacker. Since the job requires specific expertise and tasks, handling these with ease will make it easier and more enjoyable. Good skills for an ethical hacker to have include:
Problem-solving
Communication
Self-motivation
Analytical thinking
Creative
Attention to detail
Patience
Competitiveness
Empathy[vii]
Ethical Hacker Jobs
Although ethical hackers are constantly in demand, there are more specific job roles that you may come across, or organisations may require. Common ethical hacker jobs that may interest you include:
Ethical Hacker
Certified Ethical Hacker
Penetration Tester
Information Security Analyst
IT Security Specialist
Security Analyst
Vulnerability Assessor
Security Consultant
Security Engineer/Architect
Information Security Manager[viii]
How Much Do Ethical Hackers Make?
The salary of an ethical hacker can depend on their location, experience and job title. However, in the UK, the national average salary of an ethical hacker is around £50,394 per year[ix]. Some job roles involving ethical hacking practices, such as an IT security specialist or a penetration tester, have a higher average salary but aren't as broad a career as ethical hacking.
On top of their yearly salary, ethical hackers and IT security specialists often receive further benefits. Many companies provide financial bonuses and other perks to their ethical hackers, including those who work on a freelance basis, for the security weaknesses that they discover. Often, the rewards will increase om value depending on the severity of the risk uncovered. However, this is dependent on the organisation for which ethical hackers work[x].
Working As An Ethical Hacker
Now you know the answer to 'what is ethical hacking', the rest is up to you! The career path of an ethical hacker is an interesting and varied one, with plenty of tasks to keep a computer whiz happy and occupied. However you choose to get into ethical hacking, your skills and knowledge will be invaluable – and you get the added benefit of helping others every day!  
Do you have any advice on becoming an ethical hacker? Let us know in the comments below!
Sources
  [i] https://www.techtarget.com/searchsecurity/definition/ethical-hacker
[iii] https://www.pandasecurity.com/en/mediacenter/security/14-types-of-hackers-to-watch-out-for/
[iv] https://www.tutorialspoint.com/ethical_hacking/ethical_hacking_hacker_types.htm
[v] https://cybersecurityguide.org/resources/ethical-hacker/
[vi] https://uk.indeed.com/career-advice/pay-salary/how-much-does-an-ethical-hacker-make
[vii] https://www.reed.co.uk/career-advice/how-to-become-an-ethical-hacker/
[viii] https://onlinedegrees.sandiego.edu/ethical-hacker-career-salary-guide/
[ix] https://www.glassdoor.co.uk/Salaries/ethical-hacker-salary-SRCH_KO0,14.htm
[x] https://uk.indeed.com/career-advice/pay-salary/how-much-does-an-ethical-hacker-make