GCSEs, or General Certificates of Secondary Education, are a series of exams taken by students in the UK at the end of their secondary school education. These exams are a milestone in a student's academic journey as they determine their eligibility for further education or employment opportunities. However, what happens if you fail your GCSEs?
Fortunately, failing your GCSEs doesn't have to be the end of the world. Nevertheless, we have some advice on the implications of failing GCSEs, including the following steps, the impact on future educational and career prospects, and coping with this academic setback. So, whether you're hoping to improve on a recent grade or are looking to resit your GCSEs as an adult, here's what happens if you fail your GCSEs and what you can do about it.
How Many GCSEs Do You Need?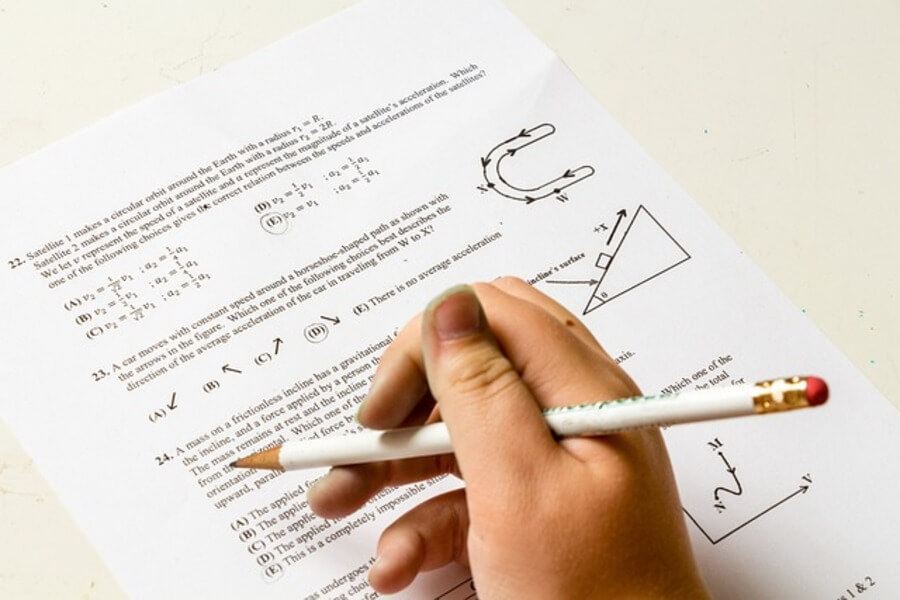 At minimum, all students must take at least five GCSE subjects, including the core subjects of English, Maths and Science. However, students typically take more than this, with the average student taking between nine and ten topics at GCSE level. Students may take more subjects than this if their preferences and academic ability allow. In most cases, students can talk to their school to help them determine the suitable number of GCSE subjects.
Usually, colleges and universities ask for at least four to five pass grades, which is generally a result of 4 or above. However, their entry requirements may differ depending on the subject you want to study and the institution you wish to apply to.
What Happens If You Fail Your GCSEs?
Failing your GCSEs can seem like a significant knockback, but it's not something to lose hope over. 26.8% of students did not achieve a pass grade in their GCSEs last year, which has remained relatively steady over the past few years. Fortunately, though, not much happens if you fail your GCSEs, as plenty of options are open to you. For example, you can resit your GCSEs in your own time or leave education in favour of other career paths. So, although it may seem like the end of the world, 'what happens if you fail your GCSEs' does not have to have a negative answer. You can do several things to improve your situation – read on to find out more!
What Happens If You Fail Maths GCSE?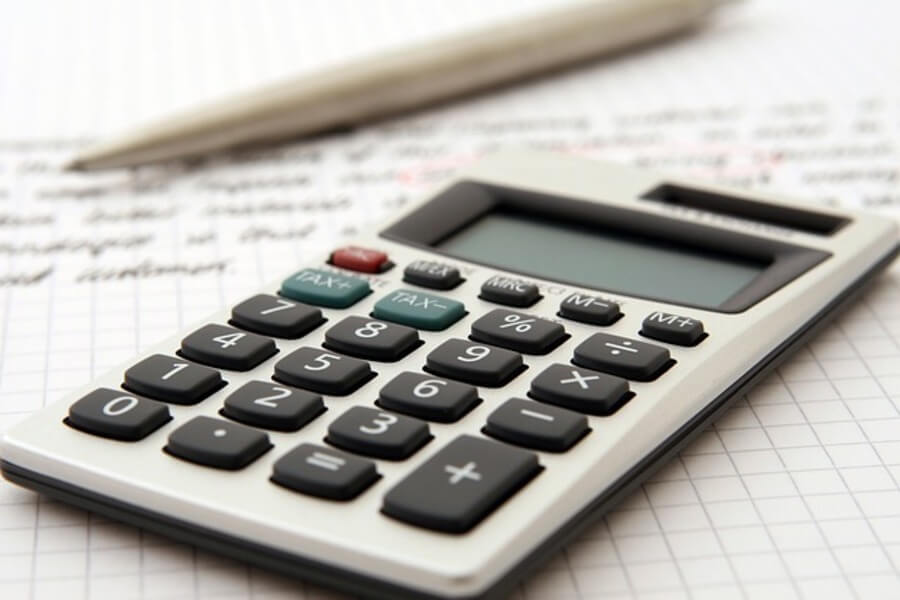 An estimated 175,000 students fail their Maths GCSE each year, with many students deeming it a difficult subject. So, if you do fail your Maths GCSE, you are not alone! However, as it is a core subject, earning a pass in GCSE Maths is vital to further education. Usually, if you fail your Maths GCSE, you will be required to resit the exam. Ideally, you should aim to achieve at least a 4 for a secure pass grade.
Can You Still Go to University if You Fail Your GCSE Exams?
Fortunately, you can still go to university if you fail your GCSE exams. Although universities commonly list GCSEs as an entry requirement for many universities, there are other elements of your academic past that university admissions will look for. Often, unis will take a more holistic approach, considering factors such as your academic record, personal statement and references when reviewing your application. So, if you fail your GCSE exams, you can still apply to university and explain your situation in your personal statement or admissions interview.
Alternatively, some universities will offer other entry routes to students who still need to pass their GCSEs. For example, you can take a foundation course or complete alternative qualifications.
What To Do If You Fail Your GCSEs?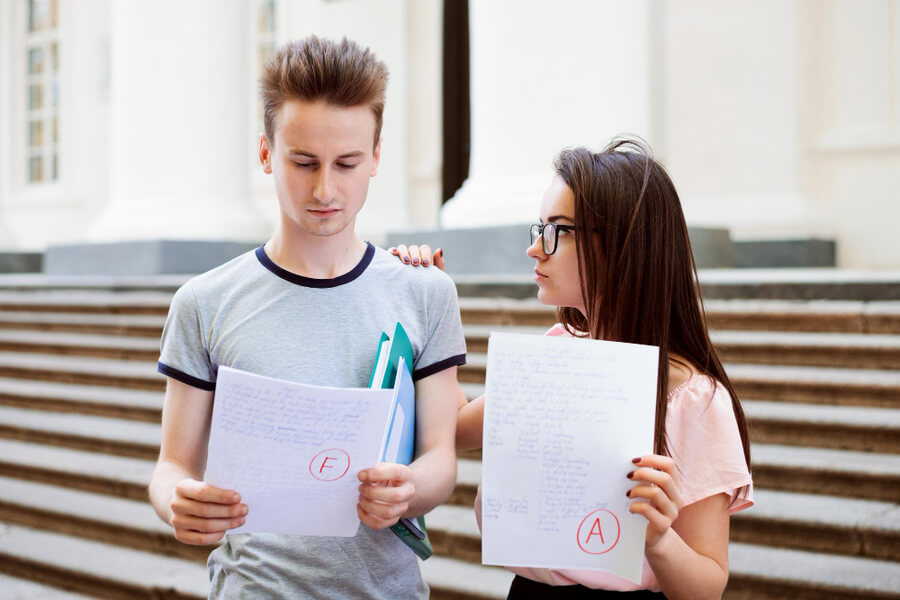 Now we've established what happens if you fail your GCSEs; hopefully, any worries you've had about failed GCSEs have been relieved. However, you may be feeling overwhelmed or concerned about your next steps. Thankfully, plenty of options are available to you – here's what to do if you fail your GCSEs.
Appeal Your Grade
If you feel your exam for one or several subjects was mistakenly marked, you can appeal your grade. To do so, you can submit an appeal to your school or college, which will then request a review from the exam board. Following this request, the exam board will review and re-mark your exam and provide you with your final grade.
For more information on appealing your grade, visit the Ofqual Student Guide or the relevant exam board, such as Pearson or AQA.
Discuss Your Options With Your Sixth Form or College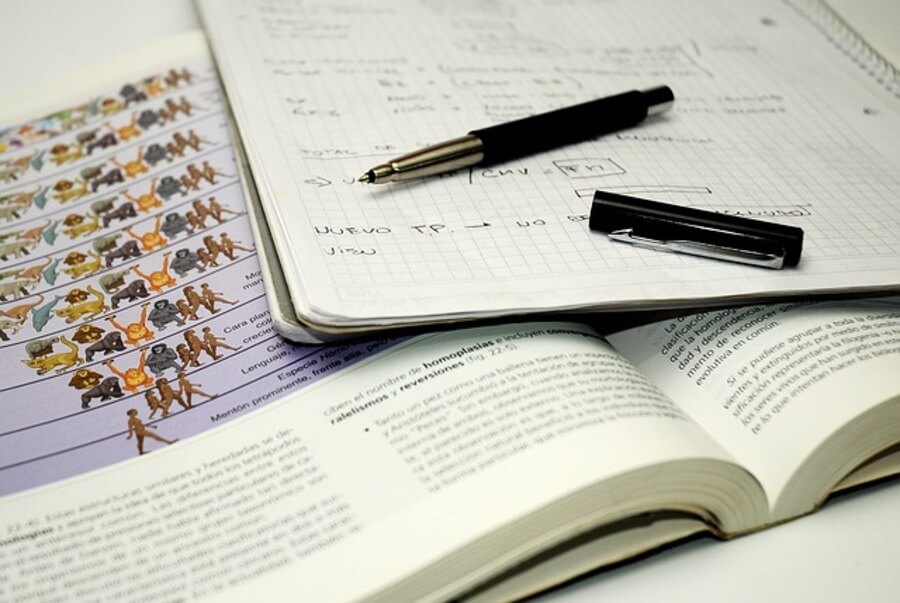 If you wish to go on to a sixth form or college, you can discuss your options with your desired institution. They can offer you several choices depending on your results. For example, if you just missed the necessary entry grades, they may still be able to provide you with a place, particularly if extenuating circumstances have affected your performance. Alternatively, they may offer you other courses that are better suited to your previous academic performance or recommend other schools and colleges for you to apply to.
Resit Your GCSEs Through Your School
Many people who have failed their GCSEs wonder: 'Can you retake GCSEs?' Fortunately, the answer is yes! GCSE resits are the best option if you still want to earn your qualifications, and retaking the exams will give you more time to revise and prepare. Plus, if you resit your GCSEs through your school, you will not be required to pay any fees.
If you have failed Maths or English GCSEs, it will be compulsory for you to resit the exams or take a foundation course at a higher education level. However, if you have failed the majority of your GCSEs, you can choose to resit the required subjects for your next steps. Fortunately, most colleges and sixth forms will allow you to study for GCSE resits alongside A levels, so retaking GCSEs is unlikely to hold you back during your academic future. You can discuss your best option with your school, college or sixth form.
Resit Your GCSEs As A Private Candidate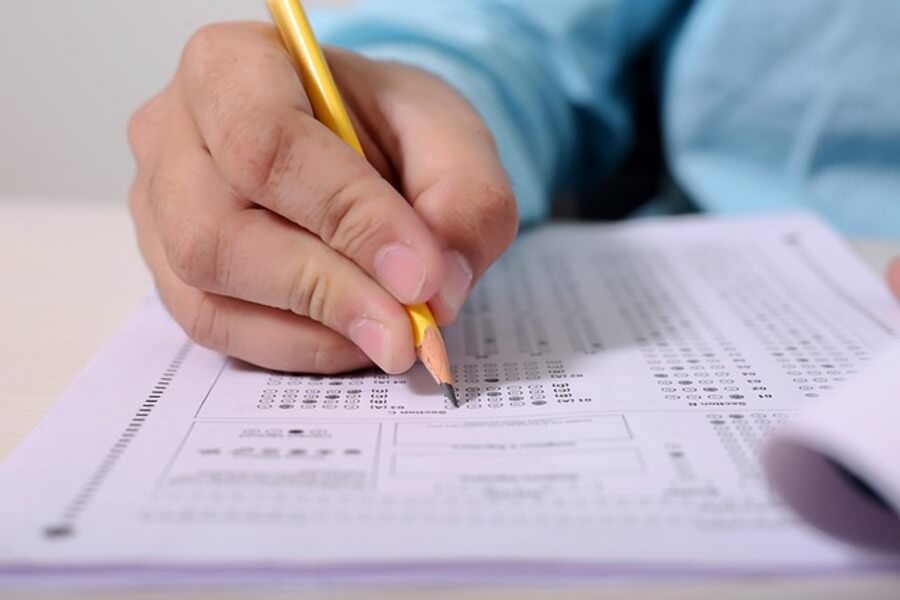 On the other hand, if studying in a classroom on a set timetable doesn't work for you, you can resit your GCSEs as a private candidate. This will give you plenty of flexibility, as you can study for your exams in your own time through online GCSE courses. As a private candidate, you will sit your exam at the same time and location as other GCSE candidates, but you must make these arrangements yourself. To do so, you can contact local schools and colleges to see if they will allow you to sit your GCSE exams there. However, resitting as a private candidate will incur a fee, which you will pay directly to the exam centre.
Apply For Apprenticeships
If you want to get a headstart on your career without abandoning education, you can apply for an apprenticeship. Through an internship, you will receive relevant education, on-the-job training and a wage, with the chance to go into full-time employment following the successful completion of your apprenticeship. Fortunately, there are apprenticeships for many subjects, so you will likely find a position suitable for the career that you want to go into.
What Happens If You Fail Your GCSEs: In Summary
Although not receiving the grades you want can be a challenging and stressful experience, failed GCSEs do not have to be the end of the world. Plenty of choices are open to you regarding what happens if you fail your GCSEs, including retaking them, pursuing alternative qualifications or pathways, and seeking support from educational professionals. So, it's important not to give up hope, as there are always ways to achieve your goals, even if it takes a bit longer or requires a different approach. However, remember that failing your GCSEs doesn't define your potential for success, and it's possible to bounce back from academic setbacks with determination and resilience. Whether you've failed your GCSEs in a specific subject or across the board, there are always ways to move forward and pursue your dreams.
FAQs
Is 3 a fail in GCSE?
In the UK GCSE grading system, grade 3 is considered a "D" grade, which is a passing grade. However, depending on the specific requirements of your desired academic progression, a 3 may not be sufficient to meet specific criteria, such as prerequisites for higher-level courses or admission requirements for universities. Therefore, while a 3 may technically be a passing grade, it may not always be considered an acceptable grade for institutions or companies that you wish to apply to.
What Happens If You Fail Your GCSEs Twice?
Fortunately, there is no limit on the number of times that you can retake your GCSEs. So, if you fail your GCSEs twice, you will have the option to retake them. Plus, if you resit them in the same school, your resits will be at no extra cost. However, you may also want to consider alternative pathways, like apprenticeships or employment. 
What Happens If You Fail Your A Levels?
Similarly, failing your A Levels does not equal too big of a letdown. Like what happens if you fail your GCSEs, you can resit your A Levels. However, if you choose to resit your levels, you may be required to pay a small fee. On the other hand, you may consider alternative routes should you fail your A Levels, such as taking a gap year, applying for foundation or access courses at university or considering alternative qualifications.
Can You Go To College If You Fail Your GCSEs?
Yes, it is possible to go to college even if you have failed your GCSEs. Colleges offer a range of courses that may not require you to have GCSEs as a prerequisite, like vocational qualifications. However, some courses require specific GCSE grades, so it's important to check the particular requirements of your desired course. In addition, if you want to go to university, you may need certain GCSE grades to meet the entry requirements. 
Sources
The Standard. (2019, August 22). Students stuck in maths GCSE resit cycle. Retrieved April 5, 2023, from https://www.standard.co.uk/news/education/students-fail-maths-gcse-exam-resits-cycle-b1060200.html
Statista. (2021). GCSE pass rates in the United Kingdom (UK) from 2010 to 2021*. Retrieved April 5, 2023, from https://www.statista.com/statistics/282462/gcse-pass-rates-uk/
Think Student. (n.d.). How many times can you resit GCSEs? Retrieved April 5, 2023, from https://thinkstudent.co.uk/how-many-times-can-you-resit-gcses/