Planning the perfect wedding is only a step away with this great timeline from engagement to wedding day…
12 Months before the Big Day
The question has been asked and the champagne corks have been popped – and now the real work starts. Planning your wedding doesn't have to be a difficult task but it does mean being organised:
Pick the wedding date and time – send out 'save the date' card, always a good idea for the busy 'wedding season' of summer
Decide on your budget
Start looking for a suitable venue that is both available on your chosen date and big enough for the ceremony, reception and evening party (if you are planning your wedding this way)
Consider enrolling on a wedding planner course
10 Months Before the Big day
Wedding dress – in order for a wedding dress to fit perfectly, it will need to be altered to be a custom fit. Shop for, buy and start the alteration process for your wedding dress.
As well as the dress, consider;
entertainment options
start looking for a photographer, videographer, reception band or DJ and florist
reserving accommodation for out-of-town guests
wedding insurance to protect deposits etc.
a gift register, if using
6 to 8 Months Before Your Big Day
With only a few short months left, you need to start nailing down some of the arrangements;
order bridesmaids' dresses
book the entertainment for the reception as well as ceremony musicians

4 Months Before the Big Day
The day is now hurtling towards you at lightning speed;
the groom, best man and ushers need to finalise their wedding attire, buying or hiring it including shirts and shoes
buy the wedding rings

some couples also attend pre-wedding counselling too
3 Months Before the Big Day Arrives

With 12 weeks to go, preparations are really heating up;
design and create your wedding cake with your chosen wedding cake specialist
book wedding day transport, planning and working out the logistics of the day with the transport company
order invitations
write your invitations and post out first class – always include an RSVP date
create a 'live' guest list ensuring that attending and non-attending guests are made a note of as soon as their RSVP arrives.
2 Months Before the Big Day
With the hard work and majority of organising done, you can afford to relax and begin to look forward to the big day.
Some couples write their own vows and now is the time to do this
Purchase gifts for your parents, bridesmaids, best man and ushers
For the bride, book a hair stylist and try out different hair styles that match the theme of the day and your dress
Book a make-up artist and again, enjoy several trial runs to get your look just right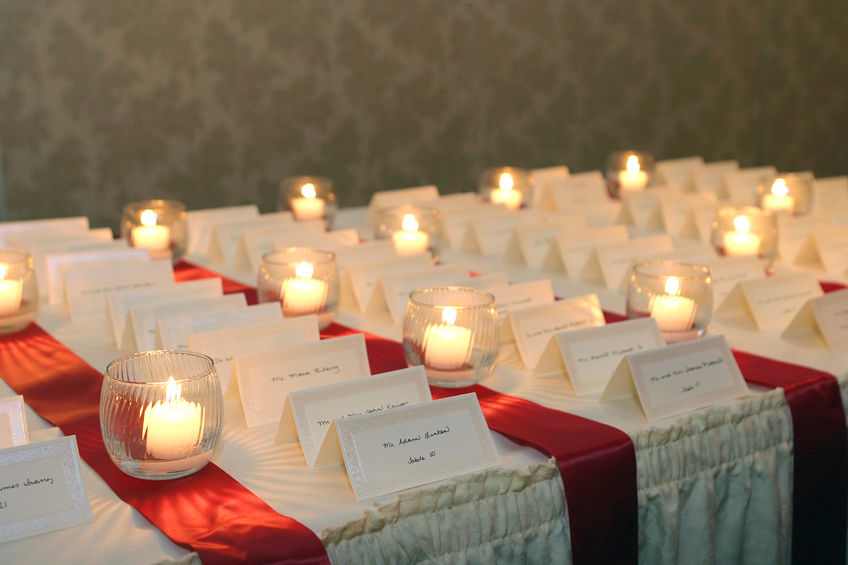 1 Month Before the Big Day
The final four weeks is about checking that everything you need is in place and that means;
Getting all the paperwork in order, including the displaying of your marriage banns
Have your final wedding dress fitting
Check with the florist, wedding car hire company, baker, venue, ceremony hosts etc. that everything is in place and as it should be
2 Weeks Before
You should have all the RSVPs back by now, thus you can start creating the wedding table plan for the wedding breakfast. There will be changes so don't get too stressed about this.
As well as this, you will also need to;
Create a list of must-have photos for your wedding photographer, as well as a detailed plan for the videographer if using
For the DJ or band, discuss the set list and any must-have songs you want including
And finally, enjoy some 'me' time with a pre-wedding haircut and colour.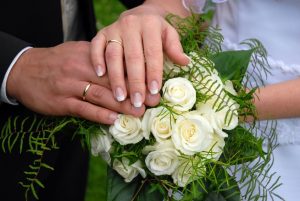 7 Days to the Big Day
There are small arrangements that need finalising such as;
Final head count to the venue and caterers
Final changes to the seating plan
Create table centrepieces (unless the venue is doing this), including favours for wedding guests, name plates etc.
Confirm delivery details with florist, bakers and wedding dress shop etc.
Confirm times with hair stylist and make-up artist
Rehearse the ceremony, if needed
Check the timings for the day and ensure that these are communicated to all concerned!
On the Day!
Relax, enjoy it and let the day flow!
Wedding planner courses are not just for budding wedding planners. Many couples find the idea of arranging such a big event daunting, which on its own can create many issues. A wedding planner course is helpful in dealing with the behind-the-scenes arrangements, as well as wedding etiquette and the legalities of tying the knot.