Other people do it – writers write, bakers bake, chefs create tasty culinary creations – they successfully follow their passions, turning it into a thriving career. But how did they manage to do so? What skills do you need to turn your passion for photography into profit?
Skill and Business Acumen
In order for anyone to run a thriving business, they need to have a developing sense of business acumen, and understanding of how to turn what they do into something people want and thus, turn a profit.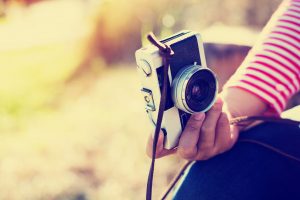 There is no magic formula. What works well for one person may not yield the same results. It depends on the market, the customer demographic, the need and desire for your products or service and the state of the market and economy at the time.
It takes hard work and commitment, all of top of your passion and skill as a photographer. But there is a market for photography and professional photographic service from wedding portraiture to commercial photography.
1)  Start Small
Take a moment to read about successful solo entrepreneurs or those that now run successful companies and you will notice a common theme. They started small, with some solopreneurs starting their business alongside their full or part-time employment.
It takes time to build a customer base too and within photography, it is about building a solid reputation for delivering quality images and a great service.
Key Points
Be flexible with your photography business taken on projects that build your portfolio and reputation as a reliable and skilled photographer
As your business grows, consider flexible or part-time working to accommodate your growing business without placing you on the brink of bankruptcy
REMEMBER: it takes time to build a business.
2)  Be Prepared to Say 'No'
When you start any business, it is tempting to accept any offer of work that comes your way. But not all potential clients, for example, will understand how long it takes to find the right location, set up a shot as per the skills honed across various photography courses; in their minds, they "only want a photo or two" and that can't be that difficult, can it?!
There are times when these 'small' jobs end up becoming monsters, but your pay doesn't match. And that means you are giving away time and expertise for free.
Business acumen means understanding how you time is involved in every photo shoot or commission. Is it just a case of one or two shots or is it a lot more involved?
Key Points
Think through each project proposal and make sure you price your time and services accordingly
Learn from your mistakes
Be prepared to say 'no' or if you can't manage the word, learn the skill of negotiation.
3)  Have a Plan
ALL successful businesses, including photographic giants and successful solo photographers, are driven not only by passion and skill but by a plan. A strategy gives your business a direction. There will be twists and turns, and you may end up somewhere different than you intended, but understanding what you need to run a successful photography business is key to success.
Key Points
As well as passion and skill, you need to plan your business, from business and personal goals to budget planning and marketing.
4)  Push Photographic Boundaries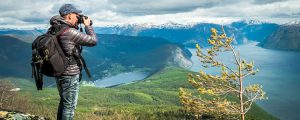 Photography has evolved so much in recent decades. From developing film to the digital revolution to photoshop and software development, many of us think that we have what it takes to become a professional photographer.
If you have the passion and the skill, why not look to develop your skill-base further by continually updating your abilities and knowledge with photography courses? It could be learning to create different photos in a distinctive style, expanding your portfolio as a result.
Trends come and go too in all genres of photography, from wedding photos to commercial photos. For example, businesses are using 360° photos of their products and by offering this facility at the right price to the right people, you could be swamped with commissions.
Key Points
Photography is a creative art form – you never stop learning!
Seek to try different things continually working ON your skills and portfolio
Work ON your business too with business and marketing courses to help your business thrive
Commercial photography, as well as artistic photography displayed in art galleries and studios, do have a market. But do you have what it takes when it takes to turn your passion into profit?