Knowing a second language is an invaluable skill that can broaden your horizons.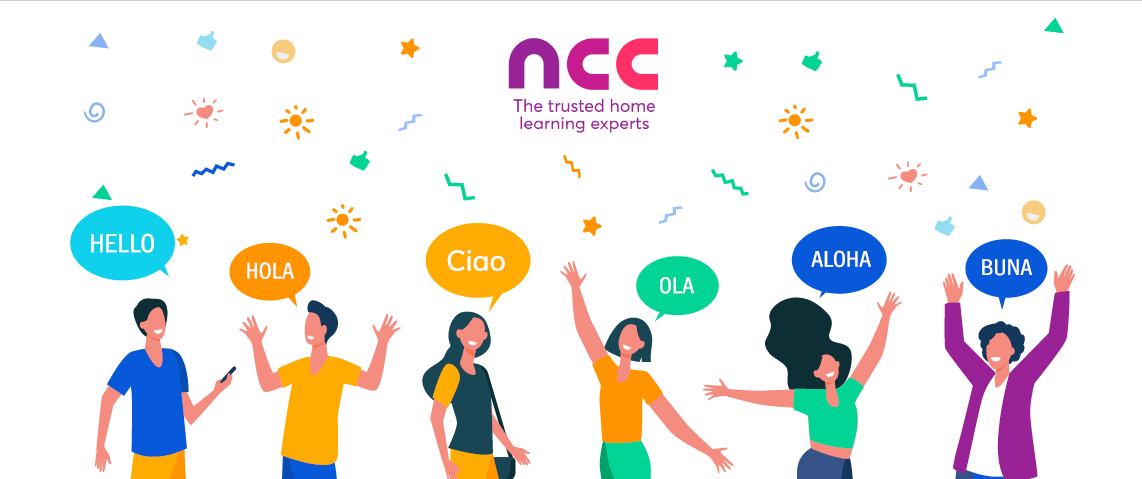 Certain languages always tend to be more popular than others, whether that is because they are easier to learn, the country becomes more popular to visit, or employers start showing more interest in hiring people who know it as a second language. As providers of premium online language courses, we were interested to know which languages are the most popular at the moment, and this piece displays our findings.
In the UK, people are most interested in learning Spanish. This is followed by English – largely due to people who have emigrated to the country. French and Italian are also popular choices.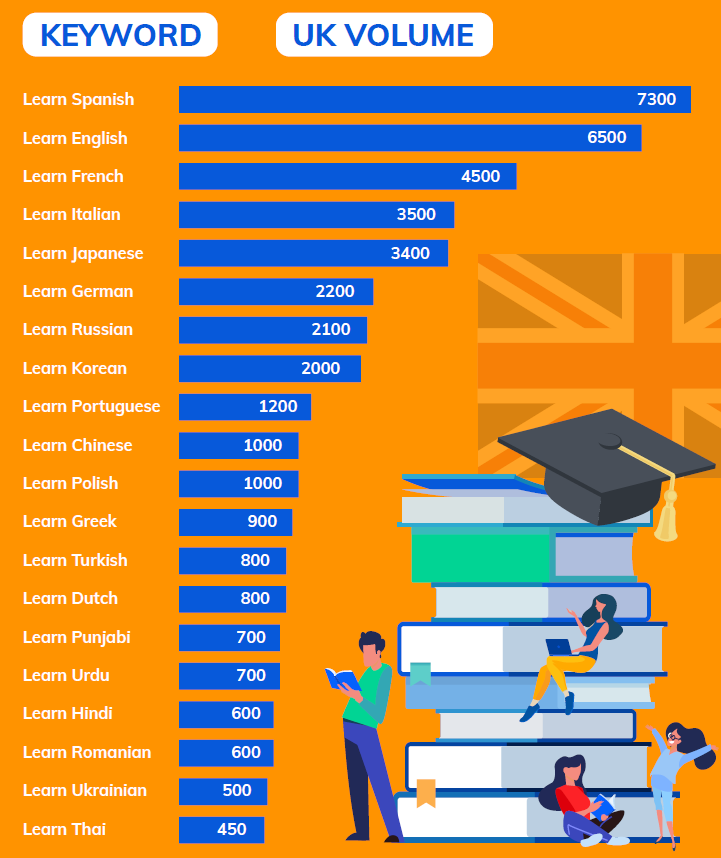 English is the most popular language to learn in Europe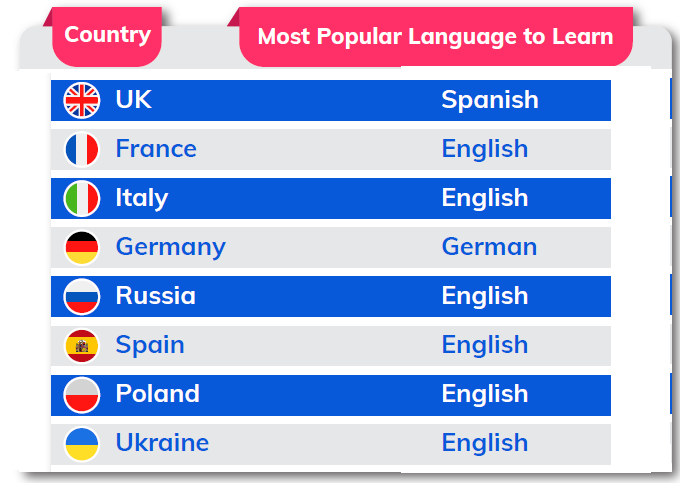 But the countries' own languages usually come second in popularity, if not first, due to refugees and migrants learning the local language when they enter the country.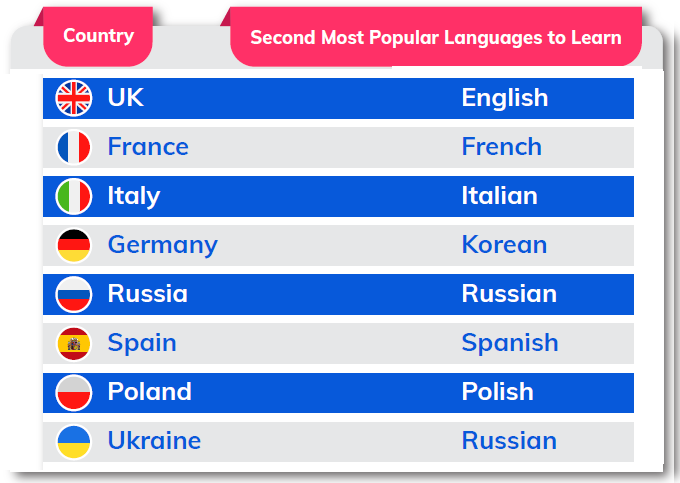 More school students are learning a language than in previous years
GCSE
There were more entries for language GCSEs in 2021 compared to 2017 – indicating a rising interest in learning a language amongst younger people.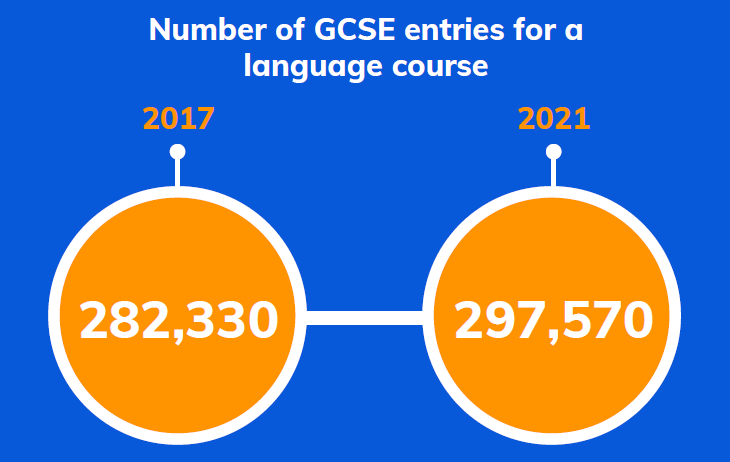 Number of provisional GCSE entries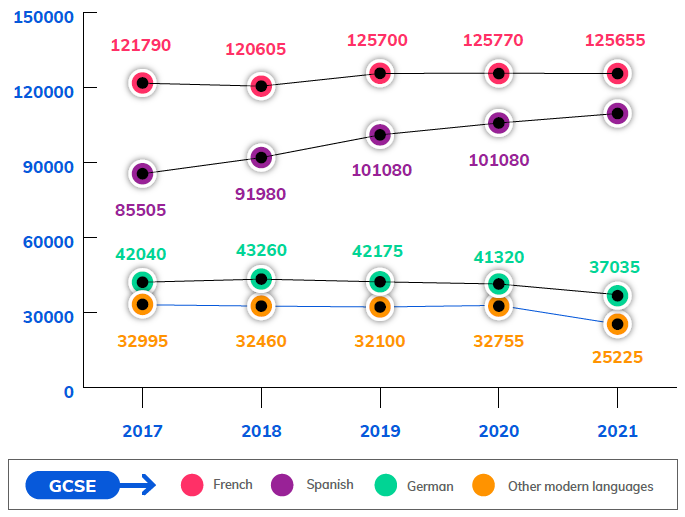 French is the most popular language for highschoolers to study in the UK, followed by Spanish. German has seen a dive in popularity compared to previous years.
A Level
A-Level students prefer Spanish, whereas the number of students studying French, German and other Modern Languages has declined over the past few years.
Number of provisional A Level entries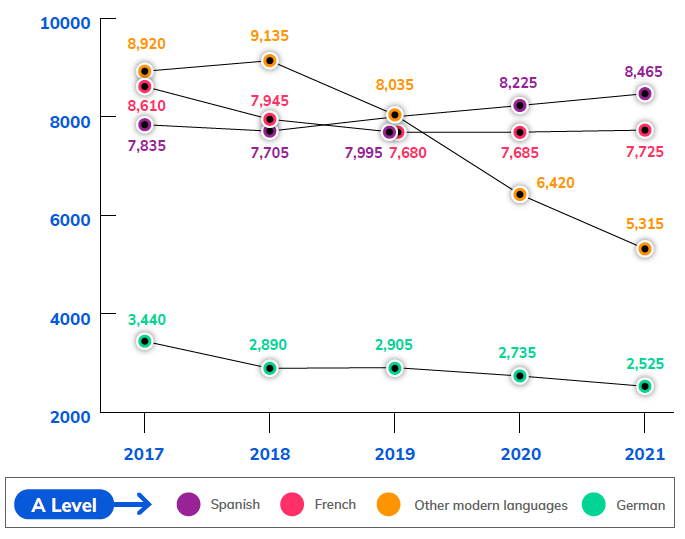 Technology is transforming how we learn languages
Over the past decade or so, huge progress has been made in integrating language learning with technology. Millions of people around the world are using phone apps to learn a second language, or to help them translate phrases whilst travelling.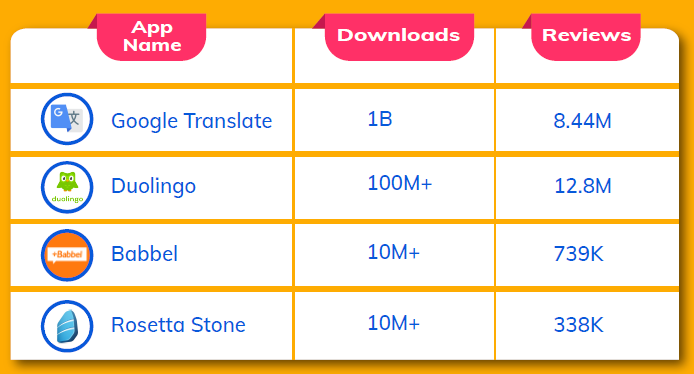 Sources
https://www.gov.uk/government/statistics/provisional-entries-for-gcse-as-and-a-level-summer-2021-exam-series/provisional-entries-for-gcse-as-and-a-level-summer-2021-exam-series
play.google.com
https://www.worldometers.info/geography/how-many-countries-in-europe/