The United Kingdom has a vast history full of good, bad, and ugly characters. Alongside the fascinating elements of our past, there are parts of our rich history which are stained by dark and twisted characters – serial killers.
What makes a serial killer?
The definition of a serial killer can differ slightly from country to country, but this is the generally accepted definition of what a serial killer is.

Usually, a serial killer will have 2+ victims across the span of their 'career'.
Serial killers across the UK
Since Jack the Ripper, one of the most infamous (and still unidentified) serial killers there has ever been, 34 known serial killers have been identified in Britain. The below map shows the areas which have produced the most serial killers.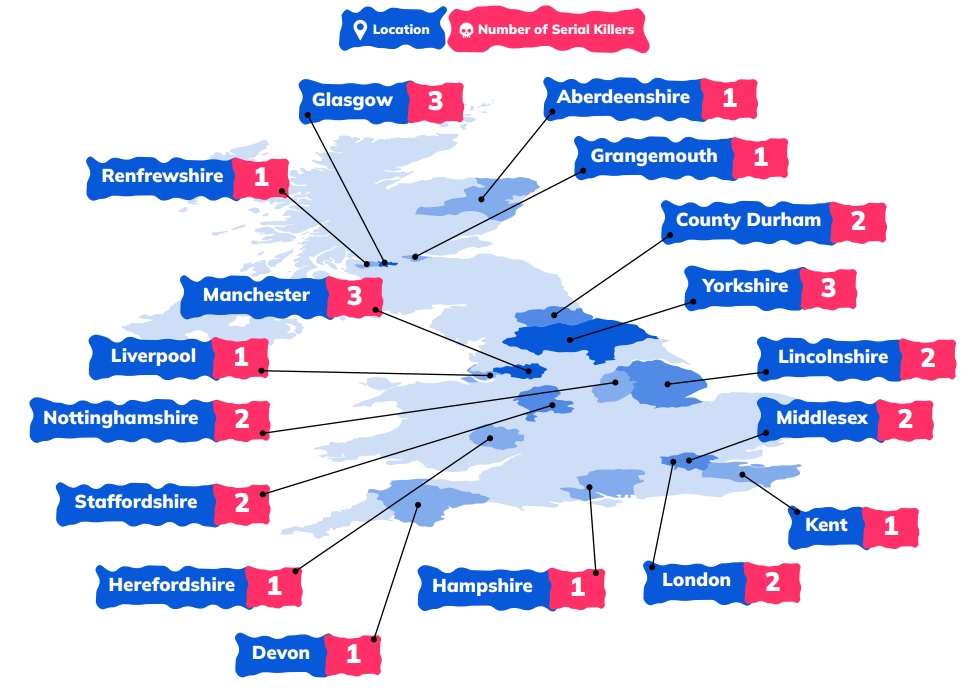 A timeline of serial killers' active periods
According to the map above, Manchester and Yorkshire are two locations where the most serial killers have been born. But when were the killers identified across the UK active? And who are they?
The earliest recorded is William Palmer, who was active in 1955, and killed 5 people during his active period.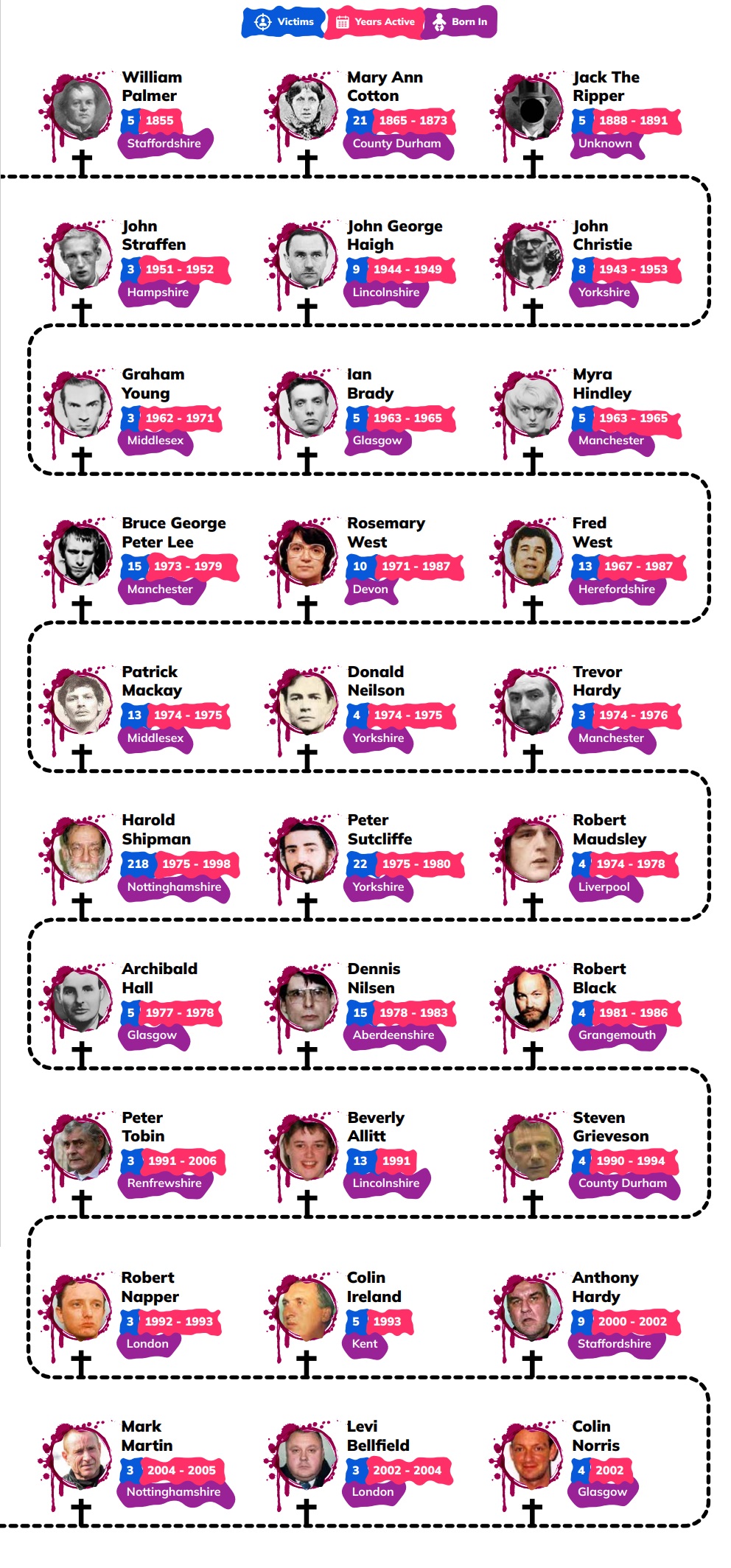 Worst UK serial killers
The worst serial killer in the UK is Harold Shipman. He was a GP who killed a total of 218 people from 1975 – 1998 – causing a huge scandal.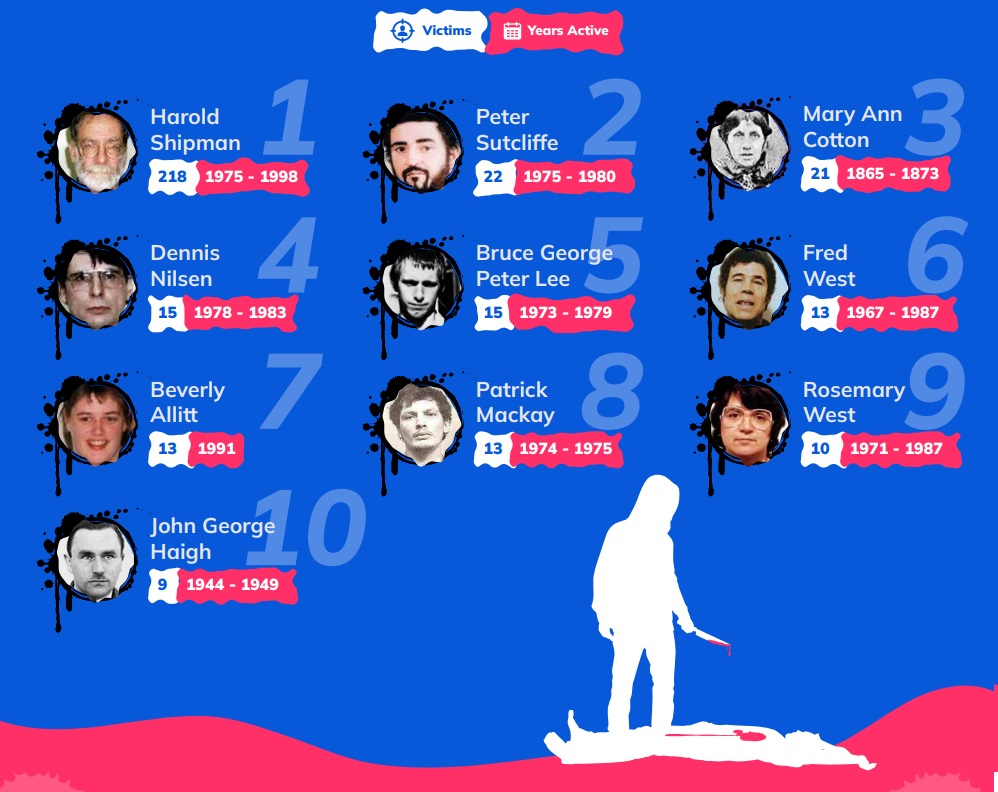 Most recent serial killers
The most recent serial killer who has been sentenced in the UK is Mark Martin. He targeted homeless people in Nottingham and killed three women between 2004 – 2005. Since, he has made it known that it was his ambition to become Nottingham's first serial killer. In 2008 he was sentenced to life imprisonment.

Infamous serial killers
Some serial killers have become common household names after shocking the nation with their actions. These are the most infamous serial killers in the UK.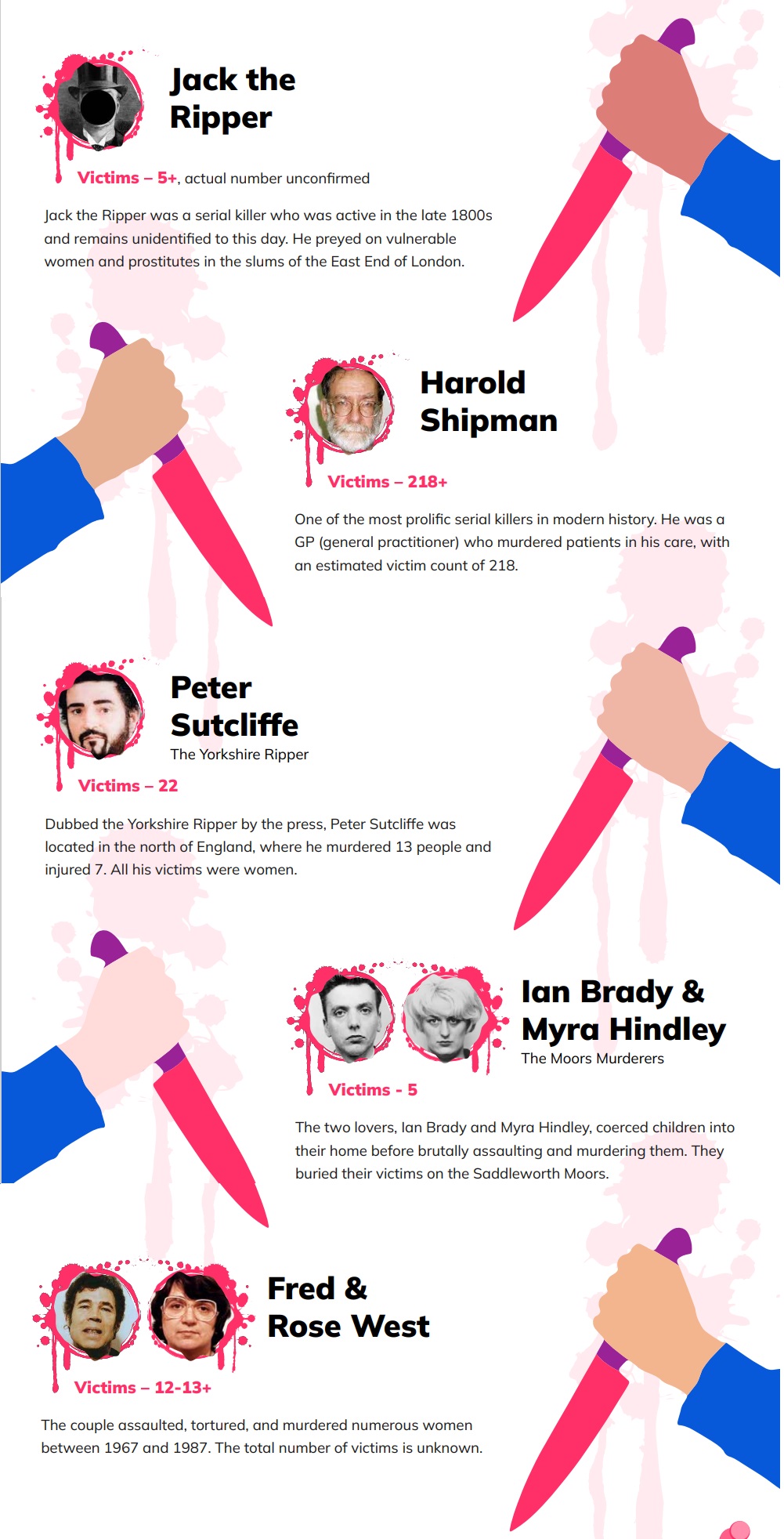 The growing obsession with true crime
People around the world are becoming more obsessed with true crime and serial killer documentaries than ever before. According to recent data, true crime shows are spending days at number one after their initial release.
True crime has gained popularity over the past 5 years in the UK according to Google Trends data.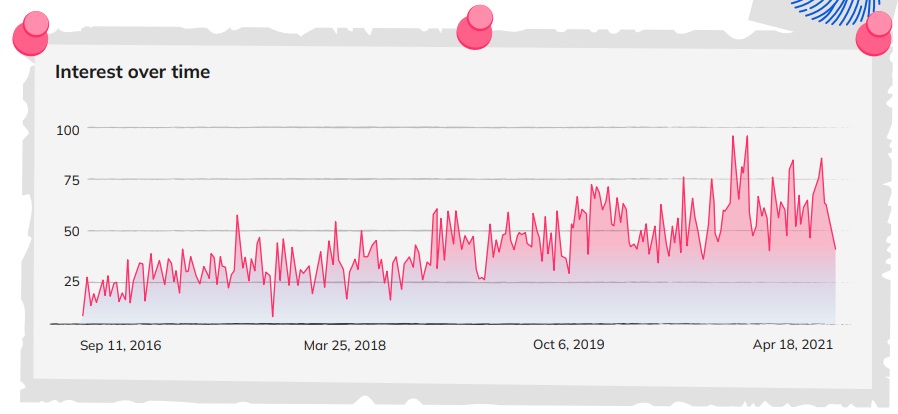 Murders
Aside from serial killings, murders have seen a slight rise over the past couple of years, after hitting an all time high in 2002/2003. These are the figures on homicides that have been committed across the UK.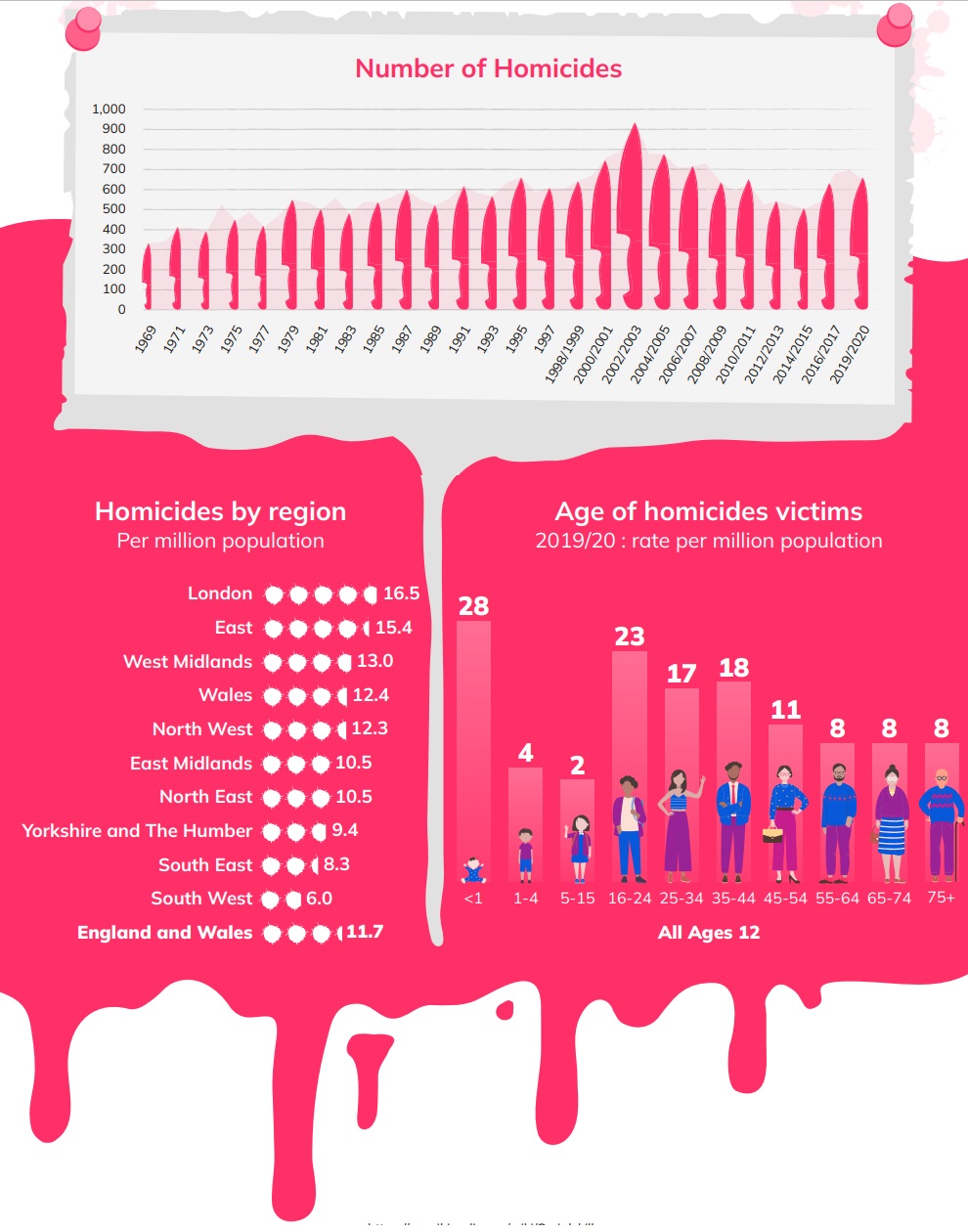 Do you want to solve murders and learn how to catch a killer? Get the best possible start – check out our forensic science courses.
Sources
https://en.wikipedia.org/wiki/List_of_serial_killers_by_country
https://www.ranker.com/list/infamous-british-serial-killers/web-infoguy
https://www.worldatlas.com/articles/how-many-serial-killers-are-active-in-the-uk-now.html
https://commonslibrary.parliament.uk/research-briefings/cbp-8224/
https://en.wikipedia.org/wiki/Serial_killer
https://www.expressandstar.com/news/uk-news/2020/11/13/infamous-serial-killers-who-shocked-and-appalled-britain/
https://www.theringer.com/tv/2021/7/9/22567381/true-crime-documentaries-boom-bubble-netflix-hbo