If you want to become a childminder, you'll need to know how to go about setting up your business. Find out the basics of how to become a childminder with our great blog. You can also learn more from our childcare courses.
Being a childminder is a fulfilling career choice. If its something that appeals to you, you may be considering becoming a self-employed childminder, offering to look after children in your own home.
Your local authority
You will need to see what measures your local authority has in place to register childminders in your county. Every authority has a 'family services' section, although it may be called something different from one county to another. There may also be different requirements in Wales, Northern Ireland and Scotland too.
Get your paperwork in order
Running your own business usually means some kind of background paperwork that needs to be completed and kept up to date and being a childminder is no different! Online business courses are a great way to introduce yourself to a new skillset.
There are certain key things that you have to have in place before you can formally register with OFSTED. You'll need to check who inspects childminders if you don't live in England.
You will need to complete;
A Disclosure and Barring Service (DBS) check if you live in England, Northern Ireland and Wales or through Disclosure Scotland if you live in Scotland. You will also need a DBS certificate for each adult in your household, usually over the age of 16 years, who will be in your home or premises whilst caring for children.
Paediatric First Aid certificate is also a must for anyone looking to become a childminder.
A medical assessment by a GP is also required so that you can prove you are medically fit to look after children. This assessment usually has to be carried out by your own GP. You may find there is a cost to this, from £80 upwards in many instances. Talk to your doctor as they may be able to help with the fee for this.
Consider completing at least one childminding course that gives a general overview of what childminding entails. Modern-day childminders are expected to provide a 'learning through play' environment for every baby and child in their care.
Consider a business qualification too. This can be helpful in understanding how to price your services, the paperwork you need to keep as well as other aspects of running a successful and profitable business.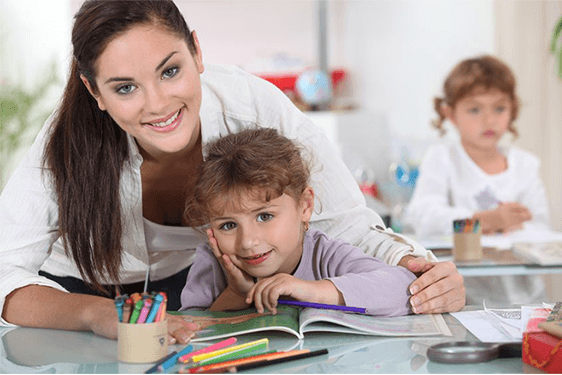 Register with the inspectorate body
In England, you will need to register with OFSTED as a childminder. This is process checks through your paperwork, documentation and whether you provide the stimulating, safe and nurturing environment that young children and babies need in their early years.
There is a growing emphasis on the quality of early years childcare provision as it has been proven with academic studies and research that the better quality learning in these early, formative years, the smaller the gap between children's learning later in life.
In Wales, it is PACEY who are responsible for inspecting childminders. In Scotland is it the Care Inspectorate and in Northern Ireland, it is the Early Years' Service. Check their websites for their current requirements.
Get insured
Once you have completed your application to OFSTED or the equivalent body, and successfully passed your inspection, you will be issued with a certificate. This is an important piece of paper, confirming to parents and caregivers that the provision you offer is safe and of the highest quality.
It also shows that you have in place all the necessary measures and basic qualifications such as first aid.
What you now need to do before you open your doors and welcome children into your home, is public liability insurance. This protects you against paying out potentially expensive claims should something happen whilst a child is in your care.
Stay up to date
Being a childminder can be full-on. After a busy day, you will need to stay on top of your paperwork because you could have a drop-in inspection at any time.
We have produced an in-depth guide to anyone considering becoming a childminder. You can find out how to become a childminder. You can also find out more about the skills and qualifications that are useful for childminders by taking a look at our growing range of childminding courses.
Within your professional field, you can become a specialist, offering childcare services with a specific slant to them such as provision for children with disabilities and more.
Being a childminder is a fantastic career choice and one that parents and caregivers rely on heavily. Is it something you plan on doing? Enrol on a childminding course to test the waters.