Life coaching has just had the Hollywood touch with the upcoming film, 'The Shack'.
Set for release in spring 2017, The Shack is the fictional story of Mack Philips.
After a family tragedy, Mack finds himself spiralling into depression and questioning his innermost beliefs. In this moment of crisis, he receives a letter, urging him to an abandoned shack, deep in the Oregon wilderness.
Laying aside his doubts, Mack finds the shack and three enigmatic characters, led by a woman named Papa. Through this meeting, Mack finds important truths that will transform the understanding of the tragedy and change his life forever.
It is the stuff of Hollywood but, for many people, the prospect of 'changing their lives forever' is a welcome one.
The description of the film picks out many salient points – crisis of faith, casting aside doubt, being open to new experiences, taking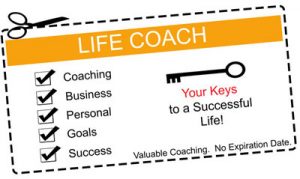 chances and relying on others to guide you are all things that can be tough to do.
Underpinning all of this is the issue of trust. Trusting yourself to have the strength to make changes and trusting those who say they can help, to do so. Is a life coaching course the one for you?
What is Life Coaching?
Life coaching is about the process of moving forward. Setting personal and professional goals is how you will gain the life that you want.
This doesn't mean that, like the character of Matt in 'The Shack', that you are at rock bottom. Quite the contrary! You may be the happiest you have ever been and now feel that the time is right to make a few changes. Because, even though you are happy, healthy and successful, you may feel a little stuck.
Or, you may decide that now is the time to make a big change in life.
Life coaching is about change. Understanding what change or changes you want to make and why, and how you are going to get to the new place where you want to be.
Life coaching is NOT counselling, although there are similar elements. You set the goals, you identify what needs to change and you identify how this change needs to happen. If you are interested in counselling, there are plenty of counselling courses online that would be an excellent step for you to take.
Life coaching courses online give you an interesting insight, as well as the tools to be able to deal with these life changes.
You can also go on to become a life coach for someone else. In a professional capacity, you can be the sounding board they need to understand the changes happening in their life, as well as being in control of what is happening and when.
How to remap your life
Feeling a little lost? Not sure why or how you ended up where you are? Life coaching can and will help. Life coaching courses online examine the process in detail, but an overview of the process will look like this;
Clarifying what you want – is it promotion or a career change? Is it a divorce or another personal change in your life? Only you can answer this question.
Where are you right now? – reflect on your current position and consider how far from your ideal situation you are. There are tools that you can use to help with this process, such as the 'Specific-Descriptive' grid.
Reviewing resources and options – you might want a complete change of career but do you have the financial backing to get through the process of giving up work? What resources do you have? What are all the options for you to consider?
Create an action plan – what are you going to do and when? What will impact on the plan, such as hinder it or speed it up?
Commit – and this is when the support of a trained life coach is invaluable. They can keep you motivated, help steer your determination and remind you why you are doing this when the going gets tough.
Constantly review – when you drive a car, even down a straight road, you have your hands on the wheel, making small adjustments when needed. Reviewing your plan as you make the changes and head for your goals is essential.
Celebrate successes – passed a course? Celebrate! Got a promotion? Celebrate! There are all kinds of successes – big and small – on your journey and you should celebrate each one.
Studying Life Coaching courses online will make a big difference to how you see yourself and the world around you. You will be able to objectively examine your place and role within it, as well as being able to make changes, if and when you need to.
It is also possible that with a life coach qualification under your belt, you can go on and make a difference to other people too by offering them your expertise. Could this be a new career?