You're a new coach and you're ready to start getting clients for your coaching business.
You put up a website, revamped your LinkedIn profile, and went to a few networking events to spread the word. Some people showed interest, but it didn't go much further than that.
You got discouraged. The seminars and the successful coaches you talked to made it look easy.
Now you're not so sure how to promote your coaching business anymore.
After reading this article, you can expand your knowledge using online business management courses and in tern, you'll have a systematic and repeatable way to promote your coaching business.
1. Choose a Market and Differentiate Your Offer
The fastest way to differentiate yourself from other coaches is to home in on the specific problem you want to solve. As a life coach, for example, you can focus on goal setting or time management.
You might think that focusing on a specific problem robs you of the opportunity to serve other clients. But casting too wide a net is harder, especially if you're just starting out.
A good example of this is Fitness Trainers, some of them focus on HIIT while others focus on Yoga or Kettle balls. Why do they do this? There are HIIT trainers who can also do yoga, so it's not purely because of skill set.
They chose one specific market because of three reasons: 
They know they can deliver results faster for that market
They're more familiar with the market's pain points, goals, and demographics
It's easier to give value and build authority on a specific subject
2. Get Referrals from Friends and Family
Tap your warm existing network.
Sending the very first message announcing that you're a coach looking for clients can be overwhelming, that's why it's easier to start with your existing network.
You have to present your offer in an actionable and specific way though, so they understand who you want to work with and the results you can deliver.
Try sending a message like the one below to your friends, family, and co-workers:
"Hi (Name), As you may now, I just started a coaching business where I specialize in helping mid-level executives get the job or promotion they deserve. Do you know anyone who might be interested in this? To kick things off, I'm offering FREE 30minute coaching sessions on networking and resume writing for mid-level managers, so they can start their job search armed with the right tools and strategy.  I'll only be doing this for two weeks, so if you know anyone who needs this kind of help, please forward this email to them.  Thank you so much for your support."
Once you get people in a free consultation, you can then gauge if they're a good fit for your offer.
If you have formal work experience in the field you want to coach, you can leverage this to get more leads. For example, coaches with a background in organizational leadership can offer sessions on change management or strategic communication for companies.
Insert a similar paragraph in your message:
"As an organizational leadership graduate with 4 years' experience in senior management roles, I have helped companies navigate the complex process of merging teams and resources and adapting new technologies or processes." Not everyone you talk to will end up a client. Even so, remember that the time you spend talking to them will help you understand the market so you can further refine your offer based on their needs.
3. Engage in Social Media Groups
Join groups on Facebook and LinkedIn relevant to your market's interest. Health coaches, for instance, can join groups about running or dieting.
Your goal in joining these groups is to provide value and show members that you're an expert in your subject. You're not there to promote your services directly.
Answer questions, give advice, and post observations of your own. With leadership coaches, for instance, you might answer questions about how to handle challenging employees, or post tips about different leadership styles.
When someone replies to your comment, message the person directly so you can talk about their specific problems and see if you can help them through coaching.
Ideally, you should have a set of follow-up emails for everyone you talked to that didn't become your client. These emails don't have to be salesy. It's just a way for you to stay on top of mind for them.
4. Build Your Pipeline of Potential Clients with an Email List
Only 2% of deals are closed on the first call, so don't give up on the people who showed interest in your coaching just yet.
Put up an email opt-in box on your website, where visitors can sign-up for your newsletter to get a free guide or newsletter on your subject. Austin Belcak of Cultivated Culture, for example, uses a job referral toolkit as a way to entice new subscribers into joining his email list.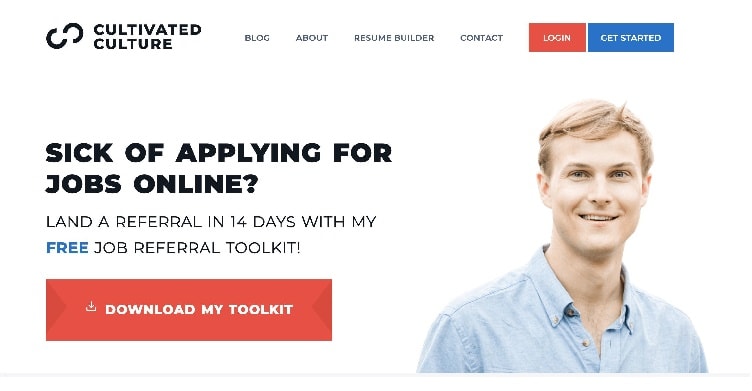 What to email your subscribers:
Ask about the challenges they're facing when it comes to achieving their goal. Financial coaches, for example, can ask subscribers what their biggest challenge is when it comes to budgeting or picking an investment. You're doing this to start a dialogue with them and understand their challenges better.
Share the obstacles and results of past clients. If you don't have clients yet, write about how you overcame the same challenges you want to coach others on.
Email them about relevant workshops or events you're a speaker.
It goes without saying that you should also send emails about your coaching programs, whether it's a 1:1 program, group program, or a course.
Don't have a big list yet? Check out this article on getting email subscribers for more information.
5. Speak in Events Where Your Audience Hangs Out
Search for events on meetup.com, Eventbrite, Facebook or your local paper. Attend the recurring events relevant to the topics your coaching covers.
When you get there, ask the speakers what they did to get invited as a speaker. Ask the organizers if they're looking for more speakers for future events, too.
Offer to speak for free on a topic related to your coaching services. Most event organizers will allow you to promote your services at the end of your presentation, but its better to confirm this beforehand.
If you happen to be invited to an event that pays a speaker's fee or honorarium, it might be worth investing in branded printouts like worksheets or certificates with presentation folders stamped with your logo and contact details.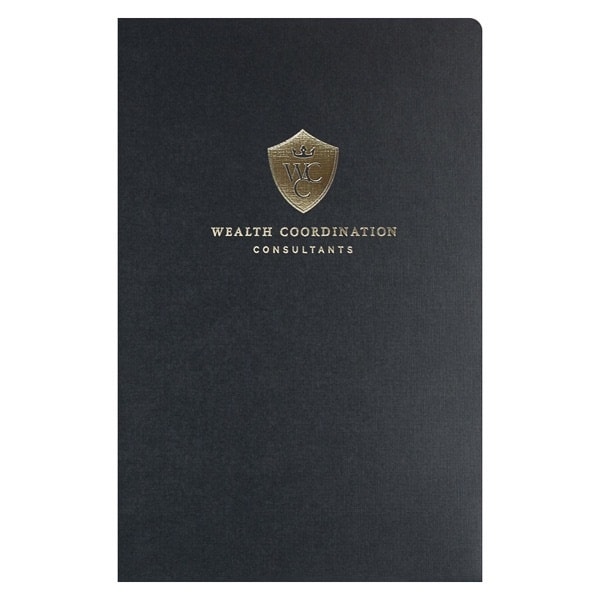 Give people an incentive to sign-up for your email list at the end of your talks, such as a checklist about the topic you discussed or a discount for your coaching services.
While you're at it, network with the people attending the event. They attended, so they're part of your target audience too. Ask what they thought of the presentations and what motivated them to attend. If they connect with you and you know that you can help, give them your card.
Write the Ultimate Guide on Your Subject
Writing the ultimate guide is tedious. All the effort to write, compile, and then promote this ultimate guide will be worth it though because it will position you the expert in your niche.
You'll find so many business coaches publishing short articles on management or sales. But rare is the expert who can pen a definitive guide on their subject. Nikko Lenda's Ultimate List of Pricing Psychology Tactics, is one example of this. It covers everything from using discounts properly to reducing the pain of buying.
Ultimate guides are massive posts that people will want to reference almost every time they need information on the subject. Potential clients who see this will realize you know more than enough to help them achieve their goals.
Don't Buy the Hype
Lots of coaches get sucked into hyped-up programs promising hundreds of leads for a mere 30 minutes of work per day. These programs may come in the form of Facebook ads, funnel systems, or lead generation companies offering to get you more appointments.
While all of them are scams and some are effective, there is no one magic bullet that will instantly get you clients. You have to put in the work.
Show up every day. Spend time building your audience and making connections. If you follow any of the strategies here consistently, you won't need a Hail Mary 6-figure blueprint.