Welcome to our concise guide on becoming a mental health nurse—a career path with a profound impact on individuals facing psychological challenges. This guide equips you with essential qualifications, skills, and insights to thrive in this rewarding field. Join us as we explore the transformative world of mental health nursing, where compassion and expertise empower you to make a difference in the lives of others.
What is a Mental Health Nurse?
If you aspire to become a Mental Health Nurse in the UK, you must pursue specific qualifications and training tailored to this rewarding profession. The first step to becoming a mental health nurse is obtaining the necessary educational background and skills.
To train as a mental health nurse, you typically need to enrol in a relevant nursing program focusing on mental health nursing. Throughout your studies, you'll acquire the essential qualifications and mental health nursing skills required for the role.
As a mental health nurse, your primary responsibility will be to aid patients in their recovery from mental health issues and illnesses. This involves providing support and care to patients over extended periods, often in psychiatric wards or community settings. Building trusting relationships with patients is crucial, although it can be challenging due to the nature of some mental illnesses, making it hard for individuals to establish connections outside their immediate family or support group.
Collaboration is a significant aspect of the job, as mental health nurses work closely with patients, family members, and other healthcare professionals to develop personalised care plans that cater to everyone's needs.
Alternatively, if you're interested in becoming a mental health support worker, your role will primarily involve assisting mental health nurses and other healthcare professionals in supporting patients.
What Does a Mental Health Nurse Do?
Mental Health Nurses are vital multidisciplinary team members, working alongside GPs, Psychologists, Social Workers, Psychiatrists, and Healthcare Assistants to support individuals' recovery. To become a mental health nurse in the UK, one must acquire the necessary qualifications and skills through specific training.
These nurses assist patients and their support groups in overcoming challenges like negative emotions related to their circumstances. By creating an open and supportive environment, mental health nurses help patients feel comfortable with themselves and bridge the understanding gap between patients and their families and friends.
The primary goal is to empower patients to lead happy, positive, and independent lives. Daily tasks include:
understanding patients' mental health needs
identifying the root causes of issues
keeping accurate records,
conducting therapy sessions
monitoring progress
administering medications
providing treatments.
For those interested in supporting mental health patients in a supplementary role, exploring the position of a mental health support worker may be worthwhile. These workers are crucial in assisting mental health nurses and other healthcare professionals in providing essential care and support to patients.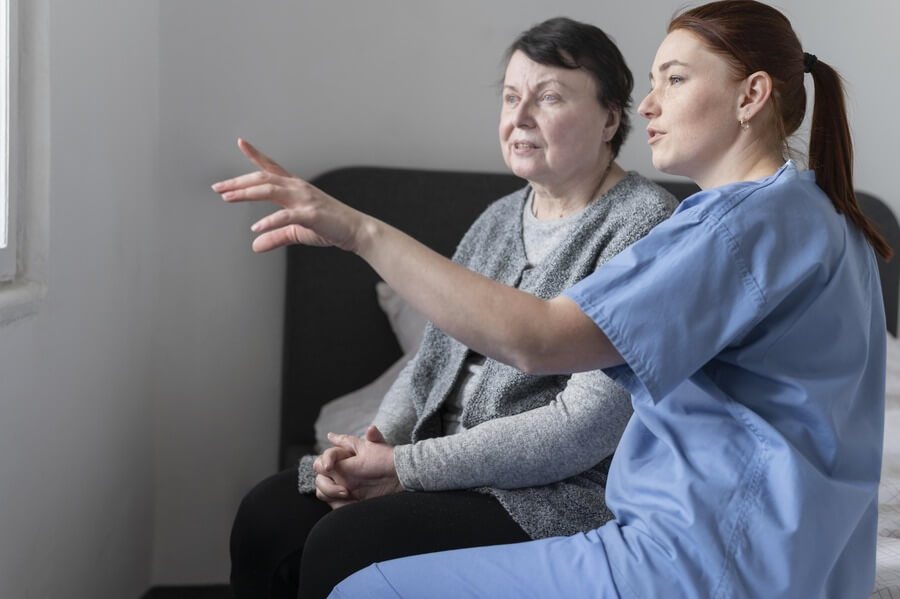 Why Chose Mental Health Nursing?
Becoming a mental health nurse presents numerous compelling reasons to pursue this rewarding career. This profession allows you to make a meaningful difference in people's lives, offering a sense of fulfilment and purpose. As you embark on your journey to becoming a mental health nurse in the UK, you'll find various pathways and qualifications available to train for this role.
One of the key benefits of being a mental health nurse is the high degree of flexibility in your career. You can work in diverse settings, such as hospitals, community centres, or even as part of outreach programs, providing care and support to those in need. This flexibility opens doors to a variety of experiences and growth opportunities.
Moreover, mental health nursing is a field with excellent employment prospects. The demand for skilled and compassionate mental health nurses is continuously growing. As you acquire the necessary mental health nursing skills and qualifications, you'll find many opportunities to contribute to the well-being of others. If you're considering a career in mental health but not necessarily as a nurse, you might explore the role of a mental health support worker. These professionals play a vital role in assisting mental health nurses and other healthcare providers deliver essential care and support to patients. Understanding the job description of the mental health support worker can help determine if this path aligns with your career aspirations.
Qualifications to be a Mental Health Nurse
Obtaining a specialised mental health nursing degree is essential to pursue a career as a Mental Health Nurse. It's important to note that mental health nursing qualifications differ from standard nursing degrees, which do not qualify you to work as a Mental Health Nurse without additional training.
Thankfully, 122 universities in the UK offer mental health nursing degrees, whereas standard nursing degrees are available at 87 universities. However, before enrolling in a mental health nursing program, ensure it is approved by the Nursing and Midwifery Council (NMC) to ensure eligibility for practice as a Registered Nurse.
Academic Requirements: GCSEs: Ideally, have at least 4 GCSEs or equivalent level 2 qualifications, including English, Maths, and one science (graded four or higher).
A-levels: Consider taking a science-oriented A-level and qualifications in psychology or sociology, if available. Alternatively, a level 3 health, science, or nursing diploma can be suitable for further study.
Choose a Degree Program: Several universities offer specialised courses in mental health nursing, providing a direct route into the profession. Some nursing courses allow you to study various nursing areas before choosing a specialisation. Some universities permit you to start in the second year of your nursing course if you have a related degree (e.g., psychology, social work, or life sciences).
Alternatively, you can consider apprenticeships and specialised mental health courses online as pathways to qualify as a mental health nurse. Whichever degree program or qualification you choose, ensure it is certified by the Nursing & Midwifery Council to meet current regulations and requirements. This ensures your compliance with the necessary standards for practice in the field.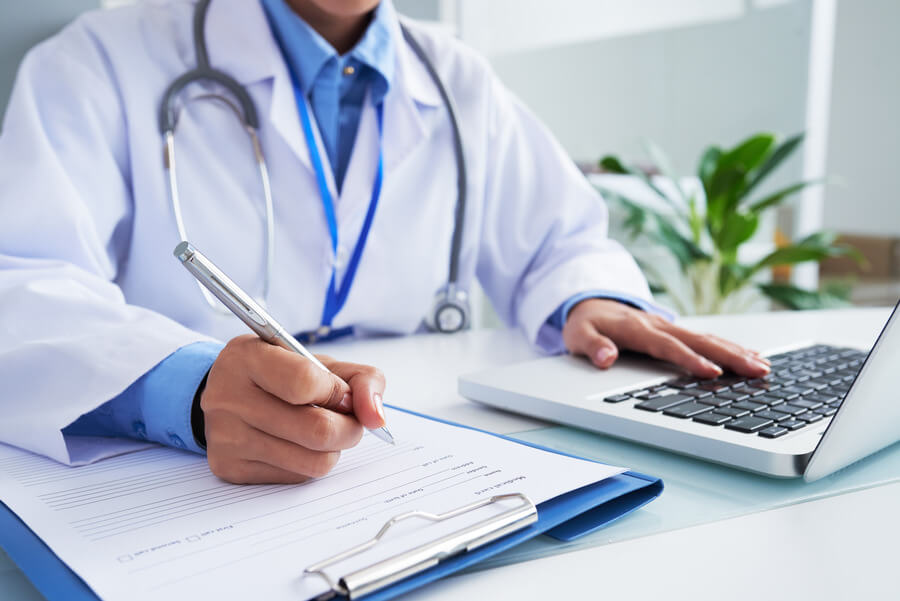 How to Become a Mental Health Nurse
If you're passionate about helping others, you might wonder how to become a mental health nurse. The four key steps are below:
Consider volunteering at local mental health care services or a charity to gain practical experience and insights into the nursing profession. This can help you identify areas for skill development and build a professional network.
1. Entry Requirements
To be eligible for a mental health nursing degree, you must meet specific minimum course requirements, which may vary slightly depending on the university. Typically, these requirements include:
5 GCSEs at grade C (4) or above, encompassing English, Maths, and a science subject.
2 A Levels focusing on Biology or Human Biology, preferably Psychology or Sociology.
If you need these preliminary qualifications, don't worry; options are available. Firstly, you can study the required GCSEs to meet the criteria. Alternatively, for Maths and English, you can opt for Functional Skills qualifications, which concentrate on the practical aspects of these subjects, allowing you to qualify within a few weeks. Most universities accept Functional Skills qualifications, but confirming before applying is advisable.
If you need the relevant A-levels for a mental health nursing degree, you can study them online through learning direct. Online courses typically take up to a year to complete, but they offer a faster way to achieve A-level qualifications than traditional classroom learning, saving valuable time.
Furthermore, if you lack Level 3 qualifications, such as A Levels, you can pursue an Access to Higher Education Diploma (Nursing). This diploma allows you to study a mental health nursing degree at a university, such as MMU or Brighton, without needing multiple A Levels, and it can typically be completed within 9-12 months.
2. Gain Your Qualifications
Obtaining essential qualifications becomes crucial once you decide on nursing as your desired career. As mentioned, there are various pathways into mental health nursing, but most specialists hold a degree-level qualification in nursing or a related field. Practical experience also plays a significant role in your qualifications.
While many nursing courses include practical elements, you can enhance your experience by volunteering at a local health centre or pursuing additional courses. Before proceeding, ensure that your nursing qualifications are certified by the Nursing & Midwifery Council (NMC) to meet the necessary standards.
3. Develop Your Specialism
As nursing degrees typically encompass various aspects of the profession to produce well-rounded healthcare professionals, it becomes crucial to specialise in mental health nursing. You can achieve this by pursuing a postgraduate qualification in mental health care, focusing your work experience in this area, or enrolling in a professional development course. These certifications will enable you to advance your practice and career prospects.
Some NHS teaching hospitals offer professional development opportunities for newly qualified nurses, so it's advisable to seek advice from your institution.
4. Apply For Positions
After successfully qualifying and obtaining certification as a mental health nurse and specialising in mental health nursing, the next step is securing a permanent position. While the NHS is the primary employer for most nurses, you can also explore opportunities with charities and private institutions. During the application process, highlight your professional experience and showcase your adaptable skill set to stand out as a strong candidate.
Professional Development
Irrespective of your path to becoming a mental health nurse, ongoing professional development is essential for your progress. This involves pursuing further qualifications, attending professional conferences, and staying updated with the latest methods in mental health care through research papers. Continual professional development enhances your employment prospects and elevates your expertise as a healthcare professional.
For more information on how to write a professional development plan, check this resource out.
How Long Does it Take to Become a Qualified Mental Health Nurse?
The time required to qualify as a Mental Health Nurse depends on your qualifications. A typical mental health nursing degree at university takes three years to complete. However, the additional time needed to qualify will be determined by your current Level 2 and Level 3 qualifications.
If you require Level 2 qualifications, Level 3 qualifications, and a mental health nursing degree, you can achieve all of these within four years. learndirect offers an Access to Higher Education Diploma (Nursing) and Level 2 Functional Skills English and Maths courses, which, when taken together, provide the fastest route to becoming a qualified Mental Health Nurse.
Is it Hard to be a Mental Health Nurse?
Mental health nursing presents unique challenges as you work with patients often in vulnerable and unwell states.
Your patients may experience extreme mania or depression, making it challenging to engage with them effectively. They might express thoughts of self-harm or have plans to act on such feelings, turning routine visits into crisis interventions that can disrupt your entire day.
To thrive in this role, you must remain calm under pressure, think clearly, and handle rapidly changing situations professionally. Protecting your mental health is equally crucial throughout the process.
Ideal Qualities for a Mental Health Nurse
Essential skills for Mental Health Nurses include:
Problem-solving
Strong interpersonal communication
Observational abilities
Sound judgement
Above all, empathy, and a strong desire to help others are crucial. Individuals facing mental health issues and illnesses often encounter stigma, so treating them with dignity can make a difference.
If you work for the NHS, upholding its values is expected, which include prioritising patients, showing respect and dignity to all individuals, committing to quality care, demonstrating compassion, striving to improve lives, and ensuring inclusivity for all.
After completing your nurse training to become a Registered Mental Health Nurse, registration with the Nursing and Midwifery Council (NMC) is necessary. This registration ensures that you work in an environment where these qualities and values are upheld daily, allowing you to become familiar with them quickly.
Continuing Professional Development (CPD) is essential to maintain your license as a working Mental Health Nurse. If you aspire to progress and specialise, gaining on-the-job experience and pursuing further qualifications will strengthen your application for senior specialised positions.
Does a Mental Health Nurse Get Paid More?
In the private sector, Mental Health Nurses' pay is not capped, which means there is potential to earn more than other nurses. However, the actual salary can vary depending on the facility and organisation you work for.
In contrast, the NHS operates on a banding system for nurses, where all Nurses, including Mental Health Nurses, receive the same rate of pay based on years of service and performance reviews during annual appraisals. Upon graduating as a Mental Health Nurse (or any other type of Nurse), you typically start at band five and progress as you gain experience and complete professional development. Advancing to higher bands can lead to substantial wages, and you can find more details on nurse earnings in our blog.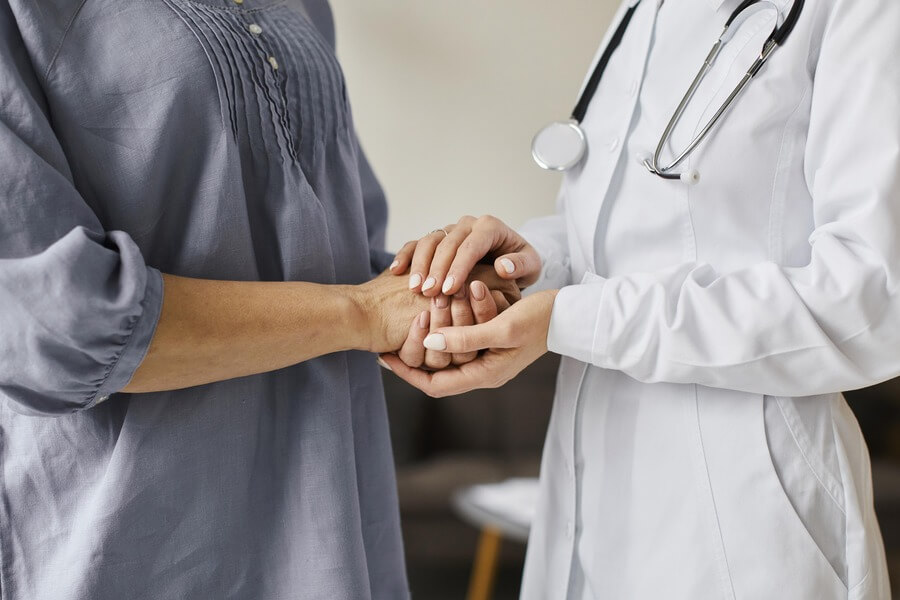 Career Opportunities for Mental Health Nurses
As your career advances, you'll have the opportunity to specialise and undergo additional training to support specific groups or demographics. Here are some areas you can explore:
1. Working with Children
You can join Child and Adolescent Mental Health Services (CAMHS), supporting and treating children and young people. As a CAMHS Nurse, you'll deliver care packages while empowering them to effectively manage their emotions, feelings, and thoughts.
2. Working with Older People
Specialise in caring for elderly individuals experiencing depression, dementia, or other mental health issues in homes, nursing homes, ambulatory care, or acute care facilities
3. Working with Individuals with Substance Misuse Issues
Impact lives positively by addressing alcohol and drug misuse issues. Duties may include running community wellbeing clinics, performing interventions, conducting healthcare assessments, screening for blood-borne viruses, and administering vaccinations.
4. Talking Therapies
Provide various talking therapies tailored to individuals' mental health issues, such as anxiety, obsessive thoughts, sleeping problems, and phobias. Therapies can include counselling, Cognitive Behavioural Therapy (CBT), guided self-help, and more.
5. Working with Prisons and Ex-Offenders
In this specialized area, you'll support prisoners and ex-offenders with mental health issues, aiding in their rehabilitation. Duties encompass mental health and risk assessments, creating care plans, administering medications, updating reports, assessing progress, organizing discharges, and referrals to other healthcare professionals when needed.
One of the benefits of progressing as a Mental Health Nurse is the ability to change specialisms without hindrance. Training and skill development across different teams are encouraged, allowing you to bring valuable experience to new challenges.
As your career evolves, you can also consider becoming a Nurse Leader or Nurse Educator. These roles involve leading teams of mental health nurses or training the next generation, both offering their unique rewards.
Unsure of what to do with a nursing degree? Read our guide here.
What is an RMN nurse?
A Registered Mental Nurse (RMN) specialises in caring for patients with psychological conditions. Working alongside doctors, therapists, and other nurses, you deliver hands-on care and treat various psychiatric and physical conditions. Some of your day-to-day responsibilities include:
Supporting patients and continually assessing their needs.
Administering medication.
Maintaining accurate and up-to-date patient records in compliance with current legislation.
Providing physical care as needed, including assisting with patient hygiene and self-care.
Building empathetic and supportive relationships with patients and their relatives.
Identifying when a patient is at risk and helping to reduce their distress.
Encouraging patient participation in therapy.
Supervising the care environment to create a therapeutic setting for recovery.
Collaborating with other healthcare professionals to create effective treatment plans.
You work with various patients and conditions, ranging from short-term support after events like bereavement to lifelong conditions such as bipolar disorder or schizophrenia.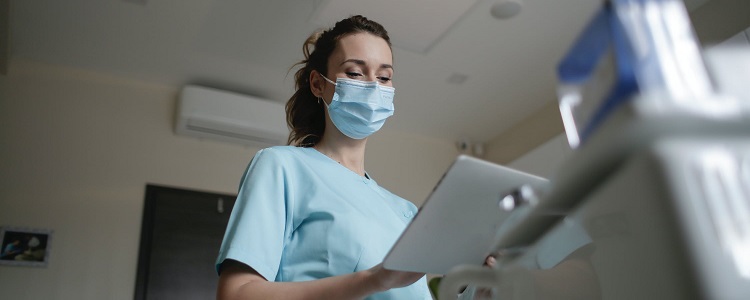 What is the average salary for mental health nurses?
Mental health nurses typically begin with a starting salary of approximately £25,000 per year. With experience, their earnings can rise to as much as £45,000 per year on a full-time basis. The mental health sector offers ample opportunities for promotions and career advancement, making it a vibrant and promising field within nursing.
Skill sets for an RMN nurse
As an RMN nurse, empathy is a central skill you must possess. Creating a supportive and caring environment for your patients requires a personable and friendly manner. Building trust with your patients is crucial as it encourages cooperation with treatment, allowing you to respond to them compassionately. Alongside empathy, here are other vital skills essential for a mental health nurse:
Strong communication skills, including active listening to the patient's needs.
Problem-solving abilities and quick thinking to address challenges effectively.
Maintaining a calm disposition, particularly in stressful or distressing situations.
Practical observational skills and conducting risk assessments.
Knowledge of medicine and psychology to provide comprehensive care.
Basic IT skills for record-keeping purposes.
A collaborative attitude towards working with colleagues in a team-based approach
Final Tips
Becoming a mental health nurse offers a fulfilling and purpose-driven career path. Throughout this guide, we have explored the vital steps, qualifications, and skills required to embark on this transformative journey. As society continues to prioritize mental well-being, the demand for compassionate and skilled mental health nurses remains higher than ever.
By choosing to become a mental health nurse, you are committing to a profession that places empathy and support at its core. Your dedication to nurturing minds and empowering individuals facing psychological challenges will undoubtedly make a lasting impact on their lives and the broader community.
As you embrace the challenges and rewards of mental health nursing, always remember the profound significance of your role in facilitating recovery and promoting resilience. Your commitment to understanding, compassion, and continuous learning will not only elevate your career but also inspire positive change in the lives of those you serve.
FAQs
What skills are important for a mental health nurse?
Important skills for mental health nurses include effective communication, empathy, active listening, problem-solving, assessment and evaluation, medication administration, crisis intervention, and teamwork.
Can I specialise in a specific area of mental health nursing?
Yes, mental health nursing offers various specialisation options, such as child and adolescent mental health, adult psychiatric care, geriatric mental health, substance abuse, and forensic psychiatry.
Where can I work as a mental health nurse?
Mental health nurses work in a variety of settings, including psychiatric hospitals, mental health clinics, community health centres, correctional facilities, schools, and home healthcare.
Is mental health nursing emotionally challenging?
Yes, mental health nursing can be emotionally challenging due to the nature of the work. Nurses must be prepared to handle situations involving emotional distress, crisis management, and potential risks to patients' well-being.
Sources
National Careers Service. (n.d.). Mental health nurse job profile. Available at: https://nationalcareers.service.gov.uk/job-profiles/mental-health-nurse (Accessed 20.07.2023)
Nursing and Midwifery Council. (n.d.). Available at: https://www.nmc.org.uk/ (Accessed 20.07.2023)
Manchester Metropolitan University. (n.d.). BSc (Hons) Mental Health Nursing. Available at: https://www.mmu.ac.uk/study/undergraduate/course/bsc-mental-health-nursing/ (Accessed 20.07.2023)
University of Brighton. (n.d.). Nursing (Mental Health) BSc(Hons). Available at: https://www.brighton.ac.uk/courses/study/nursing-mental-health-bsc-hons.aspx (Accessed 20.07.2023)
Mind. (n.d.). Cognitive Behavioural Therapy (CBT). Available at: https://www.mind.org.uk/information-support/drugs-and-treatments/talking-therapy-and-counselling/cognitive-behavioural-therapy-cbt/#:~:text=Cognitive%20behavioural%20therapy%20(CBT)%20is,affect%20your%20feelings%20and%20actions (Accessed 20.07.2023)
YoungMinds. (n.d.). Your guide to CAMHS. Available at: https://www.youngminds.org.uk/young-person/your-guide-to-support/guide-to-camhs/ (Accessed 20.07.2023)