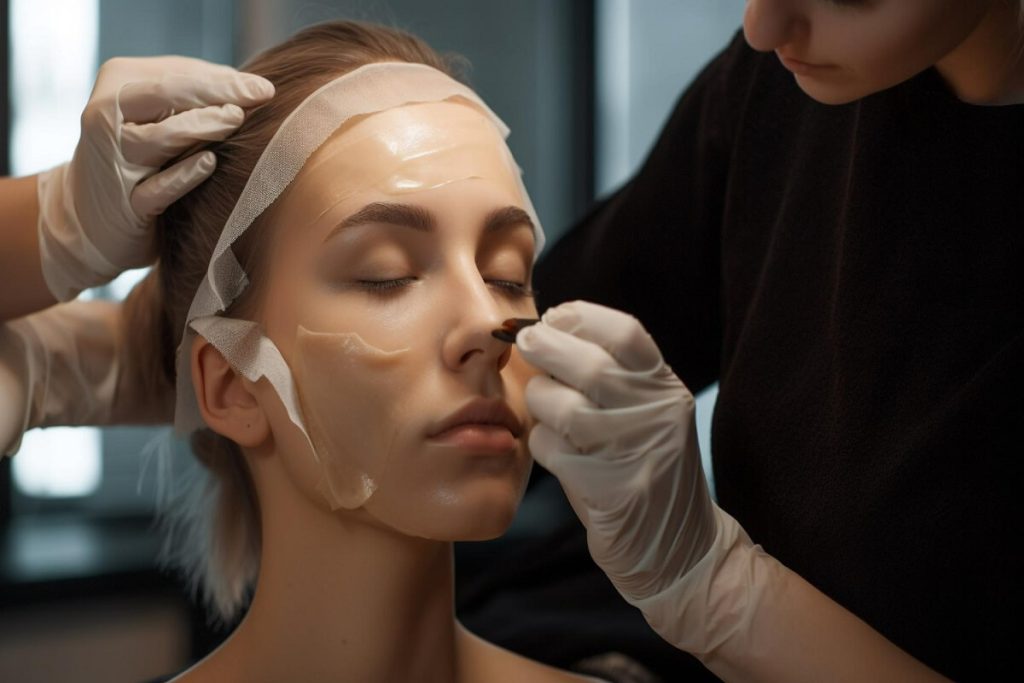 Do you have an interest in nails, lashes, and brows? Do you envision yourself as a beauty therapist? A career in beauty therapy might be your true calling. In this article, we will dive into the intricate world of beauty therapy, and give you in-depth knowledge about what is beauty therapy, as well as how to become a beauty therapist, so that you can show the world your interest in this field of work and express your passion for beauty. 
What is Beauty Therapy?
Beauty therapy brings a vast amount of treatments and cosmetic techniques administered by trained professionals. The consistent allure of the beauty therapy industry suggests that a little professional touch goes a long way, and that it is all about the attention to detail. If you feel that any little detail is important in your day to day tasks, then perhaps we have already found a career prospect for you.
Contrary to popular belief, beauty therapy isn't a modern invention. For hundreds of years, humanity has always felt that grooming and appearance is important in our daily routines. This has only evolved since, up to the 21st century where we consider beauty therapy to be the antithesis for all things beauty and appearance related.
Ancient civilizations, such as the Greeks and Egyptians, were no strangers to beauty treatments. There is widespread evidence that these cultures used skin creams, oil treatments, and even cosmetics by both genders during these times. If you would like to learn more about this topic, we have found some interesting tips in regards to skin care tips from Ancient Egypt, as well as some Ancient Greek skincare secrets that are still used today.
Even in the last 100 years, film stars have also revolutionised the beauty therapy industry. There are countless celebrities that are used to advertise beauty products include makeup, deodorants and aftershaves. Today, beauty therapy extends beyond mere makeup and nails. It encompasses a plethora of treatments like hair removal, facials, massages, eyelash extensions, and even specialised treatments like Botox and skin peels. If any of these beauty routines interest you, then keep reading, because we have plenty more to offer about beauty therapy and how to become a beauty therapist. 
Benefits of a Beauty Therapy Qualification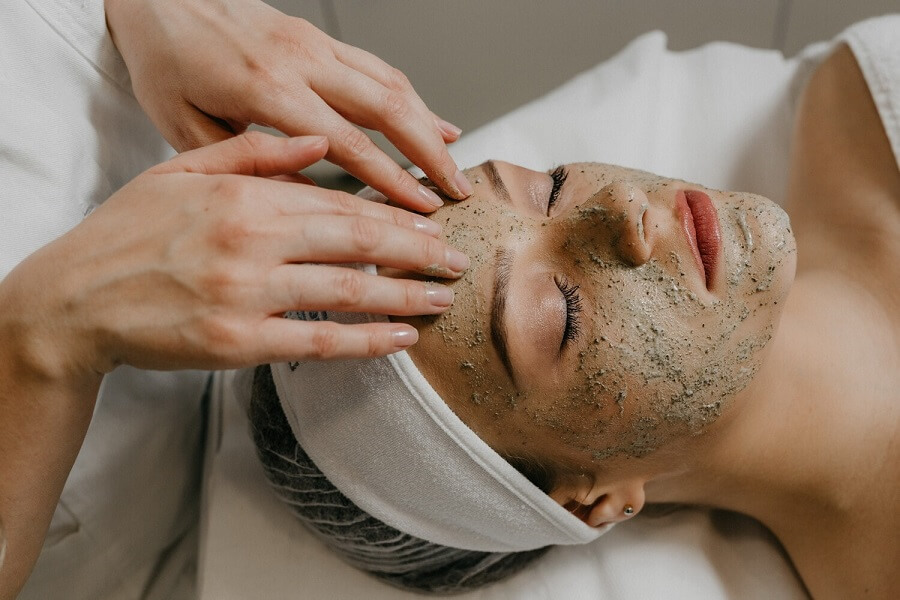 For those that are interested in a career on how to become a beauty therapist, do not worry, because the industry offers a multitude of possibilities that would cater to people of different ages and skill groups. Here are some perks by having a beauty therapy qualification:
Diverse Study Options: Whether your passion lies in hair, nails, dermatology, or spa treatments, beauty therapy offers a broad spectrum of study areas. Some enthusiasts opt for comprehensive courses before delving into specific areas.
Booming Demand: The escalating demand for beauty treatments translates to abundant job opportunities. From upscale spas to chic nail salons, trained beauty therapists are in high demand.
People-Centric Profession: If social interactions energise you, beauty therapy is your area of expertise. With a constant influx of clients, every day will promise new and interesting things for you and your clients, making the job both exciting and fulfilling.
Read more about our top 5 reasons why beauty therapy is a great career.
Career Paths with a Beauty Therapy Qualification
As mentioned, having a beauty therapy qualification will open many doors for your career opportunities. From traditional roles to emerging specialties, there truly is no limit to what you are capable of. Here are some potential career paths that you could undertake within this industry:
Nail technician
Barber or hairdresser
Makeup artist
Massage therapist
Lash technician
Spa assistant
Dermatologist
Facial therapist
Aromatherapy specialist
This list is just the tip of the iceberg, showcasing the vast opportunities awaiting trained beauty therapists.
Essential Qualifications in Beauty Therapy
If you're keen on embarking on beginning your career journey in beauty therapy, and wish to become a beauty therapist, explore the range of online beauty therapy courses that we offer offered by NCC Home Learning. Doing our exclusive online beauty therapy course is a great starting point, covering essential topics like health and safety, skincare treatments, makeup application, and even guidance on establishing your beauty business. Not only this, but we can work around you! If you have a busy lifestyle, we can create a structured routine for you to do your online beauty therapy courses around your life, to make it even easier for a distance learning experience.
Is Beauty Therapy Right for You?
Beauty therapy isn't just about mastering techniques; it's about possessing the right attitude and attributes, meaning that knowing how to become a beauty therapist can suit any variety of people. If the following traits resonate with you, then you have the potential to have a promising career in beauty therapy:
Positive and outgoing.
Empathetic and caring.
Passionate about beauty treatments.
Commitment to quality and safety.
Keen to always learn more.
Strong work ethic and professionalism.
In-depth knowledge in chosen specialities.
Great communication skills.
Business acumen.
Step by Step Guide: Becoming a Beauty Therapist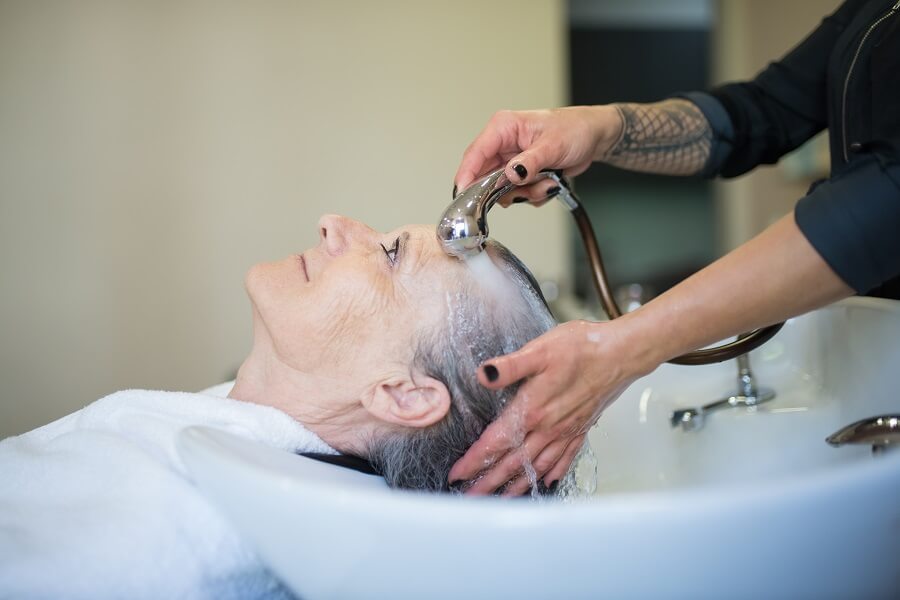 Now that you are certain that you want to progress down the career route of beauty therapy, here is what you need to do on how to become a beauty therapist.
1. Academic Learning: 
Certain colleges will allow you to do a beauty therapy course. However, if there are no colleges that you know that do the course you want, you can do our beauty therapy courses online instead! However, you have to ensure that you obtain a diploma in Beauty therapy (level 2 or 3) or alternatively a T Level in Hair, Beauty, and Aesthetics. These courses, often paired with internships, provide a robust foundation for you to kickstart your career on beauty therapy.
2. Opt for an Apprenticeship: 
Apprenticeships are great for giving you that practical experience that you need on how to become a beauty therapist. Different skill level beauty therapist apprenticeships will offer a blend of workplace learning and academic study, spanning up to 18 months. Additionally, you will need at least 5 GCSEs in order to start an apprenticeship and, for advanced level apprenticeships, English and Maths.
3. Secure a Job: 
Of course, there is also the chance to kickstart your career by joining a beauty salon or spa as a beauty therapy assistant . Even if this means volunteering, it can provide real-life experience for you to see how the industry works, and knowledge is always more valuable than money. This hands-on experience, complemented by on-the-job learning, is invaluable.
4. Enrol in a Private Course: 
Having a speciality within niche areas of beauty therapy will undoubtedly pay more too, which is a bonus! However, this is mainly done by training with private beauty schools. These courses delve deep into specific treatments and techniques. If you are unsure about this, then you should definitely check out the Guild of Beauty Therapists to learn more and obtain professional recognition. 
Day-to-Day Duties of a Beauty Therapist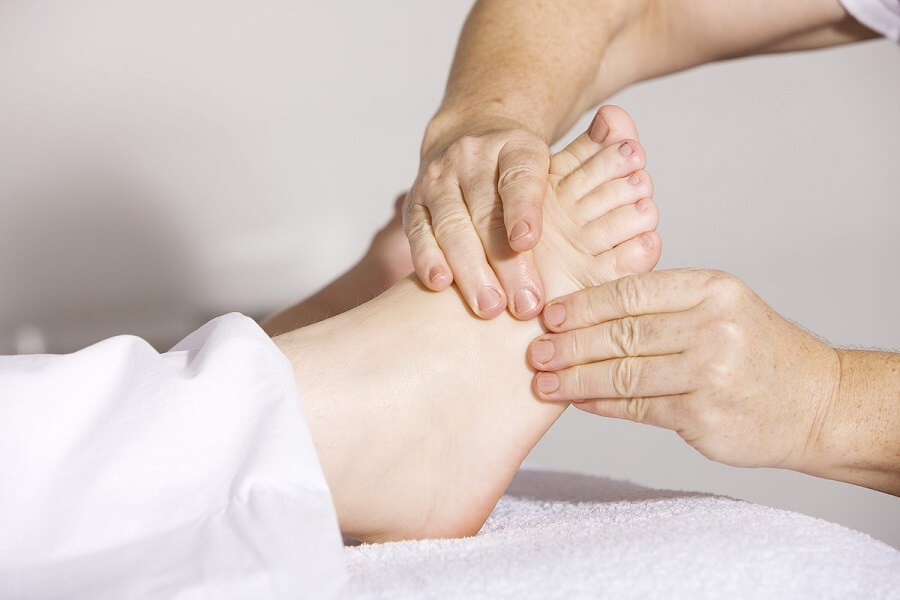 In the role of a beauty therapist, you are guaranteed to come across many unique challenges and possibilities. Of course, you should rise to the occasion at every opportunity, and make sure each client has a great experience. Having a range of treatments at your disposal will be tailored to each of your client's needs. Typical duties that you will undertake daily include:
Skin consultations and treatments
Makeup application and advice
Hair removal techniques
Nail treatments, including extensions and art
Specialised treatments like massages and reflexology
Administrative tasks, including appointment scheduling and record maintenance
Advantages of Being a Beauty Therapist
Being a beauty therapist is not just a job; it's a journey filled with rewards. Whilst we have answered the question about the advantages towards having a beauty therapist qualification, there are also a list of advantages about working as a beauty therapist too:
Diverse Range of Tasks: Every day will bring new challenges and opportunities, ensuring you never experience a dull moment.
Flexible Work Environment: Whether you're employed at a salon or running your own business, beauty therapy offers unparalleled work flexibility.
Opportunity to Make a Difference: As a beauty therapist, you have the power to boost your clients' confidence and self-esteem. Even if your clients want to stick around, you can work around their routines too, and therefore help to personalise their experience.
Robust Job Security: Beauty therapy is a thriving industry that promises stability and growth, ensuring a secure career path whilst also providing new with a diverse range of skills every day. 
Beauty Therapist Responsibilities
As you learn how to become a beauty therapist, you will undoubtedly come across a range of responsibilities that you will have to undertake each day, different from the next. We have collected what we consider to be a complete list of responsibilities that you will need to be aware of as you surround yourself around the beauty therapy industry, and become a beauty therapist.
Hair removal with waxing and electrolysis.
Perform facials: cleanse, massage, and tone.
Offer makeup technique tips.
Analyse skin for face and body.
Greet customers warmly.
Style eyebrows and tint eyelashes.
Provide non-invasive skin treatments.
Deliver various massages, including hot stone and reflexology.
Handle appointment scheduling.
Maintain updated client records.
Promote beauty products and extra treatments.
Assist with makeup application and advice.
Conduct nail services: manicures, pedicures, extensions, and art.
Provide UV treatments and spray tans.
Keep workspace tidy and tools sterilised.
Do you see yourself as being self-employed with no strings attached? This is how to start a beauty business.
Is Having a Level 2 Mandatory Before Doing a Level 3?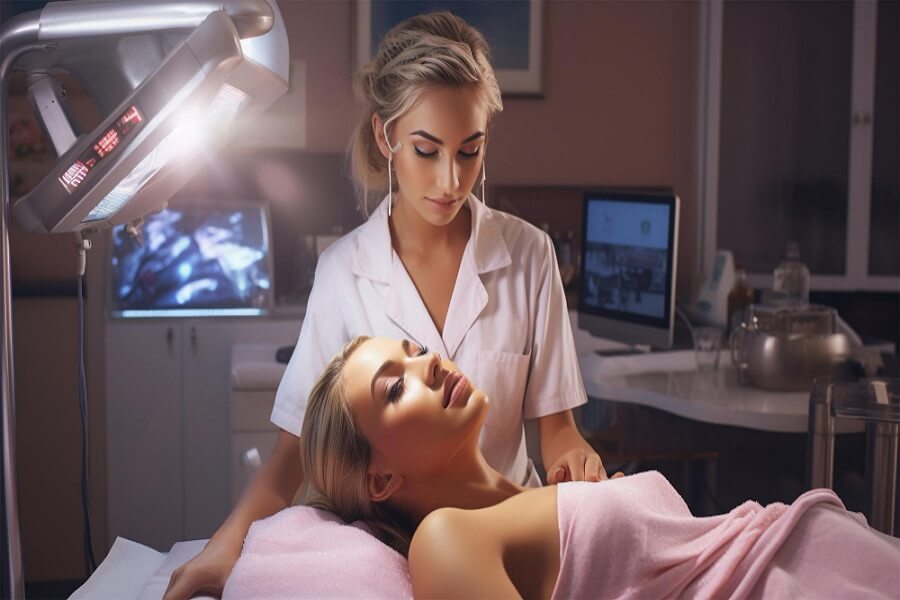 While Level 3 beauty courses are designed with Level 2 graduates in mind, it's not mandatory to have a Level 2 certificate. You can pursue a Level 3 Beauty Treatment Consultant Diploma even without Level 2 qualifications. Discover more about the benefits of online beauty therapy courses.
How Much Do Beauty Therapists Earn?
Based on data from the National Careers Service, beginner beauty therapists can expect an annual salary of around £16,000.
On the other hand, seasoned therapists working full-time (approximately 37 to 40 hours weekly) can earn up to £25,000 annually.
Learn more about beauty therapist salary earnings now.
Career Paths for Beauty Therapists
The beauty therapy industry is ever-evolving, with continuous innovations in products, techniques, and technologies. This dynamic nature offers a plethora of opportunities for skilled beauty therapists.
Global Spa and Travel Sector
Skilled beauty therapists have the world at their fingertips. From luxury cruise ships to exotic holiday resorts, spas and beauty services are in demand. Many therapists gravitate towards the travel sector, seizing the chance to globe-trot while honing their craft and progressing in their profession. As you learn how to become a beauty therapist, you may be interested about working abroad in different spas and other travel sectors, so this should be a great interest to you.
Entertainment Industry
The entertainment world isn't just about makeup and hair. Amidst shoots, there's a need for various treatments like facials, massages, and nail care. Being part of this industry lets you tap into its creative pulse. Plus, accompanying film crews to diverse and intriguing locations ensures you're always at the heart of the action. If you want to combine the entertainment industry with your lust on how to become a beauty therapist, then this will be a worthy combination which will open loads of doors.
Freelance Beauty Expertise
There's the freedom to carve out a niche as an independent beauty therapist. Whether you're mobile, renting space in a clinic, or operating from your home, the choice is yours. This path is ideal for those who cherish autonomy and wish to steer their professional journey.
Clinic-Based Beauty Therapy
For those who prefer a structured environment, numerous renowned clinics nationwide are on the lookout for adept beauty therapists. Joining an established clinic not only offers a stable income but also paves the way for career growth. If camaraderie and teamwork resonate with you, collaborating with seasoned therapists can be both enriching and enjoyable.
Where to Work As A Beauty Therapist
The demand for beauty therapists is on the rise, offering a spectrum of work settings and styles to choose from.
Salon Settings
A straightforward entry into the beauty world is through a salon. Many choose salaried positions, enjoying the financial stability and benefits like insurance without the hassle of managing business finances. Alternatively, some salons offer spaces for self-employed therapists, providing the infrastructure and sometimes even the tools. This setup allows you to learn alongside seasoned professionals, leveraging the salon's reputation to attract clientele and minimise marketing efforts. As you learn how to become a beauty therapist, you may prefer to work in a salon as it is a more professional setting, and if you find one that is local to you, you can benefit more from learning how local businesses work.
Beyond Traditional Salons
For those that would prefer to work independently, becoming a self-employed beauty therapist is a viable route. The possibilities are vast, since you can collaborate with various salons, rent a dedicated space, or even offer mobile services right at a client's doorstep. While this path will make things more flexible for you (especially if you have a busy life), it comes with extra responsibilities like managing insurance, marketing, and finding clients. For those just starting, building a client base might be challenging but is certainly achievable. As you establish trust and a steady clientele, you might even consider launching your own beauty business.
Become a Professional Beauty Therapist
Beauty therapy is a dynamic field, blending artistry with science. As the industry continues to evolve, so will your role as you develop yourself on knowing how to become a beauty therapist. It offers endless opportunities for those passionate about enhancing beauty and well-being. Whether you're just starting or looking to specialise further, the world of beauty therapy promises a fulfilling and prosperous career.
FAQs
What skills are important for a career in beauty therapy?
Important skills for a career in beauty therapy include excellent interpersonal and communication skills, creativity, attention to detail, good hand-eye coordination, and the ability to work well with different types of people. Additionally, knowledge of skincare products, makeup techniques, and the ability to stay updated with the latest beauty trends are beneficial.
Are there any opportunities for career advancement in beauty therapy?
Yes, there are several opportunities for career advancement in beauty therapy. With experience and additional training, you can progress to senior beauty therapist roles, salon or spa management positions, become a trainer or educator, or even start your own beauty therapy business. Continuous professional development and staying updated with industry trends can help you advance in your career.
How can I gain practical experience in beauty therapy?
Gaining practical experience is crucial in beauty therapy. Look for opportunities such as internships or apprenticeships at beauty salons, spas, or wellness centres. These experiences allow you to apply your skills under the guidance of experienced professionals. Additionally, participating in workshops, attending trade shows, and keeping up with industry trends can further enhance your practical knowledge.
---
Sources
Andrews, K., (2022). Skin Care Tips from Ancient Egypt. County Wedding Magazines. [online] available at: https://www.county.wedding/beauty-news/22978/skin-care-tips-from-ancient-egypt#:~:text=The%20ancient%20Egyptians%20are%20credited,a%20gentle%20substitute%20for%20Natron. [accessed 29/08/23]
Gould, H., (2021) 6 Ancient Greek Skincare Secrets You Can Still Use Today. Byrdie. [online] Available at: https://www.byrdie.com/greek-skincare-secrets [accessed 29/08/23]
Beauty Guild (n.d.). Home. [online] Available at: https://www.beautyguild.com/ [accessed 29/08/23]
National Careers Service (n.d.). Beauty Therapist. [online] Available at: https://nationalcareers.service.gov.uk/job-profiles/beauty-therapist [accessed 29/08/23]