A personal assistant is a key member of a thriving company or organisation. They will often work with senior members of management, managing diaries, fielding phone calls and requests for work, as well as general and sometimes, industry-specific enquiries.
You need to be reliable and organised but above all, multi -skilled across many different areas. Thus, many students of online personal assistant courses choose a course that ensures they have the skills and the knowledge needed to be an effective PA.
The changing world of the PA
You may think that the PA does everything from buy the milk and pick up the dry cleaning, to typing letters and answering the phone. The reality is that a well-organised and effective PA can often be head-hunted by firms and corporations, all of whom know one thing – an effective PA makes for an effective business.
Qualified, skilled and experienced PAs can be hard to find which is why studying for a qualification in being a personal assistant is key to success. Showing a potential employer that you can make the leap into this career, and for it to be successful, starts with showing that you can successfully complete a qualification.
This qualification needs to be of value. It needs to be composed of all the elements that employers are currently looking for, and those that they possibly need and want – but are unaware of! For example, diary management is not just about booking appointments when the boss is free. It is about understanding that wall-to-wall meetings leave little time for work to be done or that some meetings are best grouped together or, that some meetings are not needed at all.
Get qualified and skilled!
Every business and every manager will look for something different in a PA which can make it hard to produce a CV that answers all 'PA position vacant' adverts. There is one commonality, however, and that is a PA who boasts a qualification that has broad base to it, and shows the wide range of skills and knowledge that the person has in such an important position.
Many people choose to study courses online and when you consider the benefits, you will understand why;
Develop self-management
Learning a new skill, whether that is customer service as part of online personal assistant courses or learning how to bake the perfect cake, can be daunting – it takes commitment, it takes ability but more importantly, it takes self-discipline and management.
In other words, when others are enjoying a night on the town, you are at home, studying a module or writing an assignment. It is understanding that in order to gain this qualification, you need to make a real commitment to it.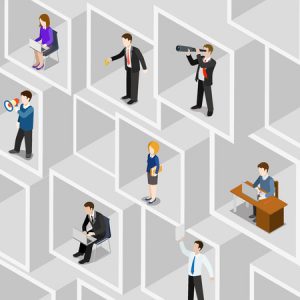 For many employers, successfully completing an online course speaks volumes about the nature of the person sat in front of them. Don't dismiss online courses as being of little or no value because to do so, is to do such courses and providers a disservice.
More affordable
Taking a new career path used to mean giving up your old job and re-training. This meant expense at a time when you had little income to spend on it. It can also mean student debt.
But with online courses, you can pay in convenient and affordable monthly instalments. There is no need to borrow money and you can continue working in your current role whilst gaining a valuable qualification.
Convenient
Learning should be accessible and enjoyable. It should also mould to your lifestyle; course materials should be easy to access and of high quality. You should be able to study in a way that suits you – this may be with on paper or online.
Studying from home is convenient because, you can access the course in the way that you choose. There is no need to spend hours in a classroom when you can work through a qualification at your own pace, in the comfort of your own home.
Your pace, your course, your qualification
Online personal assistant courses are perfect for anyone wanting to become a PA or to expand on their current knowledge and skill set. You study at your own pace, working through the modules and gaining feedback from your expert tutor every step of the way.
Why become a PA?
More and more companies are realising the value of well-qualified PAs. For many people, it is the career that takes them all over the world, working for some of the most senior figures in global companies and corporations.
Is the varied role of PA something that would suit you?