Choosing the right A level to take can be a stressful situation. No doubt you'll want to select a subject that is within your skill set so you can complete it well, but you'll also want a topic that will be useful to you in the future. Fortunately, plenty of the easiest A levels you can take in college tick these criteria!
Whether you plan on completing online A levels in the comfort of your own home or are willing to make the journey to a college near you, choosing one of the most straightforward A levels will help you boost your CV without barely even trying. So, if you're looking for a stress-free journey through college and a perfect diploma two years down the line, here are 10 of the easiest A levels you can take to earn a qualification without too much strain.
Film Studies
How Long It Takes To Complete: Two years
Pass Rate: 99%
If you love films and can watch or discuss them all day, film studies will undoubtedly be an easy ride for you. In fact, many other people would put film studies in the top position of a list of the easiest A levels you can take, too – and, with a pass rate of 99%, there's not much to complain about all around! During a film studies A level course, you will be able to watch several movies from different eras and analyse the characters, themes and creative choices to understand why the production team created the film the way they did.
Naturally, for movie lovers, this is more of a fun hobby than an A level course! However, if you're looking for something a little more challenging, there are film study A levels available that require you to create your own film off the back of everything you've learnt.
Sociology
How Long It Takes To Complete: Two years
Pass Rate: 82%
It's no secret that sociology is one of the easiest A Levels – many students call it the 'easy version' of Psychology! This claim is primarily due to the content of the qualification, which is far less than other sciences, mainly Physics, Chemistry and Biology, and much easier to understand. In addition, in a Sociology A level, all the topics you study are linked together, allowing you to draw the right connections between them.
However, a Sociology A level will require memorising many specific terminology and studies. So, if long-term memory or extended essay writing is a weak point for you, this may not be the right A level to take.
Information Technology (IT)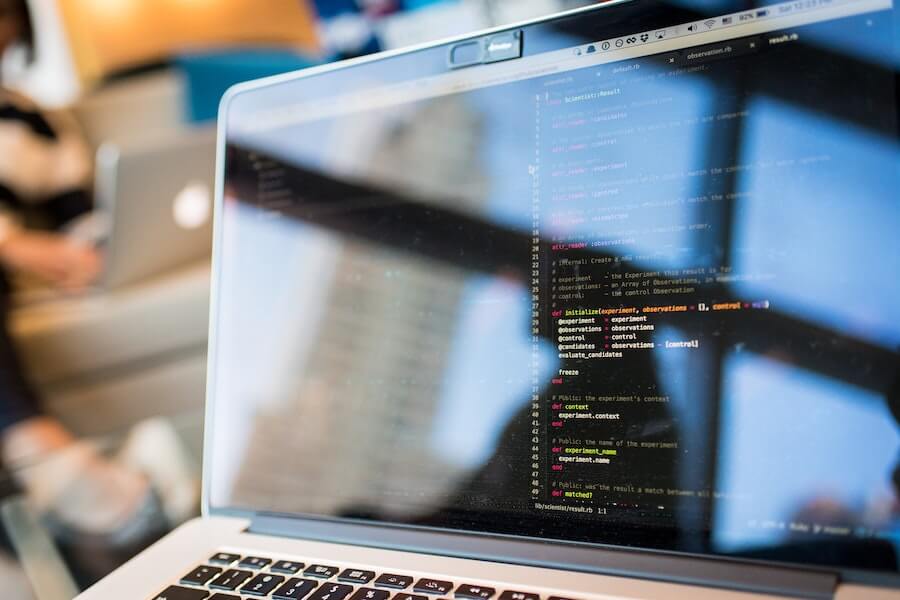 How Long It Takes To Complete: Two-three years
Pass Rate: 90%
Although Information Technology knowledge and knowing your way around a computer are vital in modern society, an IT A level is surprisingly one of the easiest. Also, if you have completed a GCSE in IT or regularly use computers and other electronics, you'll likely already have most of the skills necessary to pass this qualification!
Of course, you will also have to learn some course-specific content. However, this is all relatively easy to understand and focuses primarily on the fundamental of the subject, such as programming and data structures.
Read More: How To Pass A-Levels
Media Studies
How Long It Takes To Complete: Two years
Pass Rate: 90%
Media studies may be one of the easiest A levels you can take, but it's also one of the most exciting and engaging. Plus, media studies are continually relevant in everyday society, with the content focusing on advertising, social media and all the elements that stem from these. Since most of us are already familiar with this type of content, your expert knowledge will undoubtedly give you a fantastic starting point to help you through this course.
Additionally, a chunk of your final grade will depend on a self-produced piece of media. Of course, you will also have to hand in accompanying analysis and assessment of this work. So, if you've got a creative mind and are willing to critique your work, you'll find media studies a breeze.
Geography
How Long It Takes To Complete: Two years
Pass Rate: 98.7%
Geography is a fantastic A-level to take; fortunately, it's also one of the easiest. And, with a pass rate of 98.7%, many past students would agree. Although Geography is one of the most straightforward A levels, the course content will be engaging and absorbing to you if you love to travel and are interested in learning about the world around you.
The content in a Geography A level usually is not too taxing and relatively easy to grasp. Plus, you will likely go on several field trips to visit new environments and explore geographical areas of interest. Although you must complete a field data assessment to pass this course, the equations are basic and easy.
Drama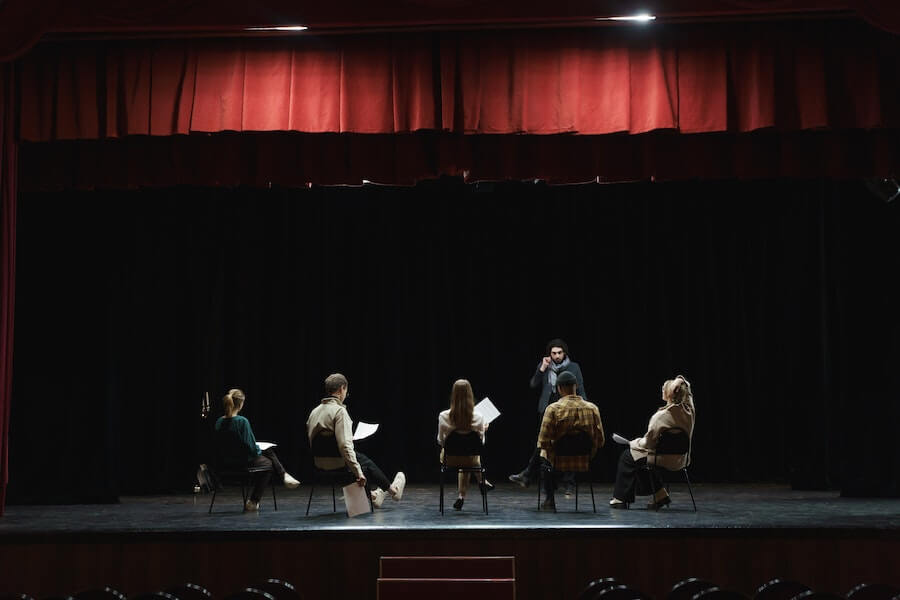 How Long It Takes To Complete: Two years
Pass Rate: 99.3%
If you're looking to pursue a more creative subject that takes you out of textbooks and design work, Drama could be perfect for you. If you are passionate about theatre and telling stories, you will easily fall within the 99.3% pass rate when you finish your course.
A Drama A level requires both practical and theoretical study, providing you with day-to-day variety. You will be expected to collaborate with your classmates to put together and perform your own productions. However, you will also have to read scripts and write essays based on your work. The variety and teamwork should be more than enough to keep you engaged for a solid pass.
Art
How Long It Takes To Complete: Two years
Pass Rate: 98.8%
If you're a creative soul looking for the easiest A levels, Art may be just the subject you're looking for. With an impressive pass rate of 98.8%, an Art A level poses more challenges than you may think. You must have some technical skills in an artistic speciality (such as photography or fine art), but you must also be able to critically evaluate the work of yourself and others.
Despite the work you must complete, the content of an Art A level is fairly straightforward to understand. Through an A level in art, you will learn about different varieties of artistic skills and techniques, plus expand your contextual study skills, like exploring and explaining the influences behind your work.
Business Studies
How Long It Takes To Complete: Two years
Pass Rate: 98%
Although Business Studies doesn't particularly sound like one of the easiest A levels, you'd be surprised! The only difficulty that you may face is understanding the content, which is split into different topics. You can expect to study subjects like the Fundamentals of Marketing, Business Strategy and Fundamentals of Finance. If you are not engaged and interested in the business world, understanding these topics may be nearly impossible.
A Business Studies A level aims to give you a basic overview of business terms, processes and procedures. Fortunately, the exams follow a GCSE format, with multiple choice questions and a few essay-style questions. So, there should be nothing in the exams you aren't already be familiar with.
Design Technology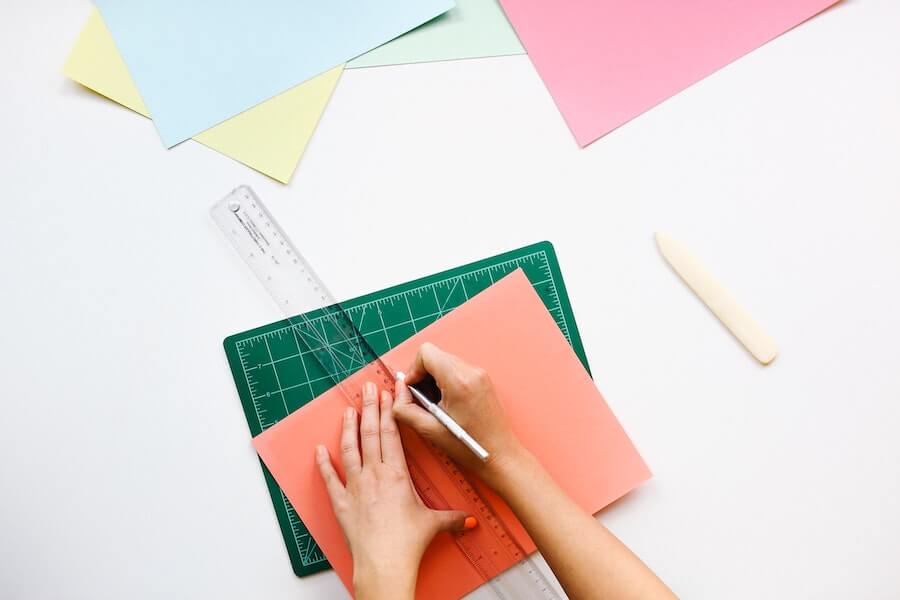 How Long It Takes To Complete: Two years
Pass Rate: 72%
Design Technology may not have as high a pass rate as some of the other easiest A levels on our list, but if you have the right mindset and technical skills, you can breeze through a DT A level. On a Design Technology A-level course, you will be expected to design a build a product quite literally from scratch. This may make it too time-consuming or difficult for some. However, if you want your career to lie in designing products, then DT is definitely the A-level for you. On the other hand, if you plan to take more than one subject, DT can be a great accompaniment for other more theoretical subjects, giving you the perfect creative outlet as long as you are able to put aside enough time to complete the work.
Food Studies
How Long It Takes To Complete: Two years
Pass Rate: 98.5%
If you'd prefer a subject without lengthy exam questions or essays to write, Food Studies is a tasty choice! This is one of the easiest A levels since you don't have to revise content, and the tests judge you only on your technical know-how. One of the most beneficial things about a Food Studies A level is that you can rehearse and prepare for your examinations, which will be on-hand food preparation and similar activities.
Naturally, there will be course content that you must learn for a written paper. However, there's very little memorisation required. Plus, all the content is easy to understand, especially if you have previous experience with food prep. Lastly, an A level in Food Studies will help you in both your personal and professional life, giving you the right skills to run your own kitchen just like that of a 5-star restaurant!
Studying For Your A Levels
Choosing to study one of the easiest A levels will certainly help you get ahead. However, it's not a free pass to coast through without doing anything! Practising for your A levels, even if they are the easiest ones you can take, is vital! So, make sure to put aside plenty of time to study and complete your course to the best of your ability to earn a qualification that you can be proud of.
Looking to retake your A levels? Take a look at our guide on resitting A levels to set yourself on the path of success.
FAQs
Can choosing the easiest A-level subjects affect university admissions or career opportunities?
University admissions and career opportunities generally prioritize the overall grades achieved in A-levels, rather than specific subject choices. While it's advisable to select subjects relevant to your desired field of study or career path, choosing the "easiest" subjects alone may not provide a significant advantage. It's important to consider subjects that align with your interests, skills, and long-term goals, as this can enhance motivation and engagement, leading to better academic performance.
Should I only choose easy subjects to maximize my chances of getting high grades?
Choosing subjects solely based on perceived easiness may not necessarily lead to high grades. It's crucial to select subjects that you genuinely enjoy and are willing to invest time and effort into. When you are genuinely interested in a subject, you are more likely to stay motivated, study consistently, and perform well. Instead of focusing solely on easiness, consider a balanced combination of subjects that align with your strengths, future aspirations, and potential university or career requirements.
Sources
Schoolsweek (2023) Homepage. Available at: https://schoolsweek.co.uk/ [accessed 08/02/2023]