Teaching Assistant Diploma
This QLS Level 3 Teaching Assistant Course is designed for students who are currently working with or want to work in an educational setting as a teaching assistant. It will equip you with a broad base of skills and knowledge, a perfect basis for progressing your career in the classroom.
Learn more
Level 3 / Quality Licence Scheme / PI221
Special offer
Online study
Paper study
Online study
Pay in full
Pay monthly
Pay monthly
over 12 months and £ deposit
over 12 months and £ deposit
Expert Tutoring
12 months tutor support
24hr Access to
Course, assignments & tutor
Endorsed by the
Quality Licence Scheme
NUS Card Eligibility
Enjoy student discounts
Course introduction
Eligible for an NUS TOTUM Student card with this course.
Teaching assistants are an integral part of the learning environment, carrying out a range of learning and practical tasks, as well as some administrative duties too. They help with the supervision and support of children and young people's learning, including social development.
Their presence in the classroom promotes effective learning and teaching. Working under the guidance and supervision of their teaching colleague, teaching assistants strengthen the development and well-being of children.
The teaching assistant contributes to four main areas – supporting teaching, the pupil, the school and the curriculum. Online teaching assistant courses look to strengthen the skills of a TA in the classroom setting.
You must complete nine modules in order to successfully gain accreditation for this course. Assessment is carried out through a mixture of theoretical and practical tasks.
Why study a QLS Level 3 Teaching Assistant Course online?
Studying from home affords you flexibility – you can complete the QLS level 3 teaching assistant course at your own pace, in your own time and in the format that suits you, either online or via a paper-based course.
Our QLS level 3 course is highly valued and respected within the education sector, as are qualified and skilled TAs. With the successful completion of this diploma, you can work as a TA in a variety of settings.
You may also want to go on and complete specialist related courses such as speech and language courses or special needs awareness courses.
This diploma can also be a stepping stone onto a foundation degree programme.
Required knowledge
The good news is that no prior learning knowledge or experience is essential to take this course This QLS Level 3 Teaching Assistant course is openly available to anyone wishing to learn more about the role of a teaching assistant and would like to take part in a highly rewarding home study course. You have the freedom to start the Teaching Assistant course at any time and continue your studies at your own pace for a period of up to 12 months from initial registration, with full tutor support.
Assessment
There is a mixture of question types requiring a range of responses throughout this QLS Level 3 Teaching Assistant course, including: descriptive answers or the completion of practical activities. If you are currently working with children the activities may be used in support of your particular role, however, if you are not actively working with children at present, you will find that wherever possible the questions are structured to provide you with alternative means of answering them.
After successfully completing the above you will receive the Certificate of Achievement from Quality Licence Scheme.
You may find it profitable to approach the head of one of your local schools, to explain what you are doing and to see whether there are any opportunities for you to gain experience by helping out in the school on a purely voluntary basis.
Certification
At the end of this course successful learners will receive a Certificate of Achievement from Quality Licence Scheme and a Learner Unit Summary (which lists the components the learner has completed as part of the course).
The course has been endorsed under the Quality Licence Scheme. This means that NCC Home Learning has undergone an external quality check to ensure that the organisation and the courses it offers, meet defined quality criteria. The completion of this course alone does not lead to a regulated qualification* but may be used as evidence of knowledge and skills gained. The Learner Unit Summary may be used as evidence towards Recognition of Prior Learning if you wish to progress your studies in this subject. To this end the learning outcomes of the course have been benchmarked at QLS Level 3 against level descriptors published by Ofqual, to indicate the depth of study and level of demand/complexity involved in successful completion by the learner.
The course itself has been designed by NCC Home Learning to meet specific learners' and/or employers' requirements which cannot be satisfied through current regulated qualifications. Quality Licence Scheme endorsement involves robust and rigorous quality audits by external auditors to ensure quality is continually met. A review of courses is carried out as part of the endorsement process.
The Quality Licence Scheme of the Skills and Education Group, a charitable organisation that unites education and skills-orientated organisations that share similar values and objectives. With more than 100 years of collective experience, the Skills and Education Group's strategic partnerships create opportunities to inform, influence and represent the wider education and skills sector.
Our knowledge and experience of working within the awarding sector enables us to work with training providers, through the Quality Licence Scheme, to help them develop high-quality courses and/or training programmes for the non-regulated market.
*Regulated qualification refers to those qualifications that are regulated by Ofqual / CCEA / Qualification Wales
Course modules
MANDATORY UNITS: 
Module 1:

Provide Support for Learning Activities

Module 2:

Support Children's Development

Module 3:

Help to Keep Children Safe

Module 4:

Contribute to Positive Relationships

Module 5:

Provide Effective Support for your Colleagues

Module 6:

Use Information and Communication Technology to Support Pupil's Learning

Module 7:

Support a Child with Disabilities or Special Educational Needs

Module 8:

Support Children and Young People's Play

Module 9:

Provide Displays
Learner support
You will receive the QLS Level 3 Teaching Assistant Course manual, assignments, and study guide. You will receive full personal tutor support by mail and email. Our student support team are also available for any other queries that you may have whilst completing your Teaching Assistant course. You can be assured that support is available for your home study course, so there is no need to struggle or feel isolated during your studies. You have the freedom to start the Teaching Assistant course at any time and continue your studies at your own pace for a period of up to 12 months from initial registration.
FAQs
What is distance learning?
Distance learning is the most flexible and convenient approach to studying. There is no need for you to attend college and, therefore, you can study anytime, any place, anywhere that fits in with your lifestyle. Distance learning programmes are ideal for people who may have a full-time job, or other commitments, that won't allow them time off to study.
What do I need to do to get started on a course?
You'll need to be able to commit the required time to your studies. We recommend that you choose a course you think will interest you, and help you to achieve your ambitions. If you would like some advice, or further information, please call our helpline free on 0333 3445 690.
To purchase a course, simply click on the 'Buy now' button against your chosen course and follow the on screen instructions. Alternatively if you would prefer to purchase the course over the phone, call 0333 3445 690 and speak to one of our expert course advisors.
How does the distance learning/home study method work?
The course operates through a study pack and access to your own personal tutor. Once you have chosen your course we will send you your study pack, which you will be required to work through before completing the course.
Depending on the course you have chosen, you will either be required to complete assignments and submit these for marking as the course progresses and/or be required to sit an end exam. The end exam could be in the form of multiple choice questions, or be an invigilated exam at a registered test centre.
Your completed assignments will need to be sent to your tutor for marking/assessment, you will then receive written feedback and guidance. It may be possible to submit your assignments by email, however you will need to check this with your tutor. Please be aware that your assignments will be maintained by NCCHL for moderation and audit purposes.
These requirements will always be listed on the course description page, so please refer to this for details of what is required for each individual course.
How long should it take to complete a course?
Depending on the course you have chosen, and the amount of time you can commit, it could take from 6 weeks to 12 months to complete your course.
The duration of the course is largely down to you though. The beauty of home learning is that it allows you complete flexibility to fit your studies around your lifestyle and other commitments. You can dedicate as much, or as little, time as you want to your studies - no one will be chasing you for your work or asking why you haven't submitted an assignment.
We do strongly recommend, though, that before you purchase a course you assess your ability to commit the necessary time to completing the course in a timeframe that will not leave you losing your motivation.
How quickly will I receive my course material?
We guarantee that you will receive your course materials within 5 days of purchase, but for many courses we would anticipate that you will have to wait no more than 48 hours.
The course materials are always sent to you via a tracked courier service, to ensure that you receive your study pack within our stated period.
The cost is largely dependent on the type of the course. The longer the course is the higher the cost will be, due to the size of the study pack and the nature of the qualification.
All prices are clearly stated on the course description page and will always be displayed prior to you committing to purchase a course.
Please note that there may be additional fees required should your course have an external assessment, such as A Levels, ICB qualifications etc. To clarify, please speak to a course advisor.
What support will I receive?
You will be allocated your own personal tutor who can be contacted via e-mail, telephone, fax or post for help and advice on any aspect of the course.
Many courses require that you submit work to your tutor during the period of study and your tutor will assess your work and pass comments back to you. Your tutor is available to you as much as you need them.
Please be aware that officially the tutor support provided with the course is for a period of 12 months, although if you need longer let us know and we'll endeavour to extend that.
Will I have to sit an examination?
All of our courses are accredited, so you need to show that you have acquired the knowledge to pass the course – this may involve sitting an examination, but it depends on the course you have chosen.
Some courses require you to be continually assessed throughout the course, while others may require an end of course exam or assignment (which may be completed at home) to be submitted to your tutor.
Certain types of qualifications, A-levels and GCSEs for example, do require you to sit an invigilated exams at a registered test centre. You will need to organise and pay for the examinations yourself, however full details of what you need to do will be available from the centre who are delivering the qualification.
If in doubt, please email 'support@nccresources.co.uk', NCC can then discuss or put you in touch directly with the course provider.
Can I study from outside the UK?
Yes, there are no geographical limits to where you can study.
You just need to be aware that all tutors are based in the UK and work may need to be submitted to them via post, although in most cases e-mail can be used.
Where the course requires that you sit an invigilated exam at a test centre, there are many exam centres outside of the UK. However, we would advise that you check with us before purchasing one of these courses if you want to study from abroad.
Will I receive a qualification when I complete the course?
All of our courses are accredited and you will receive a certificate upon successful completion of the course.
For more information about this please see the section of the website that details how awarding bodies work and what the different types of qualifications are.
Can I take more than one course at a time?
Yes, you can take as many courses as your time allows. But we would recommend that you clearly evaluate how much time you can commit to your courses of study.
The good news is though that if your circumstances change you can always take a break and come back to your studies.
Additionally, discounts are available if you buy more than one course at the same time.
How long will it take for my work to be marked by my tutor?
Your work will be marked and feedback returned to you within 12 working days after submission. This is because our tutors are required to provide detailed, considered feedback to our learners that may take a while to formulate. We find that by working this way, our learners actually complete their course in less time, as they rarely need to submit an assignment more than twice.
Whilst it is possible to submit multiple assignments at the same time, we advise that our learners submit only one at a time. We want our learners to develop as they progress through their course, and find this is best achieved when a student embarks on a new module having taken into account tutor feedback from the previous submission.
Do I need any additional books or equipment to do my course?
No, we provide everything you need to pass your course.
Once you have chosen your course, you can either purchase the course online which will enrol you, or you can call our helpline on 0333 3445 690 who will sign you up for the course and arrange to have all your learning materials sent to you.
What if I've chosen the wrong course?
If, after receiving the course, you decide it isn't the right course for you, you can simply return the goods within 14 days and we will send your money back in full for the majority of courses (excluding postage and packaging) or you can choose another course that you feel would suit your needs and ambitions better.
What is the difference between the online and paper versions of courses?
Our online courses are completed through our online learning system after receiving login and access instructions. You will not receive any course materials through the post. The paper based version is posted out in a binder to your home or place of work and requires completion of a portfolio of work that is submitted to your tutor for marking.
Where can I find your Equality and Diversity Policy?
All NCC policies and procedures can be provided on request from NCC directly by emailing enquiries@ncchomelearning.co.uk or calling 0333 3445 690.
More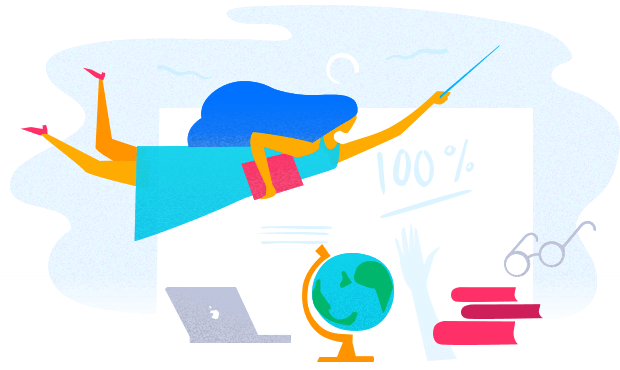 Ask us a question
If you'd like some more info about this course, just pop in your details, and one of the team will be in touch with you shortly.
Buy and study with confidence
Over 20 years' experience in adult education
Unlimited assignment submissions during the course
Industry recognised and accredited courses
Interest-free payment plans for up to a year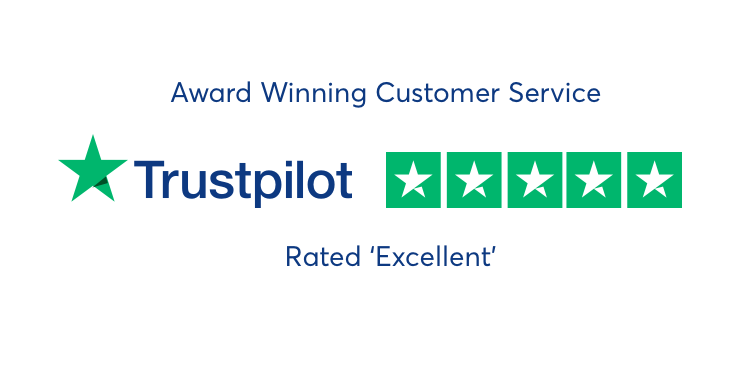 Reviews from learners who completed...
Teaching Assistant Diploma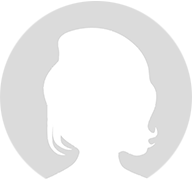 "Finished Teaching Assistant Diploma Level 3"
Great course would totally recommend it. Looking for another level now.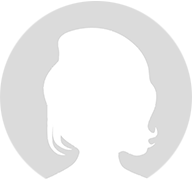 "Very helpful with information on…"
Very helpful with information on courses available which made it easier to make my decision. Signing up was quick and straightforward, looking forward to starting my course and I know that I will get great support.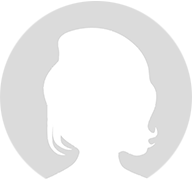 "Excellent"
Excellent course really enjoying it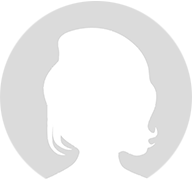 "home learning"
Easy to access the course help readily accessible from your tutor or help desk great price for the course and pay monthly if you can't afford to pay in full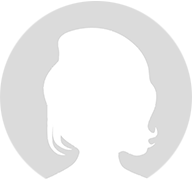 "Great way to get qualifications working…"
Great way to get qualifications working at home. Good detailed feedback from tutor which helps with completing your work.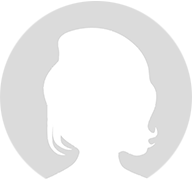 "Just enrolled"
Just enrolled, quick and easy process, finance options available are quick and easy to use, help available at every step if needed and am looking forward to starting my training towards a new career!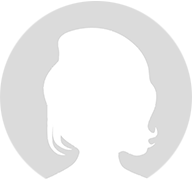 "Very easy enrolment process and option…"
Very easy enrolment process and option to pay monthly which is very helpful! Looking forward to starting my Level 3 Teaching Assistant qualification with them to be able to progress to working in a primary school!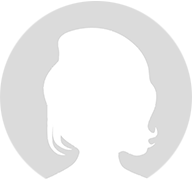 "I am currently doing my level 3 ta…"
I am currently doing my level 3 TA diploma and autistic awareness course, love the fact I can do it from the comfort of my home whilst also watching my son, I get around the clock support from my tutor for help or advice and I can work whenever i want, I don't have to be on time for lectures or studies just whenever I get a spare hour! So glad I decided to do it.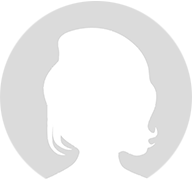 "Just finished my Teaching Assistant …"
Just finished my Teaching Assistant course, and I've enjoyed doing it. Everthing was explained well in the folder that I received. Ceri Morgan was always there if I needed support, which I am grateful for. Kerry Steele my tutor gave me great feedback on my modules which helped me with my confidence. Thank you to both of you. I would like to do another course soon, so will be looking.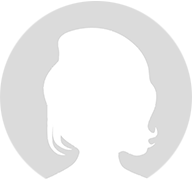 "Very helpful"
From the beginning I have found all information very helpful and I found all members of staff that I have come across very helpful. I have done other courses online and none have been as helpful or as well explained as this course. Highly recommended.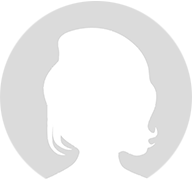 "Enjoyed the course!"
I found the course challenging at times but I used the resources I was given and had success. Each module I completed was successful and had none returned for additional work to be done.

I did find that there was quite a gap between each module which for some people would be ideal, for me I would have preferred a shorter period of time. I enjoyed the course and it really stretched my mind and made me think and be creative .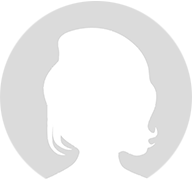 "Great Course, great feedback, great tutors"
I was doing the teaching assistant Diploma, it was a great course and I learnt a lot from the course. My tutor was great at getting back to me quickly with my coursework and her comments. I would recommend NCC for home study.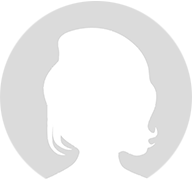 "Second to none"
My overall experience to attain my desired Qualification was second to none; I have enjoyed and will enjoy learning and gaining with NCC Home Learning Courses. Thanks a lot.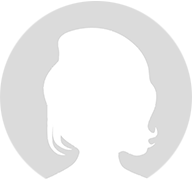 "Helpful"
I really enjoyed the learning online, and the teacher was very helpful with any help I needed during my learning.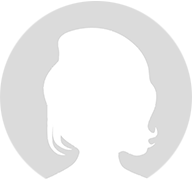 "Enjoyable and rewarding"
I found the course challenging at times however very enjoyable and rewarding. The materials were very comprehensive and practical at the same time. I never thought that distance learning could be so motivating. I found the tutor's comments very encouraging and fair and the support from the support staff (Sally Swift) was just excellent. I will highly recommend this course to whoever wishes to go into teaching.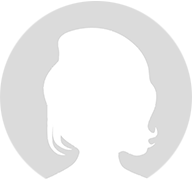 "Great Home Learning Courses"
Both the Teaching Assistant and Higher Level Teaching Assistant Diplomas have been amazing qualifications! NCC really has spent a lot of time, resources and energy in developing some great, preparatory qualifications that have allowed me to enter into education (through the TA Diploma) and further my career (through the HLTA Diploma).

The courses for me were simple to follow and yet detailed enough to give me the required tools and knowledge to prepare myself for entering into education as a Teaching Assistant. From this course, I became a TA at a local school and am furthering myself towards becoming a HLTA (although this Diploma in itself doesn't make someone a HLTA, but prepares them for reaching this).

The TA Diploma not only allowed me to confidently switch careers from catering to education, but also equipped me with enough skills to gain qualifications and attend courses in areas such as Special Educational Needs, First Aid, Speech & Language Therapy and Literacy interventions. this was made possible since the TA Diploma covers enough ground and gives you a good, general understanding of a vast array of areas in education.

Along with these NCC courses, I have had amazing tutor support and have been totally satisfied with their help and advice. Extra tutor support, should you need more time after the initial year-long support included, doesn't cost too much either (6 months extra for me cost £36).

Best of all, each course for me only cost around £350, which is far cheaper than studying for a year at a college. These courses have also given me the flexibility to study whenever and wherever I want, even around my career and home life!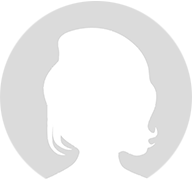 "Really enjoyed the course"
I really enjoyed the course, and found it extremely useful. My only additional comment would be that with the 10 working day marking, you were unable to access the next module which made it difficult to work at speed.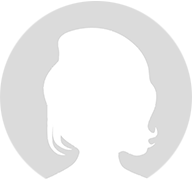 "Chat now was a great help"
The 'chat now' feature on the website was very helpful. I used this system on more than one occasion.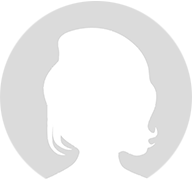 "Have recommended"
I have enjoyed completing this course and have recommended it to some of my colleagues.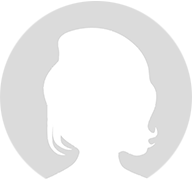 "Amazing"
I had an amazing time doing this course and will not hesitate to take another course through NCC Home Learning in the near future.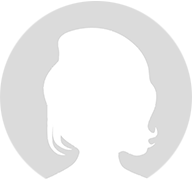 "Helpful tutor! Thanks!"
Am over the moon I have successfully completed my course, I couldn't have done it without the support of my tutor Allison, who always gave me positive feedbacks and encourage me to achieve my best. Also a big thanks to Sally too who always given me information about my course and all the info I needed to know while doing my course. Thanks! :)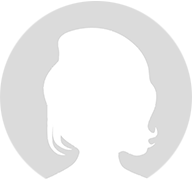 "Highly enjoyable"
I have just completed a course with NCC Home Learning and found the whole experience highly enjoyable. I found the feedback from the tutor, after each module, very motivating and left me feeling confident to move on to the following module. Anyone I had contact with throughout my course was extremely friendly and helpful.
More