Forensic Science Diploma Level 3
Forensic scientists use science and technology to analyse a range of evidence from a crime. This Forensic Science Diploma will cover a broad base of skills and knowledge needed to understand evidence and what it is telling investigators.
Learn more
Level 3 / Quality Licence Scheme / PI302
Special offer
Online study
Paper study
Online study
Pay in full
Pay monthly
Pay monthly
over 12 months and £ deposit
over 12 months and £ deposit
Expert Tutoring
12 months tutor support
24hr Access to
Course, assignments & tutor
Accreditation
Fully accredited course
NUS Card Eligibility
Enjoy student discounts
Course introduction
Eligible for an NUS TOTUM Student card with this course.

Forensic scientists use science and technology to analyse a range of evidence from a crime. This Forensic Science Diploma will cover a broad base of skills and knowledge needed to understand evidence and what it is telling investigators.
Forensic science is a challenging field of study and work which has seen a rise in popularity in recent years due to TV programmes, both drama, and factual documentaries. If you have an enquiring mind, attention to detail and an interest in science, diploma courses in forensic sciences are a great choice.
This customised course is substantial, examining a wide range of issues, skills, and important areas of practice within forensics. Over the course of 23 modules, you will study the pioneers of forensic science, through to assessing a crime scene, the evidence chain and ballistics. There is also a module that examines computer or cybercrime.
The final module looking at the different careers open to you after completing forensic science home courses.
No prior learning is needed to complete this diploma, but you will need to commit up to eight hours a week to your studies – how you choose to do this is your choice! Assessment is through ongoing teacher-marked assessment (TMAs) as you work through the modules.
On successful completion, you will receive a certificate from the awarding body Quality Licence Scheme, as well as an NCC certificate that shows your ability to understand the basics of forensic science and apply these skills.
What can I do after completing an online Forensic Science course?
Successfully completing forensic science distance learning diplomas and certificates will open up new opportunities.
It can be a springboard for your current career as well as opening new career paths
On successful completion of the Level 3 diploma, many students progress to a higher-level diploma course or study specialist courses linked to forensics
Students continue their studies, such as following a degree path
With this course, and a further qualification in science such as HND or A level, students can apply to work as forensics support assistant
Studying forensic science courses online allows you to progress your career or start your journey to a new career by studying when and how suits you. With flexible study and payment options, including a choice of following the course online or on paper, this forensic science diploma is within reach.
Required knowledge
The good news is that no prior learning knowledge or experience is essential to take this Forensic Science course. This Forensic Science course is openly available to anyone wishing to learn more about Forensic Science and would like to take part in a highly rewarding home study course. You have the freedom to start the Forensic Science course at any time and continue your studies at your own pace for a period of up to 12 months from initial registration with full tutor support.
Assessment
This Forensic Science course is assessed through a series of tutor marked assignments and activities.
Certification
At the end of this course successful learners will receive a Certificate of Achievement from Quality Licence Scheme and a Learner Unit Summary (which lists the components the learner has completed as part of the course).
The course has been endorsed under the Quality Licence Scheme. This means that NCC Home Learning has undergone an external quality check to ensure that the organisation and the courses it offers, meet defined quality criteria. The completion of this course alone does not lead to a regulated qualification* but may be used as evidence of knowledge and skills gained. The Learner Unit Summary may be used as evidence towards Recognition of Prior Learning if you wish to progress your studies in this subject. To this end the learning outcomes of the course have been benchmarked at QLS Level 3 against level descriptors published by Ofqual, to indicate the depth of study and level of demand/complexity involved in successful completion by the learner.
The Quality Licence Scheme is part of the Skills and Education Group, a charitable organisation that unites education and skills-orientated organisations that share similar values and objectives. With more than 100 years of collective experience, the Skills and Education Group's strategic partnerships create opportunities to inform, influence and represent the wider education and skills sector.
The Skills and Education Group's knowledge and experience of working within the awarding sector enables them to work with training providers, through the Quality Licence Scheme, to help them develop high-quality courses and/or training programmes for the non-regulated market.
*Regulated qualification refers to those qualifications that are regulated by Ofqual / CCEA / Qualification Wales
Course modules
Module 1:

Pioneers of Forensic Science

Module 2:

Case Study 1 – The Bodies under the Bridge Case

Module 3:

Forensic Pathology

Module 4:

Forensic Anthropology

Module 5:

Forensic Biology

Module 6:

Case Study 2 The Body in the Carpet

Module 7:

Cranio-facial Reconstruction

Module 8:

Serology – DNA – Body Fluids

Module 9:

Case Study 3 – Who Killed Bambi?

Module 10:

Crime Scene Management

Module 11:

Ballistics

Module 12:

Fingerprints

Module 13:

Forensic Photographer

Module 14:

Case Study 4 – Doctor Death

Module 15:

Forensic Toxicology

Module 16:

Disputed Documents

Module 17:

Computer Crime

Module 18:

Case Study 5 Miscarriages of Justice

Module 19:

The Chain of Evidence/ the Professionalisation of the Investigative Process

Module 20:

Case Study 6 Cold Cases

Module 21:

Careers in Forensics
Learner support
You will be provided with comprehensive materials designed to provide you with everything required to complete your Forensic Science course. You will have your own dedicated tutor who will guide you through your course work and answer any questions you may have during your Forensic Science course. Additionally, our support staff will provide you with any practical advice by email or phone.
FAQs
What is distance learning?
Distance learning is the most flexible and convenient approach to studying. There is no need for you to attend college and, therefore, you can study anytime, any place, anywhere that fits in with your lifestyle. Distance learning programmes are ideal for people who may have a full-time job, or other commitments, that won't allow them time off to study.
What do I need to do to get started on a course?
You'll need to be able to commit the required time to your studies. We recommend that you choose a course you think will interest you, and help you to achieve your ambitions. If you would like some advice, or further information, please call our helpline free on 0333 3445 690.
To purchase a course, simply click on the 'Buy now' button against your chosen course and follow the on screen instructions. Alternatively if you would prefer to purchase the course over the phone, call 0333 3445 690 and speak to one of our expert course advisors.
How does the distance learning/home study method work?
The course operates through a study pack and access to your own personal tutor. Once you have chosen your course we will send you your study pack, which you will be required to work through before completing the course.
Depending on the course you have chosen, you will either be required to complete assignments and submit these for marking as the course progresses and/or be required to sit an end exam. The end exam could be in the form of multiple choice questions, or be an invigilated exam at a registered test centre.
Your completed assignments will need to be sent to your tutor for marking/assessment, you will then receive written feedback and guidance. It may be possible to submit your assignments by email, however you will need to check this with your tutor. Please be aware that your assignments will be maintained by NCCHL for moderation and audit purposes.
These requirements will always be listed on the course description page, so please refer to this for details of what is required for each individual course.
How long should it take to complete a course?
Depending on the course you have chosen, and the amount of time you can commit, it could take from 6 weeks to 12 months to complete your course.
The duration of the course is largely down to you though. The beauty of home learning is that it allows you complete flexibility to fit your studies around your lifestyle and other commitments. You can dedicate as much, or as little, time as you want to your studies - no one will be chasing you for your work or asking why you haven't submitted an assignment.
We do strongly recommend, though, that before you purchase a course you assess your ability to commit the necessary time to completing the course in a timeframe that will not leave you losing your motivation.
How quickly will I receive my course material?
We guarantee that you will receive your course materials within 5 days of purchase, but for many courses we would anticipate that you will have to wait no more than 48 hours.
The course materials are always sent to you via a tracked courier service, to ensure that you receive your study pack within our stated period.
The cost is largely dependent on the type of the course. The longer the course is the higher the cost will be, due to the size of the study pack and the nature of the qualification.
All prices are clearly stated on the course description page and will always be displayed prior to you committing to purchase a course.
Please note that there may be additional fees required should your course have an external assessment, such as A Levels, ICB qualifications etc. To clarify, please speak to a course advisor.
What support will I receive?
You will be allocated your own personal tutor who can be contacted via e-mail, telephone, fax or post for help and advice on any aspect of the course.
Many courses require that you submit work to your tutor during the period of study and your tutor will assess your work and pass comments back to you. Your tutor is available to you as much as you need them.
Please be aware that officially the tutor support provided with the course is for a period of 12 months, although if you need longer let us know and we'll endeavour to extend that.
Will I have to sit an examination?
All of our courses are accredited, so you need to show that you have acquired the knowledge to pass the course – this may involve sitting an examination, but it depends on the course you have chosen.
Some courses require you to be continually assessed throughout the course, while others may require an end of course exam or assignment (which may be completed at home) to be submitted to your tutor.
Certain types of qualifications, A-levels and GCSEs for example, do require you to sit an invigilated exams at a registered test centre. You will need to organise and pay for the examinations yourself, however full details of what you need to do will be available from the centre who are delivering the qualification.
If in doubt, please email 'support@nccresources.co.uk', NCC can then discuss or put you in touch directly with the course provider.
Can I study from outside the UK?
Yes, there are no geographical limits to where you can study.
You just need to be aware that all tutors are based in the UK and work may need to be submitted to them via post, although in most cases e-mail can be used.
Where the course requires that you sit an invigilated exam at a test centre, there are many exam centres outside of the UK. However, we would advise that you check with us before purchasing one of these courses if you want to study from abroad.
Will I receive a qualification when I complete the course?
All of our courses are accredited and you will receive a certificate upon successful completion of the course.
For more information about this please see the section of the website that details how awarding bodies work and what the different types of qualifications are.
Can I take more than one course at a time?
Yes, you can take as many courses as your time allows. But we would recommend that you clearly evaluate how much time you can commit to your courses of study.
The good news is though that if your circumstances change you can always take a break and come back to your studies.
Additionally, discounts are available if you buy more than one course at the same time.
How long will it take for my work to be marked by my tutor?
Your work will be marked and feedback returned to you within 12 working days after submission. This is because our tutors are required to provide detailed, considered feedback to our learners that may take a while to formulate. We find that by working this way, our learners actually complete their course in less time, as they rarely need to submit an assignment more than twice.
Whilst it is possible to submit multiple assignments at the same time, we advise that our learners submit only one at a time. We want our learners to develop as they progress through their course, and find this is best achieved when a student embarks on a new module having taken into account tutor feedback from the previous submission.
Do I need any additional books or equipment to do my course?
No, we provide everything you need to pass your course.
Once you have chosen your course, you can either purchase the course online which will enrol you, or you can call our helpline on 0333 3445 690 who will sign you up for the course and arrange to have all your learning materials sent to you.
What if I've chosen the wrong course?
If, after receiving the course, you decide it isn't the right course for you, you can simply return the goods within 14 days and we will send your money back in full for the majority of courses (excluding postage and packaging) or you can choose another course that you feel would suit your needs and ambitions better.
What is the difference between the online and paper versions of courses?
Our online courses are completed through our online learning system after receiving login and access instructions. You will not receive any course materials through the post. The paper based version is posted out in a binder to your home or place of work and requires completion of a portfolio of work that is submitted to your tutor for marking.
Where can I find your Equality and Diversity Policy?
All NCC policies and procedures can be provided on request from NCC directly by emailing enquiries@ncchomelearning.co.uk or calling 0333 3445 690.
More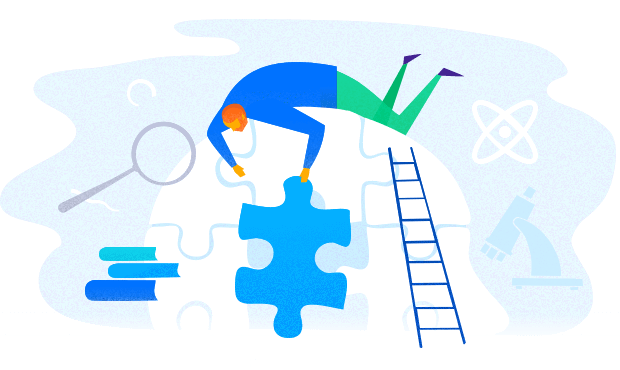 Ask us a question
If you'd like some more info about this course, just pop in your details, and one of the team will be in touch with you shortly.
Buy and study with confidence
Over 20 years' experience in adult education
Unlimited assignment submissions during the course
Industry recognised and accredited courses
Interest-free payment plans for up to a year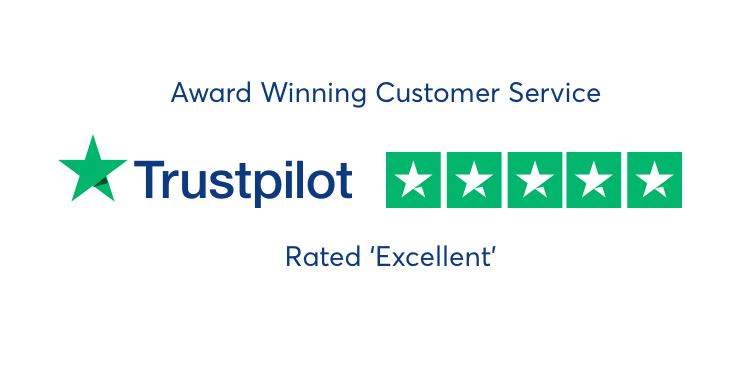 Reviews from learners who completed...
Forensic Science Diploma Level 3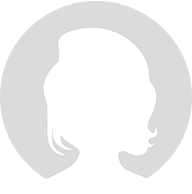 "I started my Forensic Science course in April"
I started my course in Forensic Science at the end of April. It has been great so far and I would highly recommend NCC to anyone, Great support when needed and very efficient at sending the feedback for my assignments.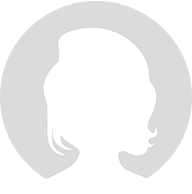 "A fantastic experience from day 1"
A fantastic experience from day 1. Highly recommend joining NCC as a student, the variety of courses on offer is second to none and the support from your tutor is invaluable. Student and customer support is also great, every time I had a query I was assisted promptly and efficiently. In a nutshell, I cannot wait to finish this diploma to begin another one.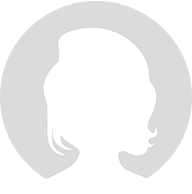 "I'm loving my forensic course it will…"
I'm loving my forensic course it will definitely help me along with my uni work (criminal justice). Was super easy to sign up and didn't take long to get everything for me to get started. Definitely would recommend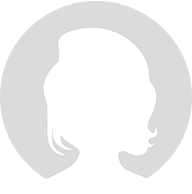 "When i decided to research how to enrol…"
When I decided to research how to enrol in a forensics science course I honestly had no idea what to expect, my initials thoughts were that it would be a long gruelling task to find the right course to work round my full time employment. NCC home learning website caught my eye straight away and a few clicks later i was enrolled in the exact course I was looking for. I would highly recommend to anyone searching to improve existing skills or seeking new career paths, to look into NCC home learning courses!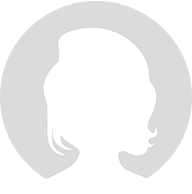 "Prompt and relevant response!"
I was rather impressed by the prompt response from NCC Home learning from enquiry to the enrolment. The online enrolment portal was very user-friendly and the process quick and confirmations instant. I will definitely recommend it!!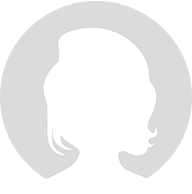 "Very easy to sign up and very…"
Very easy to sign up and very reasonable price with the option of instalments, very useful. Can't wait to start my course, very excited.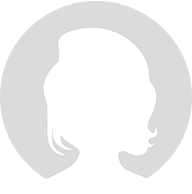 "Just enrolled on a course through NCC…"
Just enrolled on a course through NCC Home Learning. This is a perfect option for a mother of 3 who works part-time. I want to study for a new career and didn't have the option of going to classes due to family and work commitments. This is perfect to do alongside in my own time. The payment plan options as well make this very affordable. Thank you. Would highly recommend to everyone.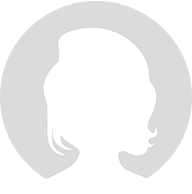 "The course I am studying is good value…"
The course I am studying is good value & being able to spread the cost over 12 months is very helpful. The course material arrived quickly, is easy to understand & the deadlines for assessments are flexible. I'm already looking at what to study for my next course!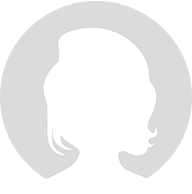 "Fantastic"
I have enjoyed every minute of this course. It was really nice to have own time and space to learn. It was really easy to read and understand. I am so glad that I passed this course as I have mild learning difficulties. I am feeling that I want to learn some more and do the next level up.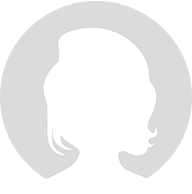 "Excellent"
I have enjoyed every minute of this course, Tutor support was fantastic and I fully intend to do another course with them Brilliant experience.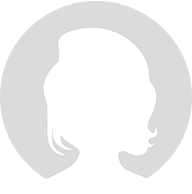 "Very good institution"
It is a very good institution. I have come to learn about Forensic Science which is beneficial to our country, Zambia.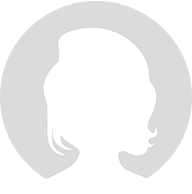 "Easy to understand and self-explanatory"
I have enjoyed studying the Forensic Science course and I have learnt a lot from it. The text was easy to understand and self-explanatory. I think to make the course more interesting it would have been good to havve had videos to watch from, rather than just reading the text and answering from it. I had to make my own research to make it a little bit more engaging and enthralling. It would be nice to maybeknow a little bit about our tutors (what sort of work they're in, they're experiences etc.) just so we (the students) know whose marking our work. A short portfolio perhaps? Philip Boyce was a good tutor, whose comments I found to be positive and encouraging.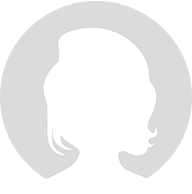 "Brilliant experience :)"
I have enjoyed every minute of this course Tutor support was fantastic and I fully intend to do another course with them Brilliant experience :) x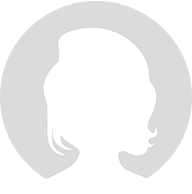 "More than satisfied"
I was more than satisfied with the course meeting my learning goals in the subject I chose. I thought the way the course was laid-out was excellent, and the course encompassed all the areas I was interested in. I liked the fact that the reading material prompted the student to do their own research, as well as to give their opinion at times. My tutor's feedback was detailed and thorough, and my overall experience learning with NCC was very positive! I am grateful to both for giving me the academic confidence I needed. I am now looking at doing the higher level course.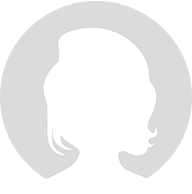 "Excellent support - will definitely recommend"
Completing this course gave me the knowledge and understanding to how the law utilizes scientific principles and techniques to resolve legal disputes and the flexibility of the studying made it possible to fit the course into my demanding day to day life. The learning material was easy to understand and the step by step support I received from my tutor was excellent as it took me more than a year to finish due to my time to time hospital admission as a student with spinal injury. I will definitely recommend NCC Home Learning to friends and family.

More