If the idea of even approaching the stock market scares you, rest assured that you are not alone. From IPOs to shorting stocks, the stock market is brimming with technical jargon that seems almost like a foreign language. However, the stock market is intriguing and offers many exciting opportunities for everyone. The total market value of the London Stock Exchange currently stands at £3.88 trillion¹, and that's a figure that most of us would want to get our share of. To help you begin investing today, here's everything you need to know to get started in the stock market. 
What Is The Stock Market? 
The name 'stock market' refers broadly to the public markets that issue, buy and sell stocks of publicly held companies. Stocks represent partial ownership in these companies, and owning stocks in several successful ventures can result in high returns. This is why investors favour the stock market for buying and selling financial assets. Moreover, an efficient stock market is beneficial to the economy since it allows companies to access the public's capital and helps the public earn more money. In the U.K., our main stock market is the London Stock Exchange.
How Does The Stock Market Work? 
The stock market works through a large network of exchanges, such as the London Stock Exchange and the New York Stock Exchange. Companies use an initial public offering (IPO) to list shares of their stock on one of these exchanges. Then investors purchase these shares and can buy and sell them amongst themselves. The money that the company gets from the investors allows them to continue to grow and gain more money for themselves and the stockholders. This buying and selling is monitored by the exchange, which can detail the supply and demand of each stock. They also help regulate the price for each level at which stock market participants will buy and sell – these levels are called securities.
To purchase a stock, buyers put in a bid, which is the highest amount they would be willing to pay and is usually less than the asking price. This price difference is called the bid-ask spread, and trade can only occur when they settle on one of these prices. Luckily, since the stock market is mostly all online, much of this complicated buying and selling division is generated by algorithms, meaning that you should find it easy to navigate around and use as a beginner.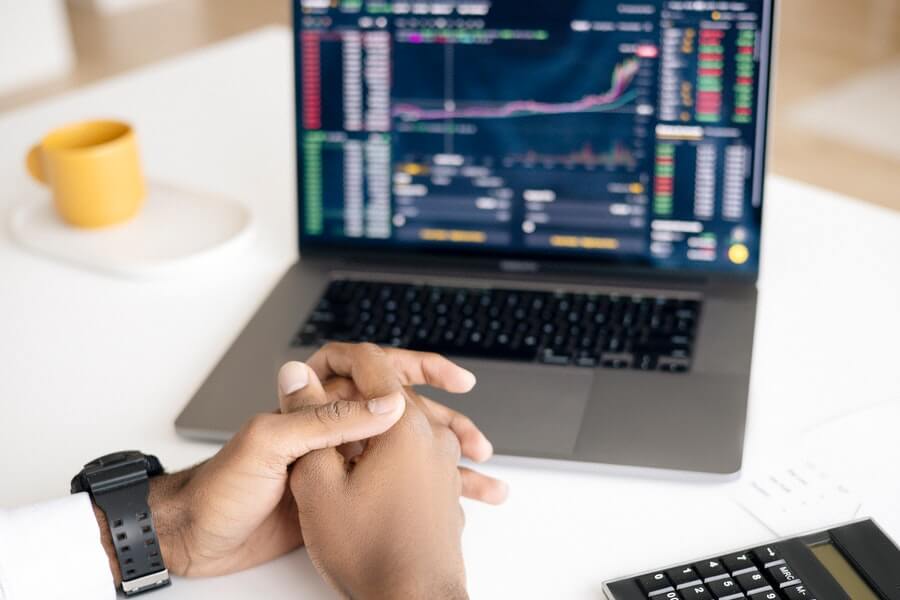 How To Invest In Stocks 
    1. Choose How You'd Like To Invest
There are several ways for you to start investing in stocks. The three most popular choices are online brokers, Robo-advisors, and work-based retirement plans.
Online Brokers 
You can get full-service brokers, who offer every traditional brokerage service, or discount brokers, who provide you with the tools to place your own transactions. Full-service brokers often charge astronomical fees, hence why discount brokers are the norm nowadays. Although, online brokers offer helpful support and advice on the stock market, make sure you are aware of any restrictions or rules online brokers may have to stick to.
Robo-Advisors 
Robo-advisors have become popular since the financial crisis in 2008 because they essentially do most of the work for you. A robo-advisor is an algorithm that will make all of your investment decisions for you. It will take into account any ups and downs in your investments and the stock market as a whole and has proved to be fairly successful for those looking for long-term investments.
Work-Based Retirement Plans
For those on a super tight budget, you could invest a simple 1% of your salary into your workplace pension. The money that goes into your pension is deducted before tax too, making the hit even less painful. In addition, a 401(k) work retirement account can help you invest in mutual funds and potentially even a share in your company.
    2. Know The Difference Between Investing In Funds and Stocks
If you plan on doing most of the work yourself, you must understand the differences between funds and stocks. Of course, it's good for those who opt for a Robo-advisor to know the difference too; however, the algorithm will do the sorting for you, so it's not something you need to worry too much about.
Exchange-traded or stock mutual funds allow you to purchase pieces of several different stocks in one transaction. This means you own small parts of the companies whose stocks were involved in that transaction. If you purchase several funds, you can put these together to create an expanded portfolio.
Purchasing an individual stock means you have a single share (or several shares) in one company. This is the best way for beginners to get a grasp of how the market works before advancing. Of course, you can build a portfolio from individual stocks, but it will take time and a significant investment. 
    3. Focus On Long-Term Investments
Although people jump to the stock market for a quick cash grab, that's not the best way to go. The stock market is a waiting game, allowing you to build up considerable wealth over a length of time. Of course, this is all dependent on how the stock market is fairing – some years will be better than others, and individual stocks are almost always fluctuating. So choose the stocks you invest in carefully – research the company and their stock thoroughly and really consider how much money you could see them making in the long-term. 
Once you've invested in your stocks, the best thing for you to do then is avoid continuously looking at them. The less you look at them, the more you will notice the improvement or decline, and this will help you determine the worth of future investments.
    4. Check Your Market Portfolio
Your market portfolio is the collection of stocks and funds that you have invested in. It is meant to help you become a more successful investor over time. Although frequently checking on your stocks and funds will do no good, you should regularly check your portfolio. If you are staggering your investments, you should check your portfolio a few times a year to check that it is still in line with your financial goals and is diverse enough to showcase your improvement as an investor. For example, if your portfolio is heavily weighted in certain industry sectors, consider this when you next invest and try a new business type, or try going for a stock on the international market rather than the local one. 
What Does Shorting A Stock Mean?
As a beginner to the stock market, it's unlikely that you'll have to worry about short selling (or shorting) stocks. However, that doesn't mean you don't have to be aware of it. Shorting a stock is a strategy taken on by experienced traders or investors that involves borrowing shares of a stock that they believe will decrease in value. Then the trader sells these shares to buyers who are willing to pay the market price. Since the shares are borrowed, they will eventually have to be returned, and, if the trader has estimated correctly, they will be able to repurchase the shares at a lower price. Shorting a stock is an incredibly advanced trick and may have serious financial repercussions if the borrowed share rockets in price rather than declines. Because of this, it's highly recommended that you don't try short selling stocks until you have more experience with the stock market.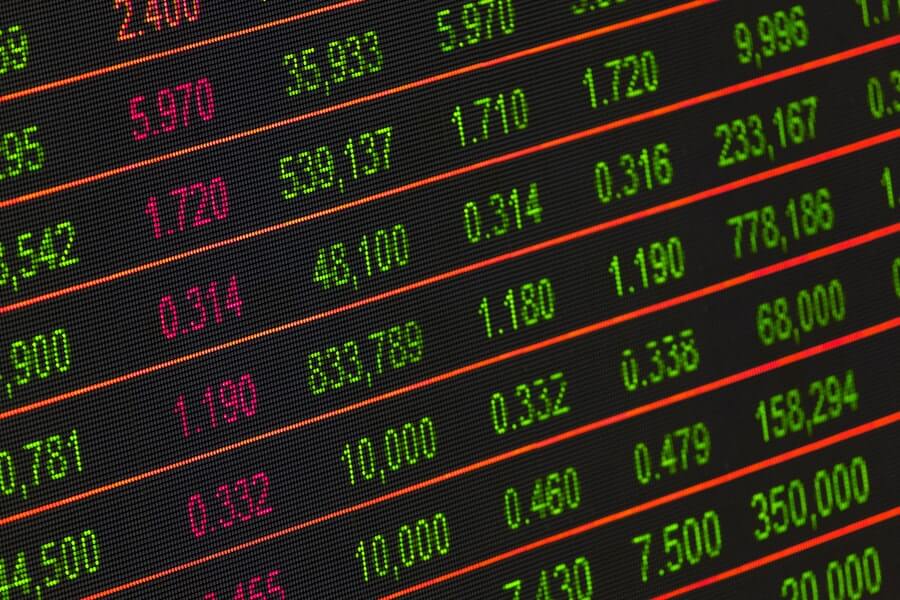 Pros and Cons of Investing In The Stock Market
| | |
| --- | --- |
| Pros | Cons |
| The value of your shares in the stock market can grow with the economy | The stock market is volatile and constantly changing, meaning there is always a high risk for investments  |
| It's never been easier to invest in stocks since the entire market is online | The price of stocks can shift at any time, making it harder to earn with short-term investments |
| Purchasing stocks is the best way to stay ahead of inflation for a long-term investment | In order to be successful in the stock market, you will have to spend a chunk of time researching the companies on the stock market and their shares |
| You can get high returns on investments with the right stocks  | There's always a risk of something going wrong, like the company going bankrupt, and your share will lose all its value |
Platforms To Help You Get Started 
If the stock market still sounds a little too complicated or you would like some extra guidance, there are several apps and similar platforms that can help you.
Financial Courses 
Whether you feel like you have the stock market down or not, taking an online financial course is beneficial for anybody wanting to begin or advance in the stock market. With details on dealing with personal finances, setting correct budgets, and crunching the numbers properly, financial courses will help you get started in the stock market with a much lower risk.
Learn more about online financial courses.
Trading 212 
As a commission free mobile app, Trading 212 allows you to purchase over 4000 stocks and ETFs from a range of marketplaces. The app also has no minimum deposit, meaning you can start trading stocks with as much or as little as you'd like. 
FreeTrade 
Based in London, FreeTrade offers access to over 4000 shares, ETFs and investment trusts. Although FreeTrade is free, they do take 0.45% on all investments as a foreign exchange fee. However, there is no limit on how many investments you can place each month.
eToro
eToro is one of the best interfaces for beginners who are trying to get into the stock market. It allows you to buy and sell with no commission fees and has a range of investment opportunities from both U.K. and international market places.
Investing For Beginners
Although the stock market may seem complicated at first, it just takes a little time and practice. Take any mistakes in your stride and use what you learn to become the best investor you can be. 
Do you have any beginners tips for investing in the stock market? Let us know in the comments below.
Sources