GCSEs are an important factor in secondary education and play a critical part in determining a student's eligibility for their next academic steps. For many students, the goal after finishing secondary school is to attend university, which makes it essential to understand the requirements for admission. One of the most common questions students and parents ask is: How many GCSEs do you need for university?
Unfortunately, the answer is not straightforward and can vary depending on the university and the course of study. In this article, we will provide an overview of the typical GCSE requirements for university admission in the UK and other factors that universities consider when making admission decisions.
How Many GCSEs Can You Take?
Although the minimum number of GCSEs or IGCSEs that students must take is 5, there is no maximum number. The average number of subjects students take at the GCSE level is 9-10; however, if you would like, you can take more. Naturally, you must consider how much time you have and whether you can handle the additional pressure and stress of extra studying and exams. As such, you must be sure that you are taking more subjects for the right reasons, as a lack of passion will likely lead to unhappiness as you begin to study.
How Many GCSEs Do You Need For College?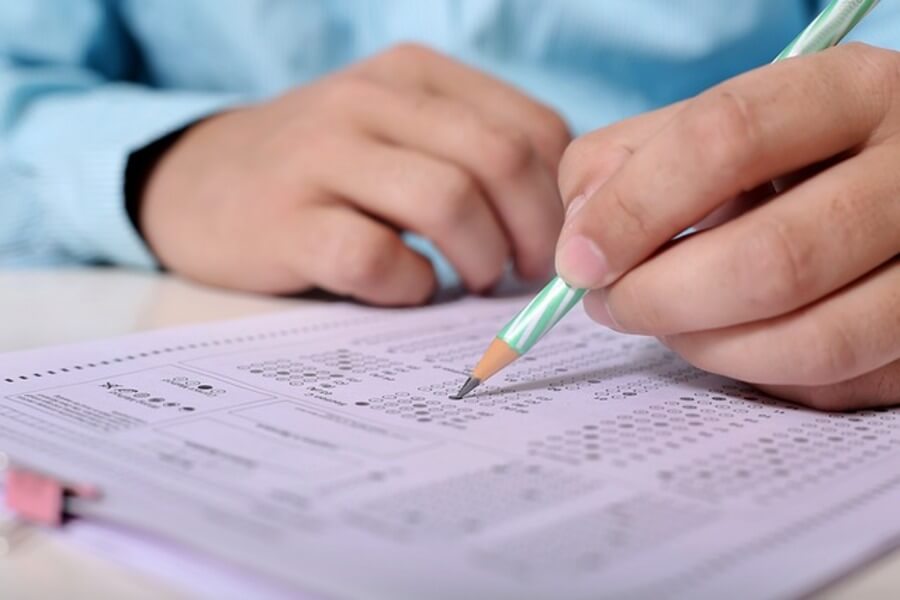 Usually, colleges require the minimum number of GCSEs, which is five qualifications, including English and Maths, at grade 4 (C) or above. However, these entry requirements will vary depending on the institution or subject you are applying for.
Do GCSEs Matter For Uni?
Generally, universities do consider GCSE grades when looking at admissions. Although GCSEs are not the only important element of a uni application, they can impact the final decision. For example, Higher grades in GCSEs can demonstrate a strong academic foundation and the ability to succeed in higher education. Additionally, some university programs may have specific GCSE requirements or prefer applicants with higher grades in particular subjects relevant to their course of study.
However, GCSEs are only one of the factors that universities consider. Universities will also consider your personal statement, references and extracurricular activities when going through your application.
How Many GCSEs Do You Need For University?
Like colleges, most universities in the UK require applicants to have a minimum of 5 GCSEs at grade 4 or above, including English and Maths, to be eligible for admission.
However, when it comes to what grades you need to get into university, some universities can require higher marks in specific subjects relevant to the course that you want to study. In addition, they may have specific GCSE requirements for certain programs. Therefore, it's always best to check the particular requirements of the universities and courses you are interested in applying to.
So, What Do You Need To Go To University?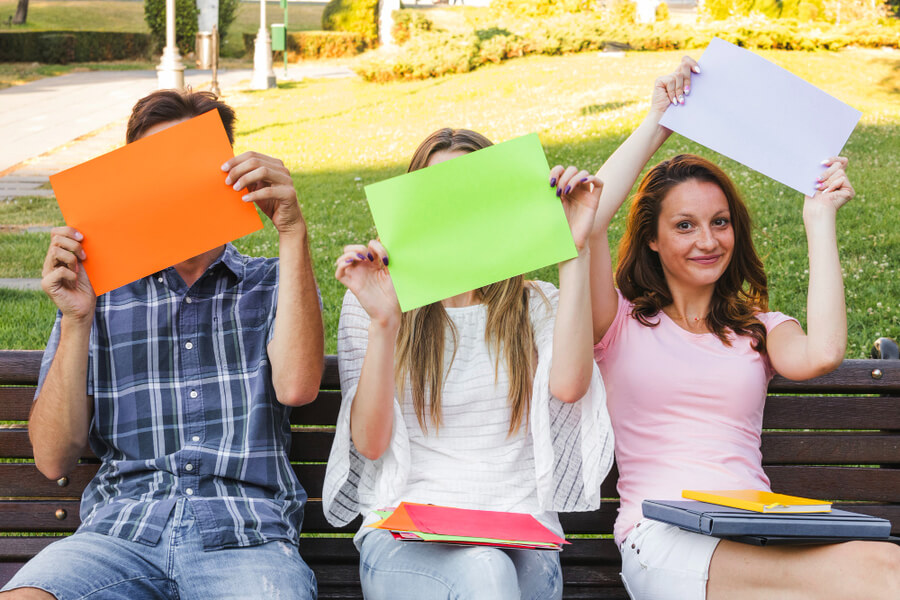 Although knowing the answer to 'how many GCSEs do you need for university?' is vital for your application, there are other elements that you will have to consider when applying. What you need to go to university can depend on the course you are applying for and the university that is running it. Despite this, here are the common things you will need to go to university
Qualifications
We've already answered 'how many GCSEs do you need for university', but there are other qualifications that universities will require in your application. In fact, universities are more likely to look at your post-16 qualifications since these will provide a more recent view of your academic progress.
However, it's not just grades that are important at this stage; your desired course may require certain qualifications or subjects.
The most common qualifications that universities look for include the following:
A-levels
Scottish Highers and Advanced Highers
Btecs
Welsh Baccalaureate
International Baccalaureate
UCAS Points
Many universities use the UCAS tariff system to measure multiple scores and grades across qualifications. This system translates all results from previous qualifications into UCAS points, and many universities expect a minimum number of UCAS points for a successful application. In some cases, a minimum number of UCAS points may be listed in the entry requirements for a course rather than expected grades. The higher the mark achieved for a qualification, the higher number of UCAS points you will earn. You can gain UCAS points through several qualifications, including A Levels, BTECs and Highers. However, GCSEs do not count towards UCAS points.
Read More: How Do You Get UCAS Points?
Interviews
Some universities, mainly the most prestigious such as Oxford and Cambridge, will interview most or all of their applicants. Other universities may only require you to attend an interview if you are applying for certain subjects. Again, however, this will vary depending on the university.
Usually, the course tutor for the subject will conduct university interviews for their course. The interview will include discussing the topic you wish to study and why you would make a successful candidate. In other cases, an admissions tutor may conduct an interview to fill in any gaps in your application.
Portfolios
You'll likely need a portfolio if you want to apply for a creative arts course, such as photography or graphic design. This portfolio must include a mixture of work from your school course and your free time. Depending on the university, you may have to submit this online, give it to the university in person, or present it directly to the course tutor.
What Can You Do If You Don't Have Enough GCSEs to Get Into University?
It is not a giant setback if you need more GCSEs to get into university. There are several options you can consider, including:
Retaking your GCSEs: You can retake your GCSEs to improve your grades and meet the university's entry requirements. Many schools and colleges offer GCSE retake courses, and you can also take the exams as a private candidate. As a private candidate, you can study in your own time and at your own pace, usually through online GCSE courses.
Completing alternative qualifications: There are alternative qualifications you can take instead of GCSEs, such as BTECs, vocational qualifications, or Access to Higher Education courses, which can provide an alternative route into university.
Considering other pathways: There are many pathways to success beyond university, such as vocational training, apprenticeships, or starting your own business. Consider exploring these options if university is not feasible for you now.
What To Do Instead Of University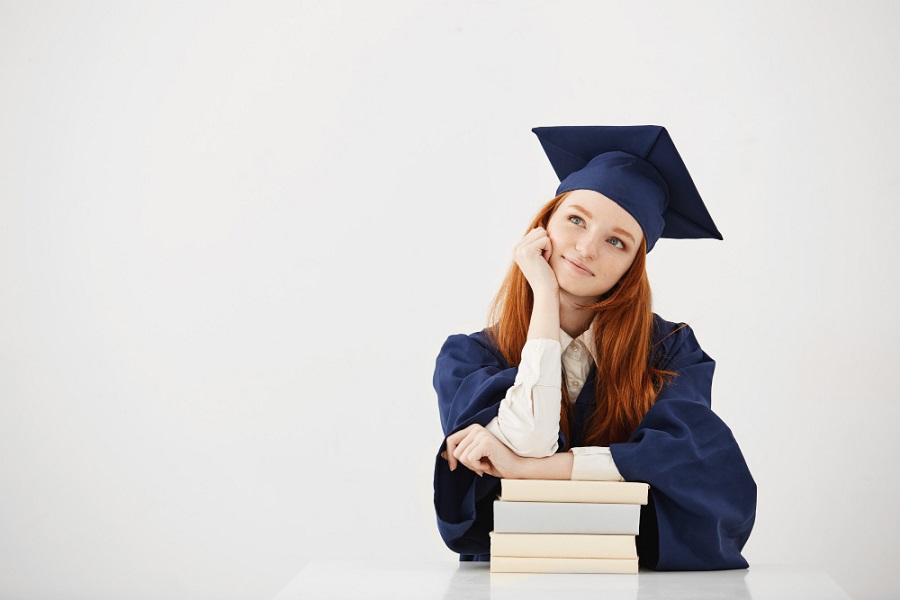 Not having enough GCSEs for university isn't the end of the world. Although getting into university is the primary goal of many further education students, plenty of other options are available to you after completing your GCSEs or college course. Here are several options for what to do instead of university if higher education isn't for you.
Complete A Foundation Degree – A foundation degree is an alternative to university for those who don't have the required GCSE qualifications. A foundation degree will prepare you for further education at university or a career following your education. Usually, a foundation degree lasts up to two years and does not require any specific entry requirements.
Apply For An Apprenticeship – Apprenticeships are a great way to gain education and on-the-job training while earning a wage. Although you can start an apprenticeship at any level, certain levels require previous qualifications, particularly Maths and English.
Get An Entry-level Job – There are plenty of entry-level jobs that you can apply for, even with few qualifications and little experience. These jobs are usually designed for school leavers and will provide you with the right expertise and knowledge to get started in the world of work.
Find Work Experience – If your desired career requires experience or you can't find any entry-level jobs, you can get work experience right from school. As work experience is usually a more casual approach to working, you should be able to contact individual companies to arrange a placement for a few weeks or months. However, this work experience is usually unpaid.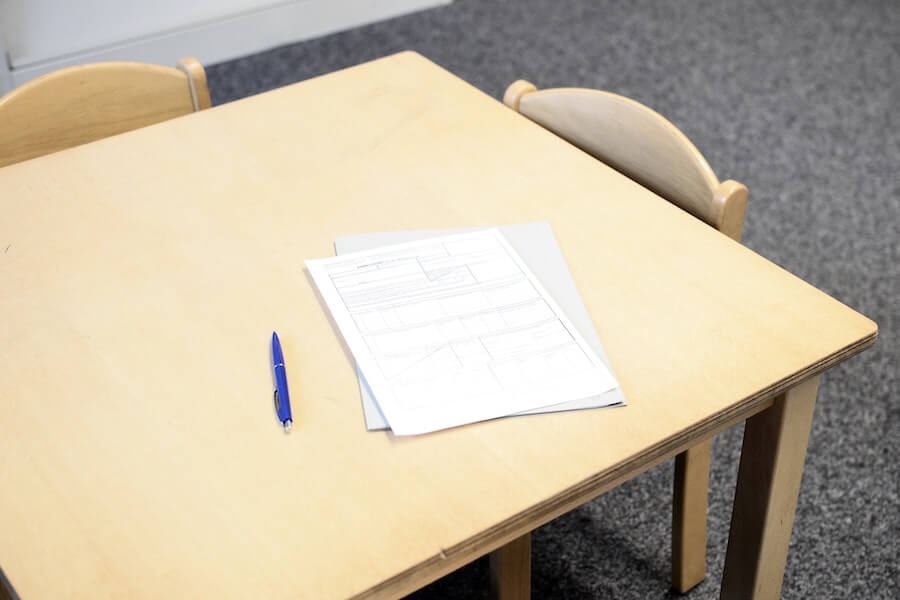 Gaining GCSEs For University
GCSEs are an important factor in further education, including university. Although the exact number of GCSEs you will need to enrol on your desired course varies depending on the institution and course of study, you still have plenty of options. Ultimately, the answer to 'how many GCSEs do you need for university' will depend on your desired course and university. So, whether you pursue GCSEs or alternative forms of education, we wish you the best of luck!
FAQs
Do You Need GCSEs?
Whether or not you will need GCSEs depends entirely on what you want to do in the future. For example, good GCSE grades can benefit those who wish to pursue further education or specific careers that require them. Also, GCSEs will provide valuable knowledge and skills in subjects such as mathematics, science, and English, which can be helpful in many elements of life.
However, success in life depends on various factors beyond GCSEs, such as skillset, determination and personal drive. In addition, some people may achieve success through vocational training, apprenticeships, or learning through work experience. So, while GCSEs can be valuable for certain paths in life, they are optional for success.
Are GCSEs Needed For University?
Generally, you need GCSEs for university. Universities usually require applicants to have a minimum of five GCSEs at grade 4 (C) or above, including English and Maths. However, the specific requirements may vary depending on the university and the course of study, and universities can offer alternative options if required.
How Many GCSEs Does The Average Person Have?
The minimum requirement of GCSE subjects to take in the UK is five, including English and Maths. However, most students take between 8-10 GCSE subjects, with some taking even more if they are capable.
How Many GCSEs Do You Need For Sixth Form?
In the UK, the typical requirement for entry to sixth form is to have a minimum of 5 GCSEs at grades A*-C (or grades 9-4 under the new grading system), including English and Maths. However, some sixth forms or colleges may have more specific entry requirements depending on the course or program of study.
How Many GCSEs Do You Need To Be A Doctor?
To become a doctor in the UK, you typically need to complete a medical degree at a university, which requires several years of study and training after completing your secondary education.
To be eligible for a medical degree program, you will usually need at least 5-7 GCSEs at grades A*-C (or grades 9-4 under the new grading system), including English, Maths, and Science subjects.
However, getting into medical school is highly competitive, and most successful applicants have many more GCSEs and higher grades than the minimum requirements.
Sources
Gov.uk. (2021). GCSE (9 to 1) qualification level conditions. [online] Available at: https://www.gov.uk/government/publications/gcse-9-to-1-qualification-level-conditions [Accessed 06 Apr. 2023].
Superprof.co.uk. (n.d.). GCSEs and University: Do You Need Them? | Superprof. [online] Available at: https://www.superprof.co.uk/blog/gcse-university/ [Accessed 06 Apr. 2023].