Being self-employed means complete responsibility for every aspect of your business, finances included. But do you need an accountant or not?
In the first quarter of 2016, there were 4.7 million people self-employed in the UK. Although this is the most recent set of statistics relating to self-employment, there is expected to be a steady increase in the number of people starting and managing their own business.
You may be in the process of joining them, taking the bold step to turn your dream of running your own business into a reality.
It comes with many responsibilities, including financial responsibility. Not only do you need to make money to pay yourself, as you expand and employee staff, you will also need to ensure that you pay them correctly and on time.
And then there is tax to calculate and pay, along with pensions and National Insurance obligations.
For many self-employed people, they turn to an accountant for help. But do you really need one?
Is an accountant for a self-employed person mandatory?
No, you don't have to turn to an accountant when you are self-employed. You can complete your own tax returns and so on.
For sole traders, if their business is straightforward and uncomplicated, then doing this annual exercise is not too onerous providing that you stay on top of your paperwork and invoicing, and have a good idea of what you can claim against your tax, how much and so on.
Why do self-employed turn to accountants for help?
As a business, there will be many things you outsource, such as social media management or website design. It is probably a fairly accurate assumption, however, that the first thing someone who is self-employed does is turn to an accountant for help in managing their finances.
The reasons are many and varied;
Financial responsibilities
The way we pay tax in the UK is about to change with the Making Tax Digital initiative. For all businesses, including small businesses and sole traders, the aim is to make paying tax easier and simpler – and to do so more frequently, with tax payments made every quarter.
How much tax you pay depends on how much profit your business makes. Clearly, you want to make a profit but you also want to keep hold of as much of the profit you make as possible to reinvest back into your business and to grow it.
Tax rules changes with some benefitting your business and some not. Can you really stay on top of all these changes?
An accountant can save you time by doing all the work needed to file your tax returns and to meet all the other financial obligations placed on people running their own business. As you grow, you will find a professional relationship with an accountant is one that you rely on more and more.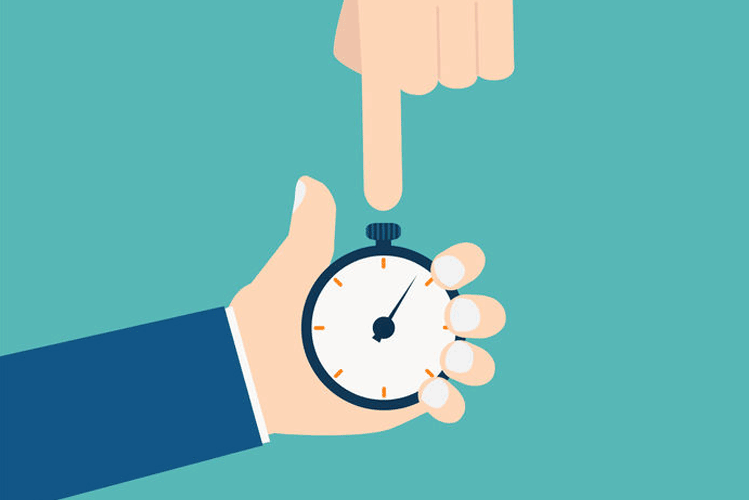 Being your own accountant
Having said all of that, there are many self-employed people who do 'account' for their own business. They keep a tidy and organised set of books, set their business up with an online bookkeeping and invoice software package and manage their tax returns on an annual basis.
There is no doubt that you need an understanding of accounting processes and procedures, as well as developing sound business habits when it comes to managing the finances of your business. A well-run business is one in which the business owner has a real-time understanding of the financial health of their business and also an understanding of its value.
From basic bookkeeping course to online accounting courses, it is possible to upskill yourself with a range of financial skills you need to run your business. From maintaining a profit to understanding the importance of cash flow, there are many aspects of business finance that don't have to be complex or time-consuming.
Should I hire an accountant?
In the end, the answer to this question depends on your personal choice. Some businesses rely heavily on their accountant with financial reports generated every month, whereas other self-employed people do complete all their own business finances.
There is no rule that says how much or how little you can or must use an accountant. It is not uncommon for a self-employed trader to be their own bookkeeper but rely on the professional services of an accountant to complete their self-assessment tax return.
With changes in tax rules, it may be that your accountant can save you money too…