Choosing childcare is difficult for any parent. There are various options, with the choice between a childminder or nursery being two of the most popular options. Just how do you decide which one is best for you and your child?
Making a decision about childcare needs to be an informed one, based on the information you gather. It is an important choice. As well as your child being safe, you want them stimulated in a nurturing, educational environment. However, instinct plays a big part in whether you are happy to leave your child in the care of a childminder or nursery. But rather than listing pros and cons for each, we decided to look at five key question to ask of both the childminder and the nursery.
1.   What qualifications do you have?
It may surprise you, but neither a childminder or nursery staff are obligated to be qualified in childminding. They need to hold a current Paediatric First Aid certificate but other than that, once the policies and procedures are in place to the satisfaction of the local authority, a nursery or childminder can start to operate.
That said, most nurseries will train their staff and most childminders will also look to complete a range of childcare courses. Qualifications are important and deeply reassuring when you are leaving your bundle of joy in their care.
Qualifications show that the childminder or nursery understand how to provide the right care and have a deeper understanding of your child's need and how they develop.
2.   What did your last inspection report say?
Nurseries in England are registered with OFSTED – education and nurseries are a devolved responsibility in Wales, Scotland and Northern Ireland so consult the appropriate regulatory body – and thus, are inspected at regular intervals.
As part of this inspection process, a detail report is produced with a final 'grading', from excellent to good, poor or inadequate. Look on OFSTED's website and check the official report from the last inspection.
Nurseries will often promote their business on the better bits of this report, so it is important to get the overall picture.
For childminders, they too are inspected by OFSTED in England to ensure that they are meeting the safety and learning standards expected of them. Like nurseries, their reports are published after inspection too.
3.   What is the daily routine?
Attending nursery or being cared for by a childminder is a big change in your child's routine. Most children find comfort in a structure to their day and in fact, can prove advantageous when they start school.
Nurseries will often have a prescribed timetable for the day, similar to that of a school. There may be messy play in the morning, followed by story time before lunch. Some nurseries advocate sleeping after lunch whilst others allow napping to happen as and when a child wants.
The afternoon may be outside play or another activity. Nurseries will display a weekly or monthly timetable for parents to see how the day is structured.
Childminders can operate differently, depending on the children they are looking after. Like a nursery setting, a childminder is expected to offer different tasks and activities during the day to create a stimulating learning environment.
4.   How will you keep me informed?
You want to know what your child has been doing during their time at nursery or with the childminder. Likewise, you also want to know if there are any concerns and also the best way for you to communicate with them.
Nurseries and childminders should keep a development record or a daily, weekly or monthly reporting system so that you can see what your child has been doing. Or you can leave a notebook with your childminder and ask them to make a daily entry as to what your child did during their time with them, what they ate, when they napped and so on.
5.   How do you manage behaviour?
To be safe and happy, children need boundaries, but discipline varies from one parent to another, and from one nursery and childminder to another too.
Ask to see their policy document on discipline and how they prefer to do things. Some nurseries and childminders will use distraction techniques, raising concerns with parents and working together and so on.
Managing behaviour is covered in our extensive guide 'How to become a nursery nurse' – why not take a look?
You want the best for your child and thus, as well as asking key questions, relying on your own instinct. Is this the person or the nursery who gives off all the right vibes too?
How To Find A Childminder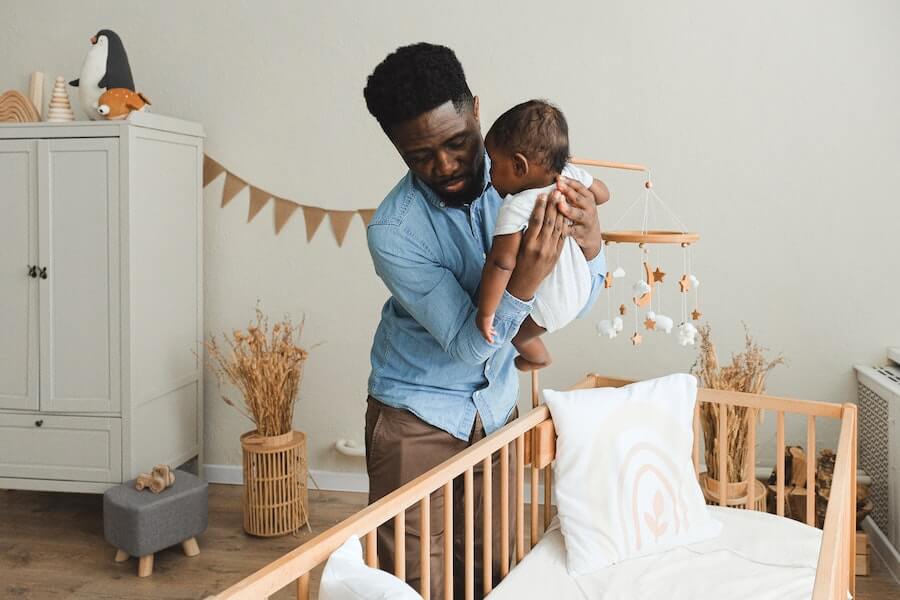 So, you've decided on your childcare. Choosing a nursery is often a simpler choice – after all, you can view their references easily and go and take a look around their establishments to make the best judgement yourself. But, if you've decided on finding a childminder for your little ones, it's important that you make the best decision for everyone involved. Here's how to find the right childminder for you and your kids:
Choose a registered childminder
Anyone offering their services as a professional childminder, offering to care for children in exchange for money, must be registered with OFSTED in England – this inspectorate differs in Wales, Scotland and Northern Ireland. A registered childminder will be inspected and the reports about the provision they provide from their last inspection will be published online.
Resources to look at
As you would expect in the digital age, turning to the Internet for help in finding a local childminder is a good place to start. And there are a few around;
OFSTED is the main authority on childcare, always check out their site
Yoopies is a search site that allows you to search for OFSTED registered childminders in your area.
You can also use the GOV.uk site. You simply type in your postcode and it gives you a list of local search results for registered childminders in your area.
GOV.uk may also suggest you try to find a registered childminder in your area by searching your local council website. This is also a great move because again, childminders need to be registered with their local council too and so you know anyone on the list should have all the paperwork up to date.
There are also other third-party sites such as Childcare.co.uk. what you need to remember with third party sites is that they may not necessarily verify the information that childminders upload onto their profiles. In other words, they may not verify that the childminder is registered with OFSTED, have a DBS check etc. suggesting that it is your responsibility to do so.
Finding the right childminder – the questions to ask, the things to look for
Choosing the right childminder is about making sure that everything is in place and that your children are safe and nurtured. It also comes to personality and your gut feeling. So don't be frightened of visiting different childminders and getting a feel for who they are and what they offer.
What questions could you ask?
A bit more about them – find out more about them as a person, what brought them to childminding and so on. There are no right and wrong answers but is more a chance to get to know them a little better.
Will anyone else be in the home when the children are there? What about pets? – most childminders work from home, something that many parents find attractive. Find out more about this home situation.
Are you qualified? – a childminder doesn't have to have a formal childcare qualification aside from paediatric first aid, but most people will have completed some kind of childminding course. They will usually stay relevant too, as new topics and subjects come to the fore.
What about children with learning or physical disabilities? – not all childminders can accept children with disabilities.
Discipline policy – it is important to understand how childminders will deal with unruly or disruptive behaviour. What you are looking for is a response that is appropriate discipline for a child of your age. Most childminders will use timeout, as well as reasoning and so on.
What activities do they have in a day? – some childminders will have a timetable to show you of the activities that they do during the time they are looking after the children.
How do they communicate with parents? – you will want to know what your children have been doing and what they have enjoyed, as well as what they have eaten throughout the day as well as any concerns a childminder may have. Many childminders complete small diary inserts so you have information about your child's day.
Once you have found the right person, you'll have peace of mind that your children are being well cared for.
Childminder or Nursery?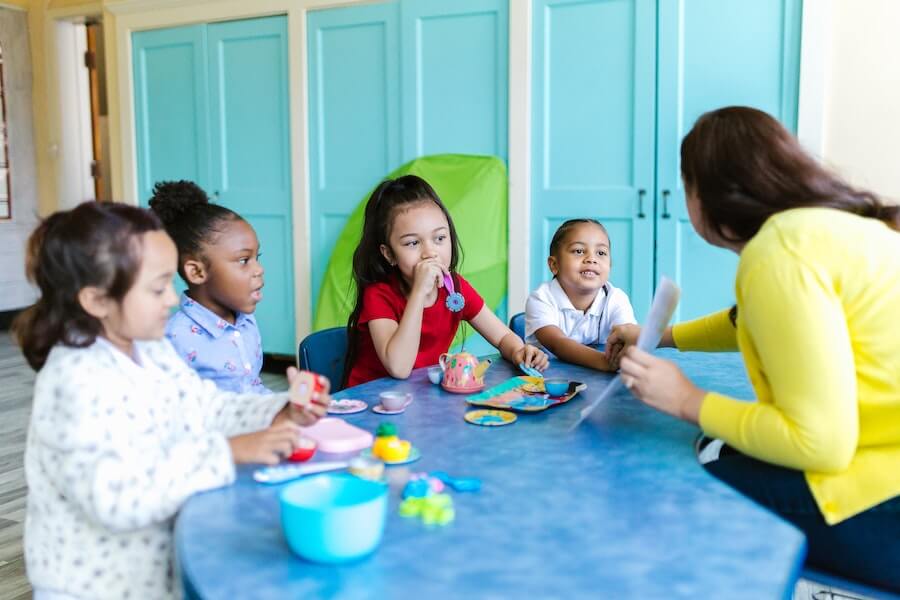 Making the right choice of childcare is vital, and with the right preparations and questions on hand, you can be sure that you will find the perfect solution for your family. However, if neither a childminder or nursery is for you, that's perfectly okay too! You can find more types of childcare here.