When working with an accountant – or if you planning to use one for your business or personal finances – what questions should you be asking?
Anyone running their own business will have many aspects they need to keep in mind, one of which is the financial health of the business. From a huge multi-national company to a sole trader, most businesses rely on an accountant to help them get it right.
Understanding how to send out invoices to charging for their time, products and services, an accountant is invaluable professional support for any business and its management team.
Finding an accountant isn't difficult. But finding the right accountant is. You need to know what questions to ask and what information you are looking for in return.
1.   What is your experience in my industry?
Whilst you may want to ask about their qualifications, you will also want to know if they have an understanding of your industry, the pressures on it and how this affects your financial position. Accounting for a startup is also different to what is needed for a global exporting business, for example, so it's worth checking how much they know about your industry.
2.   What services does accountant offer?
Not all accountants offer the same services and so you need to be confident about what services you need. For example, you may want help with tax and audits thus you need an accountant who offers these services. Some accountants offer a narrow, specialised service which you may need as some point but if you want a general accountancy service, seek one out that offers what you want.
3.   How do you work?
The face of accountancy is changing – as is most industries and professions – with the ongoing effects of the digital era. At one time, accountants would spend their time sifting through paperwork but now, it is possible to run your business finances via online portals and software.
Accounts work in different ways and whilst some work in along more traditional lines, other accountants will work using remote accounting packages. Trained in the use of these packages, they will be able to gain access to the platform so that they can produce the reports you need or to access the information to complete a tax return.
Consider how you would like to work with an accountant and what works best for you and your business.
4.   How can I contact you?
You may not need to be in contact with your accountant every minute of every day but there are times when you need their help or advice – and you need to know how to get hold of them.
For some accountancy agencies, getting through to your accountant can be tough. With a self-employed accountant busy with other clients, getting a timely response can also be tough.
Knowing the best way of contacting them is important, from leaving a voice message to sending a quick email, ask how your accountant works and maintains contact with their clients.
5.   How will you help my business grow?
For most businesses, growing a business is critical in staying in the game. A tight hold of the finances of the business and an understanding of how you can grow it is important – and an accountant can be an important ingredient of growing a business.
You are looking for an accounting professional who will get to know your business and understand the sector in which you operate. They will maintain accurate financial records but also have an understanding of the value of the business.
They can help you with costing your services and products, help to streamline overheads and other costs keeping your business lean and financially responsive. They can advise on financial matters, something that is important for any growing business and can be instrumental in raising finance.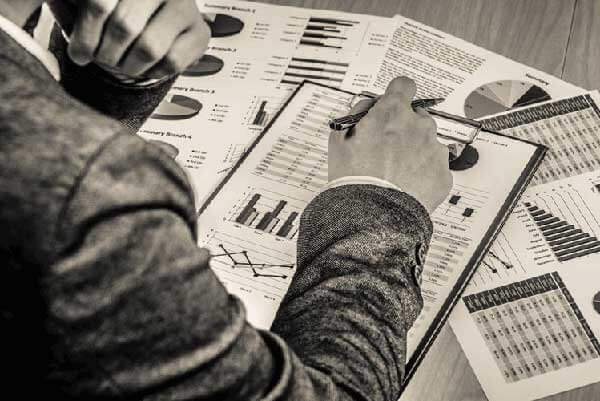 6.   Can you help with legal issues?
You may think that legal issues are the preserve of your lawyer but in fact, an accountant can be instrumental in legal issues relating to finance and tax. Some accountants will offer not only specific services in this areas but insurance packages too.
7.   How can I help you?
A professional accountant will help you in many different ways but you will want to know what you can do, as a business owner, to make the financial success of your business more assured. From employing a bookkeeper to accountancy courses from NCC Home Learning, your accountant should have many suggestions in answer to this question!