When working with an accountant – or if you planning to use one for your business or personal finances – what questions should you be asking?
Anyone running their own business will have many aspects they need to keep in mind, one of which is the financial health of the business. From a huge multi-national company to a sole trader, most businesses rely on an accountant to help them get it right.
Understanding how to send out invoices to charging for their time, products and services, an accountant is invaluable professional support for any business and its management team.
Finding an accountant isn't difficult. But finding the right accountant is. You need to know what questions to ask and what information you are looking for in return.
1.   What is your experience in my industry?
Whilst you may want to ask about their qualifications, you will also want to know if they have an understanding of your industry, the pressures on it and how this affects your financial position. Accounting for a startup is also different to what is needed for a global exporting business, for example, so it's worth checking how much they know about your industry.
2.   What services does accountant offer?
Not all accountants offer the same services and so you need to be confident about what services you need. For example, you may want help with tax and audits thus you need an accountant who offers these services. Some accountants offer a narrow, specialised service which you may need as some point but if you want a general accountancy service, seek one out that offers what you want.
3.   How do you work?
The face of accountancy is changing – as is most industries and professions – with the ongoing effects of the digital era. At one time, accountants would spend their time sifting through paperwork but now, it is possible to run your business finances via online portals and software.
Accounts work in different ways and whilst some work in along more traditional lines, other accountants will work using remote accounting packages. Trained in the use of these packages, they will be able to gain access to the platform so that they can produce the reports you need or to access the information to complete a tax return.
Consider how you would like to work with an accountant and what works best for you and your business.
4.   How can I contact you?
You may not need to be in contact with your accountant every minute of every day but there are times when you need their help or advice – and you need to know how to get hold of them.
For some accountancy agencies, getting through to your accountant can be tough. With a self-employed accountant busy with other clients, getting a timely response can also be tough.
Knowing the best way of contacting them is important, from leaving a voice message to sending a quick email, ask how your accountant works and maintains contact with their clients.
5.   How will you help my business grow?
For most businesses, growing a business is critical in staying in the game. A tight hold of the finances of the business and an understanding of how you can grow it is important – and an accountant can be an important ingredient of growing a business.
You are looking for an accounting professional who will get to know your business and understand the sector in which you operate. They will maintain accurate financial records but also have an understanding of the value of the business.
They can help you with costing your services and products, help to streamline overheads and other costs keeping your business lean and financially responsive. They can advise on financial matters, something that is important for any growing business and can be instrumental in raising finance.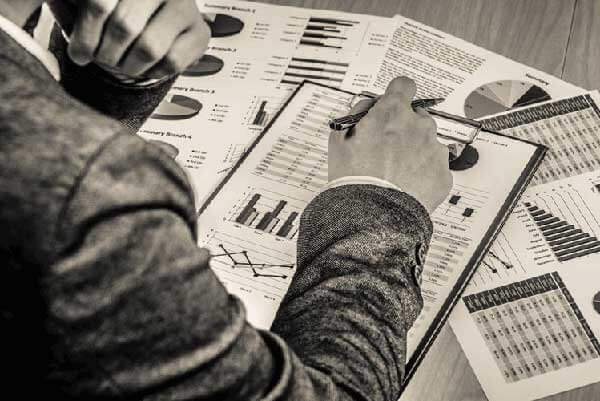 6.   Can you help with legal issues?
You may think that legal issues are the preserve of your lawyer but in fact, an accountant can be instrumental in legal issues relating to finance and tax. Some accountants will offer not only specific services in this areas but insurance packages too.
7.   How can I help you?
A professional accountant will help you in many different ways but you will want to know what you can do, as a business owner, to make the financial success of your business more assured. From employing a bookkeeper to accountancy courses from NCC Home Learning, your accountant should have many suggestions in answer to this question!
Small businesses can struggle to afford extra help. In this blog, we break down how much an accountant can cost for a small business.
Managing your business finances is a critical part of success. Four in 10 small businesses in the UK don't make it past the five-year mark and there are many reasons why this is. One is financial management and a stuttering cashflow.
Keeping overheads and costs down whilst maximising every penny that comes in is essential and with the help of a financial professional such as an accountant, a small business could thrive.
But professional help comes at a cost. And with a small business watching every penny, can it really afford to pay an accountant to 'do the books'?
Modern accountants
Accountants can be sole traders themselves or a large, national accountancy chain, the choice of who or how your accountant looks depends on your own personal preference.
Accountants are on the side of the business. They want your business to survive and thrive because that way, you remain a client of theirs.
Whilst an accountant is useful for any business, no matter its size, reducing the cost of accountancy services is something a small business would look to do. Just how can a small business benefit from the professional services of an accountant but not be landed with a huge bill?
#1 Set fees
Many accountants will have specific packages for small businesses in which they charge a set fee for the work carried out. Whilst you can opt to pay in a lump sum, you may also find your accountant willing to allow monthly payments either through the year or for a set period of months.
Within this package, they will complete certain financial services such as creating your business's tax return, calculating tax liability, financial reports and so on. If your business needs something outside of this package, they will quote for the work separately.
To minimise small business accountancy costs, avoid paying by the hour unless the accountant quotes for a set number of hours. An hourly rate service can yield a rather large bill at the end of it.
#2 Get to grips with basic bookkeeping
The less your accountant has to do in terms of getting paperwork in order, the more time they can spend on the important stuff – that is, getting a clearer financial picture of your accounts and the business's financial health.
What this means is for your small business to have a good grip on basic bookkeeping. Some small businesses, however, do hand over the financial responsibility of their company to an accountant but this is expensive. For your small business, keeping a tight hold of the day-to-day financial organisation of your business will reduce the burden on your accountant.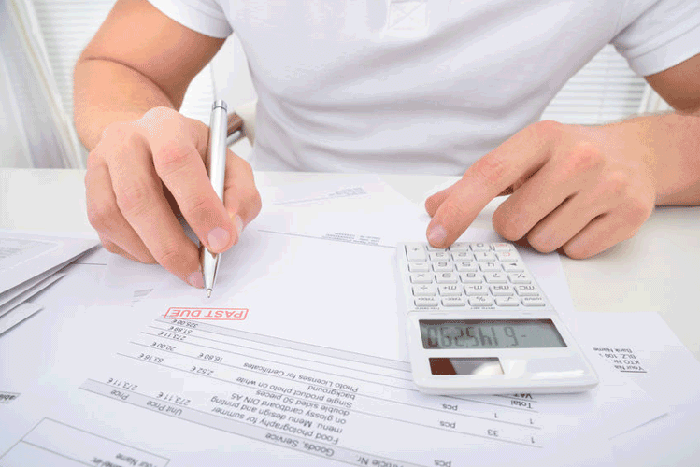 #3 Remote accounting
At one time, businesses kept paper copies of every receipt and invoice with accountancy firms often hidden under a mountain of receipts from their clients!
The digital age is upon us and has reached the world of accountancy and tax too. Modern, forward-thinking accountants will suggest that their clients use an online software accounting program that allows every financial aspect of their business to be organised.
Remote accounting is when physical meetings don't have to take place, with your accountant having access to your online bookkeeping software. This also allows you to be more organised and with this program generating monthly reports etc., you are relying less on the service of an accountant.
#4 Organised and prompt
The key, however, to lower accountancy costs is efficiency. The quicker you are able to supply information to your accountant, the more organised your financial procedures are, the more up-to-date your financial records, the less time your accountant will need to spend on putting your financial business in order.
And that is the crux of the argument in saving money on accountancy fees – the MORE your small business does and the LESS time your accountant spends on putting your yearend tax affairs in order or creating financial reports, the LESS you will pay in accountancy fees.
#5 Do it all yourself!
It is not uncommon for a small business to be completely self-reliant when it comes to bookkeeping and accounting.
And it is possible because there is no rulebook that says a small business must involve an accountant. Online accountancy courses could give you all the skills you need.