Teaching is a rewarding career, but for some people, it isn't quite the right fit. Some people want a more technical role, a higher rate of pay, or a bigger challenge in a different field. The daily routine might be getting you down, or maybe you want a more challenging role. You might be overwhelmed by the constant pressures facing you as a teacher, particularly as you are forced to teach your lessons from afar over Zoom or take online teaching courses. Fortunately, there are plenty of jobs after teaching that your degree can give you a boost in.
So, if you are considering leaving your career as a teacher, you're not alone. Plenty of people choose to leave this honourable profession for a wide variety of reasons, and they are highly sought after in a number of fields. Where will your training take you? Take a look at some of these alternative careers to teaching to help you find your next position.
Alternative Careers to Teaching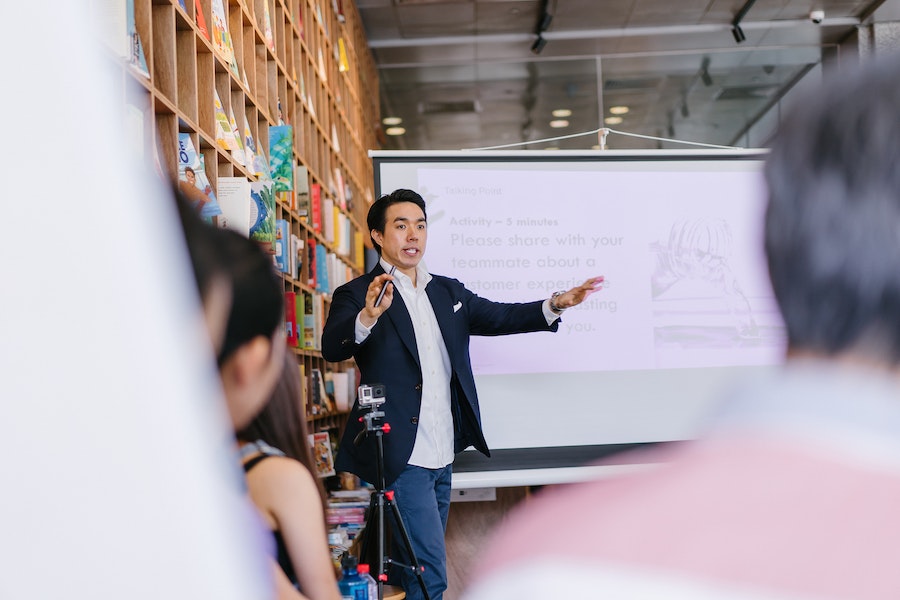 There are plenty of other fields where you can apply your training, education, and skills. Some of the following alternative careers for teachers are related to education, while others are in different fields but require many of the same training and proficiencies. Here are some of the most interesting and rewarding alternative careers for headteachers and teachers.
Student Learning Support – Perhaps you are ready to move on from teaching, but you still want to help and support students? If you love motivating young people, perhaps a career in Learning Support is for you. You can find roles as a guidance counsellor, A-Level or GCSE advisor, university support staff[ii], or as a special education teacher.
Corporate Learning and Skills Development – You're already a gifted educator and excellent communicator, so why not pivot into a much higher paid role in corporate learning and skills development? Help adults advance in their roles, discover their strengths and learn new skills.
Private Tutor – You love working with children and helping them to excel in their studies, but the classroom wasn't for you. What about working with them one-on-one instead? Tutoring allows you to choose your clients and set your own hours and can pay very handsomely.
The Publishing Industry – Do you enjoy reading, editing, and critiquing written work, but craved peace and quiet in your former profession? A career in publishing could be just the thing. Consider starting as a freelance editor or copywriter to build your portfolio, and then start applying to publishing houses.
Human Resources Officer – HR officers need to have compassion, logic, and strong interpersonal skills in order to recruit candidates and match them to the right positions. You'll also resolve workplace conflicts, develop employees' skills, approve holidays, and help organise the payroll.[iii]
Social Worker – Social workers work with families, disabled people, the elderly and children to ensure that everyone in the community is cared for and safe.[iv] As a social worker, you'll help arrange foster care placements, help people find drug and alcohol treatment, and assist refugees and asylum seekers to settle into the community.
Museum Education – Museums are institutes of learning and endless fascination, so it makes perfect sense that they are excellent employers for former teachers. Even small museums have an education and interpretation department where you can roll up your sleeves and get to work.
Retraining For New Jobs After Teaching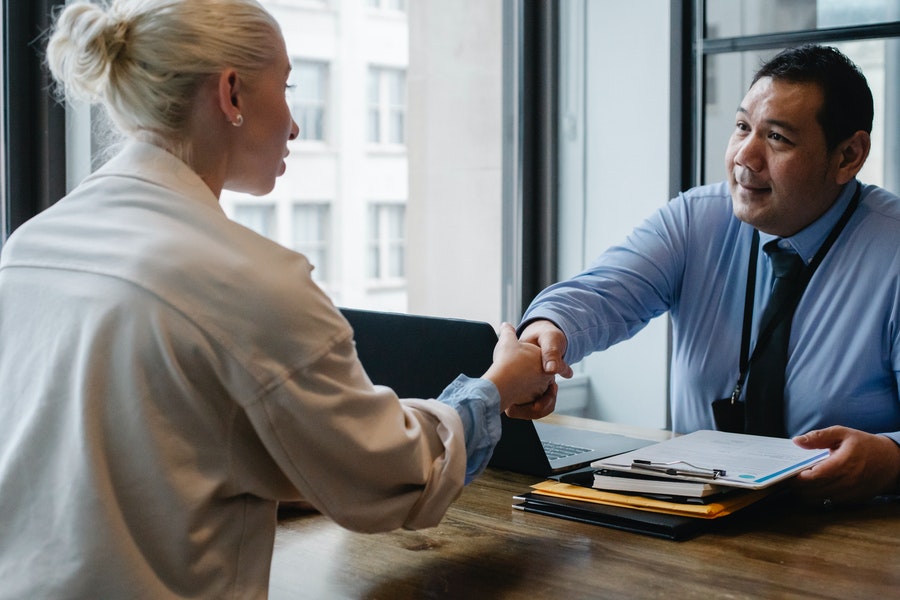 Retraining for new jobs after teaching requires a high level of organisation, funds, and a commitment to learning. As you already have a degree and extensive training to be a teacher, you may not need any additional training for your dream job – it just depends on your chosen career.
Public Sector Jobs
Average Salary: £26,789
The public sector is the largest UK employer, and it's another career that allows you to use your skills to serve the public. Consider a role in healthcare, local government, administration, or civil service. Public sector jobs are varied and diverse – you could work in police administration, NHS planning and organisation, or roles with the local council.[v] While you might need additional training, with most of these roles, you can retrain on the job.
Social Media Manager
Average Salary: £35,014
Are you creative? Are you a good writer? Do you enjoy coming up with witty taglines and pun-filled captions? If so, you might make the perfect social media manager. All it takes is a few online courses or an intensive training programme in social media, and you'll be ready to apply to build your portfolio. Soon, you can apply to big corporations, cool start-ups, and non-profits that you admire. Some training options to consider include Hootsuite Academy and Facebook Blueprint, which is free.
Educational Psychologist
Average Salary: £28,000
Educational psychologists have traditionally been linked with the teaching profession; teaching experience used to be a mandatory requirement for this career path. You already enjoy working with learners and understand the tenets of pedagogy, so you are uniquely suited for this career. You will need to obtain a degree in psychology (if you don't have one), and you'll also need post-graduate training specifically in educational psychology.[vi] 
Graphic Design
Average Salary: £24,000
Are you an artsy type with an eye for design and art? If you want the freedom to express your creative side, graphic design could be for you. You'll design branding packages, images for ad campaigns, and logos for companies at all levels. While some people become graphic designers without any specific training, you'll have a better chance of success if you learn the basics. Most arts universities offer comprehensive graphic design training.
Midwifery
Average Salary: £26,655
A career as a midwife is one of the most rewarding and fulfilling options out there. As you support women throughout their pregnancies and help deliver babies, you'll truly be making a difference. [vii] Midwives are in demand all over the country in both the public and private sectors. You'll need to complete a degree-level programme that is approved by the Nursing & Midwifery Council (NMC).
What To Do After Teaching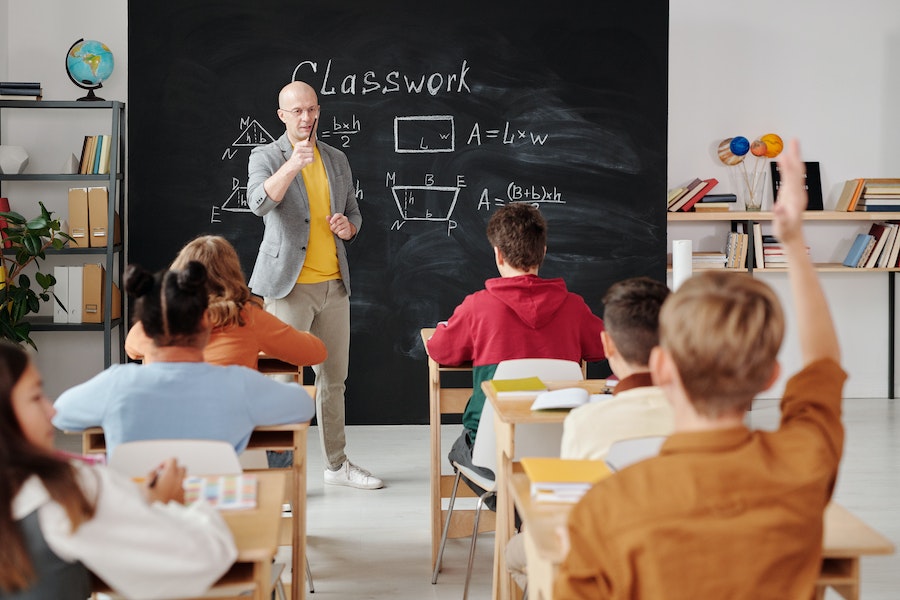 Of course, you may not want to rush straight into finding jobs after teaching. Once you've handed in your notice, the world is your oyster. You might feel compelled to rush into a new career – if you have the resources, why not follow your dreams? If you maybe don't want to find any jobs after teaching and are more interested in carving yourself a new path, try some of these suggestions to fill up your free time.
Go back to school – Do you want to pursue a master's degree or PhD in education or go back to the BA level in a completely different field? No matter what, time in a new programme of study will arm you will valuable knowledge. Add to your prowess in the field of pedagogy or follow your passion into a totally divergent subject. What interests you the most?
Travel the world – Have you always been fascinated by a specific region of the world? Or maybe you want to explore an entire continent, one country at a time? While you're between careers, now is the time to give in to the travel bug. You'll expand your horizons, learn new skills, and develop a deeper understanding of the cultures and history around the world.
Retrain for a new career – While you'll need new a degree for certain professions, other jobs rely on 'on-the-job training' and apprenticeships. Retrain for a job in IT, the arts, or the trades.
Stay at home with your children – Some people leave the world of children to spend more time with their own children. Whether you just want to be a more hands-on parent, or you plan to home school your children, many people find stay-at-home parenting rewarding and fulfilling.
Start your own business – Do you have an excellent idea for a business, but you've never had time to develop the plan and launch your brand? Now might be the time to roll the dice and take a chance on your great idea. As a 2016 Guardian article about teachers who left the profession states, "classroom skills equipped them for the demands of running a start-up."[i]
Become a freelancer – Whether you plan to be a freelance writer, editor, tutor, or accountant, freelancing allows you to choose your own clients and set your own hours. If you want a genuinely flexible lifestyle, remember – the gig economy is hotter than ever! Driving for Uber, delivering for Deliveroo, or couriering for Amazon – you can earn money by working when and how you want.
Jobs after teaching – a rich and robust career lays ahead
If you're in a rut, you're not alone. Even if teaching isn't for you, you can put your existing skills and training to use in a variety of other jobs retrain for a completely different career.
Reference list
Association of Educational Psychologists (2019). AEP – Want to be an EP? [online] Aep.org.uk. Available at: https://www.aep.org.uk/training/want-to-be-an-ep/ [Accessed 18 Oct. 2020].
Farrah, M. (2011). How to change your career and become a midwife. [online] www.nurses.co.uk. Available at: https://www.nurses.co.uk/nursing/blog/how-to-change-your-career-and-become-a-midwife/ [Accessed 18 Oct. 2020].
Higginbotham, D. (2019). Overview of the public services sector in the UK | Prospects.ac.uk. [online] Prospects.ac.uk. Available at: https://www.prospects.ac.uk/jobs-and-work-experience/job-sectors/public-services-and-administration/overview-of-the-public-services-sector-in-the-uk [Accessed 18 Oct. 2020].
NHS (2020). Learner Support. [online] GOV.UK. Available at: https://www.gov.uk/learner-support [Accessed 16 Oct. 2020].
NHS. (2019). Social worker. [online] Health Careers. Available at: https://www.healthcareers.nhs.uk/explore-roles/wider-healthcare-team/roles-wider-healthcare-team/clinical-support-staff/social-worker [Accessed 16 Oct. 2020].
Prospects (2020). Human resources officer job profile | Prospects.ac.uk. [online] www.prospects.ac.uk. Available at: https://www.prospects.ac.uk/job-profiles/human-resources-officer [Accessed 16 Oct. 2020].
Sheppard, E. (2016). Drained by stress, we quit teaching to start thriving businesses. [online] The Guardian. Available at: https://www.theguardian.com/small-business-network/2016/sep/02/drained-stress-quit-teaching-start-business [Accessed 16 Oct. 2020].
Sources
[i] https://www.theguardian.com/small-business-network/2016/sep/02/drained-stress-quit-teaching-start-business
[ii] https://www.gov.uk/learner-support
[iii] prospects.ac.uk/job-profiles/human-resources-officer
[iv] https://www.healthcareers.nhs.uk/explore-roles/wider-healthcare-team/roles-wider-healthcare-team/clinical-support-staff/social-worker
[v] https://www.prospects.ac.uk/jobs-and-work-experience/job-sectors/public-services-and-administration/overview-of-the-public-services-sector-in-the-uk
[vi] https://www.aep.org.uk/training/want-to-be-an-ep
[vii] https://www.nurses.co.uk/nursing/blog/how-to-change-your-career-and-become-a-midwife/