Health & Social Care
How To Become A Social Worker: Steps, Skills, and Career Guide
Content Last Updated: May 2023
If you have a passion for helping people and want to make a difference to people's lives, becoming a social worker may be the right career path for you. Social workers play a vital role in society by helping vulnerable individuals and families in need of support.
But how do you become a social worker? In this guide, we will answer all your questions about social worker requirements, the qualifications needed to be a social worker, and alternative routes for those who want to know how to become a social worker without qualifications. Let's get started!
What Is A Social Worker?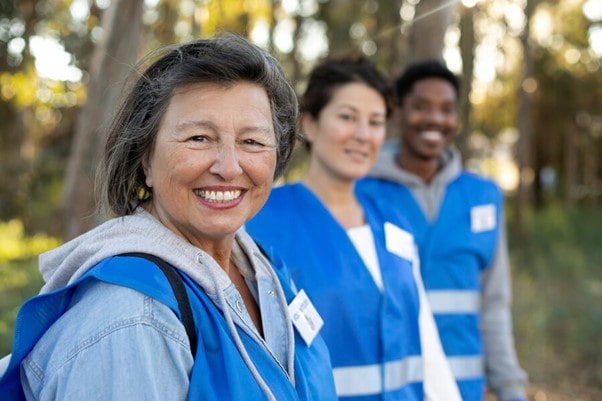 A social worker is a healthcare professional who works to help people improve their lives in a variety of ways. For example, social workers may need to provide access to services, teach skills for independence, and protect vulnerable individuals. Also, social workers often provide counselling to families and groups, advocate for their clients, and fulfil legal requirements for their role.
Depending on the type of social worker, they will work in various organisations such as hospitals, clinics, nursing homes, mental health agencies, government agencies, schools, and youth organisations. Social workers may also work on military bases or in prisons if necessary. Usually, the role of a social worker involves spending a lot of time visiting individuals and groups, adapting to their needs and working in different locations. As such, social workers are often required to travel for their work.
Different Types of Social Workers
There are several different types of social workers, and once you have the right social work qualifications, you can choose which career path you want to specialise in. Here are some of the most common types of social workers:
Child and Family Social Workers Work with families and children to improve their overall well-being. Also, they often help to place children in foster care or adoption if they are in unsafe or dangerous situations.


Mental Health Social Workers Work with individuals suffering from mental health issues, such as depression or anxiety. They may provide therapy or counselling, as well as help their clients access necessary resources and support.


Medical Social Workers Work in medical settings, like hospitals or clinics, to provide support to patients and their families. Additionally, medical social workers can help patients navigate the healthcare system, provide emotional support, and connect patients with community resources.


School Social Workers Work in schools to support students and their families. They may help students deal with emotional or behavioural issues, provide counselling, and connect families with resources to improve academic success.


Substance Abuse Social Workers Provide support and counselling to individuals struggling with substance abuse and addiction. They may help individuals access resources for treatment and provide ongoing support during recovery.


Geriatric Social Workers Provide the elderly and their families with access to healthcare, long-term care, and end-of-life planning. Also, geriatric social workers may help connect their patients with necessary resources and provide emotional support during the ageing process.
Read More: Careers In Mental Health
What Responsibilities Does A Social Worker Have?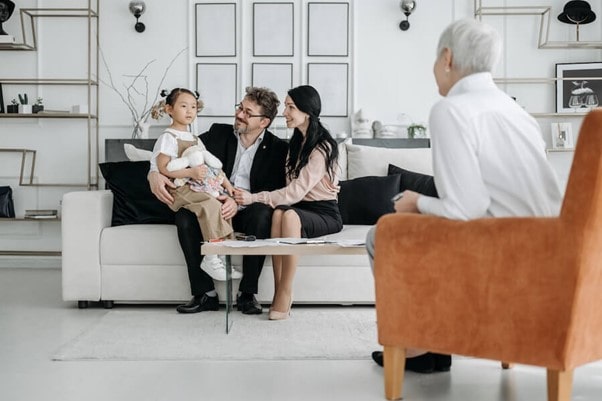 No day is the same as a social worker, as they travel to various locations and work with diverse clients. Despite this, if you choose to pursue a career in social work, you should anticipate being responsible for a variety of day-to-day tasks, including:
Provide information and counselling to clients and develop support plans


Help clients build and maintain independent living skills


Ensure clients' safety and take necessary measures to protect them


Collaborate closely with communities, health professionals and other agencies


Review the situation of individuals and families through meetings and visits


Record and document cases, prepare reports, and discuss with supervisors


Visit clients wherever they are and assess their needs


Organise and make referrals to other services and agencies


Attend meetings related to clients' cases


Identify areas in which clients need help, such as mental health, childcare, and poverty


Set goals and help clients achieve them within a reasonable timeframe


Offer practical solutions and counsel to help clients manage challenges in life, such as accessing food banks or medical care.
Good Social Worker Skills To Have
Becoming a social worker can be a demanding role, and there are certain skills that will make you better equipped for success. From patience and determination to flexibility and adaptability, there are plenty of natural and learned skills that will help you on your way to becoming a social worker.
Empathy and active listening skills to understand the unique needs and perspectives of clients.


Sensitivity and understanding towards individuals from diverse backgrounds, cultures and communities.


Patience, adaptability and the ability to stay calm in high-pressure situations to make informed decisions.


Flexibility and openness to change in response to evolving client needs and external factors.


A strong knowledge of sociology and an understanding of societal factors that impact individual and community well-being.


Strong teamwork skills and the ability to work collaboratively with other professionals, community groups and families.


Resilience and the ability to accept constructive feedback and handle criticism effectively to improve practice.


Advanced active listening skills to identify underlying concerns, emotions and client priorities.


Technological proficiency in using computers and relevant software to manage client records, communicate effectively and streamline administrative tasks.
What Is The Average Social Worker Salary?
The average social worker salary in the UK can vary depending on factors such as the region, the sector they work in, and their level of experience. As such, newly qualified social workers can expect to earn around £24,000 per year, while experienced social workers with management responsibilities can earn up to £40,000 or more.
However, the average salary for a social worker in the UK is around £32,000 per year.
What Do You Need To Become A Social Worker?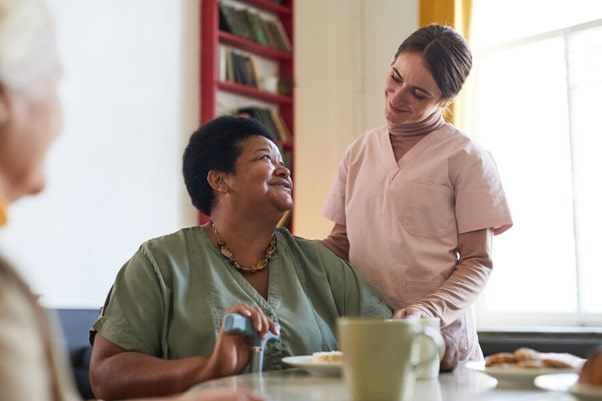 One of the most important things you will need to become a social worker is to pass the Disclosure and Barring Service (DBS) check. This service checks your criminal record and history for any unspent convictions or unlawful incidents.
An employer can complete a DBS check for any role that you apply for, but as social work requires you to work with children and vulnerable people, you will likely have to undertake a more detailed DBS check.
Additionally, as social work will often require you to meet clients at varying locations, a requirement of the job may be to have a driving licence and your own transport.
Qualifications Needed To Be A Social Worker
Becoming a social worker requires a specific set of higher education qualifications. To begin with, an honours degree or postgraduate degree in social work is necessary. Your degree must be approved by one of the four regulators, depending on where in the UK you will work. These regulators include:
The Health and Care Professionals Council (HCPC)
Social Care Wales
Northern Ireland Social Care Council (NISCC)
Scottish Social Services Council (SSSC)
While a degree in social work is desirable, studying law, politics and government, social care and the social sciences can also increase your chances of entering the profession. An undergraduate social work course typically lasts for three years of full-time study, including work experience in a practical placement; this is usually 200 days [i].
For those seeking to enter social work without committing to a three-year degree, there is the Step up to Social Work programme. This is a 14-month intensive course for trainee social workers who already have a degree. You will work in the local authority, gaining hands-on experience while completing academic learning.
It is worth noting that 80% of graduates of this course have gained employment as a social worker, demonstrating the effectiveness of this alternative route into the profession.
What GCSEs Do You Need To Be A Social Worker?
Becoming a social worker typically requires a minimum of five GCSEs at grades A*-C (9-4), including English and Maths. However, some universities or employers may have additional subject-specific requirements, so it's best to check the entry requirements for the institution you are applying for.
How To Be A Social Worker In 6 Steps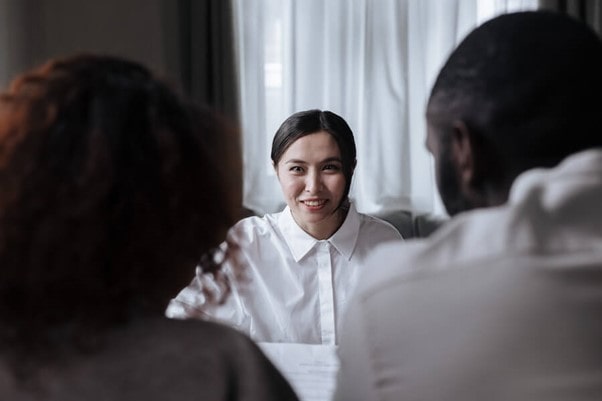 Becoming a social worker is not for work-shy individuals, as you will need to have plenty of determination and good work ethic to get qualified. However, there are a couple of ways that you can become a social worker: by studying a relevant qualification or through an apprenticeship. Here's how to become a social worker via these different approaches:


Find the right degree course or apprenticeship for you - Before you go jumping onto the first degree course or apprenticeship you see, you should do your research and make sure you are applying to a course you are willing to commit to. Fortunately, to become a social worker, you don't necessarily need a health and social care degree. Instead, you can apply for a similar course, such as social sciences or health care, and gain work experience later on in your journey [ii].
Study towards your degree or apprenticeship - Once you have chosen and applied for the best degree or apprenticeship for you, you'll have to complete it! To complete a degree, you can expect it to take around three - four years, whereas an apprenticeship will likely take three. Read our guide on how to stay organised while studying to get through your degree.
Gain work experience - While you are studying your degree, you will be expected to complete work experience. Usually, this will be included in your degree or apprenticeship however, you may need to find the placement yourself.
Consider postgraduate study - There are many areas of specialism within social work and you could increase your chances of your ideal position with a specific qualification. Some positions, with a high degree of responsibility such as clinical social work or psychiatric social work, may demand proof of postgraduate work before you can be considered for this post.
Register to work as a social worker - You will need to be registered to work as a social worker. The body you register with depends on where in the UK you hope to work. In England, you will be expected to register with the Health and Care Professionals Council (HCPC).
Seek employment - Once you have completed your education and registered to work as a social worker, you can start seeking employment! As a social worker is a very in demand role, you will likely be able to find suitable positions rather quickly. You can use the Find A Job service on the UK government site to help.
How To Become A Social Worker Without Qualifications?
In order to become a social worker, it is generally required to have social work qualifications of some kind such as a degree or relevant qualification in social work. Without qualifications, it may be difficult to enter the profession. However, there are some alternative paths that may be available depending on the country and the specific requirements of employers, including:
Starting In A Support Worker Role - Starting out as a support worker or a similar role in a social care setting can be a stepping stone to becoming a social worker. You can work your way up through the ranks, earning on-the-job experience and training as you go.


Online Education - Going to university may not be for you, but there are definitely educational alternatives that may better fit your circumstances. For example, you could complete health and social care courses online to gain a solid education that will help you get on-the-job experience.


Volunteering - Volunteering with a local social care organisation or charity can provide valuable experience and an opportunity to network with professionals in the field. Also, volunteering demonstrates your commitment and passion for social work, and may lead to opportunities for paid work in the future.
Career Progression Options For Social Workers
Once you have earnt your social worker qualifications and are fully experienced, there are several paths open to you. Naturally, you may want to continue within your social work role for the foreseeable future.
However, if you would like a change, there are plenty of career progression opportunities and alternative career paths for a qualified social worker. Here are some examples:
Senior social worker
Team manager
Service manager
Teacher
Policy analyst
Community organiser [iii]
Becoming A Social Worker: In Conclusion
Becoming a social worker can be a rewarding career choice for those who are passionate about helping others and making a positive impact in their communities. And, with our guide on how to become a social worker, we hope we've got you excited to get started!
If you are committed to making a difference in people's lives and have a desire to work in a challenging yet fulfilling field, then pursuing a career in social work may be the right choice for you.
FAQs
Do You Need A Degree To Be A Social Worker?
In the UK, it is generally required to have a degree in social work if you want to become a qualified and registered social worker. In addition, the degree program must be approved by the Health and Care Professions Council (HCPC), which regulates social work practice in the UK.
However, there may be some social work support roles that do not require a degree, but instead rely on experience and other qualifications. These roles may include social work assistants, family support workers, and community outreach workers.
Is Social Work A Hard Degree?
A social work degree requires a significant amount of hard work, dedication and organisation. Like any degree program, it can be challenging to balance coursework, assignments, and practical experience, but social work also requires a high level of emotional and psychological resilience. As such, it can be a challenging and demanding degree programme. However, it can also be incredibly rewarding for those who are passionate about helping others and making a positive impact in their communities.
Are Social Workers In Demand In The UK?
Yes, social workers are in demand in the UK. Currently, social work is a growth area with strong demand for qualified and experienced social workers across the country. In fact, social work is included on the UK's Shortage Occupation List, which identifies professions where there are not enough resident workers to fill vacancies.
The demand for social workers in the UK is expected to continue to grow in the coming years, creating opportunities for those who are interested in pursuing a career in this field. However, you should know that competition for social work positions can be high, and having a relevant degree and experience will be beneficial in securing employment.
Sources
[i] British Council. (n.d.). Undergraduate study in the UK. Retrieved March 27, 2023, from https://study-uk.britishcouncil.org/plan-studies/ways-learning/undergraduate
[ii] Prospects. (n.d.). Social care apprenticeships. Retrieved March 27, 2023, from https://study-uk.britishcouncil.org/plan-studies/ways-learning/undergraduate
[iii] National Careers Service. (n.d.). Home. Retrieved March 27, 2023, from https://nationalcareers.service.gov.uk/