Counselling
How To Become A Life Coach
Content Last Updated: May 2023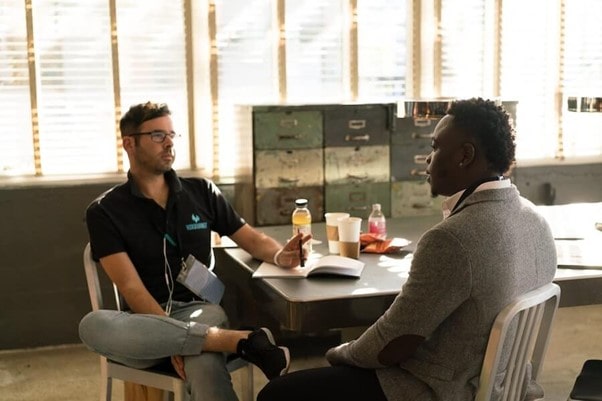 In this page
What's The Difference Between Coaching And Counselling?
Why Do People Hire A Life Coach?
Life Coach Duties and Responsibilities
Good Skills For A Life Coach To Have
What Are The Working Hours of A Life Coach?
What Life Coach Qualifications Do You Need?
The Different Ways To Begin Your Journey
Life Coach Career Progression Options
Courses related to this career
If you have a passion for helping others and the drive to empower people in achieving their goals, becoming a life coach may be the perfect career for you. But what is a life coach, and how do you become one? In this in depth guide, we'll explore the ins and outs of life coaching, including what a life coach does, what qualifications and training you'll need, and the average life coach salary you can expect to receive. So if you're interested in learning how to be a life coach, read on!
What Is A Life Coach?
Before we explain how to become a life coach, it's imperative that you know the career you are interested in inside and out. A life coach is a trained professional who specialises in assessing a client's skills and desires in order to help them on a path that will fulfil their needs. The role of a life coach is to guide clients through a series of exercises and conversations, to help them gain clarity about their goals and develop a plan of action to achieve them.
These goals can be related to various areas of life, such as career development, relationships, personal development, or health and wellbeing. Depending on the type of coaching you specialise in, you could work with individuals, groups or organisations.
What's The Difference Between Coaching And Counselling?
Life coaching is not the same as counselling, although there may be some overlap in certain situations. Counselling focuses on deep emotional healing and aims to discover how past events contribute to clients' current problems. In contrast, life coaches focus on the future and aim to identify areas for self-improvement and encourage personal growth. Life coaches are not qualified to diagnose or treat health or mental health-related issues.
What Does A Life Coach Do?
A life coach helps clients make significant changes, like a career change, a decision to leave a relationship, or the choice to make a big move across the country. By guiding clients through this process, a life coach can give people the boost they need to make these changes.
At its core, life coaching involves:
Assessing the client's current situation


Identifying areas for improvement


Creating a plan of action to achieve their desired outcomes


Why Do People Hire A Life Coach?
Someone could choose to hire a life coach for a variety of reasons depending on their personal needs and goals. In some cases, people may turn to a life coach as they feel lost or confused about where they are going next in life, and they need a bit of guidance to get started. On the other hand, some people may hire a life coach to help them hit life goals, such as earning a promotion or reach and maintain an ideal body weight. In essence, people utilise the services of a life coach because they want to make a large change in their life, but aren't sure how to go about it.
Some of the common reasons why someone may hire a life coach include:
Clarifying their life purpose and goals


Enhancing personal growth


Developing a plan of action


Overcoming obstacles


Improving relationships


Enhancing career success


Grieving for a deceased family member of friend


Recovering from a divorce


Read More: Who Hires Life Coaches?
Life Coach Duties and Responsibilities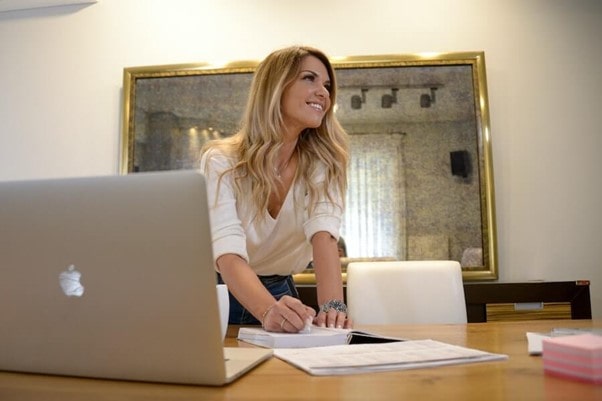 As a life coach, you will have to take on several large duties and responsibilities. After all, people are entrusting you with their personal lives, so you can expect your duties to be just as important as this responsibility. Here are some of the everyday tasks you can expect to carry out as a life coach:
Conducting coaching sessions with clients face-to-face, online, or over the phone.


Discussing with clients their situation, values, attitudes, and beliefs to gain a comprehensive understanding of their needs and goals.


Looking at ways of overcoming barriers and setbacks that clients may encounter in their journey towards personal or professional growth.


Encouraging clients to find their own solutions and helping them set and achieve suitable goals for change.


Using active listening skills and questioning techniques to help clients identify areas for development.


Providing support and guidance to help clients stay motivated and committed to achieving their goals.


Maintaining accurate records of coaching sessions to track progress and evaluate the effectiveness of coaching interventions.


If self-employed, promoting coaching services and performing necessary business administration tasks to ensure the smooth operation of the coaching practice.


Good Skills For A Life Coach To Have
Being a successful life coach can be a tough job at times, as you will have to listen to serious issues in other people's lives and help them to turn their fortunes around. As such, possessing certain attributes and interpersonal skills can be incredibly beneficial for the role. Here are some good skills for a life coach to have:
Empathy - You possess a strong sense of empathy and can connect with clients in an authentic and compassionate way, without coming off as condescending.


Communication - You have got super verbal communication abilities and can actively listen to clients, synthesise their worries, and repeat back what they have said to you.


Counselling Abilities - You approach sensitive discussions without judgement and are able to offer effective counselling offerings.


Customer Service Skills - You possess good customer support abilities and can offer a high level of service to clients, which includes the ability to understand their reactions and offer touchy and know-how aid.


Note Taking - You have robust note-taking and clerical skills to enable you to keep accurate statistics of patron interactions.


Self-Starter - You're a self-starter who can set and stick to your personal hours and work independently.


Advertising and PR Skills - You are capable of self-advertising, marketing and completing PR for your counselling role.


Stress Control - You have the patience and ability to stay calm in traumatic situations, which will allow you to provide powerful aid to clients.


Collaboration - You enjoy teaming up with different people and can collaborate efficiently with colleagues and different professionals.


Computer Expertise - You are prolific with computers and can use the primary software programmes properly.


Encouragement - You'll need a firm yet compassionate set of coaching skills to inspire your client base to make essential modifications of their lives.


What Are The Working Hours of A Life Coach?
The working hours of a life coach vary depending on their personal preferences and the needs of their clients. Many life coaches work flexible hours to accommodate the schedules of their clients, which may include evenings and weekends. On the other hand, some life coaches also work part-time or freelance, allowing for greater flexibility in their schedules.
Where Can A Life Coach Work?
A life coach can work in various settings, including private practice, a large coaching firm, or an organisation. Also, life coaches can work remotely via phone or video conferencing, allowing them to work with clients from anywhere in the world. Finally, some life coaches may work in more specialised settings, such as sports or executive coaching, which may require additional qualifications or certifications.
What Life Coach Qualifications Do You Need?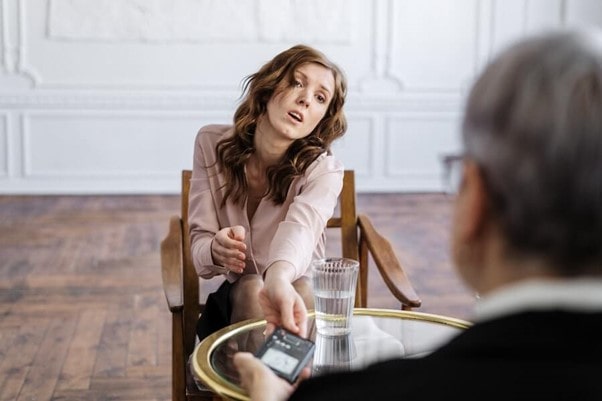 Life coaching isn't regulated in the UK [i]. Therefore, when it comes to how to become a life coach, there's nothing stopping you from applying without any life coach qualifications or even a lot of experience.
Nevertheless, most companies and clients prefer their life coaches to show qualifications and proof of education from registered awarding bodies. So, it may be worth your while to look into earning accreditation before applying to become a life coach. There are many further and higher education courses that you can complete over several years to earn your stripes as a life coach.
However, if you don't have the availability or resources to commit to a full-time course, you can earn your credentials through many reputable courses in a distance learning setting. For example, NCC Home Learning offers a range of life coaching courses that allow you to gain credibility in this career at your own pace.
Average Life Coach Salary
As with any career, the salary of a life coach can differ depending on your location, experience level and area of speciality. Additionally, some life coaches charge hourly rates, while others charge per session or package of sessions. Also, some life coaches supplement their income by offering workshops, courses, or writing books, heftily increasing their yearly salary.
However, the average salary around the UK for a beginner life coach has been pinned down to between £30 and £60 per hour. As practitioners climb up the career ladder their earning potential can improve and they can earn £100 - £150 per session, whereas top life coaches may charge upwards of £200 [ii]. Many clients receive life coaching sessions once a week over anywhere from one month to six months time [iii].
How To Be A Life Coach - The Different Ways To Begin Your Journey
Becoming a life coach is fairly straightforward, although there are several routes you can take to earn the role. For example, as you don't necessarily need certification, you can apply directly. On the other hand, if you are passionate about the career, you can choose to study up to postgraduate level at university. Here's how to become a life coach from several different approaches.
Apply Directly
We mentioned that life coaching is not a regulated career in the UK, which means that you don't need to have a specific degree or life coach training. Therefore, you can apply directly to life coaching jobs if you feel you have the right assets. However, as life coaches work so intimately with clients, it would be beneficial to your career to earn some kind of accreditation to prove to clients you have the right skills and knowledge. So, if you find that applying directly isn't working for you, you should consider gaining relevant certification.
Earn A College Qualification
Earning a college degree will give you a great advantage when applying to become a life coach. However, researching your course options is vital, as costs can vary and you don't want to enrol in the wrong course for you. So, make sure that the course you choose offers:
Contact with training bodies


Resources to help develop your skills


Workshops, seminars and other practical training opportunities


Training with a currently practising life coach or assessor


Business advice


Development opportunities


To better your employment chances post-education, you should choose a course approved by an independent training body.
Complete A University Course
Following the successful completion of a college course, you may want to continue your education via university. Although there are not normally many life coaching degrees at undergraduate or postgraduate level, you can complete a relevant course, such as psychology, or specific coaching courses, like sport or business, to give you the right experience and knowledge.
Apply For Apprenticeships
If you would like to work as a life coach within an organisation that coaches individuals or teams to improve their professional performance, you can complete a coaching professional apprenticeship. Typically, these last around 14 months, and you can expect to experience a mix of practical and educational work to pass.
Pass The Required Background Checks
No matter the route you take to becoming a life coach, you will have to pass enhanced background checks to work with clients. If you plan on working as a life coach for a company, potential employers will want you to have completed these checks so they know you are allowed to work in life coaching. On the other hand, if you work in a freelance position, your clients will expect you to have passed these checks for both your and their safety.
These checks are known as Disclosure and Barring Service (DBS) checks, and they prove that you have no known criminal convictions. You can read more about DBS checks on the Government site.
Life Coach Career Progression Options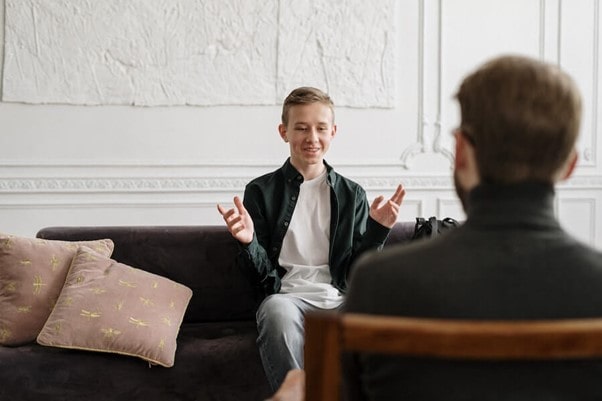 If you have already earned your stripes as a life coach and are looking for something new, or you've already explored this career and decided it's not for you, there are some alternative paths that you can take. Having the skills and knowledge to become a life coach can equip you for other career options, such as:
Specialising in a certain branch of life coaching


Team leading


Teaching


Training


Consulting


Writing


Public speaking


Conclusion
Knowing how to become a life coach can give you a headstart in this career, and help you start helping others sooner rather than later. While there are no guarantees of success, with hard work and dedication, you can build a fulfilling and financially sustainable career as a life coach. By doing so, you can make a meaningful difference in the lives of those you coach, and in turn, find fulfilment and purpose in your own life coaching journey. So, if you're considering how to be a life coach, take the first step towards your goal today and start exploring the options available to you.
FAQs
What qualifications do you need to be a life coach?
While there are no specific legal requirements, most professional life coaches acquire certifications or complete training programs from reputable coaching organizations. These qualifications enhance their credibility and provide essential skills and knowledge for effective coaching.
How long does it take to become a qualified life coach?
The duration varies depending on the individual's circumstances and the chosen training program. Some programs offer intensive courses that can be completed in a matter of weeks, while others may take several months to a year. It's important to consider the depth of the training, practical experience, and ongoing professional development to become a well-rounded and qualified life coach.
Can anyone set up as a life coach?
Technically, anyone can set up as a life coach since there are no specific legal requirements in most countries. However, it is highly recommended to acquire proper training, certification, and relevant experience to offer professional coaching services. Building a successful coaching practice involves developing skills, honing your expertise, and adhering to ethical guidelines to best serve your clients.
Resources
[i] LawDonut. (2021). Legal issues for life coaches. [online] Available at: https://www.lawdonut.co.uk/business/sector-specific-law/life-coaching-legal-issues
[ii] Indeed. (2023). How Much Does a Life Coach Make in the United Kingdom? [online] Available at: https://uk.indeed.com/career-advice/pay-salary/how-much-does-life-coach-make
[iii] Byron, M. (2021). How Many Life Coaching Sessions Do You Need? [online] Available at: https://melissabyron.com/how-many-life-coaching-sessions-do-you-need/