Beauty
Career insights: Become a Beautician
Content Last Updated: April 2023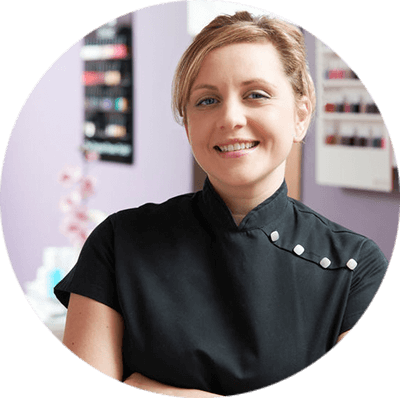 In this page
Beautician Working Hours in the UK: What to Expect
Beauty Therapist Qualifications
What GCSEs Do You Need to Become a Beautician?
Do you love beauty and helping others look their best? Well, becoming a beautician might be the career for you. As a beautician, you will work with clients to enhance their natural beauty, providing a wide range of beauty services. However, getting started as a beauty therapist can be daunting, especially if you don't know where to start. Fortunately, we have a definitive guide on how to become a beautician, covering everything from the qualifications and skills you'll need to the different paths you can take to get there. So, whether you're just starting out or considering a career change, we're here to help you navigate your way to becoming a successful and skilled beautician.
The beauty industry is thriving in the UK. Consumers are spending billions of pounds each year on grooming products and beauty services, and this is set to keep growing exponentially each year, with the cosmetics industry alone being predicted to hit a value of 758.4 billion USD by 2025. This is no longer solely a women's domain either, the number of male customers and therapists are increasing too.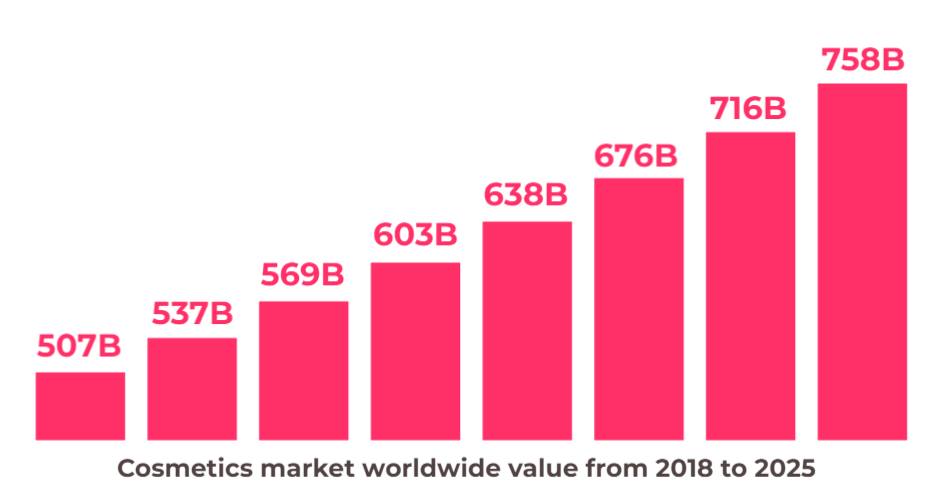 With the increasing value in mind, it's no surprise that people are eager to learn how to become a beautician, paving the way to breaking into this profitable industry. For anyone thinking of becoming a beautician, we've put together this guide to tell you everything you need to know.
What is a beautician?
A beautician, also known as a beauty therapist, is a skilled professional who specialises in providing a range of beauty treatments and therapies to their clients. Typically found working in beauty salons or health spas, beauticians use their knowledge and expertise to evaluate a client's overall outer appearance and provide personalised recommendations and services. The aim of doing so is to enhance their client's appearance and help them feel better about themselves.
As trained professionals, beauticians offer a wide range of services that include hair, nail, makeup, and skincare treatments. They may also provide body and hair massages if they have the necessary training. Additionally, beauticians may choose to specialise in a particular area, such as makeup artistry, and provide professional makeovers to their clients.
Read More: Why Beauty Therapy Is A Great Career
What does a beautician do?
Some beauticians combine their skills with hair styling, cutting, colouring, styling and blow drying. Other beauticians offer only beauty treatments, including some specialist treatments.
Beauticians, salons and clinics may focus on a range of beauty treatments, such as:
Hair removal (e.g. facial waxing, leg and body waxing)
Manicures and pedicures
Nail art services, including nail extensions, acrylic nails, gel nails
Eyebrow shaping, including threading, tinting and plucking
Spray tans and sunbeds
Massage, aromatherapy, hydrotherapy and reflexology
Facials that include cleansing, massaging and toning a client's skin
Makeovers, including make up for brides and their bridal party
Specialist treatments, such as electro-therapy to improve body tone and shape
Non-surgical skin improvement treatments
As well as beauty treatments, if you choose to work in a busy salon or as a self-employed beautician, you will also need to:
Answer the telephone, respond to emails and greet clients
Manage the booking system, either in a diary or online
Check and order supplies
Keep notes of clients and their treatment preferences and allergies
Refer the client to a doctor if necessary
Beauticians will normally start their careers with an overarching qualification like our Complete Beauty Diploma that gives them the skills to provide a variety of treatments and use certain substances safely (such as hot wax and nail varnish remover).
As part of this beauty therapy course, you will also learn what to look for when the skin reacts to treatment. More importantly, you will be taught what actions to take should a customer have a reaction to a treatment. Your course will also cover a variety of other health and safety issues.
Many beauticians will go on to complete standalone courses that certify them to use the latest skills or technique for their clients. This could be a special type of massage, such as a hot stone massage. Or it could be the latest in eyebrow threading, or to offer semi-permanent make-up.
Take a look at our Online Beauty Courses
What skills will you need?
Having the right qualifications is essential to becoming a beautician. However, there are some skills and traits that will help it feel like a natural job to you. Some good skills for a beautician to have include:
Friendly and welcoming manner
Passion and interest in beauty
Artistic skills, manual dexterity and precision
Ability to make clients feel relaxed
Clear communication of treatment options and procedures
Tactful and diplomatic behaviour
Empathy and understanding towards clients' needs
Sales skills for treatments and products
Keeping up-to-date with trends in beauty
Teamwork in the salon
Basic administrative tasks
Business awareness for self-employment
Customer service skills
Sensitivity towards clients
Working well with hands
Excellent verbal communication skills
Attention to detail
Patience and composure under stress
Physical fitness and stamina
Good communication and interpersonal skills
Outgoing and confident personality
Good listening and writing skills
Understanding clients' needs and providing advice
Reassuring behaviour towards nervous clients
Attention to detail in business organisation and treatments
Clean and well-groomed appearance
Creating a relaxing environment for clients
Inquisitive mind to stay up-to-date with new services, techniques, and products
Good business sense and organisational skills.
How much do beauticians make?
As you embark on your journey to become a beautician, it's essential to understand the earning potential in this profession. The income of a beautician in the UK can vary based on factors such as experience, location, and the range of services they provide. In this section, we will explore the average salaries and earnings for beauticians in the UK.
Entry Level Beautician Salaries
At the entry level, a beautician in the UK can expect to earn around £16,000 to £20,000 per year. This starting salary provides a foundation for building experience and growing a clientele base, which will contribute to increased earnings over time.
Experienced Beautician Salaries
As beauticians gain more experience and develop a loyal clientele, their earnings can increase significantly. Experienced beauticians can earn between £20,000 and £30,000 per year, or even higher depending on their expertise and the demand for their services.
Self-Employed and Specialized Beauticians
Beauticians who are self-employed or work in high-end salons may have the opportunity to earn more than their employed counterparts. Those offering specialized services, such as advanced skin treatments or intricate nail art, can also command higher rates, leading to increased income.
Additional Income Sources
In addition to their base salary, beauticians often receive tips from clients, which can supplement their income. Tips can be a substantial source of extra earnings, particularly for beauticians who consistently deliver exceptional service.
Please keep in mind that these figures are subject to change, and it's always best to check the most recent salary data or conduct research in your specific area to get an accurate understanding of the current market. Becoming a successful beautician takes time, dedication, and continuous learning, but with hard work, you can build a rewarding career in this ever-evolving industry.
Beautician Working Hours in the UK: What to Expect
A career as a beautician in the UK offers a flexible work schedule, with opportunities for both full-time and part-time employment. In this section, we will discuss the typical working hours a beautician can expect in the UK and how this can vary depending on their work setting.
Standard Salon Hours
Most UK beauticians work in salons or spas, where the typical working hours often align with the business hours of the establishment. Generally, a full-time beautician can expect to work between 35-40 hours per week. Salon and spa hours often include weekends, and evening shifts may be required, as many clients prefer to book appointments outside their regular working hours.
Part-Time Opportunities
For those who prefer a more flexible schedule, part-time work is also available in the UK beauty industry. Beauticians can choose to work fewer hours per week or take on shifts during specific periods, such as evenings or weekends. This flexibility can be particularly appealing to individuals who are balancing family or other commitments.
Self-Employed Beauticians
Self-employed beauticians or those who operate their own salon in the UK have greater control over their working hours. These professionals can set their schedule according to client demand and personal preferences. While this may provide increased flexibility, self-employed beauticians must also consider the administrative and management aspects of running a business, which may extend their working hours.
Mobile Beauticians
Mobile beauticians in the UK, who provide services to clients in their homes or other locations, can also tailor their working hours to meet client needs and their own preferences. However, travel time between appointments should be factored into the overall working hours.
In summary, the working hours of a beautician in the UK can vary widely based on their employment status, workplace setting, and personal preferences. With opportunities for full-time, part-time, and self-employed work, a career as a beautician offers flexibility and the chance to create a work-life balance that suits individual needs.
Beauty therapist qualifications
Usually, the minimum requirement that employers look for in a beautician is a Level 2 or Level 3 qualification in beauty therapy. This is also the minimum qualification that insurers will look for when offering you Public Liability insurance. Before you pay for and start a physical or online beauty course, it is important to ensure that it is accredited by a recognised body. If it is not accredited, insurers and employers may not recognise the qualification.
Often, beauticians start their careers with a general course to teach them the basics of the industry and treatments that they will provide, such as a Complete Beauty Diploma. Following the completion of an overarching course, many beauticians often then choose to specialise in a certain area, such as massage, or eyebrow threading.
However, some beauticians start their training by working as an assistant in a spa or a salon. This way, you can complete on-the-job training while studying part time for your course. However, completing a part time course will make your training period longer.
What GCSEs Do You Need To Become A Beautician?
Although most relevant beauty courses don't ask for specialist requirements, they will expect good GCSE grades. While there are no specific GCSE requirements to become a beautician, most beauty schools and colleges will require you to have:
For a level 2 course:
2 or more GCSEs at grades 9 to 3 (A* to D), or equivalent
For a level 3 course:
4 or 5 GCSEs at grades 9 to 4 (A* to C), or equivalent
For a T level in beauty therapy:
4 or 5 GCSEs at grades 9 to 4 (A* to C), or equivalent, including English and maths
USE CODE BLOG10OFF
for a 10% discount on any of our beauty courses
Full, certified courses covering a variety of topics
Pay monthly options available for your convenience
Study on your own terms, from the comfort of home
How to become a Beautician
There are several ways to get started as a beautician, including through qualified courses or apprenticeships. Here's how to become a beautician in your own way:
1. Research the beauty industry
The beauty sector is ever-changing, but if you want to work in it, you'll have to keep up with it. Understanding the marketplace, including new techniques being developed, the latest brands that are dominating the industry and the current demands of the consumer, is important.
As a beautician, your clients will trust you to provide top quality service and give them advice to match. This could be how to look after their skin or the best products to use, which services will benefit their specific needs or even tips on health and fitness. So, getting a better understanding of the current beauty industry trends will help you get ahead with your goal of becoming a beauty therapist.
2. Discover your educational opportunities
There are many course providers and educational establishments that offer a range of beauty courses. However, before enrolling, you should check that your chosen course provides the right level and accreditation that employers will be looking for.
There are several educational opportunities that you could consider applying for to become a beautician:
Private Beauty Schools - You may have a local private beauty school close by, and these can be suitable places to complete Level 2 or 3 qualification. Some beauty schools insist that you complete a Level 2 course before moving up to Level 3.
College Courses - Colleges offer a range of part-time and full-time beauty courses that you can enrol on. As long as you have a college nearby, this is a much more affordable option than a private school. Plus, some colleges provide work experience so you can receive on-the-job training.
Self-Study Courses - You can study for a Level 2 or Level 3 beauty course with an online training provider. As well as a general beauty course, many online courses provide a range of specialist courses that you can complete to offer more treatments to future clients. We offer a wide range of beautician courses which can help you further your expertise.
3. Look at apprenticeships and other on-the-job training
An alternative to completing a beauty course is to train to be a beauty therapist on-the-job. Some larger salons or spas may offer apprenticeships or similar on-the-job training opportunities that you can complete to earn your salt as a beautician. An apprenticeship will combine on-the-job training with practical knowledge and learning to give you a well-rounded education.
As an apprentice, you can expect to:
Shadow experienced staff to learn from them
Gain skills that are specific to the role of being a beautician
Earn the national minimum wage for an apprentice
Be entitled to holiday pay
Be allowed to time to study a course related to your role, usually one day a week
Apprenticeships take one to five years to complete, depending on their level. Apprenticeships have equivalent educational levels:
| | | |
| --- | --- | --- |
| Name | Level | Equivalent educational level |
| Intermediate | 2 | GCSE |
| Advanced | 3 | A level |
| Higher | 4,5,6 & 7 | Foundation degree and above |
| Degree | 6 & 7 | Bachelor's or master's degree |
4. Choose the best employment option for you
Once you have decided on the best qualification route for you and seen it through to the end, it will be time to start employment. Fortunately, there are plenty of employment options for beauticians. For example, you may choose to apply to work in a local clinic, spa or hotel.
However, many beauticians choose to become self-employed. This provides plenty of flexibility and allows you to choose how much work you take on and when. If you think self-employment is the way forward for you, there will be several other things you must take into consideration, including:
Business administration and management skills
Business planning
Marketing and promotions
Financial planning
Social media and website marketing
As a self-employed beautician, you will likely have to handle these factors yourself. So, it's important that you are aware of them and can take on relevant training if necessary.
Career Development Options
The beauty industry is a fast paced one, with new techniques and treatments being developed and used on a regular basis.
If you are employed as a beautician, you could work your way up to become salon manager or to own your own business.
It is also a competitive marketplace, and that is why many beauticians tend to focus on general beauty services, and on two or three specialist areas of beauty work.
For example, semi-permanent and permanent make-up has become popular in recent years, as has offering beauty treatments for men.
As well as specialising in new techniques, developing your career into a thriving business with employees of your own is a possibility for your future.
In Summary
Being a beautician is a rewarding career. You will help people, making a difference to their confidence as well as helping them to look good.
You will meet many different people in your career, as you will have a set of skills that will be in high demand.
As well as the working in the UK, you may find that your new beautician skills secure you work all over the world.
FAQs
Do you need a cosmetology licence in the UK?
In the UK, the cosmetology profession is not regulated, so there is no requirement for a cosmetology licence. However, certain treatments, including laser hair removal or intense pulsed light (IPL) therapy, are regulated and require a qualification to perform them. So, it is in your best interests to check with your local authority or relevant professional association to ensure that you have the necessary qualifications and insurance to operate your business.
Which course is best for a beautician?
There are plenty of relevant courses that a training beautician can take to increase their skill set. Some of the best include:
Manicures and Pedicures Course
Skincare Course
Advanced Skincare Course
Hair Removal Course
Spray Tanning Course
Bridal Makeup Course
How Long Does It Take To Become A Beautician?
The amount of time it takes to become a beautician in the UK can vary depending on the qualifications you want to gain. Generally, a full-time beauty course can take between 6 and 12 months to complete, while part-time courses can take up to 24 months. However, this will vary depending on the specific qualification that you want to take.
---
Sources
Indeed. (n.d.). What Qualifications Do You Need to Be a Beautician? [Online]. Available at: https://uk.indeed.com/career-advice/finding-a-job/what-qualifications-do-you-need-to-be-a-beautician [Accessed: March 29, 2023].
Association of British Insurers (ABI). (n.d.). Public liability insurance. [Online]. Available at: https://www.abi.org.uk/products-and-issues/choosing-the-right-insurance/business-insurance/liability-insurance/public-liability-insurance/ [Accessed: March 29, 2023].
Office for National Statistics. (2021, February 23). Annual Survey of Hours and Earnings (ASHE) - median hourly pay by occupation. Retrieved from https://www.ons.gov.uk/employmentandlabourmarket/peopleinwork/earningsandworkinghours/datasets/annualsurveyofhoursandearningsashe1997to2015unitedkingdomdatatables.
Gov.uk. (n.d.). Weekly maximum working hours and opting out. Retrieved from https://www.gov.uk/maximum-weekly-working-hours/weekly-maximum-working-hours-and-opting-out
https://www.statista.com/statistics/585522/global-value-cosmetics-market/
https://uk.talent.com/salary?job=beautician
https://nationalcareers.service.gov.uk/job-profiles/beauty-therapist
https://www.nhs.uk/conditions/cosmetic-procedures/botox-injections/
https://www.nimblefins.co.uk/business-insurance/beauty-insurance-mobile-freelance